10 Most Bizarre Services People Actually Pay For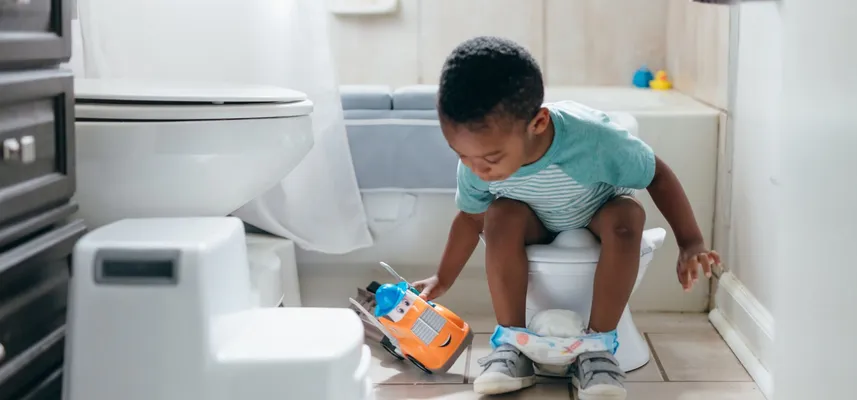 Since the start of the pandemic, online businesses have been booming, and most of us are responsible for it. Think you've seen everything the internet has to offer? Think again!
Several types of new businesses popping up have filled a gap that many of us have not even thought of, but since they've arrived, we've been intrigued. Obviously, some of them are good, as they consider using Key Performance Indicators (popularly known as ecom kpis) to measure how successfully they are meeting the aims and targets. However, there are multiple ones that are poor remakes to try and sell bad products and have terrible data privacy systems. To ensure that legitimate businesses are not following in their footsteps, an audit of their website to check on GDPR policies is needed. Looking into how to get a GDPR audit is the first step and can put an online business into a better position with the weird and wonderful things they are selling.
From invisible boyfriends to cuddle parties and dirty rotten flowers, here are 10 of the most uniquely bizarre services you never knew you needed.

Yep, you read that right. Samantha Allen, New York's very first potty whisperer, launched her business in 2014; and it's been a surprising success! While there are numerous books, videos, and consultants with potty training expertise, Allen recognized that the best way to help new parents is to just get the job done. ÄŸŸ'Œ Having been an applied behavioral analysis teacher for over a decade, potty training was one of her many specialties- sometimes even requiring less than a day! Since then, several similar services have popped out all around the world, making this unique service just another market. ÄŸŸ' © Regardless of whether you agree with the practice of letting someone else potty train your child, one can definitely categorize this as bizarre.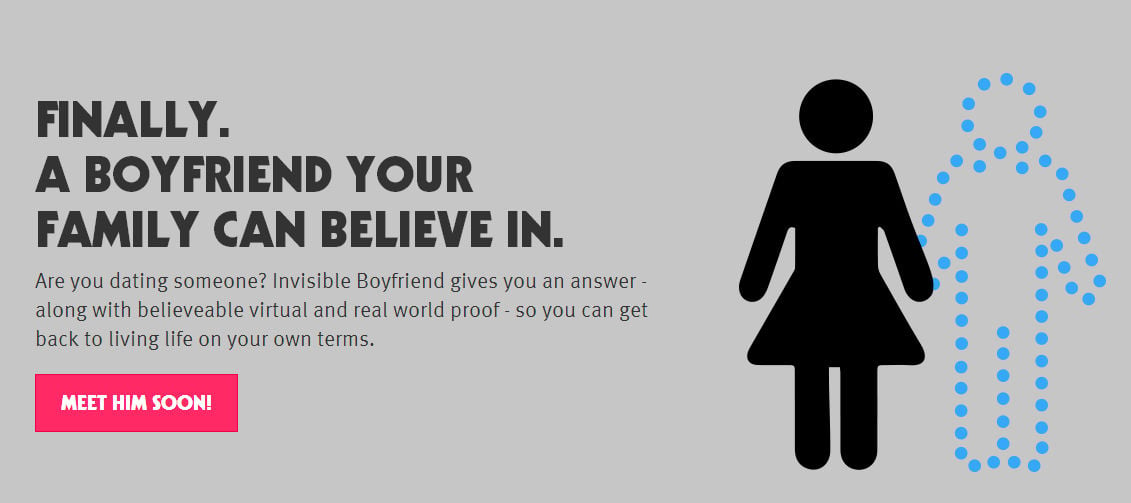 Want a relationship without the drama? Get your own invisible boyfriend today! ÄŸŸ' Whether it's to practice your texting skills or simply to quit feeling lonely, this website offers you your own 'digital version of a real boyfriend without the baggage'. ÄŸŸ'€ It allows you to build your own boyfriend- including his photo, age, personality, etc. You can even set the scene of how you and your 'boyfriend' met, you know, to make it more realistic. Oh, and he comes for $24.99 a month, which includes 200 text messages and 1 personalized note. Don't know about you, but I'd visit a therapist instead of paying for this. Oh, there's even a girlfriend version of this, in case anyone was wondering…
Need to skip work to snooze in for a week? This online company offers its clients an alibi for any occasion, including virtual airline bookings, virtual hotel phone numbers, virtual reservations, and anything else required to back up the story. While people use this service for a variety of reasons, most use it for infidelity purposes. ÄŸŸ ¤ « When the business' ethics were questioned, the company argued that most people who would use the service for unethical reasons would find a way to do so, with or without the company's help. Even so, the online company no longer seems to exist- perhaps for the better. ÄŸŸ ¤ ·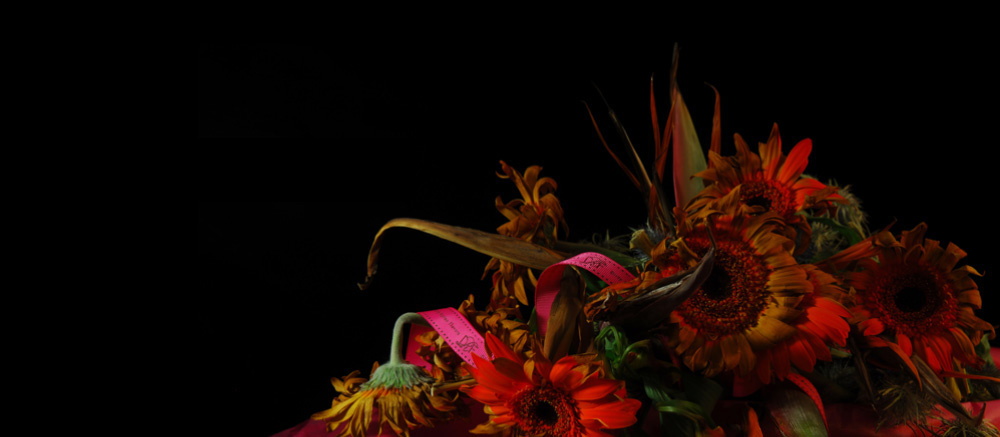 I'll let the website do the talking for this one:
Love left you forlorn?
Got dumped for the yoga instructor?
Want to send a reminder of the 'good times?'
Maybe you're feeling a little cynical…
Yet another forgotten anniversary?
Or, maybe you just want to have a little fun…
"Oh, you shouldn't have…" will resonate surprise when your recipient opens their elegant box of dirty rotten flowers.
Let Dirty Rotten Flowers help you say "thank you" when you really want to say "thanks for nothing." ÄŸŸ'€
Yikes. ÄŸŸ˜ ¨

Dirty rotten flowers didn't do the trick? Well here's the next best thing. Every home owner's nightmare- GLITTER! ÄŸŸ' » True to its name, this website aims to ruin days by sending their victims it's unique products, namely- stupid glitter, smelly poop, annoying sand, and of course, smelly stupid glitter poop (among many more inconvenient items). They even have a butthurt care package! Don't we all know someone who could use a few? ÄŸŸ ¤ ­

Want to save trees? Quit spending on cards and express your love with a potato instead! ÄŸŸ ¥" This online business lets you print your own message on a potato, print someone's face onto a potato, upload a postcard on a potato… you get the gist. The company provides a wacky, funny alternative to regular ol' greeting cards and guarantees its clients 100% laughter or confusion- and hasn't failed since! ÄŸŸ˜'
Who doesn't need someone to cuddle with? This cute service offers workshops where you can cuddle with other people who need a cuddle too. ÄŸŸ ¥ ° Does this give you the heebie-jeebies? Fear not, the cuddly party is led by trained and certified cuddle party facilitators, who ensure an atmosphere of respect throughout the session. Feel uncomfortable with the thought of cuddling strangers? Don't worry, that's covered too! The session begins with a welcome circle, including individual introductions, a few rules, and a lesson on communication and boundaries. Once this is set, the session opens up for free-style cuddling, giving its customers plenty of time to relax, chat, share a back rub, have a snack, just hang out, and of course, cuddle! P.S. NOT COVID FRIENDLY! ÄŸŸ™…"â™€ï ¸
This Toronto-based company lets its customers order an actual last meal ordered by an executed convict. It helps to be unsure of what you want to eat because you don't get to choose the meal nor the convict that you want- it's chosen for you. And as the government has a $20 limit on all last meals, all orders come at the same price. The order must be placed a few days in advance and comes with a paper mask of the convict and a DVD about him/her. What better way to whet your appetite than to eat with the dead… ÄŸŸ'€
This one's for the more self-conscious brides and/or grooms out there. Scared not many people will show up at your wedding? ÄŸŸ˜Ÿ Afraid of being judged? Simply order your own guests! Interestingly, this industry has been growing quickly in South Korea, where there is a large market of people who want to have a large and elaborate wedding, but don't have enough guests to do so. While we doubt (and hope) this service isn't being used during Covid, one can't deny it is definitely as bizarre as it is sad. ÄŸŸ˜ ª
Don't think you're good enough to make your way into heaven? Simply buy your way there! It's easy, simply skip out on giving charity and save up just $15.95 to reserve your own spot in heaven. ÄŸŸ ¤' And they guarantee your money back if this doesn't work! The reservation, of course, includes:
Heavenly-issued certificate of reservation with a unique ID number registered in the Book of Light
A first-class ticket to heaven
The official Heaven Identification Card
Heaven 101 mini-informational guide
And as with anything else, chip in a couple of extra bucks to get a VIP Pass that allows you into exclusive areas, like the Land of Milk and Honey (We're not making this up, I swear ÄŸŸ ¤ ¦). Being good has never been easier. ÄŸŸ˜‡
---
Written and Researched by Najah Bashir