Pistachio & Rose Cake Recipe by Sarabeth Levine, from Sarabeth's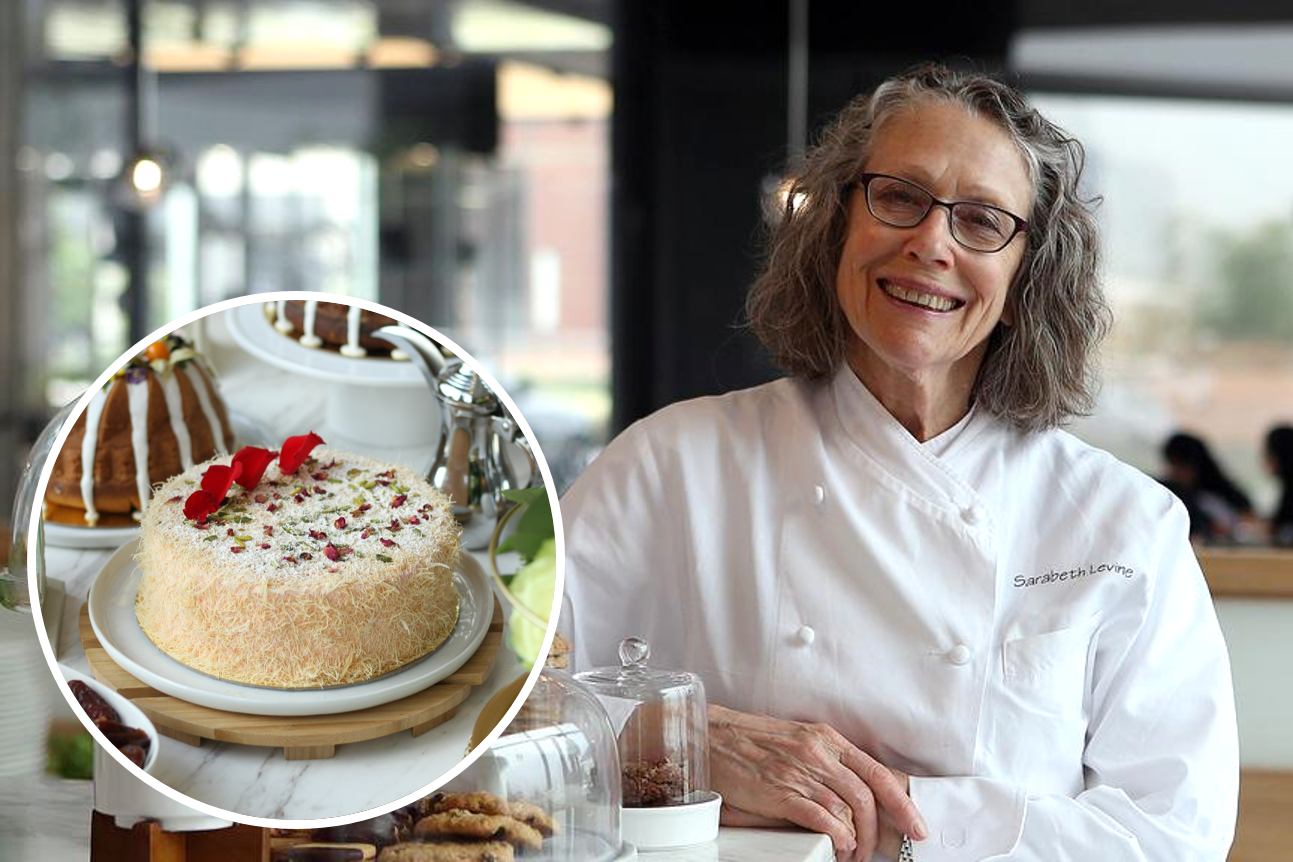 About the Chef
Sarabeth Levine is a multi-award winning restauranteur, artisanal baker and jam maker, cookbook author and winner of the prestigious James Beard Foundation's "Outstanding Pastry Chef of the Year" award. In 2015, she received an Honorary Doctorate at LIU – Post University for her remarkable achievements. Sarabeth first began her business in 1981 making her family's unique 200-year-old heirloom recipe for Orange Apricot Marmalade at her apartment in New York City. Today, Sarabeth and her husband, Bill Levine operate a 15,000 s.f. jam manufacturing facility, a 4400 s.f. wholesale bakery, cafè and retail shop in Manhattan's Chelsea Market with 20 successful Sarabeth's around the world.
Summary
Makes: 8 servings
Active time: 30 minutes
Total time: 3 hours
Ingredients
For Sponge:
340gm butter
340gm castor sugar
6 eggs
110gm pistachio powder
220 gm self-rising flour
For Rose Icing:
350gm butter
350gm icing sugar
30gm rose syrup
For Garnish:
20gm sliced pistachio
5gm dry rose petals
150gm kunafa
Method
Pre heat oven to 180°C
To make the sponge, place the butter and sugar in a bowl using a mixer with the paddle attachment. Beat the butter and sugar at medium-high speed until light and fluffy. Reduce speed to low and add the eggs and vanilla extract, beating gently until combined
Add pistachio powder and flour, mix until well combined
Transfer the mixture in a round cake ring and bake it at 180°C for 25-30 minutes. Remove from the oven and allow it to cool until it reaches room temperature.
For rose icing, beat butter, icing sugar and rose syrup in a mixing bowl until light and fluffy
Roast kunafa in the oven at 180°C for 8 minutes or until golden. Keep aside.
Cut the sponge into three layers, topping each layer with rose icing and placing the next one on top. Sprinkle the roasted kunafa to coat the cake evenly from all sides
Garnish with sliced pistachio and dry rose petals.
---
Visit Sarabeth's for more