Naomi D'Souza has appeared in magazines, newspapers and various digital platforms several times. Given below are a couple of instances she could keep record of;

*Click any image below for better clarity

---
Ahlan! Hot100

2017 (1 of the 100 most influential influencers in UAE)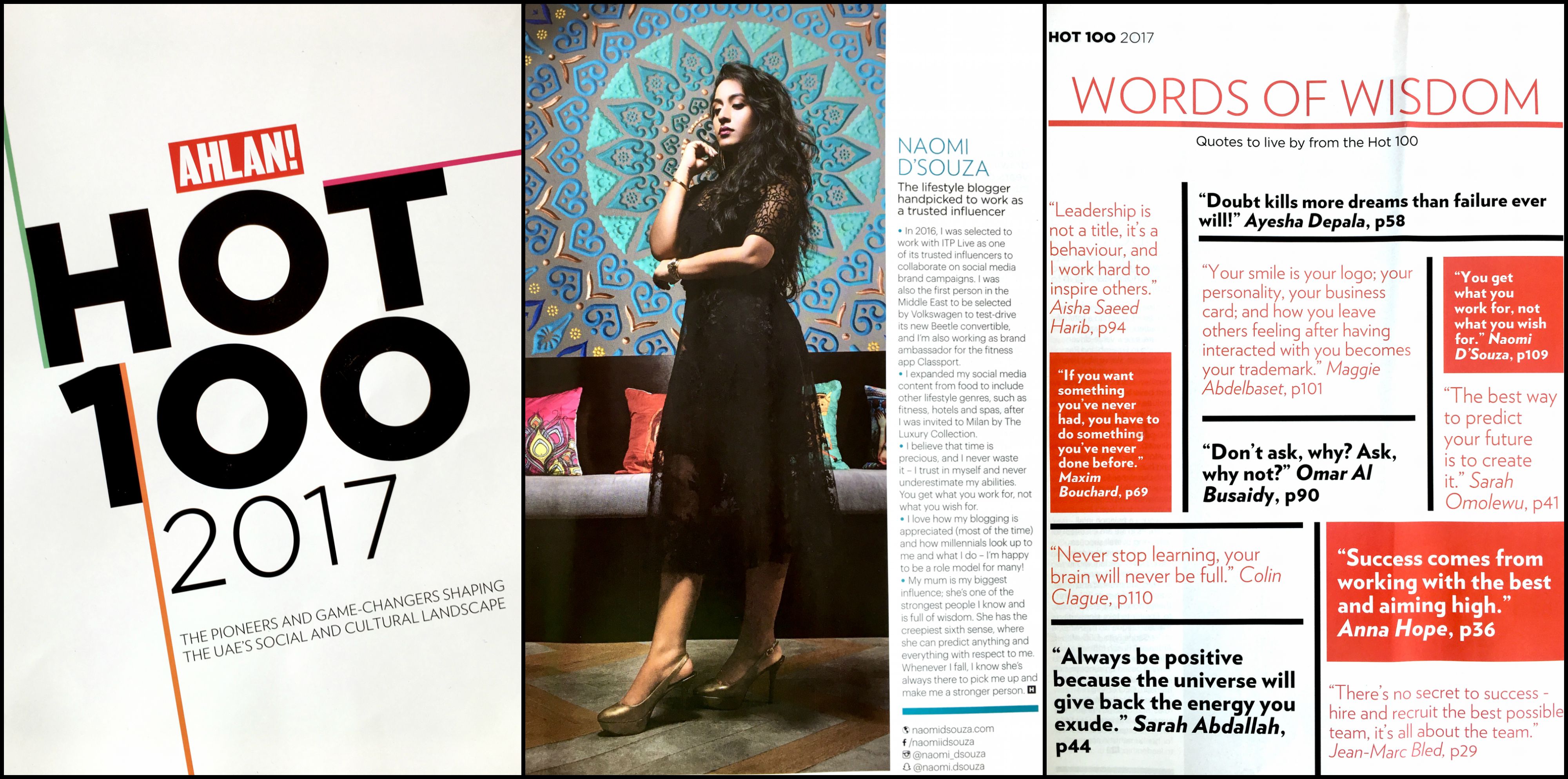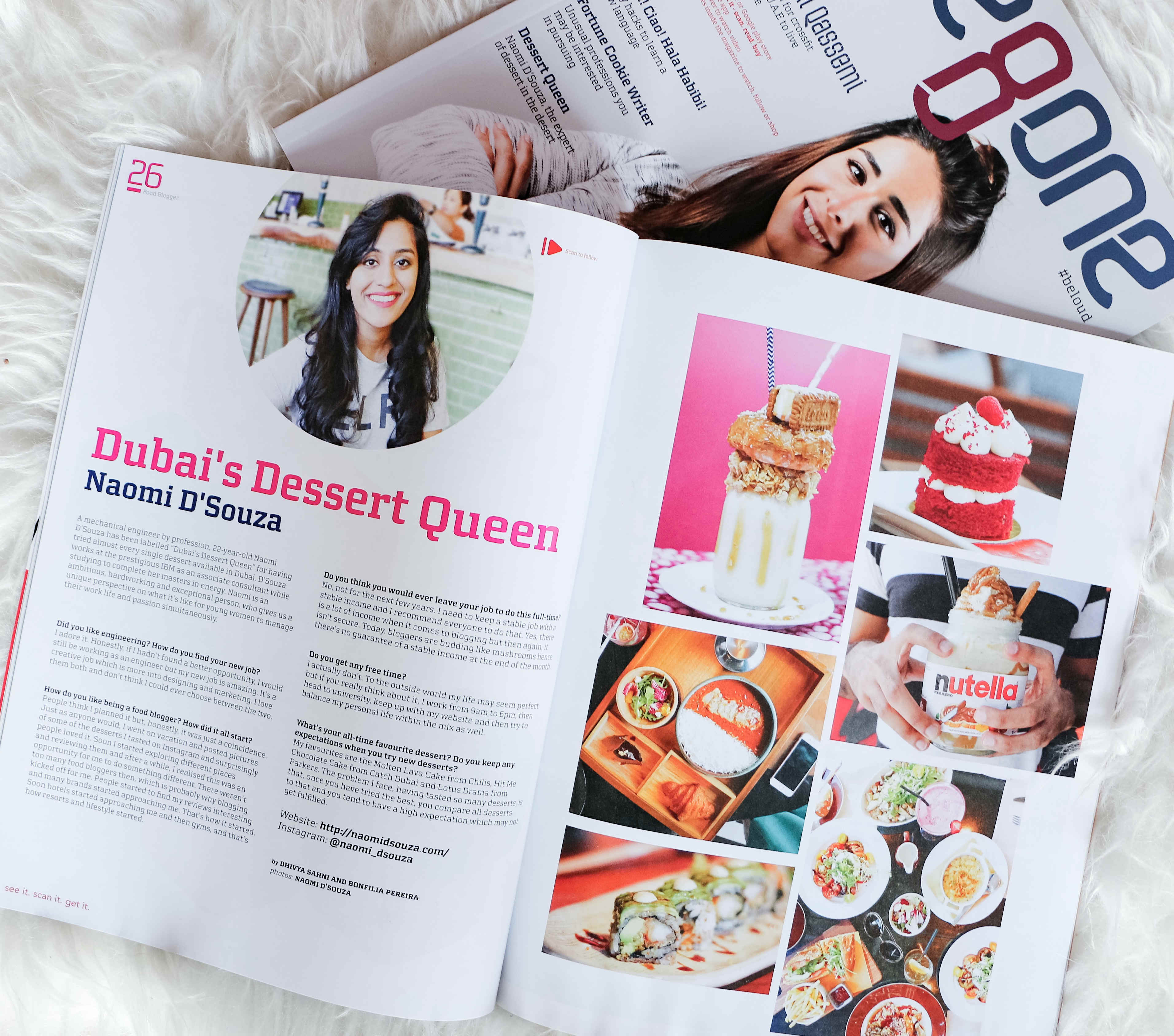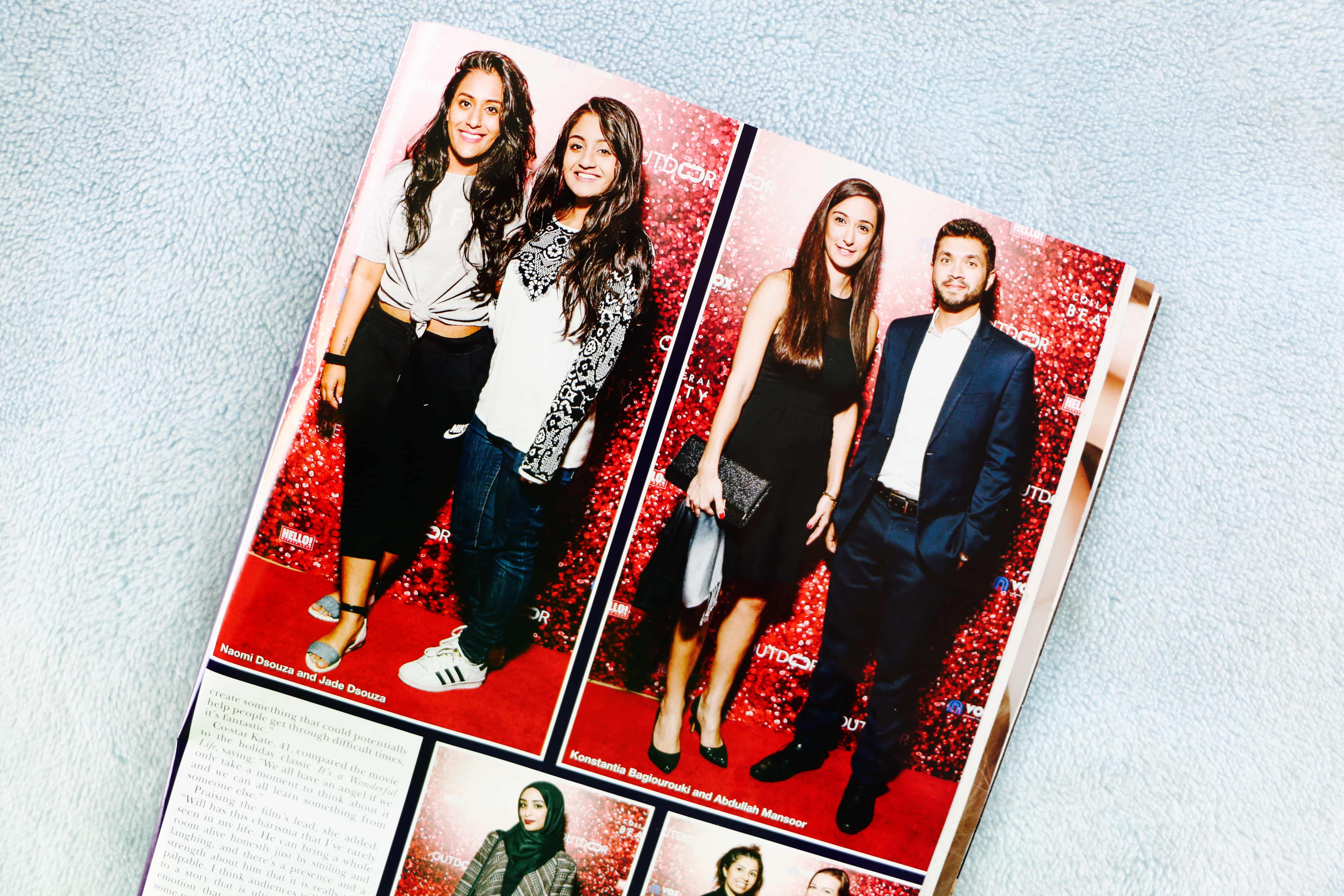 Click here to read the full article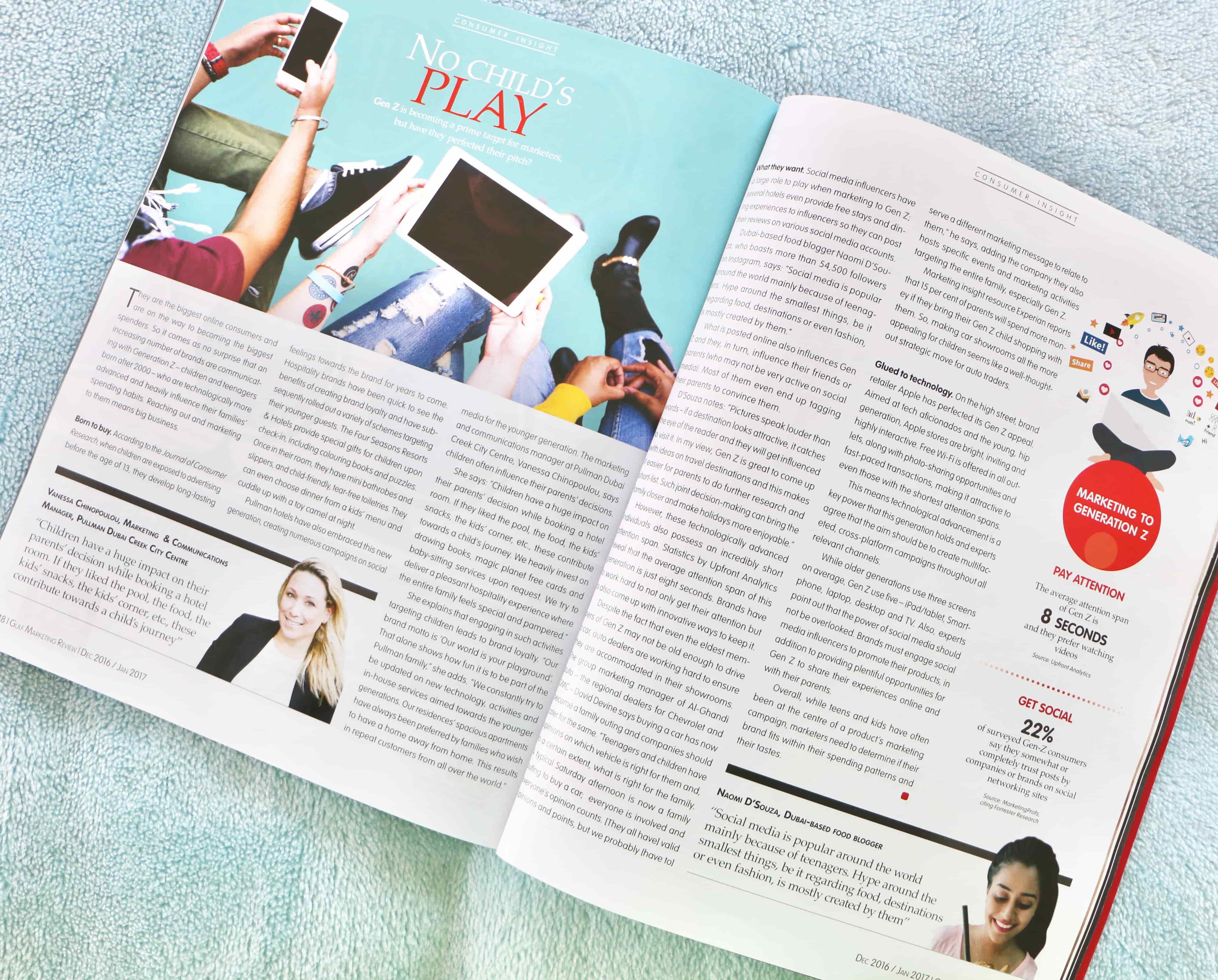 Click here to read the full article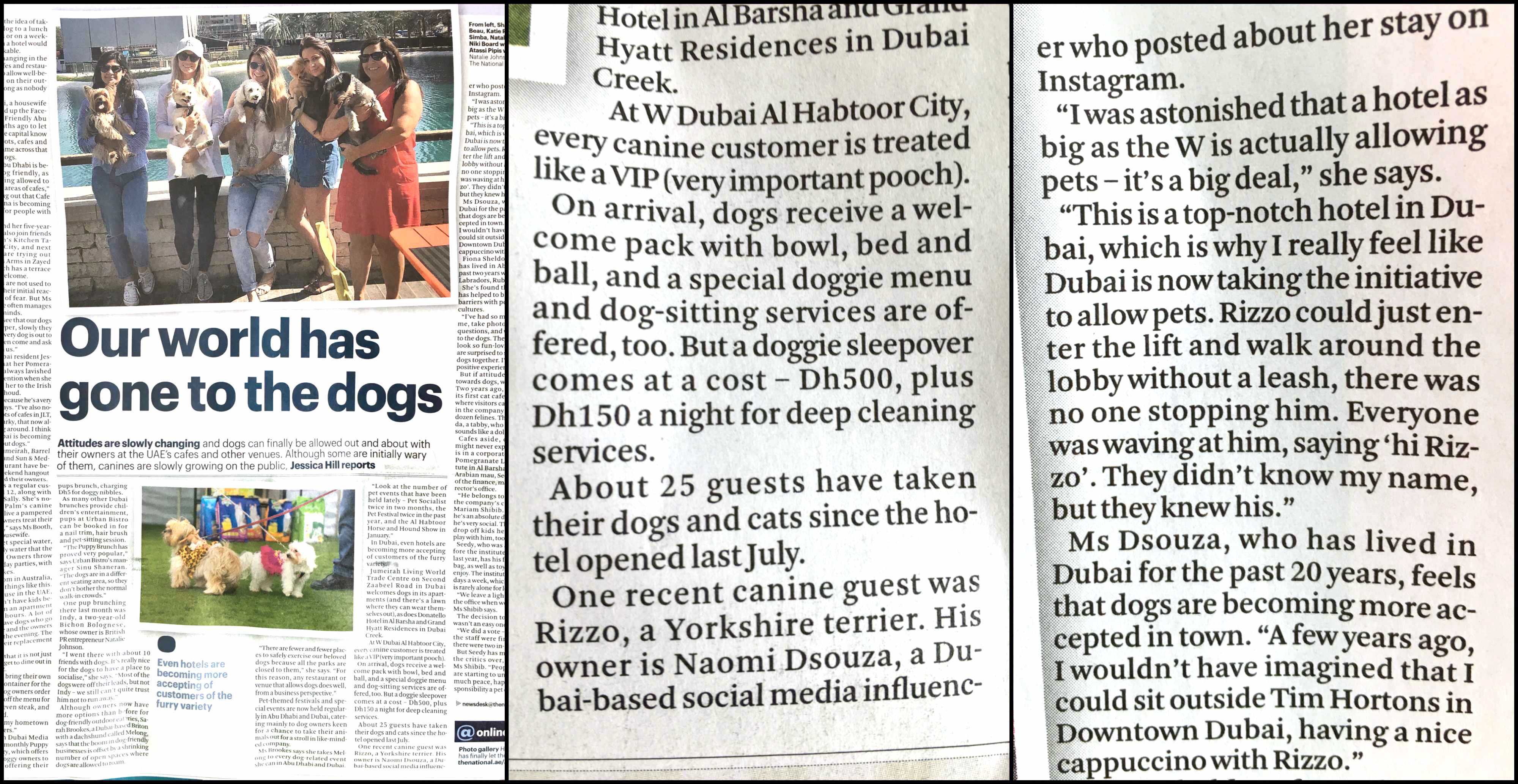 Click here to read the full article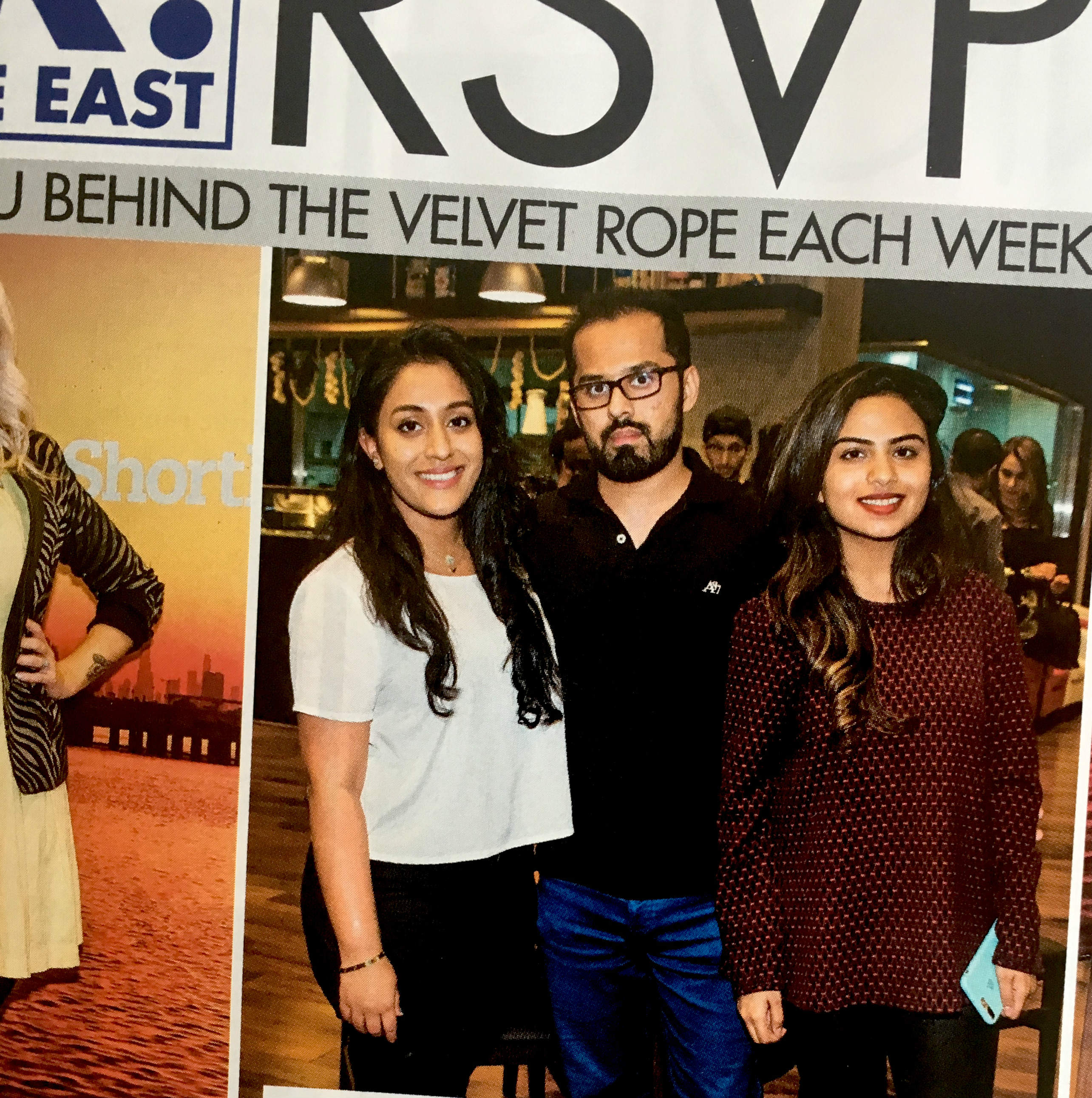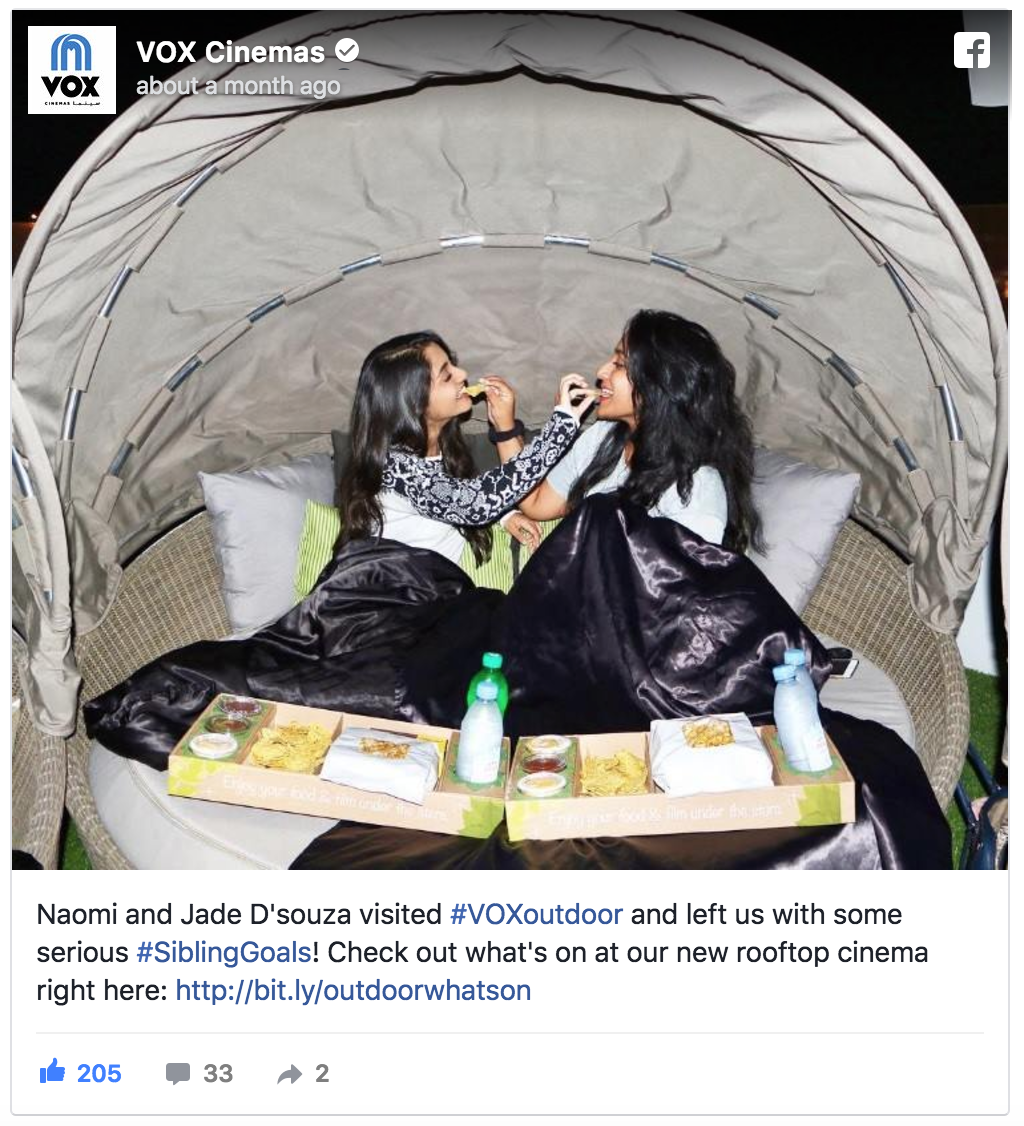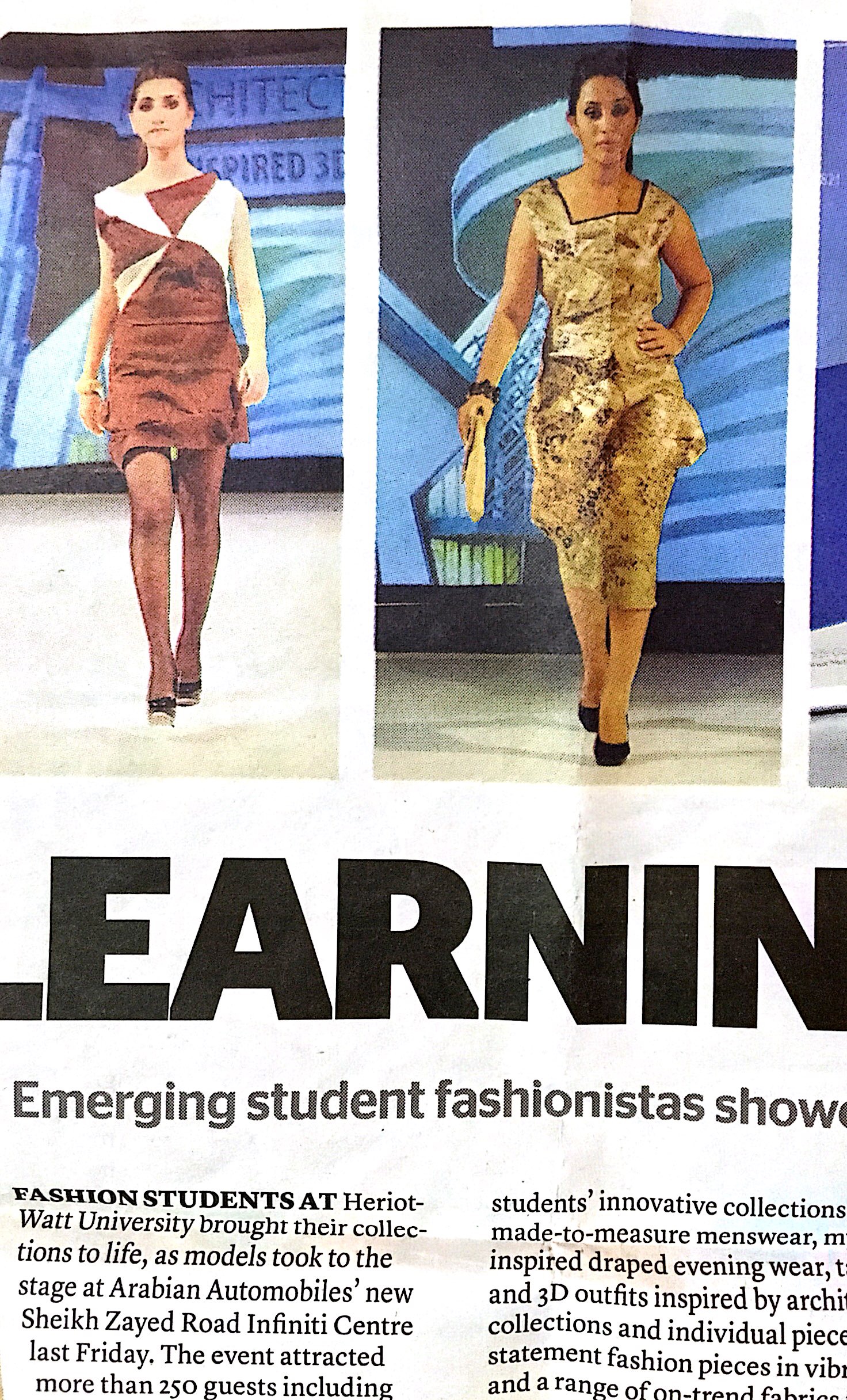 ITP Live's social influencer agency operates across the GCC. The agency announces 26 signings (including Naomi DSouza). Click here to read the full article.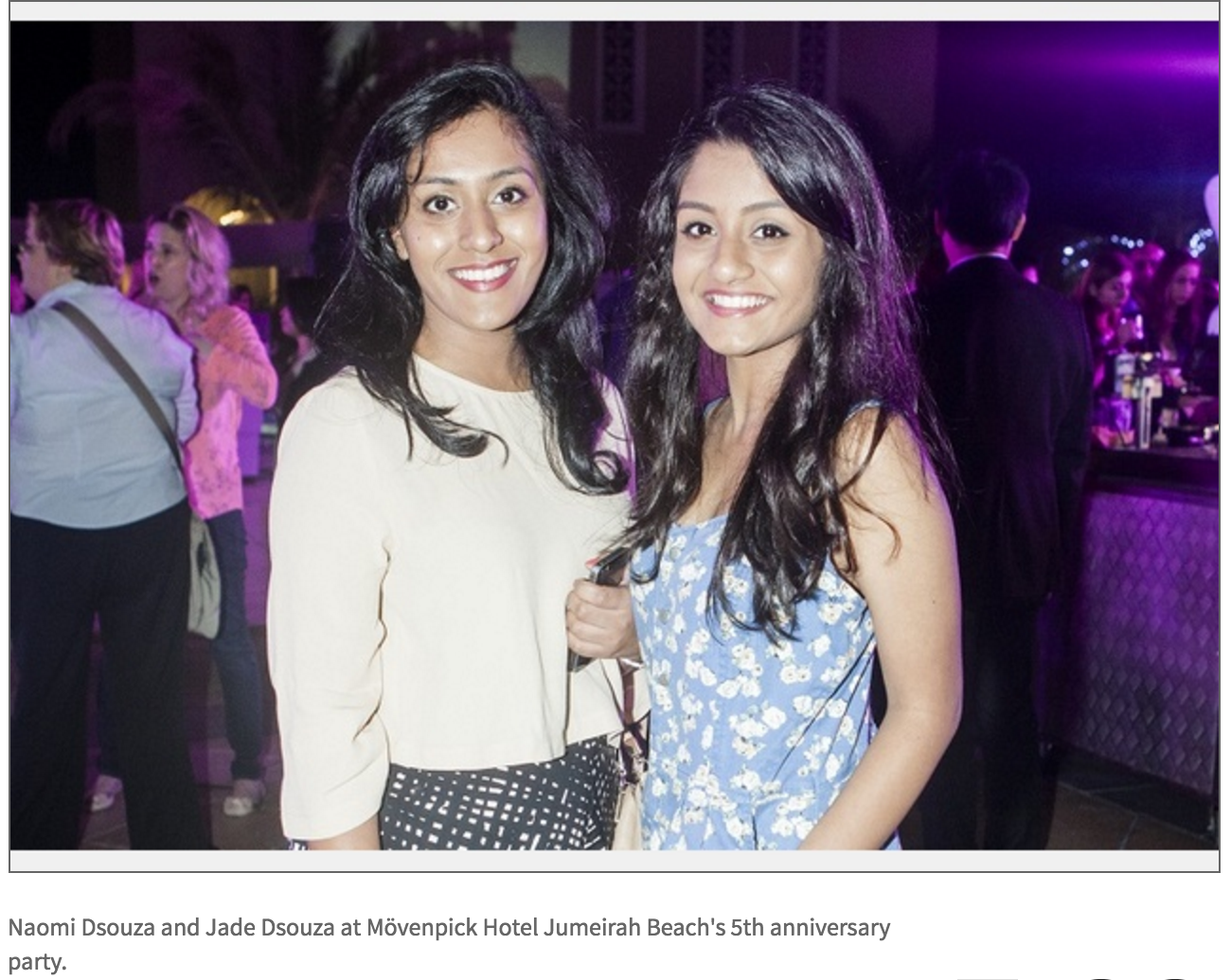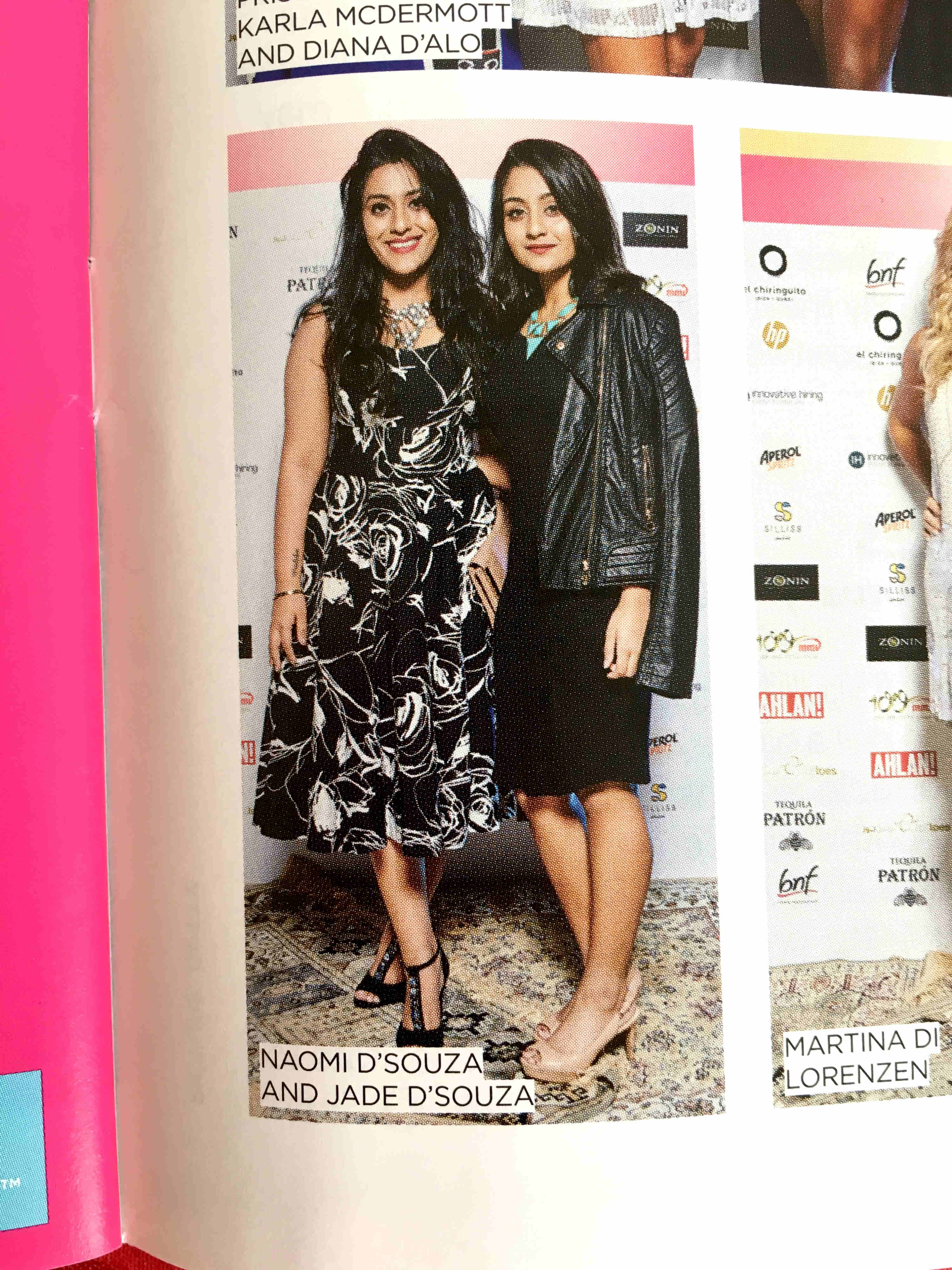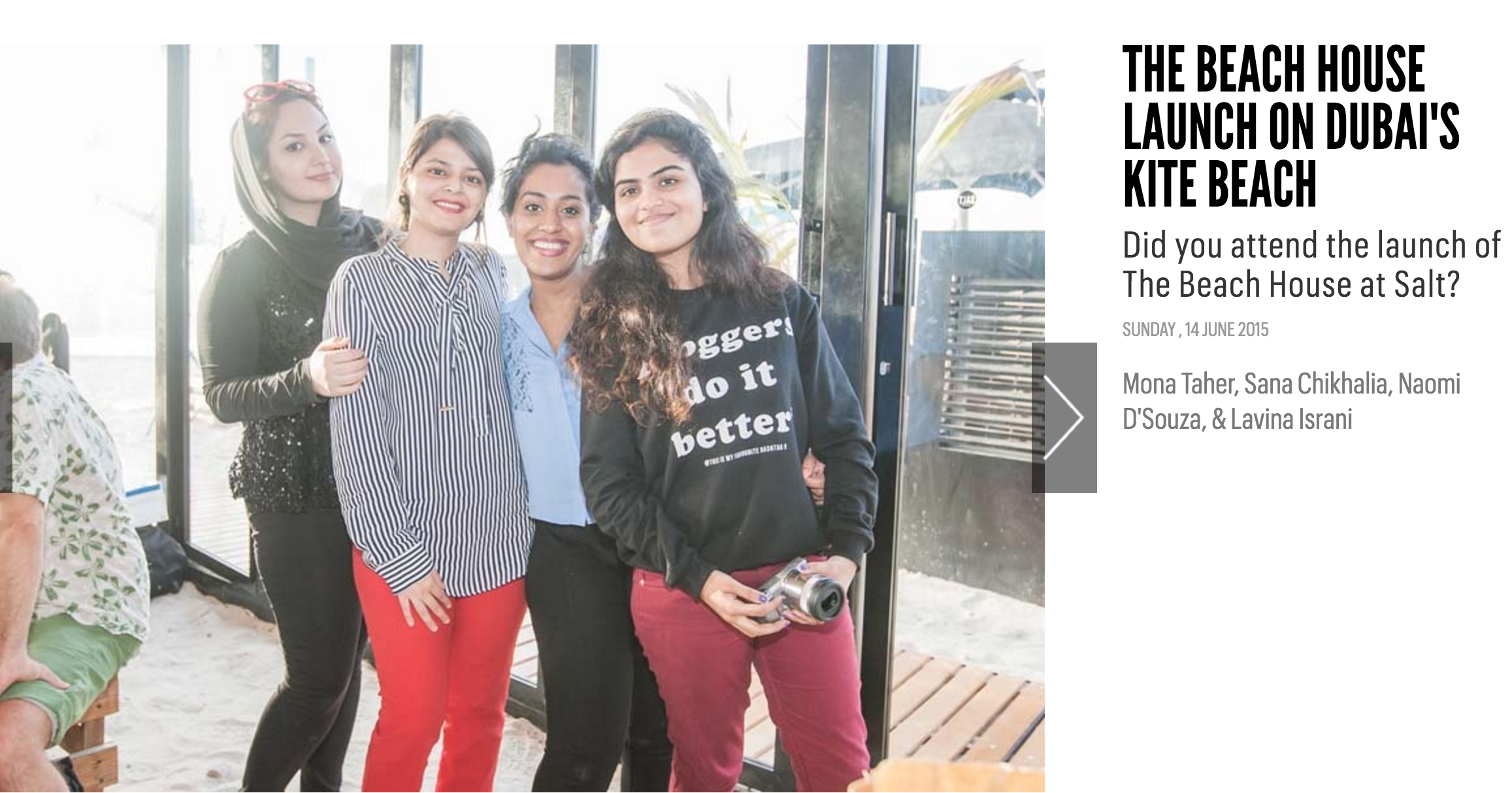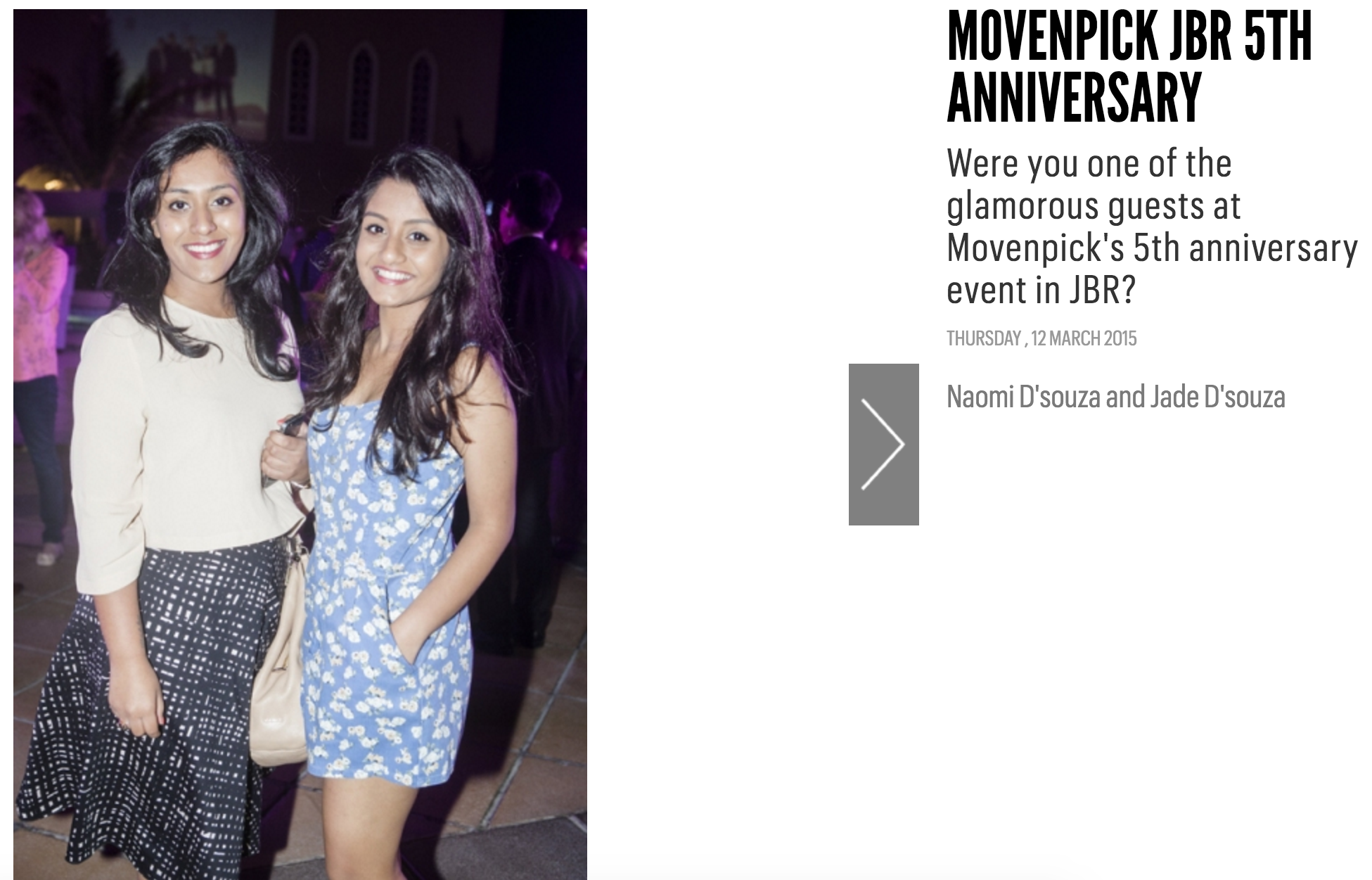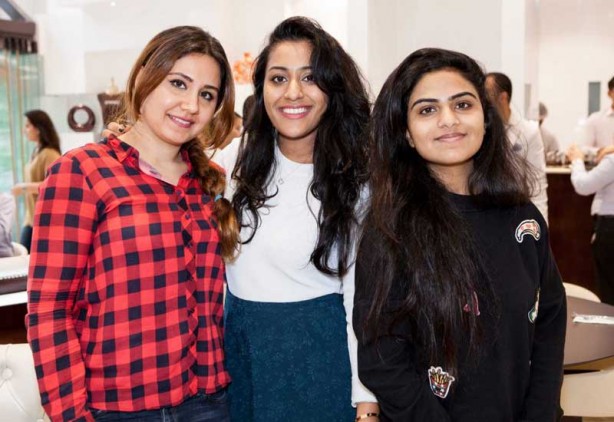 Recipe published in

Khaleej Times 

(newspaper and e-paper)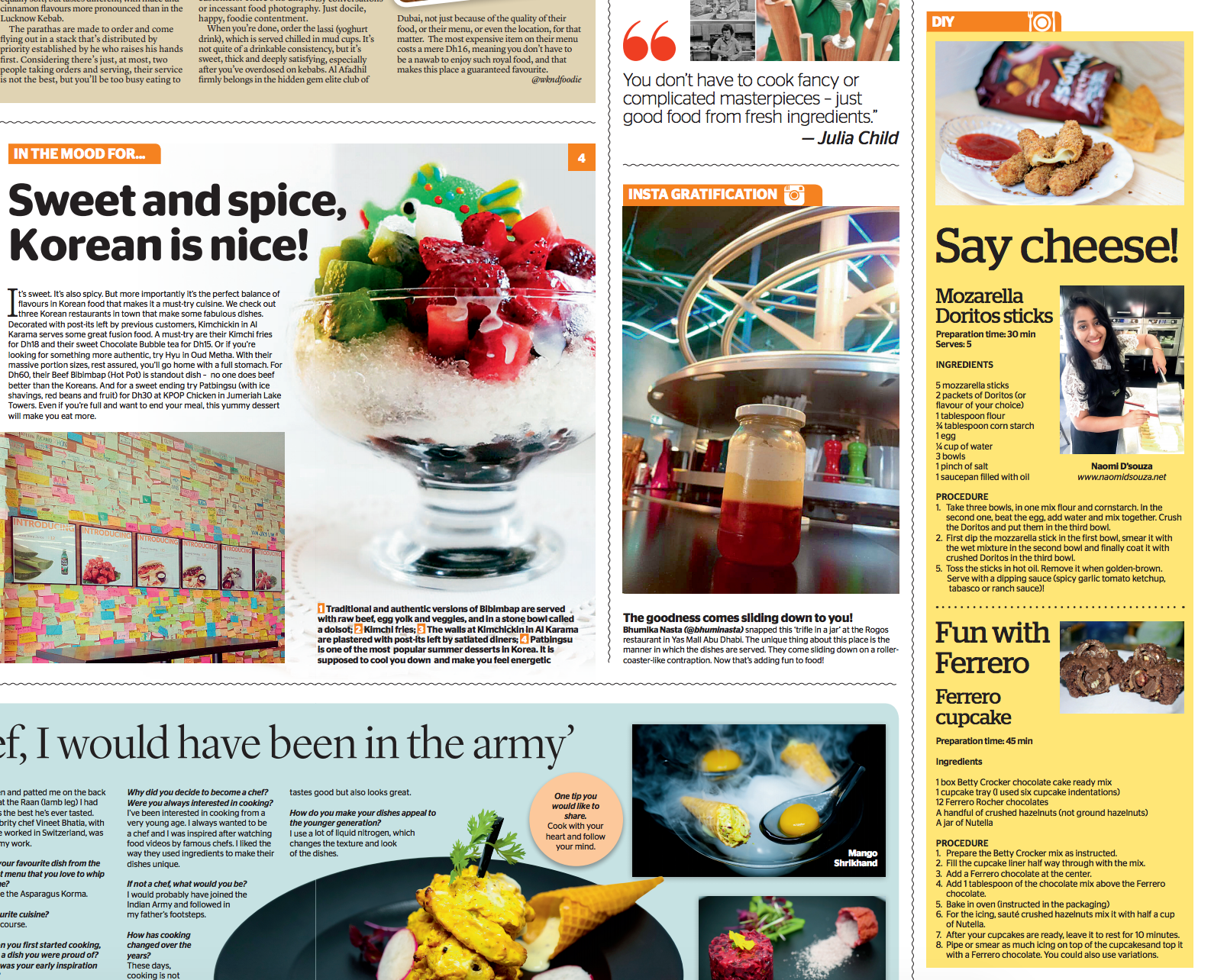 Recipe featured in a #bespoke recipe book for a Procter & Gamble campaign. It was distributed to 500+ people in Lulu Hypermarket (one of the most popular hypermarkets in UAE) to reach a large audience. 

Under the segment "Meet the region's top opinion leaders, as they share their opinions on the Kaya experience." Click here to read more.
At #9 in "25 of the most insta-worthy spots in Dubai". Click here to read more.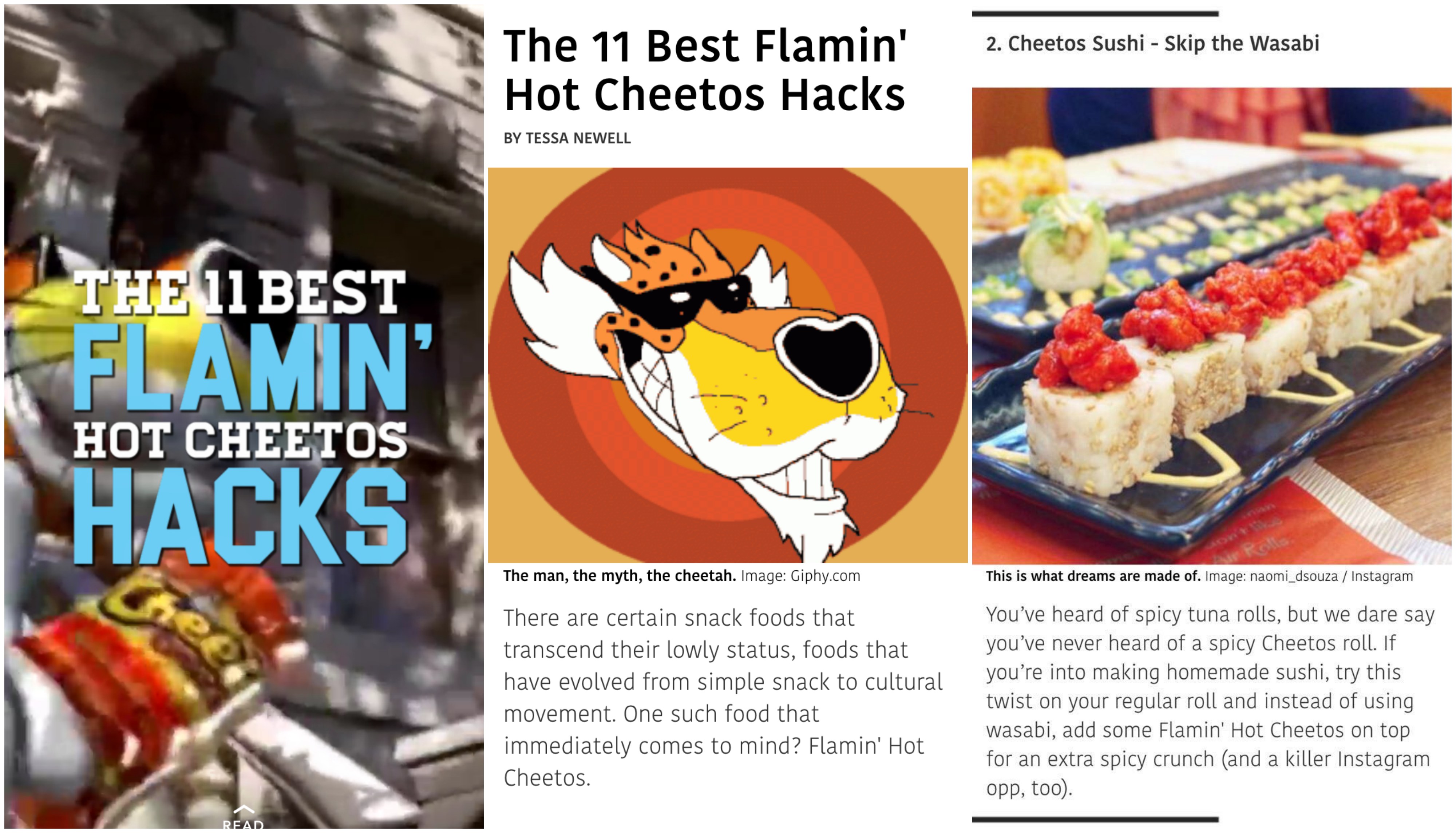 With a reach of 385,690+ viewers in total
Click here to read the full article
(Launch of the 2017 Beetle Cabriolet/Convertible in the Middle East)
The GCC's largest influencer and marketing agency, launch event. Super excited to be a part of the ITP Family ❤️! ITP Live even broke an official Guinness World Records title last night for the 'Picture taken with the world's longest selfie stick'! The event had the most number of influencers (with a 100 million+ following) under one roof at Viceroy, Palm Jumeirah
Interviews
Interview by Simran Chaudhry (a Journalism student) from Middlesex University for an online portfolio
*Site still under construction
Interview by Saanya Lulla from Christ University for a university publication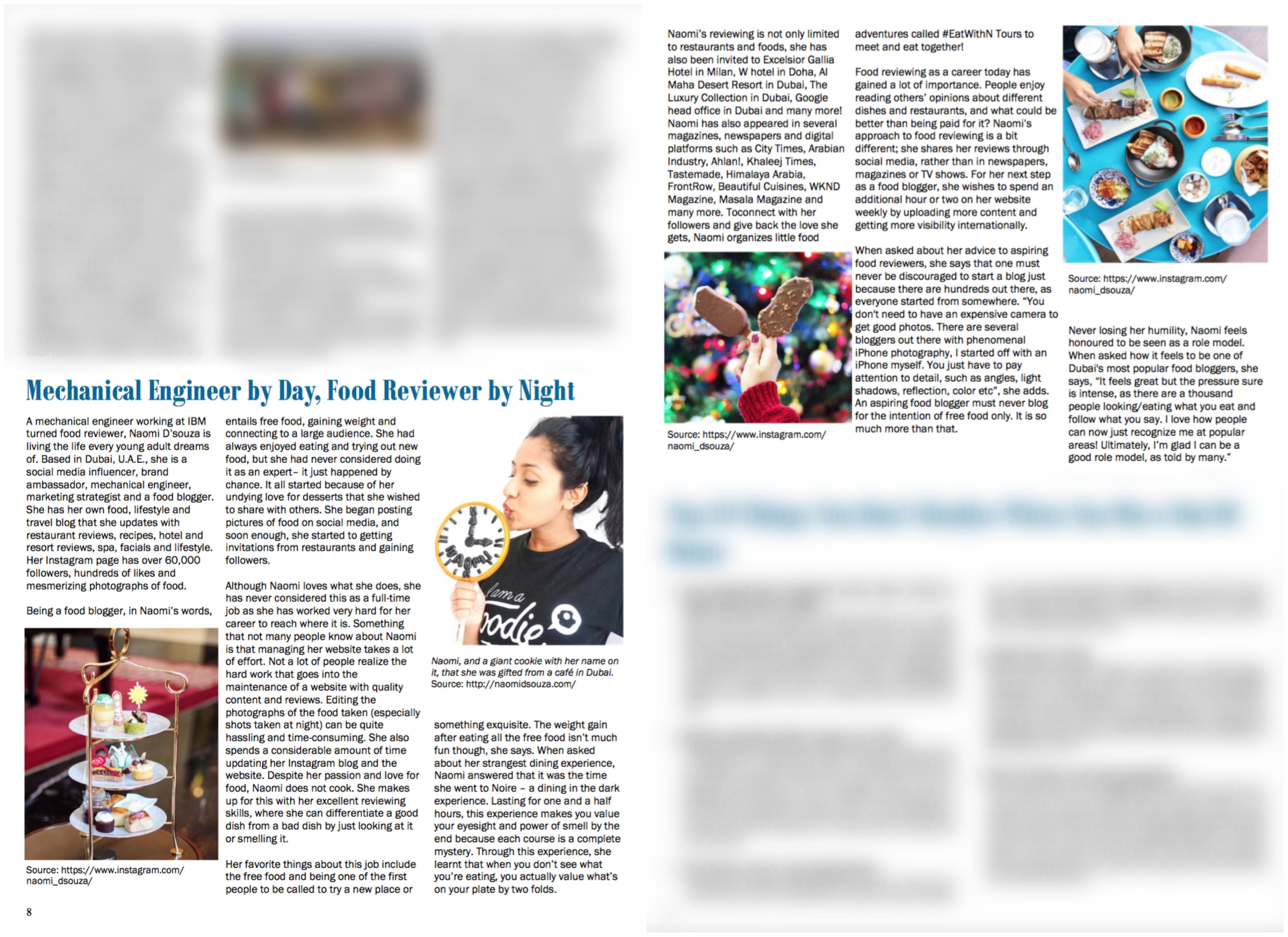 Interview by students from American University of Sharjah (AUS) for a Marketing Assignment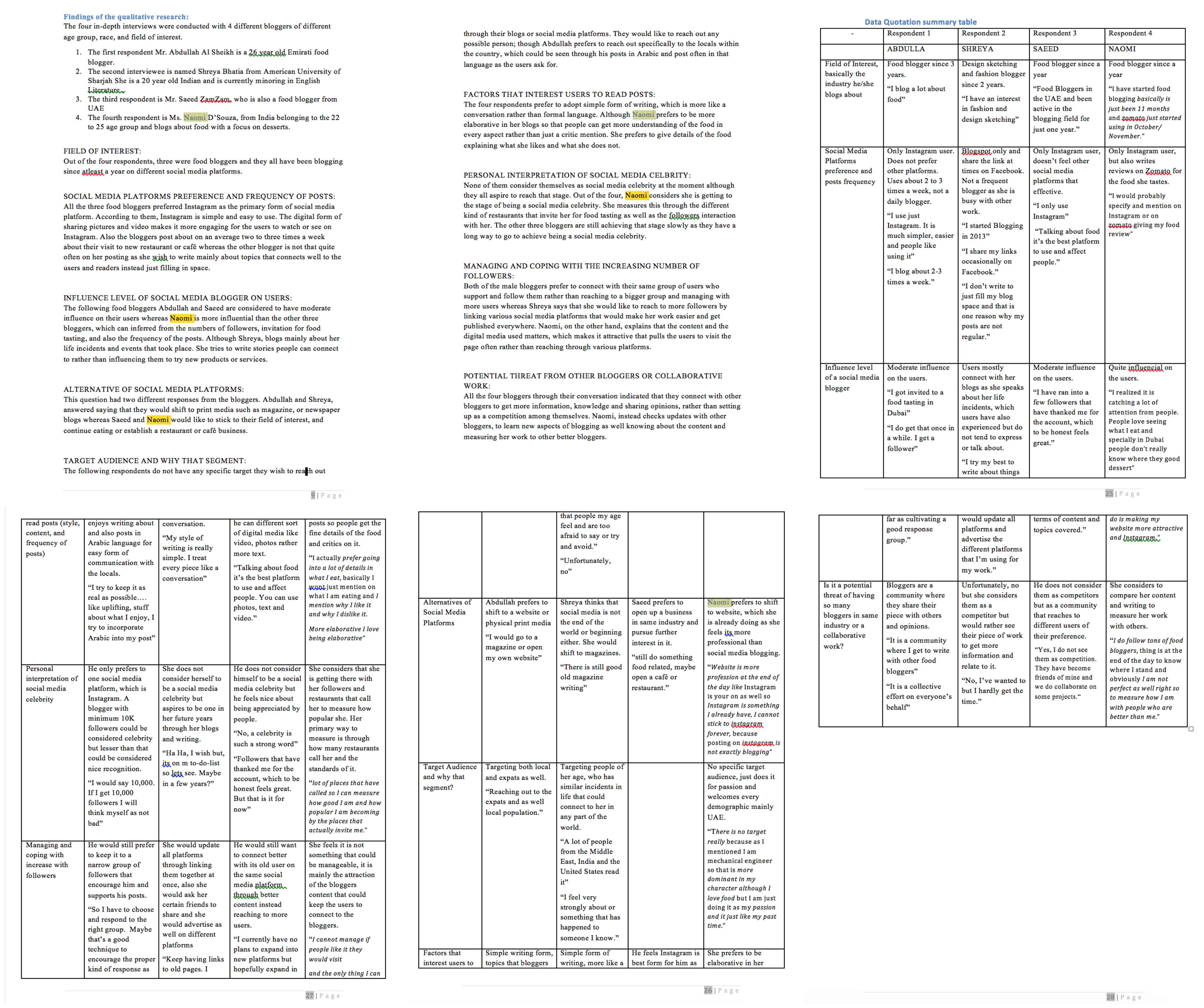 Interview by Sanchi Nasta from Little Miss Obsessed  (a blog with over 40 million hits)
Click here to read the interview.
With Fat Joe and Rashed Belhasa at the Rashed Belhasa Influencer Nation Launch Event
Opportunity to "Meet & Greet" Will Smith
Exclusive Tasting Session with Asha Bhosle (4th best chef in the world) at his very own Asha Bhosle
Exclusive Tasting Session with Heinz Beck at his very own Social
Exclusive Tasting Session with Asha Bhosle at her very own Asha Bhosle
Exclusive Tasting Session with Vikas Khanna at his very own Vikas Khanna
Exclusive Tasting Session with Vineet Bhatia 
Exclusive Interview with Sanjeev Kapoor 
Privileged to be one of the first in the Middle East to try the 'Patrón En Lalique Serie I' Tequila (priced at $7,000)! There are ONLY 500 bottles available globally. Click here to read the blog post
Had a staycation/got invited to all The Luxury Collection Hotels in UAE (3 in UAE and only 114 in the world)
Got invited for a staycation at Jumeirah Group Hotels – Jumeirah Group Hotels
Launch of Chizza with KFC Arabia (1 of the first people in GCC to try/launch the Chizza)
Cook-off at Google HQ with @chef.b
#Repost by my favorite, Reif Othman (Zuma's Ex-Executive Chef)
Facetimed with Raghu Ram!