How Jake & I got court/civil marriage in Dubai – process for Indians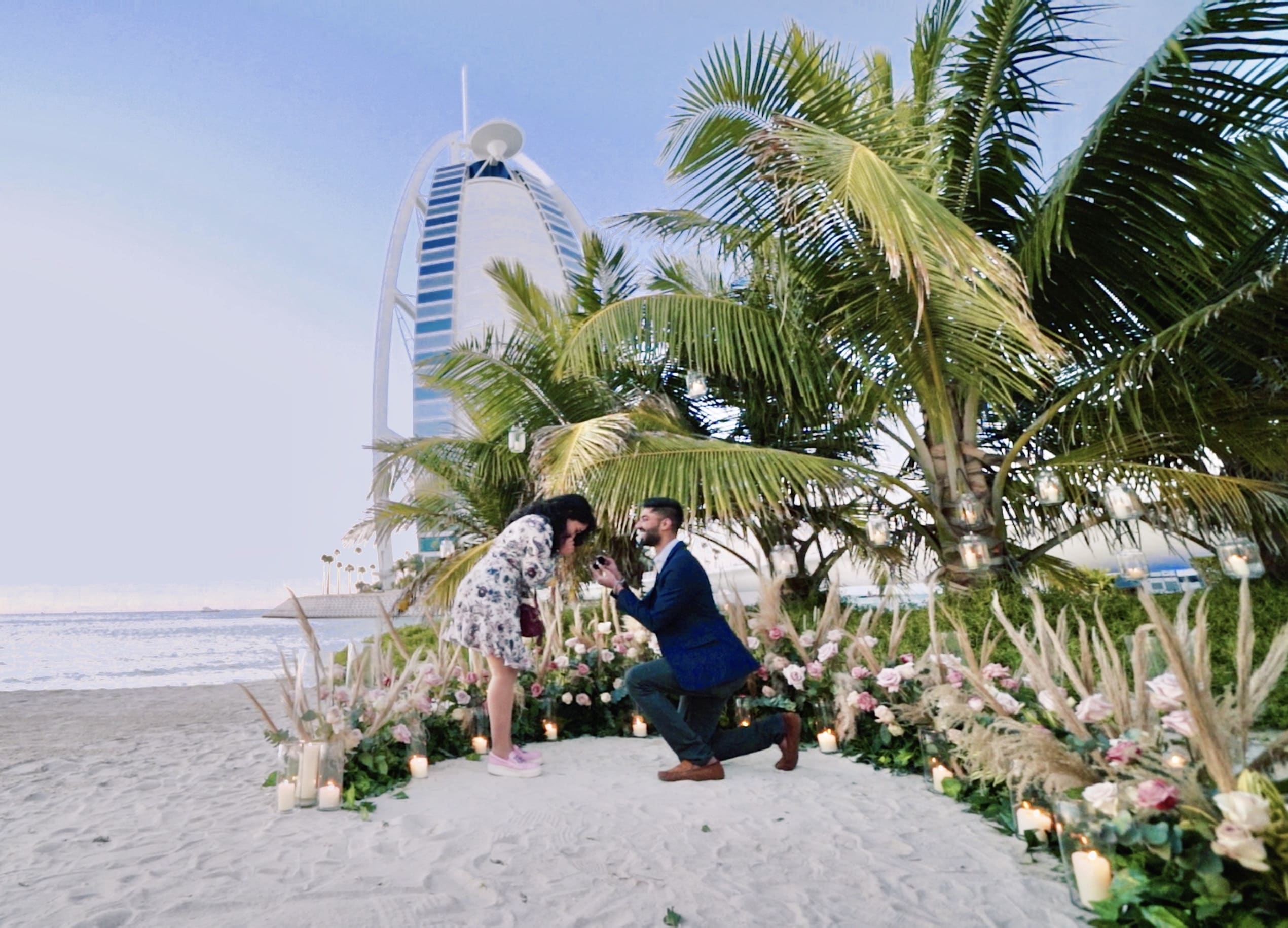 It still saddens me that we cannot get married how we wanted to. One day we'll have the wedding of our dreams though ♥️
Anyway! Let's cut to the chase, and start this blog post. Before I begin though I just want to give a HUGE Disclaimer: This was written on 04 November 2020. Things change on a Daily/Weekly/Monthly basis. So PLEASE do your own research too. Additionally, the process will change if your partner has a different passport (you need to choose which Consulate you want to get married in then). Jake and I are both Christians and Indians. So the below is based on that. I know you will ask me the costs too so I've mentioned that as approximates (more-so cuz I don't remember and the process was tiring).
Step 1
My "Step 1" is slightly different from the rest, only because I realized my passport was expiring 2 days BEFORE our marriage date. So I had to first go to BLS (located at Khaleej Center) to apply for a new passport, followed by visiting the Consulate General of India (CGI) for it to get attested, and then go back to BLS. Paid ~AED430 for a new jumbo passport (not express), and I got it in I think 4 days. Did you know some forms here need to be filled in black pen, and not blue? I didn't.
Step 2
Visit https://www.cgidubai.gov.in/page/marriages/ to be up to date with the process. Scroll all the way down and click "Click here to download Marriage forms". Those are basically ALL the forms you need to fill (I did them from my laptop, typed). Which is what we did and went to CGI… HOWEVER… we didn't know 2 things,
We need a NOC (written by HAND, in BLUE PEN!!! Cuz black pen looks typed…)
Singleness Affidavit (to prove your partner is not having extra-marital affairs and is single)
Thus we were sent back…
In the CGI link above, the NOC form is not there and the process to attain an affidavit isn't either. This is the NOC template that needs to be signed by your parents. For the affidavit, you need to visit IVS Global (Oud Metha). The lines are HUGGEEE!! They give only around 250 tickets a day. Jake and I went at 10:30 AM, took a token, left, and went back at 12:30 PM (yes, you can do that). This costed us around AED150. The registration at CGI for our wedding was AED120 I think? PLEASE TAKE CASH EVERYWHERE!!!!! NO CREDIT CARDS!!!
So to summarise when you visit CGI, you need to take the HARD COPY PASSPORTS of your witnesses and yours, everyone's passport copies, passport photographs, all the forms, both your NOC's, and the Singleness Affidavit. Call 043971333 after 2 PM if you have more questions.
AFTER the forms were submitted we get a newspaper template that we need to get typed at the typing center. So yes, we had to walk all the way, wait in line for over an hour, and then come back to give the typed paper. Make at least 3 copies of this!!!
PS: Take leave from work when you do all this. CGI at times is crowded, and at times isn't. Also, go by cab, you will not find parking there.
Step 3
It's the law to get your wedding (popularly known as wedding bans) published for a day in your home country newspaper, and country of residence (UAE). This was SO NEW TO ME… it's mainly done so people can "object" your marriage. What if you have kids, husbands, or wives hidden somewhere? Who knows…
So that newspaper template was submitted to a newspaper by us in Mumbai, Mangalore, and Dubai! ENSURE THE INDIAN NEWSPAPERS HAVE the state/city mentioned above! It was expensive… Mumbai between Rs.12,000-25,000. Dubai around AED500 and Mangalore Rs.819 (cheapest). PLEASE CHECK FOR SPELLING MISTAKES, THEY MAKE TONS. I & l look the same too on print. So be careful!!!!
Step 4
AFTER the newspaper gets published in India, the HARD COPY has to be couriered! Once couriered, we took the 3 papers, and went to CGI. Afterwhich we got the date 30 days from publication (also, you can only get married on a Thursday). We don't want to get married in November, so we chose a date early January 2021.
Step 5
The couple (or 1 partner) visits CGI ONE DAY BEFORE the wedding date with yours, your partners, and your witness's passports. This is done in order to finish all processes a day before! Then on the day of the wedding, you just get married!
---
Step 2 is most tedious, once that's done it's muchhh better!
Btw, if you missed it, this is how he proposed ?♥️ !!!
Let me know if you have any more questions.