Decluttering: The KonMari Way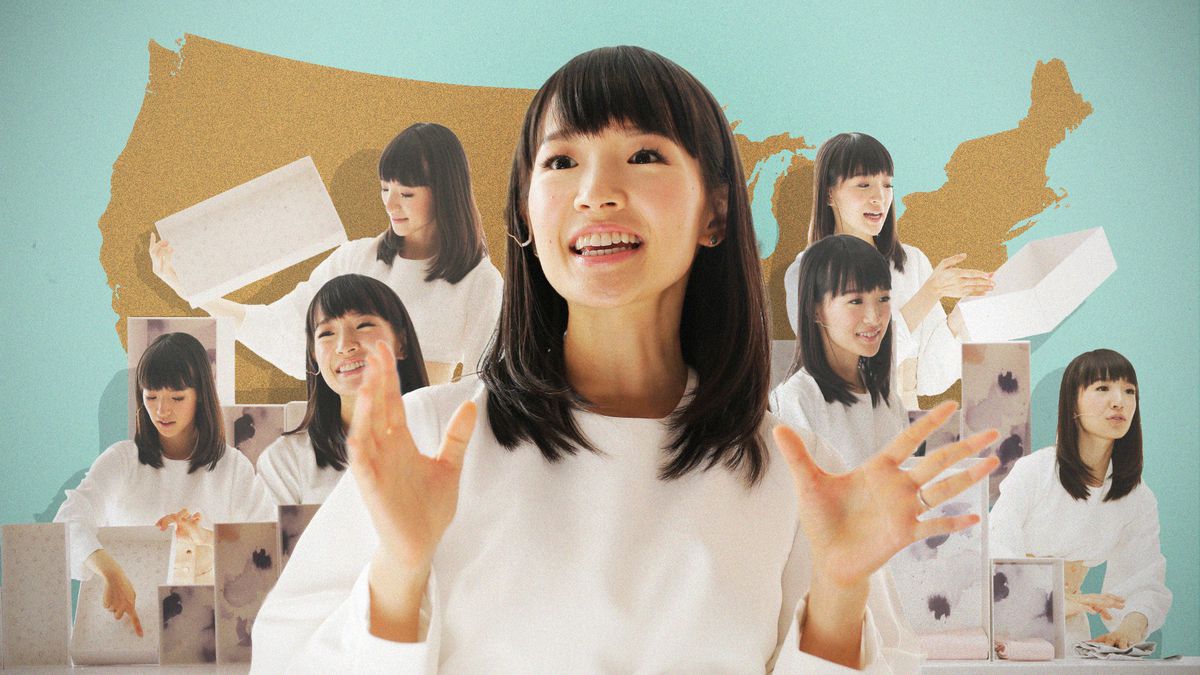 Due to the pandemic, many of us are effectively stuck at home, either attending online classes or working, with restrictions on stepping outside for recreational activities as well. Small piles in the corners of our homes eventually develop into bigger and bigger piles till our living spaces look… quite sad.
Let's distance ourselves from this grim reality and imagine working in a space that's sparkling clean, with items that you know you'll use and where productivity can bloom. ÄŸŸ˜ That's what organizing guru Marie Kondo aims for you to achieve in your homes in real life.
Marie Kondo is the creator of the KonMari method, where items in your household are ascertained with a certain value and every little thing has an assigned space for it. The method itself is simple enough, making way for your perceptions of what is valuable to you and what isn't. ÄŸŸ˜Œ
The method itself contains a few steps that you'll have to stick to, to make the most of this method of organizing.
Step #1: Envision your dream lifestyle
Think about the Instagram pictures of aesthetic homes you save to your collection, with their clean spaces and labeled jars. Now imagine this version of the ideal onto your home. The first and most basic step before starting your journey is envisioning your end goal. ÄŸŸ– ¼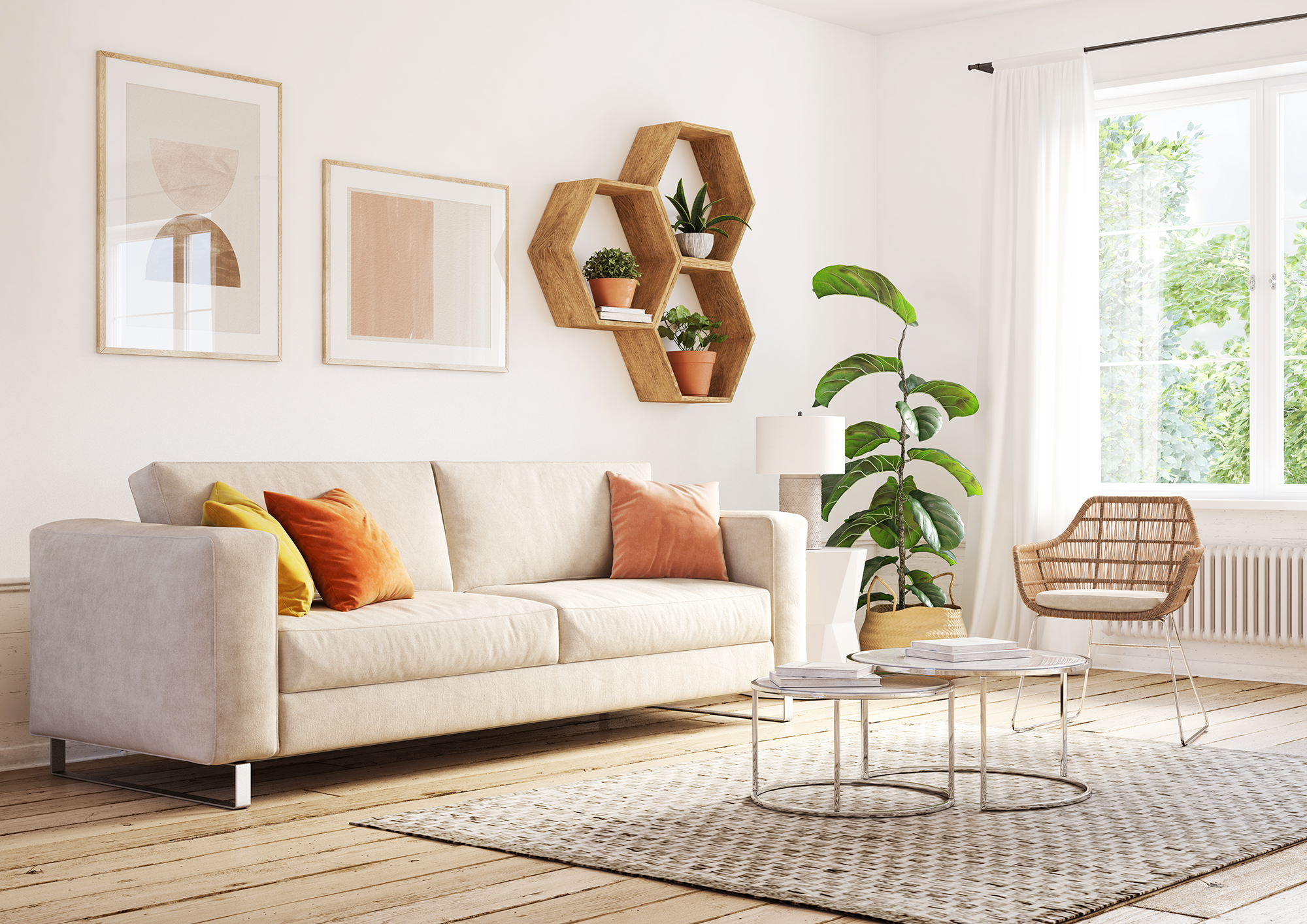 Step #2: Categorize!
It's important for you to look at every item in your home and place it into a category. The main categories are:
Clothes
Books
Papers
Mementos or Sentimental items
Miscellaneous Items
Each category within itself has a number of subcategories (Clothes: Shirts, Tank Tops…etc), but the main categories can be taken as the primary ones to consider.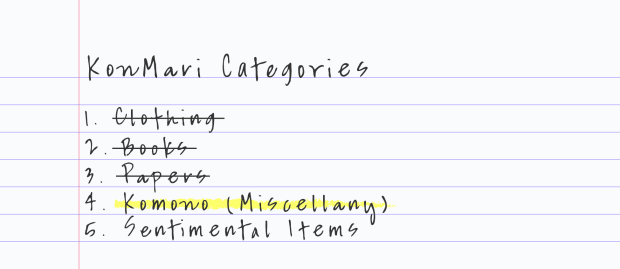 Step #3: Find items that spark joy
At first, it's definitely hard and a little bit awkward to look at an item and try to understand whether it sparks joy or not, but once you start, it only gets easier.
To understand if an item sparks joy, look at it and think about whether this is an item that you enjoy using and want to continue using for a while and whether a slight feeling of happiness appears when you hold the item or not. ÄŸŸ ¥ ° If you start with clothes, for example, create two piles, one for items that spark joy and other piles for items that do not. If you feel sentimental towards many items, think of the value that these items bring forth into your lives. If the value is minimal, the joy it will bring you is minimal as well.
Step #4: Discarding items
For the pile that does not spark joy in your life anymore, thank each item in that pile for the purpose that it did serve. Even if they're going to end up in one of the skip bins sutherland shire has available to hire, or if they're going anywhere else, it is part of the process to do this. It's an odd thing to do, but it's a good way to be more conscious of the items that you have and how you used them. We often find ourselves looking at things and wondering where and why we got them. Being more self-aware of the things we have and need to dispose of or keep helps us become much more grounded in our use of items and the purchase of new ones in the future. ÄŸŸ˜Œ If you are clearing out someone else's house, for instance, a relative that has just passed away, then you are going to have quite a job on your hands with discarding items, so it may be best to call in a Deceased estate rubbish removals company to help with getting rid of the bigger things. This can be an upsetting but cathartic time, so any and all help you can get is essential, you'll then be able to see what is left and divide it up between the family to remember the joy that your family member brought in a small way.
Step #5: Organize
Once your piles only contain items that you want to keep, it's time to organize them. Marie Kondo has a multitude of videos that show everything from how to fold different types of clothes to organizing your kitchen or study space. ÄŸŸ'šÄŸŸ'–
All things considered, the KonMari method has been tried and tested to be extremely effective in making sure that your home is uncluttered and that you aren't hoarding unnecessary items. Does this method work for you? Let us know in the comments below! ÄŸŸ'‡
---
Written and Researched by Nikita Jacob