The 14 Best United Arab Emirates Luxury Resorts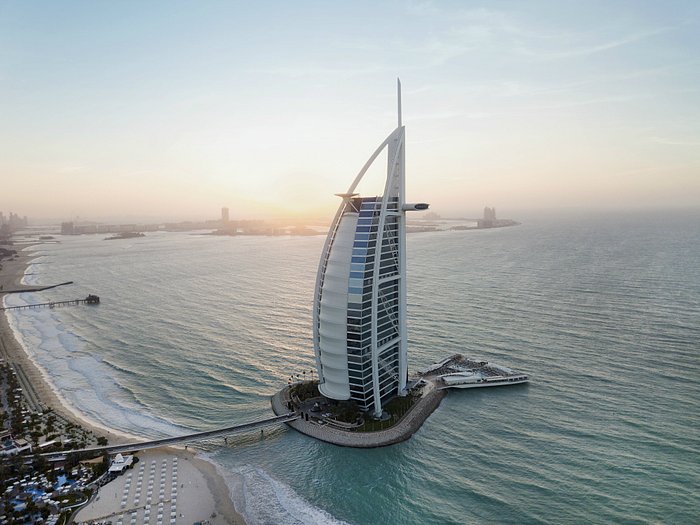 When visiting the United Arab Emirates alone, with family or with friends, you can never run short of luxurious resorts that offer comfort. With so many places and sites to visit, you will want to choose a resort that is conveniently located, offers exceptional services, and amenities.
There are different types of resorts, for example, beach resorts, desert resorts, and mountain resorts. Different people choose different resorts according to their preferences. Different resorts offer unique experiences and scenes ?
Beach Resorts
As the name suggests, beach resorts are located along the sea, beach or ski parks. These resorts are equipped with modern amenities and beautiful views of the sea and beach ?
1. Burj Al Arab

Located in Dubai, this is among the most popular resorts in the world. This is owing to its magnificent exterior and interior features, for example, the bathrooms are lined with mosaic tiles, there are customized rugs, carpets and marbles ? The Royal Suite is adorned with an impeccable lounge, cinema room and library, two master bedrooms equipped with Jacuzzis. There are also two hotels – the Al Muntah which offers a beautiful view of the city and the Al Mahara that has a large sea aquarium ?
2. Four Seasons Resort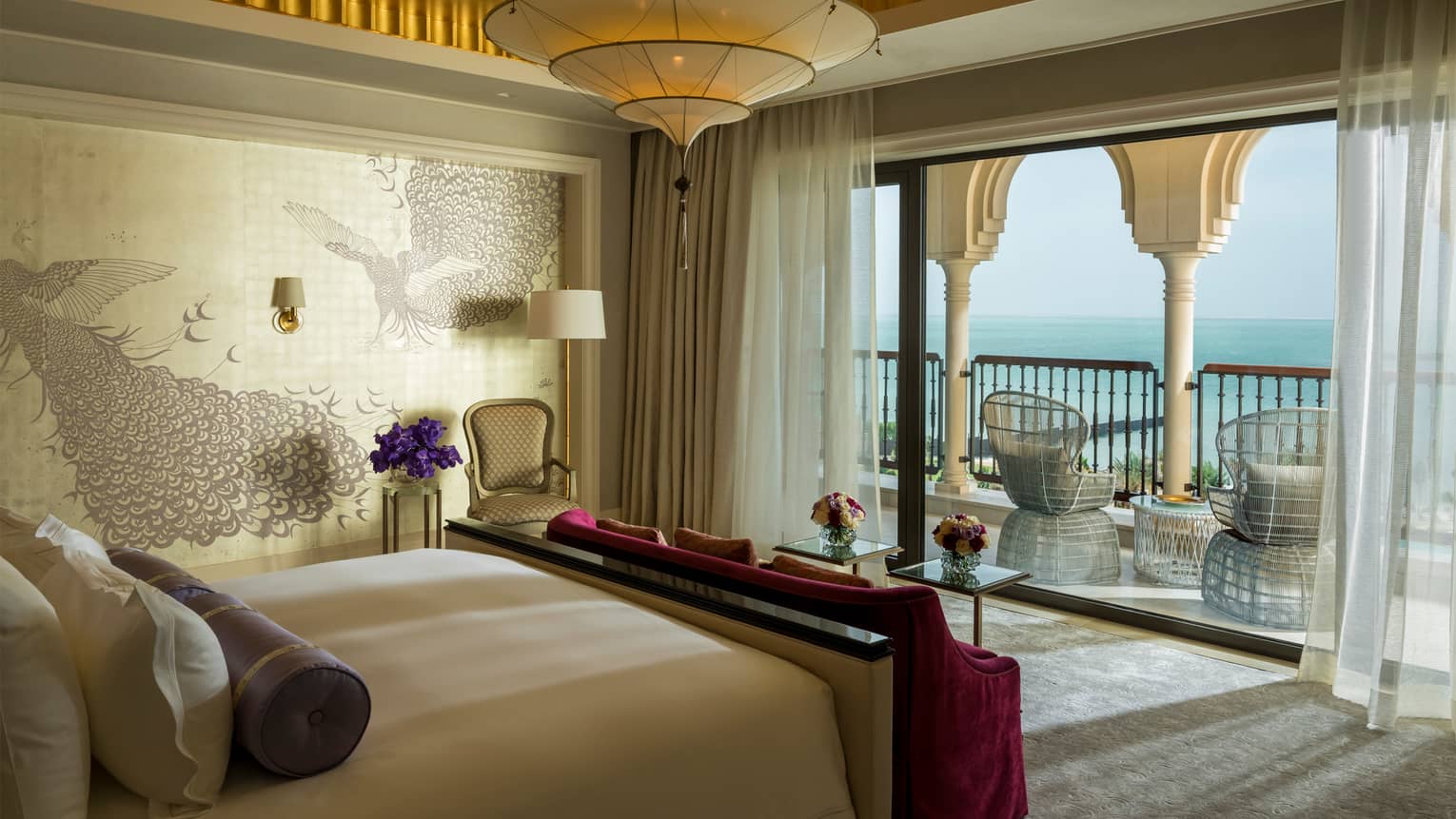 This is a beautiful beach resort with exquisite gardens and pools. This resort has a deluxe Royal Spa Suite, indoor swimming pool and juice bar. The spa provides massage treatments, skincare, manicures and pedicures, and aromatherapy.  There are also relaxation areas as well as separate men and women's changing rooms. You can go kayaking or use the paddleboat while at the beach ?
3. Madinat Jumeirah

This is the largest 5-star resort in the Emirates and it has its own private beach ? There are three majestic hotels and 29 summerhouses to choose from. There are several dining options to choose from given that there are more than 50 restaurants. There is a large amphitheater, 2 lavish ballrooms, an entertainment center, and a multi-purpose avenue. There is a luxurious spa and fitness facilities as well ?️‍♀️
4. W Hotel

W Hotels are the rebellious little brother of the hotel scene. The brand is barely 20 years old but is already as powerful as the old-school elites ? With an eye towards a younger crowd, its properties break the mold with eye-catching style, creative branding, unique dining and nightlife partnerships. With their signature "Whatever/Whenever®" service and W Insider with the scoop and access on the city's top spots and hidden gems, W Dubai is the pulse of next-generation fashion, music, and design ?
5. The Cove Rotana Resort
The Cove Rotana Resort is where the traditional charm embraces the uniqueness of the Arabian culture ? The spectacular resort is located on an idyllic water inlet on the Ras Al Khaimah beachfront overlooking the Arabian Gulf with 600 m of pristine beach. With a Nubian touch in their design, the rooms and villas are well-crafted and aesthetically designed to offer comforts that you would expect of a 5-star resort ⭐⭐⭐⭐⭐
6. FIVE Palm Jumeirah
Said to be the hottest hotel on Palm Jumeirah, FIVE Palm Jumeirah is a truly phenomenal hotel set against the breathtaking backdrop of the beach and Dubai Marina Skyline ? Capturing the glamour and vibe of Dubai perfectly,  the resort is a party and culinary hot spot with a range of restaurants, bars and a nightclub. Whether you are looking for a gourmet dining experience or want to dance the night away, this place will not disappoint! ?
Desert Resorts
Desert resorts are fun to visit especially with your family or as a group. Some of these include:
7. Al Maha

Al Maha is a part of the Dubai Desert Conservation Reserve. Children under 10 years are not allowed; however, there are many things to look forward to such as the 43 lavish tent villas each with a private pool. Guests can choose two activities a day, for example, nature walks, wildlife drives or horse riding. Spa services are also offered ?
8. Anantara Qasr Al Sarab Desert Resort and Spa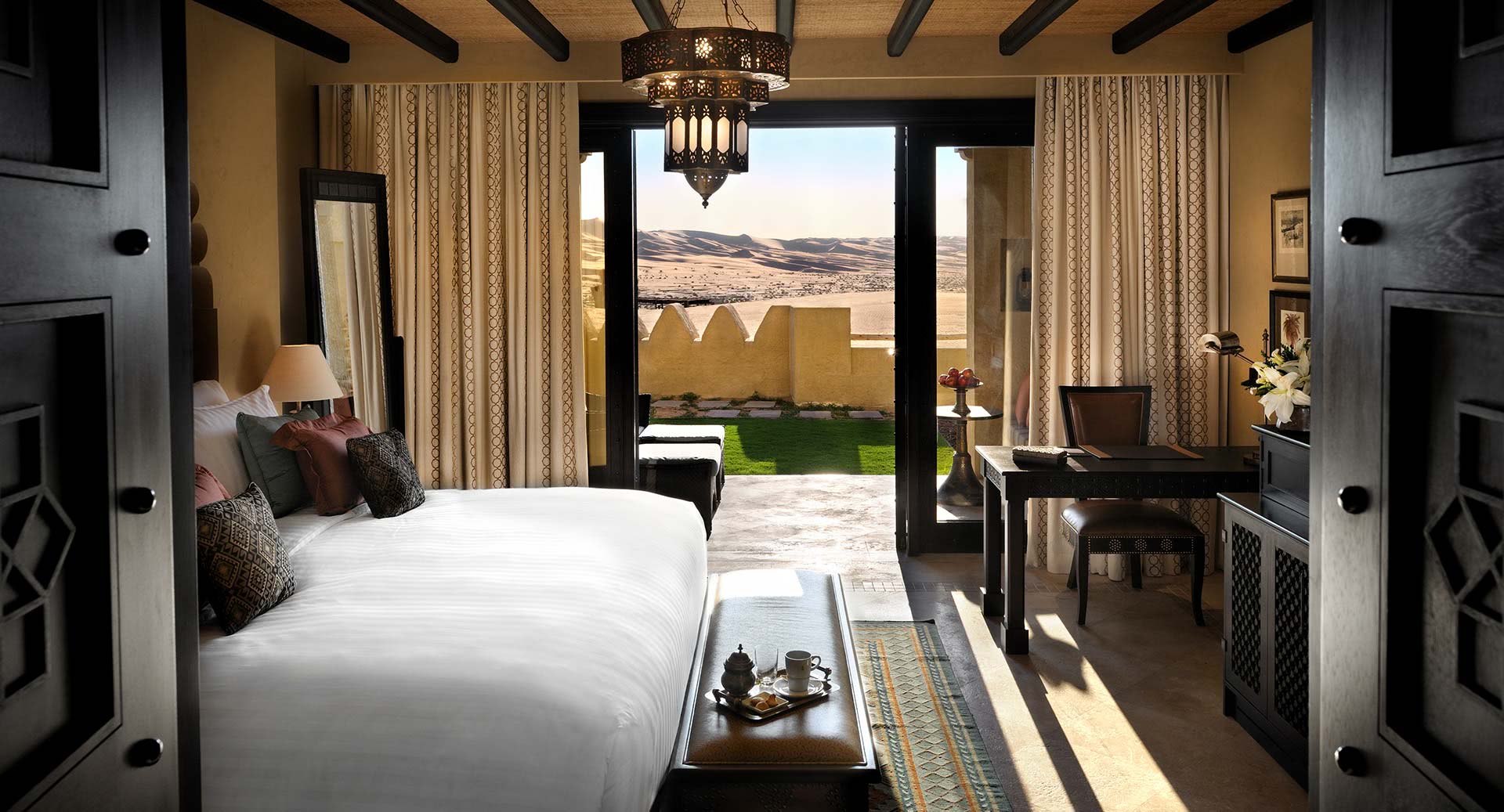 This resort is located in Abu Dhabi and offers unique views and experiences ? It is a good choice for families because there are numerous activities for people of all ages, for example, there is a kids club, kid pool, and babysitting. There are activities like camel riding, hikes, and sand boarding ?
9. Arabian Nights Village

The main objective of this resort is to create a traditional Arabian experience for the visitors ? The pavements are decorated with flower beds, palm trees and damp lights. Guests have an opportunity to enjoy traditional dishes and teas. Women can also engage in dances and henna painting ?
Mountain Resorts
These are resorts located around the mountains and they offer various activities for the guests. There are several mountain resorts such as the JA Hatta Fort Hotel.
10. JA Hatta Fort Hotel

Located at the Hajar Mountains this resort has 50 picturesque rooms and suites, restaurants, and swimming pools ? The suites, villas, and rooms all have private balconies. Activities such as tennis, archery, mini-golf, and other entertainment options are available. There is a WIFI connection in guest rooms, restaurants, lobby, and meeting rooms.
Other Luxury Resorts
There are other luxurious hotels all over the UAE such as the Armani Hotel, and the Hilton Ras Khaimah Resort and Spa.
11. Armani Hotel

Armani Hotel is located in the tallest building in the UAE the Burj Khalifa. It has 160 suites, zebrawood panels, customized furnishings, and Eramose stone floors. There is a spa, restaurant, and lounge. Each guest is allocated a personal manager to handle his/her requirements ?
12. Hilton Ras Al Khaimah

This resort is located close to several amenities such as the Tower Link Golf club and Ras Al Khaimah National Museum. There is internet connection as well as satellite entertainment programming. You can enjoy your day at the spa and later visit one of the 4 restaurants available ?
12. St Regis

St Regis is located in Abu Dhabi and provides great views of the corniche. The restaurants provide grilled foods and hamburgers ? There is a kid swimming pool as well as an adult pool. There is also a shopping center. You can visit the Marina Mall or the Abu Dhabi Mall while staying here.
14. Le Meridien Garhoud

Le Meridien Garhoud boasts luxurious furnishing with floor-to-ceiling windows and 32-inch LCD TVs in all the rooms ? The bathrooms include rainforest showers and the wide variety of on-site restaurants cater to every taste, from wood-fired oven pizzas at Casa Mia to Teppanyaki prepared at your table at Kiku.
The United Arab Emirates has several luxury resorts suited for individuals, families, and business meetings. These resorts have many things in common from their elegant structures, modern amenities to their exquisite services. People traveling to the UAE can always find one that suits them ?