Instagram is a constantly evolving digital platform, with tons of new features and updates being added every few months. You can even purchase your success these days with a buy followers or buy saves option on your account! Whether you're a marketer, tech geek, small business owner, or just a social butterfly, keeping up with the latest Instagram updates will definitely help you stay ahead of your competitors.
Both businesses and creators alike can leverage the newly added features to grow their personal brand, market their products, or just have tons of fun with Instagram! Additionally, companies like Getviral.io and similar others could help the businesses and influencers alike, to get ahead of their competition by procuring a substantial social media reach. Here's a rundown of the key Instagram features & updates in 2020: ÄŸŸ'‡
1. Stories Map
This October, Instagram celebrated their tenth birthday (since its inception on October 6th, 2010) amidst cheery greetings, congratulatory posts, and the trending hashtag #HappyBirthdayInstagram. ÄŸŸ ¥ ³ To mark this ten-year anniversary, Instagram released several celebratory updates. One of them is a Stories Map which shows you all the places you've posted your Instagram Stories from, in the last 3 years!
2. Custom Instagram Icon
At the same time, Instagram also rolled out a feature allowing users to customize the Instagram app icon. Users can choose from a range of colorful themes such as Twilight, Sunrise, Seafoam, Pride, as well as light, dark and classic versions of the mobile app. ÄŸŸ˜
3. Shopping directly in IGTV
Instagram also added a shopping bag icon on IGTV videos of creators, which have shopping tags placed on them. This means that you can now shop directly from IGTV! ÄŸŸ ¤ ¯
4. Instagram Reels
Earlier this year, after the Indian Government banned Tiktok, Instagram launched Instagram Reels, where users can record and post short video content very similar to Tiktok. This feature was first launched in Germany, France, and Brazil, followed by India. Users could create 30-second videos with soundtracks and background music. A similar feature is being planned to get launched on other platforms as well, like Facebook. Such short and long video facebook download can be done using platforms like fdown.net by people who want to save the videos in their gallery.
Coming back to the Instagram reels feature, it was later rolled out to other countries and the duration of the video reels was pushed from 15s to 30s. New editing and trimming tools were also added to improve the user experience and make it more enjoyable. Hopefully, these reels could help gain more followers, or marketers might have to come up with new innovative methods such as when they used to buy TikTok followers before! ÄŸŸ ¥ °
5. IGTV Ads & Automated Captioning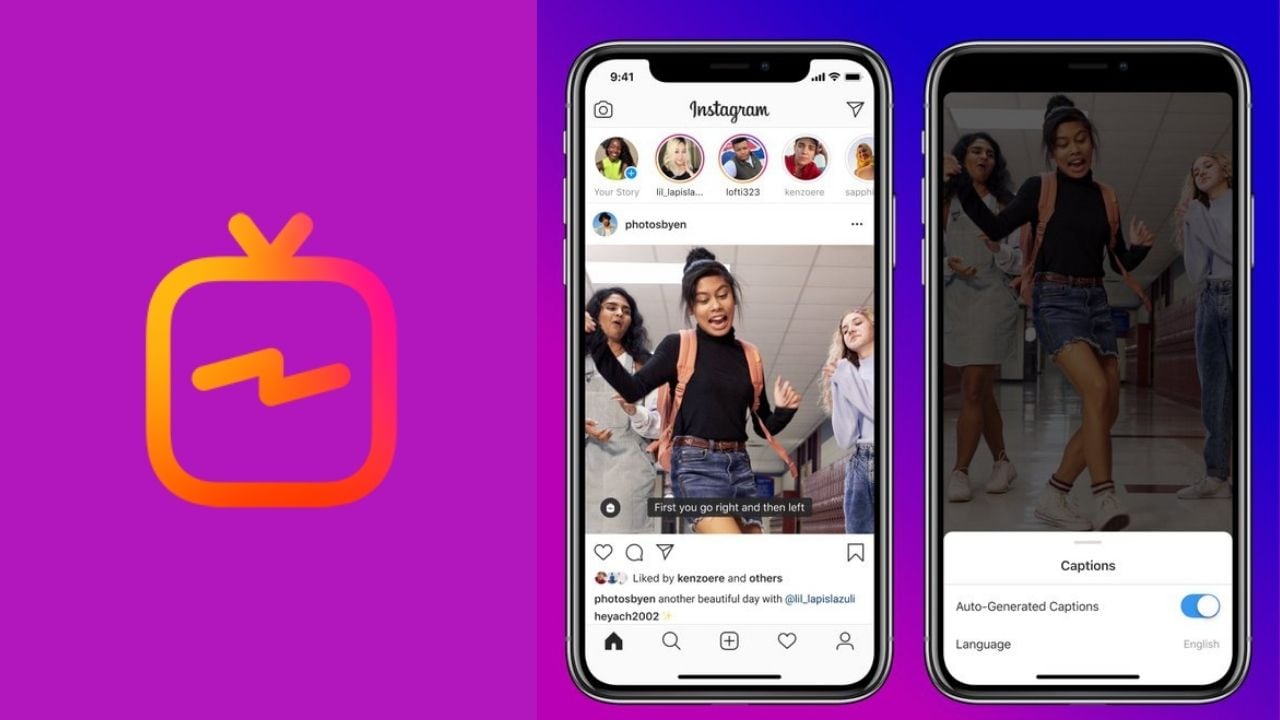 Instagram has been pushing users towards IGTV's long-form video content for a while now. To improve user satisfaction, creators can now opt for automated captioning on their IGTV videos. A machine learning AI software generates captions, which are presently available in 16 different languages. ÄŸŸ ¤ ¯
Instagram is also testing IGTV Ads on some creator accounts to encourage small businesses to post more long-form content. It's a great way for influencers to earn directly on the platform.
6. Facebook Business Suite
Previously known as the Pages Manager App, the new and improved Facebook Business Suit app allows businesses and creators a single back-end system to manage their Facebook and Instagram accounts from. Admins can post on accounts, manage notifications, keep tabs on messages, and gather post analytics and insights all within the same app! ÄŸŸ ¤ ©
7. Instagram Checkout & Live Shopping
Back in May, Instagram launched their native in-app shopping experience Insta Shops, which aims to boost social commerce and give users a comprehensive shopping experience from within the comfort of their homes. Brands can display their products and market them through Instagram feeds, stories, and IGTV videos.
New updates were made to Insta Shops in October. Business owners from supported markets were given access to the much-awaited Instagram Checkout and Live Shopping feature. Businesses have access to numerous layout designs to personalize their Instagram stores and also preview collections in real-time. Shoppable tags can now be placed in post captions as well. ÄŸŸ'
8. Integration of Instagram and Facebook Messenger Chats
Who knew the paper airplane icon on the top right corner of your feed would get replaced by a lightning bolt and dialogue bubble? After much hype and talk of Facebook messenger and Insta DM merging together into a cross-platform messaging service last year, Facebook finally started the merge this September. With this feature, Facebook users will be able to reach out to Instagram accounts on their DMs without downloading the app, and vice versa.
The update also includes a colorful assortment of chat themes to choose from, the option to swipe-reply to individual messages in the chat and react to fun emojis. Users will also be able to host Messenger Rooms for up to fifty people in the coming months. ÄŸŸ ¥ ³
9. New Fonts & Stickers on Insta Stories
Four new fonts were added to the existing five already available on Instagram Stories. Make sure you try all the uber-cool fonts the next time you hop onto Insta Stories! ÄŸŸ ¤ ©
Instagram Stories also rolled out "Donate", "Gift card" and "Food coupons" stickers to encourage small businesses. A "Stay Home" sticker allows users to be part of shared stories on the app, whilst urging users to stay home during the COVID-19 lockdown. ÄŸŸ˜ ·

10. U.S. Voting & COVID-19 Information Centre
To make it easier for users to access information and encourage voting during the U.S presidential elections, Facebook and Instagram launched a Voting Information Centre, which links back to the United State's voter registration website. Users can find useful information regarding mail voting options, voting facts as well as polling center locations.
Similarly, during the COVID-19 Pandemic, a COVID-19 Information Centre was established to control the spread of misinformation on the app and provide authentic links to news and updates about the pandemic from global and local health organizations. ÄŸŸ §
11. Pinned Comments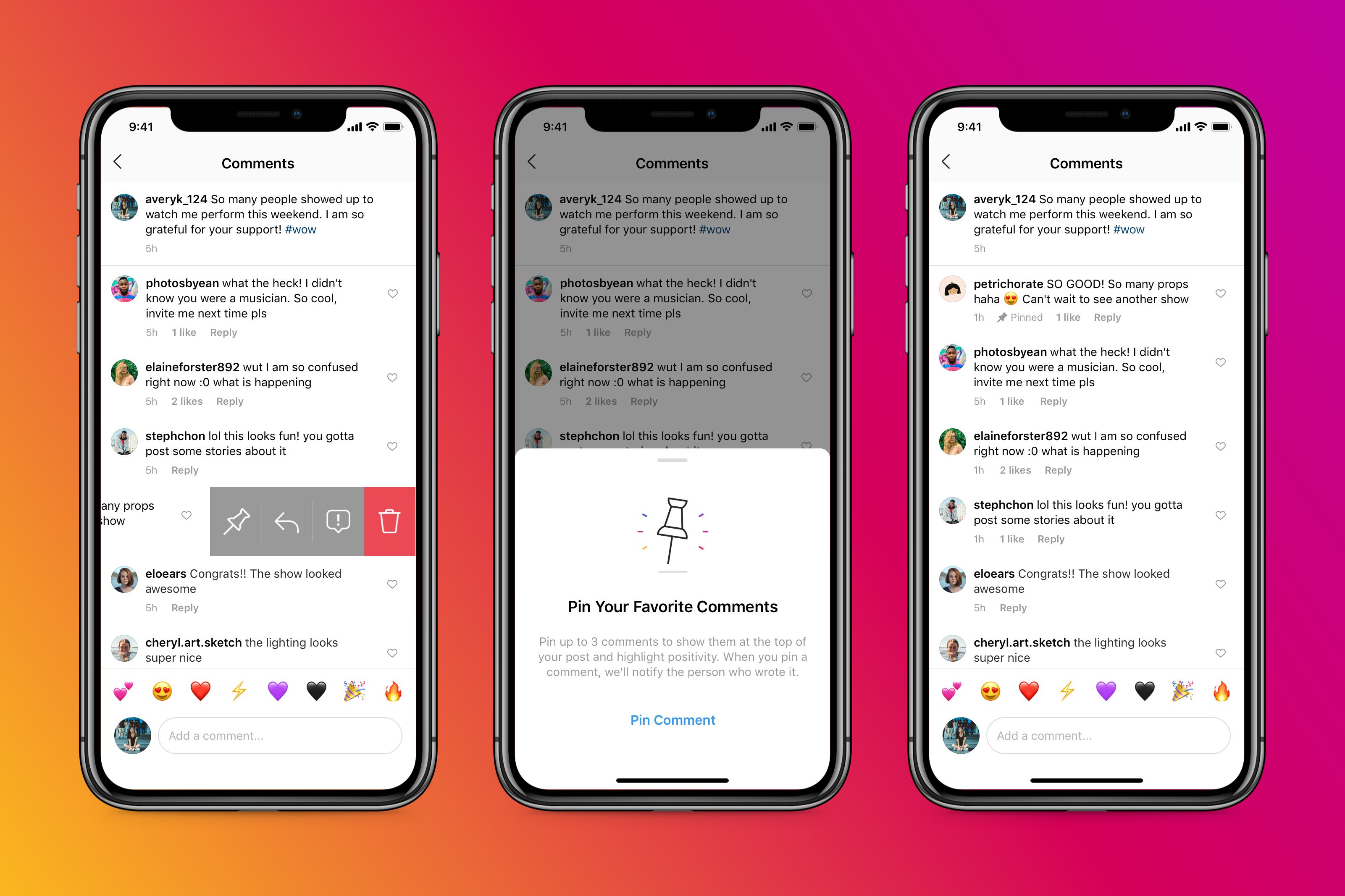 Users can now set the tone of responses on their posts using the pin comments feature. Up to three comments can be pinned to the top of the comments section, which will help set a positive tone and moderate negative or abusive comments by online-bullies. Other anti-bullying and tag controls include a feature to bulk delete comments and restrict or block several accounts at once. ÄŸŸ™"
12. Live Shopping, Live Badges, and Live Donations
Instagram Live is a great way to interact with followers in real-time, and get eyes on content put up by creators and businesses. Instagram doled out some important features for Insta Live in May. Instagram Lives can now be saved to IGTV after the initial broadcasting whereas previously, the live videos would disappear after 24 hours. Users can also shop directly from Instagram Live using product tags with the introduction of Live Shopping. ÄŸŸ›
A new Live Badges feature is currently being tested on a small group of accounts by Instagram. It aims to create a revenue stream for creators through Instagram Live. Fans can buy live badges during live videos to stand out in the comment section and grab a spot on their favorite creator's badge list.
The Live Donations feature allows influencers to raise money for non-profit and charities. Users can have a look at the amount of money raised in real-time. ÄŸŸ˜‡
13. Integration with GIPHY
In May this year, Facebook bought Giphy (the wildly popular GIFs website). According to Facebook, Instagram users account for 25% of the traffic that goes on Giphy. Facebook has plans of integrating GIFs into various Instagram systems in the future.
14. Music with AR Effect
Instagram upgraded their augmented reality platform (Spark AR) which allows users to add music and audio sounds along with the existing AR effects on their Instagram Stories. ÄŸŸ ¤ ³
15. Instagram DM on Desktop
Users can now use the Instagram Direct Messenger on their desktop browsers; a feature that was available only on the mobile app previously. ÄŸŸ™"
16. Instagram Guides
A handful of users in May were given access to Instagram Guides, a curated content feature that highlights user "tips, recommendations and advice" on a certain topic. Instagram planned to launch Travel Guides before the Covid-19 pandemic hit globally. But in the present global context, Health and Wellness guides seemed much more desirable. ÄŸŸ §˜ As of now, you can see Instagram Guides as a separate tab on participating user profiles of @deepikapadukone, @klicksafe, @headspace_aus, @afspnational, @heads_together, @vitaalere, @sudahdong, and @eenfance.
17. New Updates on Business & Creator Accounts
Business & creator accounts have some new updates to track follower metrics using Instagram Insights. Users can check follower growth plotted over a span of seven days and can also check which of their posts or stories are performing the best with this update. In the Activity tab, users can find all the story mentions they have in 24 hours. ÄŸŸ™"
Earlier in January, a secondary inbox for Instagram direct messenger was put out for business and creator accounts. The primary tab will hold essential DMs whereas the general tab will hold general business inquiries and non-essential DMs. Businesses can also add "Gift Card", "Food Order" and "Donate" action buttons to their user profiles. ÄŸŸ ¥ ³
---
Written and Researched by Shaista Salam