Choosing a first car is a difficult task. It's not because there isn't enough choice or enough price range, but primarily because as it's your first car, you don't have much experience on which to rely. It's also tricky finding impartial advice since every brand and dealership is (unsurprisingly) trying to push their own stock at you.
Buying your first car is one of the biggest milestones in your life. You finally have the freedom you have been craving for your whole life. It is exciting for everyone involved. Your loved ones will undoubtedly be telling you stories of their own first car. Remember that time when your cousin had to get in touch with somewhere like this car key replacement dallas tx company because she lost her first set of keys and couldn't get into her car? Yeah – it's likely that every family has a story like that. The good thing is that it all worked out for her in the end. Whilst there is always a solution, you should try and not follow in their footsteps, which is where you need to tread carefully when it comes to starting this process.
So, in the face of all this, what are the things that you should prioritize when choosing your first car? In this article, we'll be offering you some great tips to help you map your journey from wanting your first new car to actually driving it successfully off the lot. Let's get started:
First, do your research and create a shortlist
At the very beginning, open your mind to any and all brands that are available. Look at as many models as you can online, and gradually narrow the search down to a shortlist. You may surprise yourself by discovering hidden gems in brands you'd never considered before. Try to keep your shortlist to no longer than 4-5 vehicles. Any more on the list will make the following steps much harder, maybe even impossible to do properly. As you search, reflect carefully on what you want from a car. For example, do you need something for city driving? Then a compact hatchback with great gas mileage is best. Do you need lots of space for a future family, luggage, kids' school stuff and more? In that case, an SUV or minivan will suit you more. Think about these things when you're perusing.
Next, start with a test drive and then lease your favorite model

Most car-buying advise sites will suggest that you get a test drive, but we're going a step further in this article. Sure, start by test driving all the vehicles that made it to your shortlist. Based on that first test, choose the one you liked best and hire one for a week or longer to test it more thoroughly.
The lease costs you something extra, but the insight it gives you into the car's real ability and performance is invaluable. A single test drive one day won't tell you how the car feels to drive in different weather, or on different road conditions, or when you're in a different mood.
Think carefully about the real cost of the car you want
Never forget that a car's cost doesn't stop at the sticker price. You also have to consider how much it will be to insure, tax and run day-to-day. For example, as it's your first car, the insurance costs are likely going to be higher in the first year you use it. This may come down after 12 months, but expect to pay a lot when starting out. You may even be refused insurance depending on your age or driving history with other cars you leased or borrowed. TheGeneral specializes in drivers with special circumstances, and they might be able to help you out, if you have poor driving records, or if you were deemed uninsurable. You can approach such services, and make sure your first car gets insured at best prices.
Equally, a seemingly cheap car may be easy to insure and affordable to drive away, but you won't be saying that when you're back at the mechanic every other month getting something fixed. A cheap car could end up being a long-term money pit; the proverbial neck-mounted albatross, so take care.
Don't dismiss used cars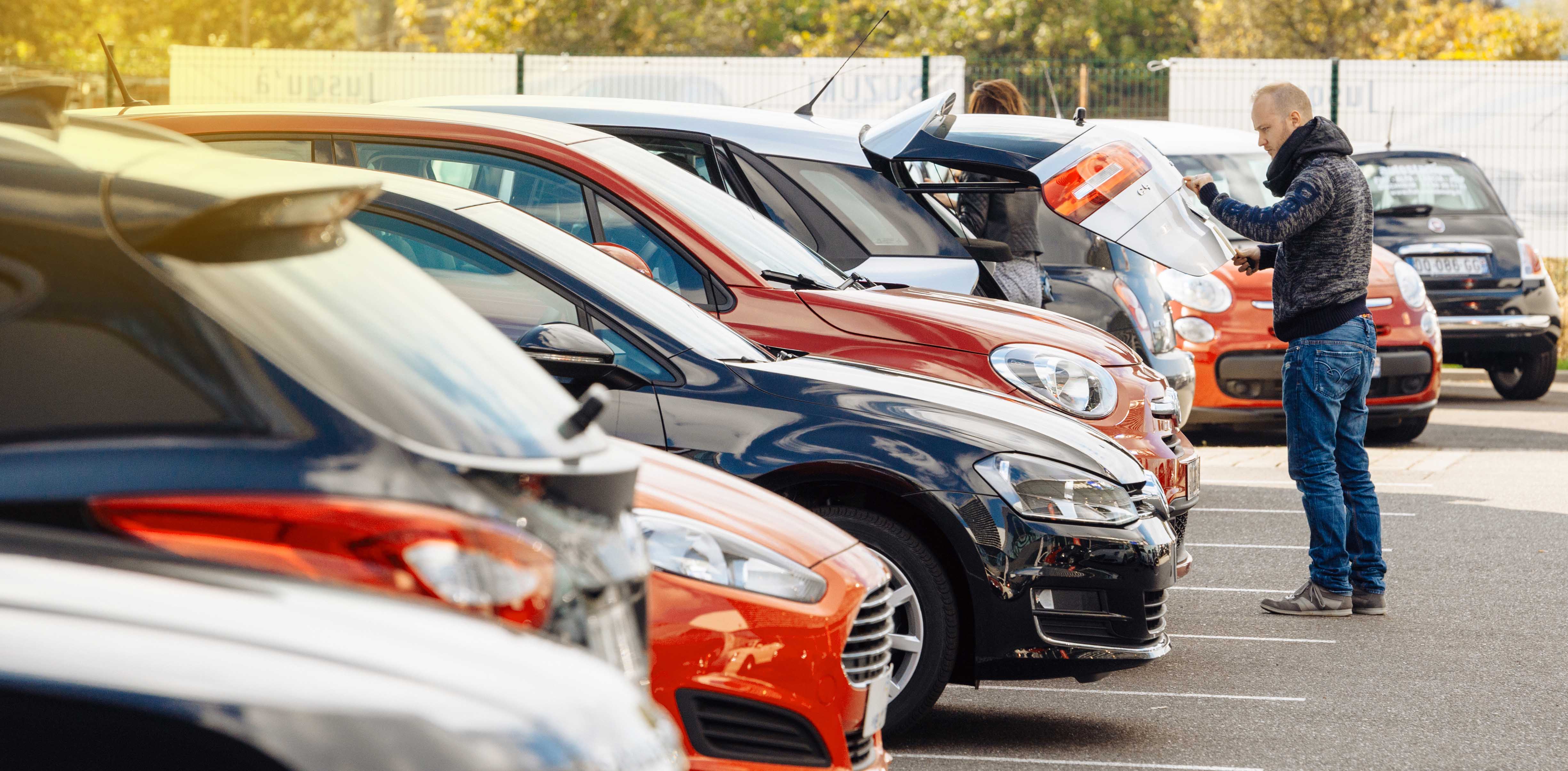 Some people are quick to dismiss a used car off hand. There is a perception of pre-owned cars as unreliable, but nothing could be further from the truth. In many countries, the second-hand car market is highly developed. Internet reviews of dealerships like Rock Motors LLC and instant global word-of-mouth have helped massively in keeping shifty sellers away from the mainstream marketplace.
A used car is a bargain not just for cheaper insurance, but also for sticker price, depreciation, and maintenance. If you buy a used car that's two years old, from somewhere like Combs Cars, for instance, the key parts should still be covered by the common 3-year manufacture's warranty. Furthermore, you won't suffer the depreciation trap and will experience far less loss during your time driving it.
Don't overlook potential savings and benefits that come with a luxury brand

If you do want to go for a high-end model, there are other savings that come with it despite the high sticker price. As the old adage says, you get what you pay for. A luxury brand comes with premium-quality parts that are extremely durable and guaranteed for a long time. The savings in maintenance can help offset the extra cost. They are often safer and more reliable, too.
Always sleep on it before making a final decision
Once you've researched, tested, leased and landed on a final choice of brand and model, take one more night to sleep on it. If you are still as dedicated to that same car and model the next morning, sign away on that dotted line!
And finally…

If you follow this advice, we are sure you'll feel a lot more confident and ready to make a choice of vehicle as your first car. Always remember that a car is a depreciating asset, whatever you buy, so it's important your consideration doesn't simply begin and end with sticker prices and brand names. You have many driving years ahead of you. Consider the various factors, and you won't go wrong.