Guide To Starting A Small Business In Dubai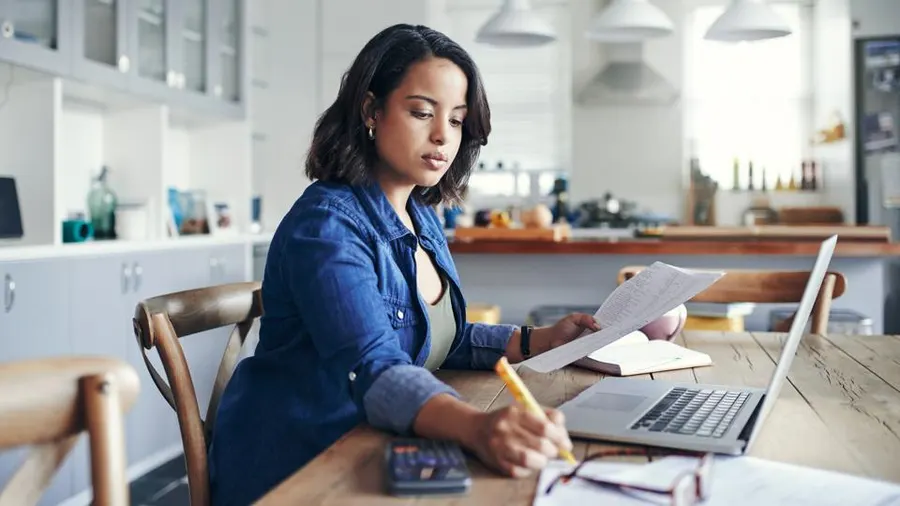 Dubai is at the center of one of the fastest-growing regions in the world and has one of the fastest developing economies in the world. Dubai has grown to be a hub for travel and tourism, education, business, entertainment, and job opportunities. All these have contributed immensely to the booming economy of the UAE and specifically Dubai ®
In 2017, nearly 16 million people visited Dubai, a figure that is set to reach 20 million by the year 2020. The region keeps attracting people all over the world to benefit from its economic growth, from business people to entrepreneurs and investors. Dubai is the perfect place for ex-pats looking for opportunities to advance in their careers through the setting up of SMEs. The opportunity to expand their market and reach, coupled with the potential to greatly increase earnings, is what draws most ex-pats in search of greener pastures to Dubai. People who want to set up a business will certainly want to look towards Dubai for a start, they don't have to be in a certain place to get outbound call routing services or specific software packages for them to do their job, there is so much out there that they can benefit from no matter where they set up and Dubai certainly can offer that.

The UAE government has put a system in place that ensures that SMEs thrive. Part of this is the very low business tax rate for startups. Additionally, certain types of businesses can now have 100% foreign ownership, meaning foreigners can set up their business in Dubai without a local partner. The operating environment and the system for setting up a business in Dubai is one of the most liberal and attractive in the Middle East region. There is also a huge demand for goods and services and the ease of doing business and proximity to the emerging markets make Dubai a highly sought-after location for starting a new business, especially SMEs. Similarly, there are other countries where starting a small business could be favorable. However, it is important to keep in mind that the laws for taxes may differ for different geographic locations. Hiring a tax consultant from the country where your business is functioning, may help you in the corporate tax return or accounting. For instance, people somewhere in Canada could search for 'tax consultant near me' on the internet and get options for many tax consultants near them.
Coming back, starting a business in Dubai, like anywhere, takes some effort, planning, and implementation There are a number of factors to consider, and you must have the willingness to make it happen. Here is what you need to know in order to set up your own small business in Dubai
Pay Attention To Details
Every great business starts with a great idea. But in order to grow and develop your business, you need to research and plan every detail meticulously. Know your industry in and out, and thoroughly research the viability and demand for the products or services you are offering Have a strong business plan to attract investors, or simply to know where you are going and how to get there.
To start a small business in Dubai, you need to understand the market and how the region works. You need to research market demand, your target audience your competitors, and what gives your business an advantage over theirs. There are specific legal procedures involved in setting up a company in Dubai, so it is important to understand every legal and tax requirement that is needed to set up your business in Dubai Do your own research but also consult with a local lawyer to make sure you are compliant with all relevant requirements.
Invest in Tech
In a digital world, you need up-to-date computer systems in order to be able to compete. Logicata can help to manage your cloud services, helping to connect you to the global market and expanding your reach. Successful businesses these days are fully integrated into the internet, so it's worth investing in all the latest tech to stay ahead of the game. With someone else managing your cloud services, it'll free up time for you to get on with the rest of your business.
Find a Local Partner
Depending on the type of business you are looking to set up, you may need a local partner. Although some types of businesses can be wholly foreign-owned, certain types of businesses in the UAE are will require that you find a local business partner who will hold the majority of the company's interest. That is, the local partner must own at least 51% of the company's shares and managerial powers in company decisions. The local partner is in no case required to invest in the business when it comes to the finances, this may be your sole responsibility, and the amount you will be paying your partner yearly should be negotiated beforehand. Local partners can be individuals or companies, and they are not required to contribute financially to the startup.
Consider Operating in a Free Zone
If you do not wish to work with a local partner, there are other options that can allow you to set up your own company in Dubai as a foreign national, with 100% ownership. In 2018, the UAE government announced that it would allow 100% foreign ownership in local on-shore companies, although this is only applicable to certain types of business and certain industries. For example, 100% foreign ownership is not permitted in the oil exploration, security, banking, and insurance industries, among others.


Another option is to operate out of one of the UAE's free zones. Businesses in free zones have 100% of rights and ownership. If you do not want to give ownership and managerial rights over to a local partner, you can set up your business in any of the free zones that allow foreign nationals to be 100% owners of the company. In addition to the complete ownership, an investor can realize the benefits of quickly setting up a business in a free zone with duties or customs concerns.
Sign An MOA (Memorandum of Association)
A Memorandum of Association is a legal document that describes the external activities of a business in relation to service providers, vendors, and/or stakeholders. This document details the name and address of the business, as well as all of its activities. It is compulsory to have an official, signed MOA if your business operates within Dubai. If you decide to set up your business in a free zone, on the other hand, you will be required to sign a local service agent agreement.
An MOA is required to include:
Name of the company, its objectives, and registered office address
Name of the partners, their nationalities, place of residence and residential addresses
Amount of the share capital, share of each partner and value of each share
Names of the partners and method of capital contribution by the partners
Names of the directors and their nationalities
Date of commencement and period of contract
Method of profits or losses distribution and share of the partners in the profits or losses
The procedure to be adopted for sending notices to the partners
Find The Right Place To Live
Part of setting up your own business in a foreign country means finding somewhere to live and settling into a new location. You may be tied up with the ins and outs of getting your business started, but don't overlook the importance of this: where you live is crucial to your happiness and wellbeing, which in turn affects your success in business. This can be challenging especially family is involved. If you are moving with your family, then it is important to look for accommodation that will be suitable for them, to ensure you are all happy with your new home away from home.
Some factors to consider when looking for somewhere to live in Dubai include:
Accessibility to schools: If you have children, you will want to choose somewhere close to high-quality schools. Luckily, there are a lot of great options for this in Dubai.
Traffic and parking: Both traffic and parking can be an issue in Dubai, so avoid locations which will see you sacrificing your precious time while stuck in gridlock, and make sure your new home has sufficient parking facilities ÄŸŸš-
Access to key locations: Dubai has many great locations to explore, such as unique and unusual cafes and excellent restaurants like Manzil Downtown. For a touch of glamour, visit the third largest hotel in Dubai and one of the most prominent places in Dubai, The Raffles ÄŸŸ™ The interior of the hotel features carved reliefs of the kind found at ancient Egyptian archaeological sites.
To make the right choice about where to live, you will find everything you need in an apartment or room for rent in Abu Dhabi.
Get Payment Processing Under Control
Previously, processing payments for a new business could be extremely difficult, especially if operating in an international context. If you are operating online it may be wise to look into merchant services such as FattMerchant to see how they can assist with this process in a digital area so you are covered in multiple ways. As markets become increasingly cashless, this is making many processes more efficient, reducing checkout times, as well as eliminating the risk of counterfeit money. Additionally, small cash reserves make thefts less probable. Cashless solutions like SumUp card machines make processing payments quick and easy, even for new businesses.
Promote Your Business Through Multiple Channels
Promoting your business online is one of the best ways to attract customers, increase sales and revenue, and grow your business. Social media especially has great reach to any audience; all you have to do is find your audience and direct them to your business ÄŸŸ" ± Having a great website which is optimized for SEO is also critical.


There are also important and effective ways to promote your business offline, such as at trade shows, which are especially common in Dubai. Trade shows present you with the perfect opportunity not only to meet with prospective clients but also with experts and professionals that can help you to take your business where you want it to go Fret Free Productions can help you with exhibition stand designs which let you and your business make a profound statement without you opening your mouth.
It is advisable to hire the services of an agent that will put you through all these processes. This will save you time, make sure you get the most out of your investment, and most importantly allow you to focus on your new business.