I get this question often, so I thought of just creating a quick blogpost out of it! How I got into STEM, at what point did I apply for jobs, how I transitioned from Engineering to Tech, would I change anything, and some tips & tricks. You will find everything below!
Disclaimer: I've written this blogpost quite bluntly and it's my personal experience. You may agree or disagree, but again, this is my journey 🙂 Every field is great and has their own pros and cons.
What is STEM?
STEM is a curriculum based on the idea of educating students in four specific disciplines – science, technology, engineering and mathematics – in an interdisciplinary and applied approach. Rather than teach the four disciplines as separate and discrete subjects, STEM integrates them into a cohesive learning paradigm based on real-world applications.
How did I get into STEM?
At first, if anyone reads the definition, STEM sounds really cool and a majority of parents (especially Asians) convince their children to take up a STEM course as it can help one get into some really well-paid professions. It can be a high point of qualification for certain families, so much so that their children might need to take a free az-900 practice test or a similar mock paper(s), before they can get to the real test. However, for me, it was slightly different.
My dad is an Engineer (Electrical Engineer to be specific) and my mom works at a Fortune 500 company (involves a lot of 'business'). Ever since I was a child, I was more inclined towards what dad was doing – even if it was just hammering a nail on the wall or mending some lights. Well, he does do a lot more than that. He's a really clever guy and he even worked for a san diego electrical engineer company at some point in his career too. His job used to really interest me, and that's where my love for engineering came from. I loved to draw and paint too. I wouldn't be an adolescent or teenager who'd sit and watch TV, I would instead pick up scrap materials or plaster of Paris and create sculptures, houses, little figurines, 3D cards, face paint, charcoal paint, do nail art and so much more.
As I grew older, my interest in objects, broken items, and scrap materials started to grow (lol). I also always found myself watching 'How it's made' and to conclude, simply loved science or the art of creation. Along with this, I was the volleyball team captain of my school team, learning Karate (I'm now a black belt) and doing my Trinity Examination in Music.
The biggest decision I had to take was right before I stepped into college. Should I take mechanical or architectural engineering (considering I loved design/modeling as well)? After a lot of research, I figured Mechanical Engineering was the best field for me since it touched all types of engineering + design.
How did I get my engineering job, my salary, & why I started my Masters?
CAREER FAIRS, CAREER FAIRS, CAREER FAIRS. I CAN'T stress this enough. Had I not gone for quarterly or yearly career fairs at university, I don't think I'd get an engineering job as seamlessly as I did. You may not get a permanent job in one go, but you can get an internship atleast.
We had career fairs every few months at university. I ensured my communication, sharing of experience and CV was unique and different from a majority of students in my batch. I printed 10+ CV's and just distributed. Guys, I got FOUR contracts 😊 I still remember, I didn't even feel like writing my last exam on May 4 2015 as I already had 4 (3 permanent jobs, and 1 internship) 😜 The salaries including allowances were – free of cost (since it was an internship), AED4000, AED6000, and AED10,000. My expectation was AED7000 (as I only kept hearing AED4000'ish everywhere), I was SHOOK when I heard the latter. Needless to say, that is what I chose.
It is what it is – at least in the Middle East your first job, especially if it's engineering will be frikn low. Keep applying/negotiating you may most likely get at least AED7000 as a fresher (I'm speaking from experience). If you get a hella low salary, the working conditions may be questionable.
Note: Most of the career fairs in universities are open to other students studying (e.g. PhD or masters) or fresh graduates. So if you hear a university has a fair soon and you're not part of that university, find out if you can go, chances are, you can.
May 10th 2015 – I started working (yes, just not even a weeks break after officially graduating). After a few days when I was speaking about career progression with my boss, he told me in order to progress in my career and officially sign blueprints and designs, I HAD TO have a masters degree. So… I applied to the same university I graduated from, Heriot-Watt University Dubai, as I knew the professors (& LOVED THEM). ~September 13th 2015 I started my MSc in Energy that is within Mechanical Engineering (2 years part-time course). By getting into this field, I widened my horizon and could get into Oil & Gas as well 😉 My Master's thesis was on Modeling Nano-Probe Interaction with a Spherical Probe.
I did not leave my job as I was getting paid well and could fund a bit of my master's tuition fees as well. At the end of the day, it doesn't depend on which country you study from as long as the university is good.
Luckily, today, we are blessed with the number of different universities that we have the option of studying with. They are all vying for our attention because they want to be the place that can make such a huge difference to not only our lives but our future career aspirations too. Now, I have been out of university for quite some time now, but my friend has been telling me about all the ways they are marketing to current and prospective students. For example, SMS marketing (Learn more here) is something that has grown in popularity recently, and many institutes have found that more students are likely to stay in the loop this way, rather than using email. To me, this makes sense, so I wonder if this is something that more universities will implement in the future. It's a great idea, and more people may enjoy their university life better if this is something that happened.
PS: The engineering job was actually one of the Top 20 MEP Engineering Companies in the Middle East (and guess what, I was doing what an architectural AND mechanical engineer does).
The above was just a random throwback of a robot we made 🠤 £
The transition from Engineering to Technology
Engineering got monotonous. 1 year into the profession, I stopped learning. I'd use the same formulae/software's all the time on different blueprints/drawings. But the amount of experience I took from this industry, was insane! Unfortunately, all the manual labor that I/engineers were doing, became automated.
After a year of working as a Mechanical Engineer and a year of completing my MSc, I saw a vacancy at the IBM Studios. After around 7 rounds of interviews, I got the job as a Digital Strategist/Associate Consultant. I could not quit my masters halfway through, so I decided to continue doing it along with my new job at this reputed company. At this point, I was not only working, but I was also doing my masters, and managing my blog (+ HELLO PERSONAL LIFE?) 😠°
Consultancy is great. The best part about being a consultant is, you must always be creative as your role keeps changing with every project. You're always on the move, coming up with strategies, sketching, and so much more. The biggest con is, it's highly stressful. You don't always know what you're getting into, and you have to always sharpen your skills or learn something entirely new when asked to. So far I've been a Marketing Strategist, CX Strategist, Business Analyst, Instructional Designer, Graphic Designer, and Branding & Marketing SME. So, it's fair to say I've covered a lot of ground in my professional life. All of these roles have their similarities and differences. Each one had me constantly on my feet, looking for solutions like sureshot.io/martech-integrations that would be able to help me improve the way I operate. I had the same drive to improve my work for each one.
Would I change anything?
7-8 years ago the fields, at least in this country, were limited (before you ask, I wasn't comfortable leaving Dubai, so my sister did that on my behalf hahaha). I chose Mechanical Engineering cuz of my interest in the field, but if I could turn back time, I would choose Computer Science (with Design). I wish I could learn to code, be an expert in using Design Softwares, and learn about UX/UI. It's not like I'm not learning to do so now, but I know if I did it in University, I'd have been an expert.
I wouldn't take back what I've learned in Engineering, as it helps me think from a technical front, and teaches me the science behind multiple things (that's another topic on its own). Fast forward to today, I have a technical background, I am in tech, and the media industry. Although I have a few regrets, I'm proud of where I've come. If you want to read my actual journey from engineering to (all the way to time management and) media, click here.
Tips & Tricks
There are plenty, but below are what worked for me, if you have any more, feel free to comment below!
Stop creating traditional white CV's with black typography. Search for 'Modern Graphical CV's' on Google Images, take inspiration and create your own. After you're done, export it as a PDF, not JPEG/PNG, because keywords can't be identified on flattened images. PS: Please try creating your own instead of copying, that's a black mark on you if they ever find out.
My idea of communicating with the Interviewer is not the traditional Hi Ma'am, Hi Sir. In STEM especially I've noticed you will see people in casuals more vs suits. That translates to even speaking freely! The more reserved or 'professional' you talk, the more you'll be deemed as fake (or a person who doesn't know how to carry out a conversation), and that is not what this industry wants really. Be professional for sure, but with a hint of casual. If you're extroverted, show that, if you're introverted, just try making conversation. If they ask you a specific question, don't just respond to it, speaking about something more you know about the company, you know? It's like if someone says they like your hair, don't just say thank you, probably say what you do on top, to condition it? It's based on your discretion and the situation.
Market yourself. Like CRAZY. I used to shy away from that for the longest time, I used to feel they'd deem me as 'pompous'. But let me tell you, you're new, they don't know you if you don't show your worth, no one will. Market yourself enough so eventually, people speak about you.
GO. FOR. CAREER. FAIRS. There are also several engaging events that happen in town, check them out on Facebook, and just meet people.
Instead of applying for LinkedIn Jobs, try messaging the seniors directly on LinkedIn working at that specific organization. Instead of speaking about how good you are at something, always try to back it up with proof. That being said, whenever you do any work, try to/ensure it goes on the web, as this way you will have everything backing up what you have done thus far.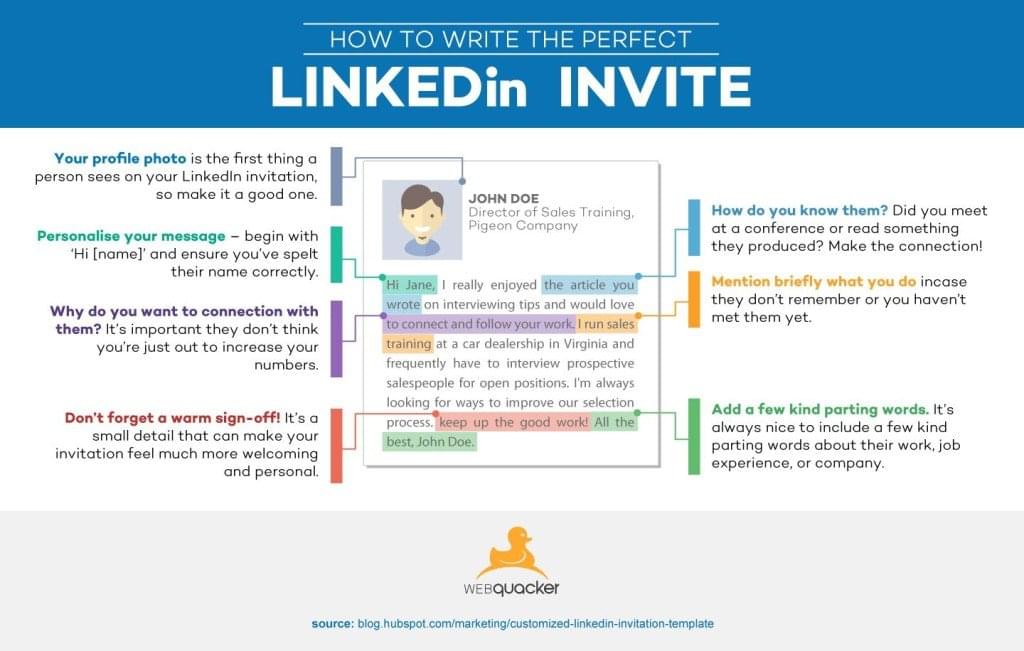 PS: Let recruiters on LinkedIn know you're open.
Do not lie in your CV. Yes, many used to do that, but now, there are agencies hired just to do a background check on you. You may be the best at what you do, but if you lie to get your way through, you will be worse off. People talk. Yes, those agencies actually check.
We live in a fast-paced world where everything is digitalized, that includes courses. To prove you have a skill (that's not in your degree) you should either publicize it in the form of a blog or get a diploma/certificate. People never knew I was good in marketing, photography, or even public speaking, but I felt my blog proved it. Get it? Check out www.coursera.org or any other similar website to do free courses instead of paying $1000's for a degree all the time. After you're done, put it in your CV, and trust me you'll get so many calls!
Soft Skills > Hard Skills. If you have great soft skills which interviewers can pick ASAP with the way you speak, you can most likely get the job (ofc, you need to have the skill you're applying for too). But if you're a prick and super smart, they will not take you. It's easier to work as a team with the former vs the latter. Having a person willing to learn is easier to train than a person whose nose is up in the air.
When recruiters or head hunters look for people with specific skillset they search for keywords. No one reads all the CV's or looks through all LinkedIn profiles anymore. Searches are now based on 'keywords' pertaining to that job role (that's why I said above your CV should be in PDF or .doc, but if it's a designed CV, of course PDF). So… I was an engineer looking to apply for consultancy. I was in an engineering consultancy firm though, so 'consultancy' and engaging with clients could be keywords you could use, get it? If I am applying for a marketing role, although my degree is engineering, I would focus on the number of brands I have marketed on my page.
Always keep in touch with your clients. If something goes wrong in your current company, at least your clients know your caliber. Majority of the times several firms make their employees redundant. Where will you fall? To the people who know you, and even better, the people who have worked with you.
The biggest mistake I've seen many people do… When you're applying for a digital job, at least seem like you're digital. Having an iPad or a tab vs a book or paper changes the entire game! It completely changes the mentality of the interviewer on how you perform/work. Ensure you have your portfolio, CV, or anything else they need IN that digital book 😉 if you want to take notes, just go to the note pad! Easy. If they need your portfolio, and both of you have Apple devices, just AirDrop. Sometimes pretentious things work :-p
Research future trends, and speak about that on your LinkedIn or social media. It is so powerful! We should be grateful to have mechanisms to market ourselves freely (without the need of a billboard), so why aren't we using it? Create articles on LinkedIn, make a WordPress website, create an Instagram account, the sky is the limit. When you do everything you can in your will, trust me, people will come to you! Cuz these days,

if you don't exist online, do you exist at all?

One more thing – within tech or engineering there are 100's of other fields. If you learn something out of the blue that's not known or practiced in the country you reside in, it's useless. If you do so, you can't whine about not getting a job. You have 2 options, either bring that field to the country you're in (which will involve a lotta $$$) or move to the country that practices it. It is what it is.
Work smart, not hard
---
I wish you guys the BEST, always. The hustle is real, but you can do this :-). Any other questions? Let me know in the comments below.