How to Become A Savvy Traveler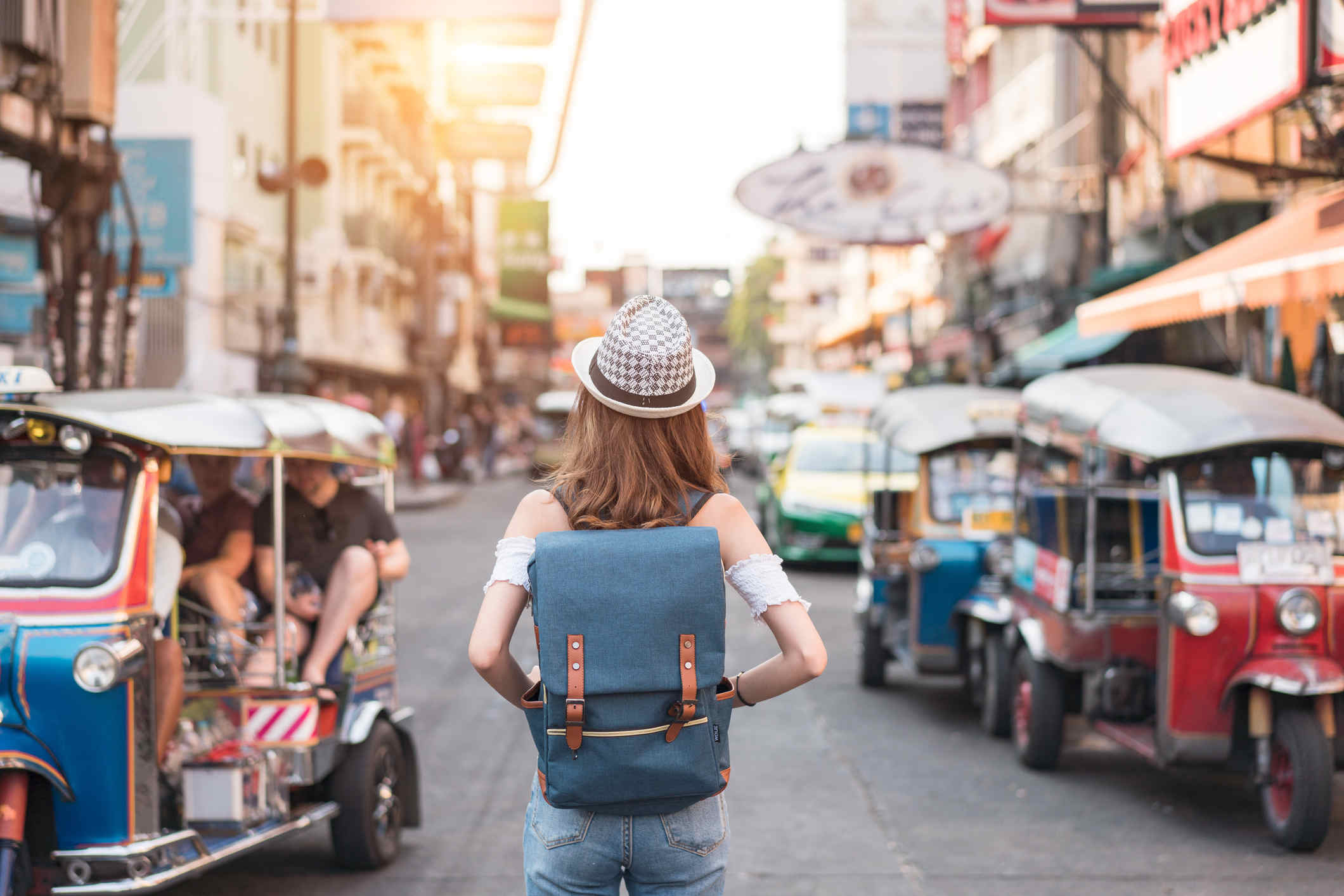 Do you class yourself as a savvy traveler? What exactly does the phrase 'savvy traveler' mean and how do you become one?
A savvy traveller by definition is a person who is well versed and knowledgeable in travels and destinations to be able to travel appropriately to maximise their travels and enhance their experiences.
But if you are new to travelling or you want to know how to best approach upcoming holidays or vacations, then getting some inside knowledge on tips and tricks to keep in mind for your next adventure can help you to get a foot up and be a cheat sheet to travelling savvier and learning something new.
1. Local is Best
When travelling abroad to maximise your experiences you want to make sure you are living as the locals do to get a truly authentic experience. For longer trips, you can look at long term rentals such as Airbnb, holiday rental homes or look into a sales launch hdb in your chosen destination.
Visit a local tourist office if you want to head to the more tourist-centric areas but don't be afraid to wander around the area and get a little bit lost. This is the best way to see new places and have new experiences. Use local transport options such as a taxi or bus to get you to different places. Frequent local markets or eateries to really get a feel for the more authentic side of the country and immerse yourself in the local area you're visiting.
2. Travel Light
If you are traveling for longer periods it is worth investing in a smaller suitcase or backpack. This will force you to carry fewer things with you and stop you from accumulating more stuff on your travels. Not only is it easier to get around with less luggage, but it is also cheaper to travel this way too.
Remember, you don't need a new item of clothing for every single day. Not only is it unfeasible for long trips but it also means you are carrying around items you don't even need. It's ok to wear outfits like jeans or cardigans more than once but you must ensure that the clothing is of the highest quality available. If you're going somewhere cold, cardigans and sweaters (search for brands like Nicholas K) are a must-have. Things such as toiletries can be bought at your destination as you need them.
3. Security
Tourists can be a target for more unscrupulous persons and as such, tourists often experience higher levels of theft as opposed to locals- this is due to them being easy to spot and easy to scam or rob. Part of the battle is making sure you are aware of your surroundings and your person at all times wherever you are.
Carry as little as possible with you and try to keep cash and cards separate so you don't lose all your income streams at once. Consider keeping them enclosed on your body for extra protection. Small padlocks on bags or carry cases can make it harder for thieves to target you. Avoid waist belts for carrying cash and valuable items as this is a high indicator you are a visiting tourist.
Make copies of all your important documentation in case of theft or loss. Doing so will make it easier to replace them and contact the relevant companies should you need to. Back this up with photographs on your phone too so you have a digital and physical copy of all your travel documents, insurance details, and of course your passport.
4. Private Transport
Public transport is great for short distances and saving the environment, but long journeys on a plane, train or bus are tedious at best, a nightmare at worst. If you're planning on travelling a long way, consider a private jet instead. Private jets are surprisingly economical and can get you from A to Z much faster than passenger planes. They're especially useful for business trips, so if you're going away on business anytime soon, check out these global business jets at ecf or somewhere similar.

5. Travel Insurance
While many people will find they don't need to claim insurance policies taken out for their travels, there is always a good reason to have the correct type of travel insurance for your trip. You can never fully guess what exactly will happen or what you will experience and there are few things worse than being stranded in a foreign country unable to leave or receive treatment because you cannot afford it. There are many different add-ons to travel insurance including ensuring your personal possessions when out and about, missed flight cover, delay payouts, and more. Carefully choose the level of cover you are happy with but never travel without appropriate insurance.
6. Learn Some Local Phrases
Many people travel perfectly fine speaking only in their native tongue. However, if you are planning on spending more than a couple of weeks at your destination, learning some local phrases and words will serve you well and help you to communicate easier and get what you need. Popular phrases include asking for directions, the correct transport to a specific area or attraction or where is best to eat or drink locally.
7. Sunscreen
Exposing yourself to different temperatures can be bad for your skin. Especially if you are coming from an area that doesn't have high temperatures daily. Wear sunscreen every single day. Make it part of your daily routine as you would with brushing your teeth. Protecting your skin is vital to help you to avoid excess sun damage and wearing the right level of sunscreen will help you to protect your skin and limit damage from the sun. Carry it around with you to reapply throughout the day and avoid sunburn as much as possible.
8. Expect the Unexpected
Very rarely will things run amok during your travels, but planning for the worst will help you avoid unwanted stress and trouble. Even the best-laid plans can be usurped at the last minute, so if you prepare for the worst outcome from the off, then you can only be pleasantly surprised as opposed to upset and having your trip ruined.
For example, while you are enjoying your road trip, and suddenly get charged for DUI or any similar offenses. It's best that you know an attorney (like the ones from Salwin Law Group) who can provide timely assistance and help save the rest of your trip.
To some extent lowering your expectations will help you to enjoy your holiday more and get the most from your trip.
9. Travel Alone
If you really want to do things your way, then consider taking a trip alone or even spending part of your holiday alone. Explore on your own terms, doing what you want to do and when you want to do it. Traveling this way will help you to find out more about who you are and what you're really capable of. There's a reason people travel to find themselves and there is simply no better way of doing it than against a backdrop of some of the most stunning scenery in the world.