12 delicious waffles in UAE you need to try right now!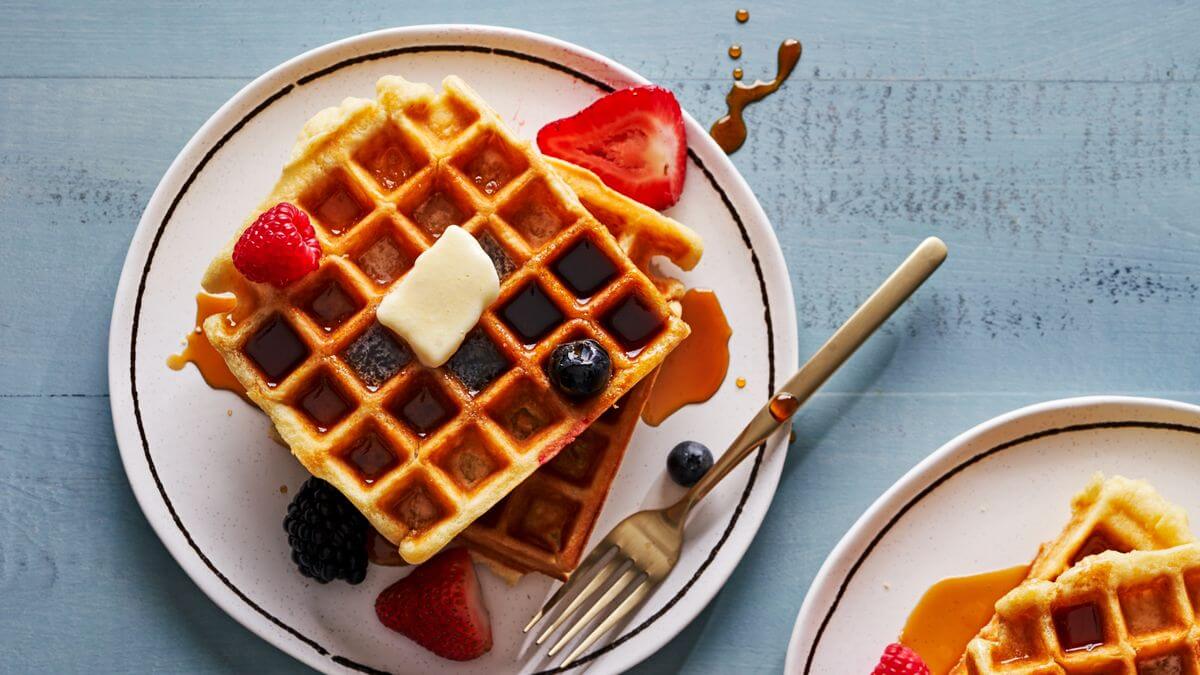 I can't help but feel waffley happy when it's waffle day! ? This versatile dish has captured hearts, being equally loved whether you prefer savoury or sweet. And luckily for us, a ton of restaurants in Dubai have come up with absolutely mouthwatering versions of it! ?
Hedel Frank from Bring the food out is one of the few food bloggers who's consistently eating but never puts on weight! ? She has a major sweet tooth, thus, needless to say, a huge fan of desserts. BTFO is about all things food and it's been running for 3 years now. Hedel loves all types of food, mainly food that has a story to tell. ☺️ The creativity within each dish intrigues her and so does every trend that runs in the food industry (considering the trends in the Middle East changes every other day). ?
Please note, the below is not in ranking order.
If I remember correctly, Via Veneto was possibly amongst the first places I tried a savoury waffle simply because I couldn't completely grasp the concept of waffles with meat. ? Via Veneto, you guys did good – don't know how you do this but with duck confit, fried egg, beef bacon and caramelized apple-mustard syrup, your savoury waffles are lit! ?
Amongst my fav places for breakfast, Izu Bakery's simple and straightforward waffles work quite the magic! ✨ Maple syrup or chocolate sauce, you choose.
3. Benediction at Roux
I can't decide if this is an Eggs Benedict or falls under savoury waffles, but either way, it tastes bloody damn good. And with Grapefruit on the side?! Well played, guys! ?
4. Buttermilk Waffles at Sarabeth's
Sarabeth's is one of the best breakfast places in Dubai – I mean, just look at their waffles! ?
5. Chocolate Nutella Waffles at Chateau Blanc
Who doesn't love some candy atop their chocolate Nutella waffles? ?
You never know when the waffle cravings can kick in. Thankfully Mousse Au Chocolat does an all-day breakfast and their waffles are sure to be up your alley. ?
7. Wonderful world of waffles [AED 50] at Frostbite, Abu Dhabi
Your choice of ice cream stacked in between and on top of waffles – slightly cheeky for breakfast, but hey, we won't tell if you don't. ??
At.mosphere's waffles with chocolate Chibouste is so soft that it melts right through. ?
9. Bubble Waffles at The Fork Cafe, Sharjah
Like regular waffles weren't enough, now we have these going around, creating a ruckus. ?
These are like shawarma-takeaways, only so much better! Dress up your fresh and hot waffles just the way you want! ?
Here are two more recommendations from me:
Would you just look at all that chocolate?! Def one of the most sinfully delicious waffles in Dubai! ?
God bless Clinton Street Baking Company for bringing us the best of both worlds in the form of the ultimate comfort food! ??
---
Which is your top waffle place? Will you be trying any of the above-mentioned ones? Tell us! ?