Heartwarming Internet Stories ♡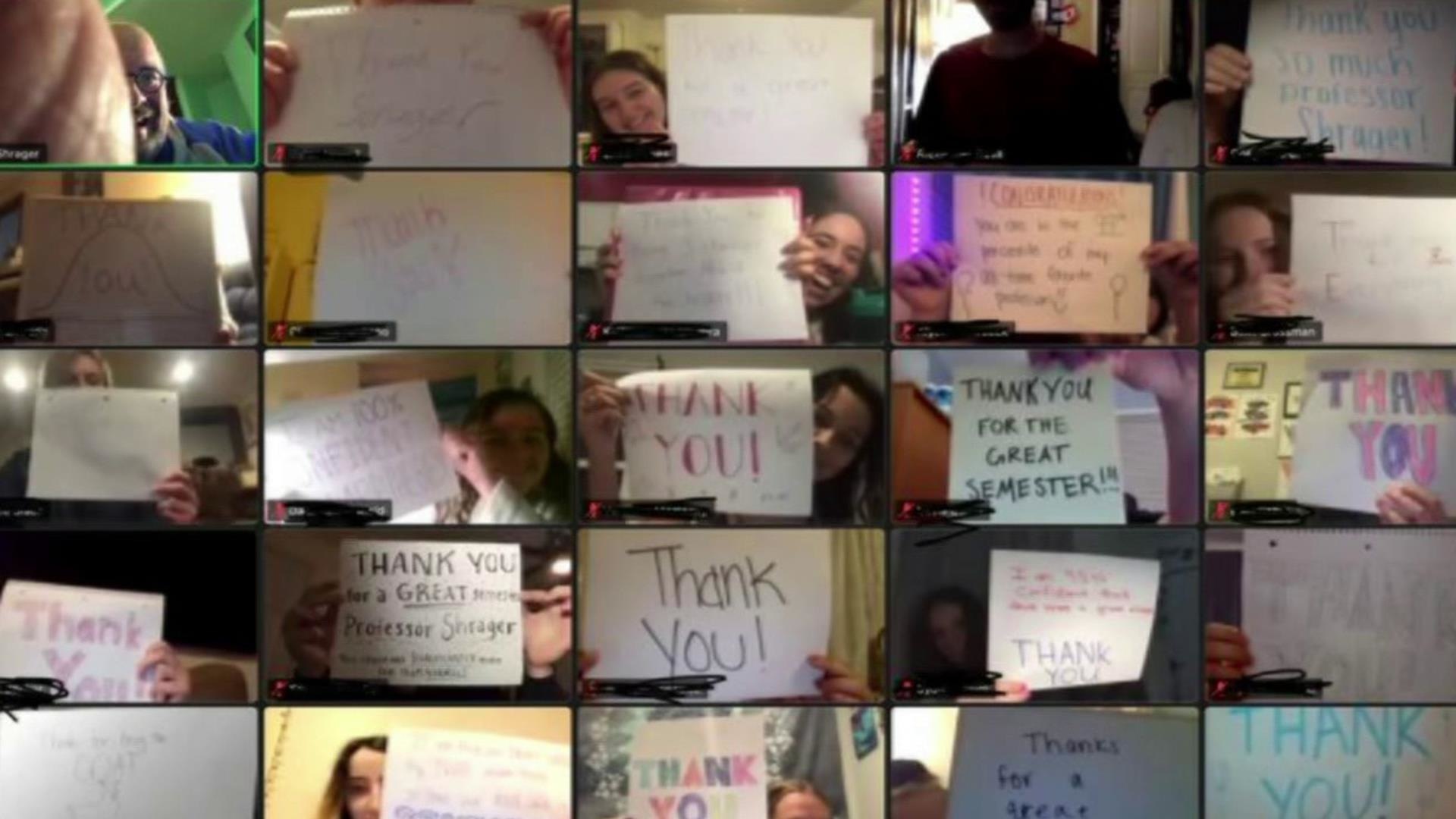 With the pandemic looming over us, it's easy to feel like impending doom awaits us and our world is devoid of anything remotely happy. However, even in the depths of despair, kindness and love will always shine through- like a light at the end of a tunnel.
Here are 5 heartwarming stories that will make you feel a lot better about our world today. ?
Vijay Valecha and Radhika Doshi met when they were in school and inevitably over the years fell head over heels for each other. ?‍❤️‍? As an ode to the first time they met, the love birds returned to their alma mater- The Indian High School and Vijay surprised her with stunning decorations all on the school grounds and popped the question- to which Radhika said Yes! Following COVID-19 protocols, they had their sweet moment surrounded by their close friends and family. ?
Thanksgiving is all about being around those you love and realizing the value they hold in your lives. But what if you accidentally call a stranger over? This is exactly what happened when Wanda Dench accidentally texted Jamal Hinton, causing a hilarious exchange that resulted in him being invited for Thanksgiving- because grandmas feed everyone. ?❤️ This wholesome exchange has over time become tradition, with Jamal always going over for Thanksgiving each year without fail. This year was tough for everyone including Wanda since her husband Lonnie passed away due to COVID-19 complications, but the tradition was still continued as a celebration of his life and to be grateful for all they still had. An accidental encounter turned two strangers into family, sticking with each other even through hard times. ?
When most of us log in to our online classes, we make sure our mics and video feed are both turned off. We don't really consider how the teacher may feel teaching concepts to a bunch of black squares. ? Adam Shrager was no exception to this and when he logged in to teach his statistics class he saw not even one of his students had turned their videos on. Disheartened, he continued to teach when suddenly all the cameras turned on with the students holding up signs expressing their gratitude to him. The surprise pushed him to tears and made for an extremely wholesome moment. ?❤️
Anti-Fascist Paint- This is what the Italian graffiti artist CIBO calls his work. He noticed that the walls around him happened to be graffitied with hate symbols, making the unneeded hate a part of the beautiful landscape of Italy. After the death of his friend due to such hate, he made it his goal to turn the hate into something everyone loves- food. Bringing joy to the streets of Italy, CIBO won't stop his efforts to squash down hate with the love of food and art. ?
5. Food for brothers
British-based Sikh organizations have taken the initiative to prepare and hand out cooked meals to around 2,900 trucks that were stranded in Kent after the UK closed its borders for 48 hours due to the new strain. 'Operation Stack' is the name of this food drive and was a joint initiative between various organizations like Langar Aid and Khalsa Aid with the local police. They do say that food is the way to a person's heart and it definitely has proven itself to be true in this case. ? ?
When the pandemic began, we weren't as aware of what it was and how it would completely change our lives forever. Our mindsets changed for the worse, with panic and stress growing tenfold and the end of this mess not even close to happening. ? Sometimes we just need a pick-me-up, a few moments where human love and affection triumph over difficulty. These instances are all but a few of the marvels of the kindness of mankind, so never lose hope and always be optimistic for the future that's in store for us. ?‍♀️?
---
Written and Researched by Nikita Jacob