How to start a travel blog?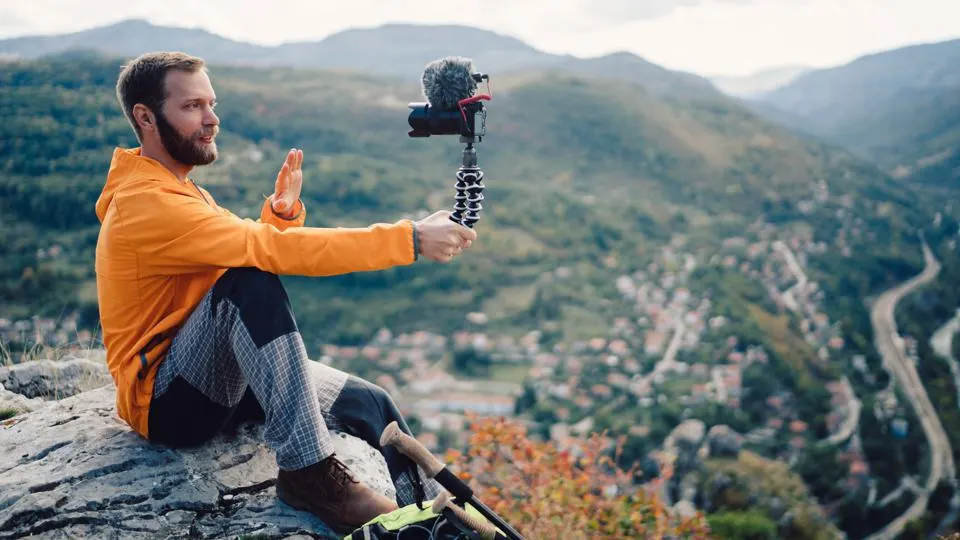 You love traveling and want to make money out of it. There are many different ways of making money from your travel experience.
For starters, you can create a blog and start posting about your travels and the different things people will discover when they choose your itinerary. In addition to this, in your blog, you can share your experience of what happened on your journey, what to take care of while traveling to that region, where to stay, what to eat, etc.
But starting a blog, as easy as it may seem on the surface, requires a lot of hard work and research from your end. So in this article, we are going to show you different methods and tips to starting a travel blog and how to increase the traffic to your blog.
How To Create An Amazing Travel Blog
We know you have tons of travel stories to pour out in your travel blog. All the ideas you have in mind need to be executed appropriately so that viewers visiting your blog can easily navigate your website and reach the information they need. Here are some creative hacks that you can follow in your travel blog to make it more attractive to the viewers.
1. Have A Catchy Name
The first thing that visitors to your blog are going to interact with is your domain name. Keep this in mind- your domain name should not be too complicated or complex to remember. So, it needs to capture the imagination and the interest of the users. This is so that people can easily remember your blog's name, and it reduces the chances of typos when they try to write it on the search bar. It is also important to note that while choosing a domain name can be exciting, paying for one can pose its own hurdles. To get an idea of what we're talking about, perhaps you should check out the most expensive domain name sold so far!
2. Choose The Right Theme
You are running a travel blog, so when a user opens up the website, your website's theme must be able to share the same message. The color of your theme needs to be light, playful, and fun in keeping with the blog's purpose.
3. Have Different Sections
When you are creating a travel blog, make sure you have different sections for different types of information that you will be provided in your blog. For example, if you are creating an informative video such as an itinerary using an online video maker, make sure to place it in the itinerary section and not in the travel vlog videos.
4. 70:30 Ratio
When creating a travel account, remember to have 30% of images and videos in a single blog and 70% or less text on your blog page. The text should be related to the videos and the photos. Most people might not be interested in all the text that you have written. So, you should create images, infographics, and videos to give them a better experience on visiting your blog.
5. Consistency
This is one of the essential tips that every travel blog owner needs to remember. To remain relevant and appear at the top of the search results, you need to be consistent in your content; in the first month, you are surely not going to receive tons of traffic, but that's when you don't have to think about the outcomes of your hard work. Creating a blog, website, social media page, and even your YouTube channel requires you to have patience and put in a lot of hard work without thinking about the revenue initially. If you keep up the consistency of your blog updates, soon, the Google algorithm will start ranking your pages on the top of its SERP. Thus, traffic will come automatically to your website.
Top 5 Travel Blog Tips For Content Creation
If this is the first time you are writing something on the internet, here are some tips you can follow to create better content for your viewers.
1. Make Videos
When it comes to content consumption, videos on the internet hold the top spot. Videos are more engaging as a whole, and all in all, they are fun to watch. There are so many platforms dedicated exclusively to videos; for example, you can buy and sell videos on newsflare about almost anything under the sun! People from all over the world connect on these communities through different genres of content. Videos are an excellent way to show your travel journey to the world. So when creating a blog, you should also create a YouTube channel to attract traffic and viewers from the second biggest search engine on the internet. You can easily create videos using the videos you have captured on your travels or even make a video by adding images with transitions using an online video maker.
2. Be Unique
For some people who want to earn money from their blog, the quick way is to always copy the style of other bloggers in the same niche. But this strategy of creating content will not last for long, and soon the traffic on your website will diminish. So when you are starting your blog, believe in yourself and write what you feel needs to be known to people. Learn how you can tell your story more attractively so that people will love to read but, in the end, never copy the content strategy of other blogs.
When you are writing about your story, you are writing down the emotions you felt during the time of your travel. If you are honest and clear in the description, people will relate to what you felt, and indeed they will feel all the emotions you are trying to convey in your blog.
3. Map Out The Journey
Creating a blog and buying a hosting service is easy for sure, but when you start writing your thoughts on the internet, you need to chalk out your journey. You need to ensure that you have details sorted such as which hostel in Jerusalem or museums in Amsterdam you stay in and visit. This will help your readers to have a better understanding of your trips which might make them more likely to revisit your blog. You will see that a lot of travel bloggers are mimicking each other but still, there is plenty of opportunity and viewers for the unique content. It helps to know from the very start where you want to see your blog and what its objectives are. Make a goal when starting a blog and stick to it in the set timeframe.
---
The above tips and tricks that we have described above will help you on the journey of becoming a successful travel blogger. Keep these tips in mind when writing a blog, and you are sure to see success with your blog.