5 Reasons Why You Should Choose a Camcorder for Travel Videos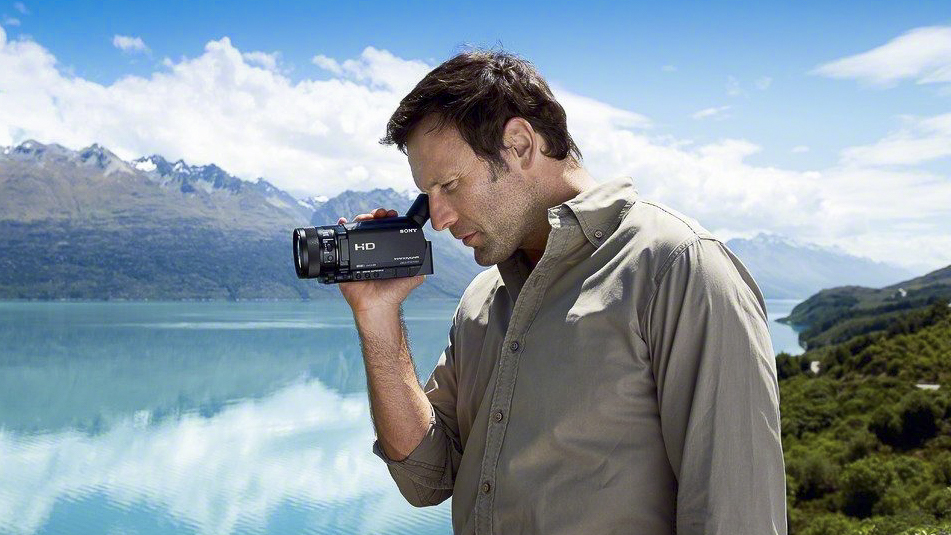 You can record your travel videos directly with a smartphone, but a camcorder will be your best bet. Also, you need other accessories to capture a travel video if you want it to be a professional travel video.
As you know that while capturing videos on the go, your videos can be shaky if you shoot with your smartphone. On the other hand, capturing videos with a professional camcorder can do the job smartly and efficiently. You will get HD video footages as well.
There are different types of camcorders as well out there in the market. Make sure which type is perfect for your need and then go for the final decision. If you want to record sports, then you have to go for sports camcorder. It will deliver you the best possible output of your record. Conversely, if you want to shoot travel videos or if you are a vlogger, you must need a camcorder that is suitable for your purpose. Being a vlogger would require you to travel to different destinations within the country as well as overseas, so you must also ensure – you have a bag that can carry your camcorder along with your passport, visa, IDs, etc. without compromising on the style. In case you do not have that, you can invest in one right away (click here to see some options) as it would be your only irreplaceable travel companion. Apparently, most vloggers tend to prefer leather sling bags for men due to the appealing and unisex look it offers.
Anyway, in this short article, I am going to tell you 5 reasons why you should choose a camcorder for your travel videos instead of others like smartphone or DSLR. From my experience, I have seen that only a camcorder can capture the best travel videos.
Flexibility in zooming
Suppose that you are in a heavy crowd and have started capturing videos. In the meantime, you need to zoom. It can be difficult for you due to the heavy crowd if you are shooting with your DSLR or smartphone though some smartphones have a wide range of zooming. But if you capture your travel videos with your camcorder, due to its optical zooming system, it becomes easier to zoom even if you are in the heavy traffic. So, it is easily understood that only huge zooming system is not enough to record videos on the go.
Camcorders are price-friendly
When we go to purchase anything for our need, price is an issue we have to consider. It is somehow challenging to spend hard-earned money from our pocket. Similarly, camcorders are relatively cheaper than other options of capturing videos, including smartphones and DSLR. But it does the same thing or more than you expect.
So, if you can buy a camcorder which can meet up your need completely, why do you purchase a costly one? Otherwise, it does not mean that only a high-priced smartphone or DSLR can shoot excellent videos. You need experience as well to capture impressive videos. You need a tripod and other necessary accessories to record a scene completely.
Control manually
Manual control of a camcorder gives you more flexibilities than other devices. Due to its manual control system, having advance stabilization technology, you can shoot awesome videos with ease. If there is no manual control, your captured videos may be shaky and less quality too.
An auto digital system, sometimes, does worse than better. In this case, manual control can save you from this interruption while shooting videos.
Good quality built-in microphone
Having good quality built-in microphone, camcorders can record videos with clear voice record. As you know, voice is considered the life of a video. Also, camcorders allow you to capture videos what is within your video frames. Though the modern world's ultra-modern camera can shoot videos in 4k and it is growing fast. But, the pixels of your camera is not everything you need. If you aim to capture videos of sports, concert or even of your little one, camcorders should be your best choice.
Freedom of storage
As I have already mentioned above that pixels are not everything you should look for when you want to purchase a camera. Along with that, you have to have the option to use storage as you need. You may have an iPhone XS Max that can shoot 4k videos. Do you know only one 4k video clip can take up to 400MB on your device?
On the contrary, you can capture videos with your camcorder having the flexibility to buy and change the memory card as many as you need to complete your video-shooting.
Final Verdict
Days of camcorders are not finished yet. Instead, it can help you with capturing your travel videos with ease. Optical zoom and freedom of storage have made it different from the crowd. So, camcorders are good options to take videos as you need, whether it is your travel video, kid's video or sports. To know more about camcorders hugely, you can also visit techwhippet.com because they have discussed all camcorders for their readers.