Where can I find a virtual office in Dubai?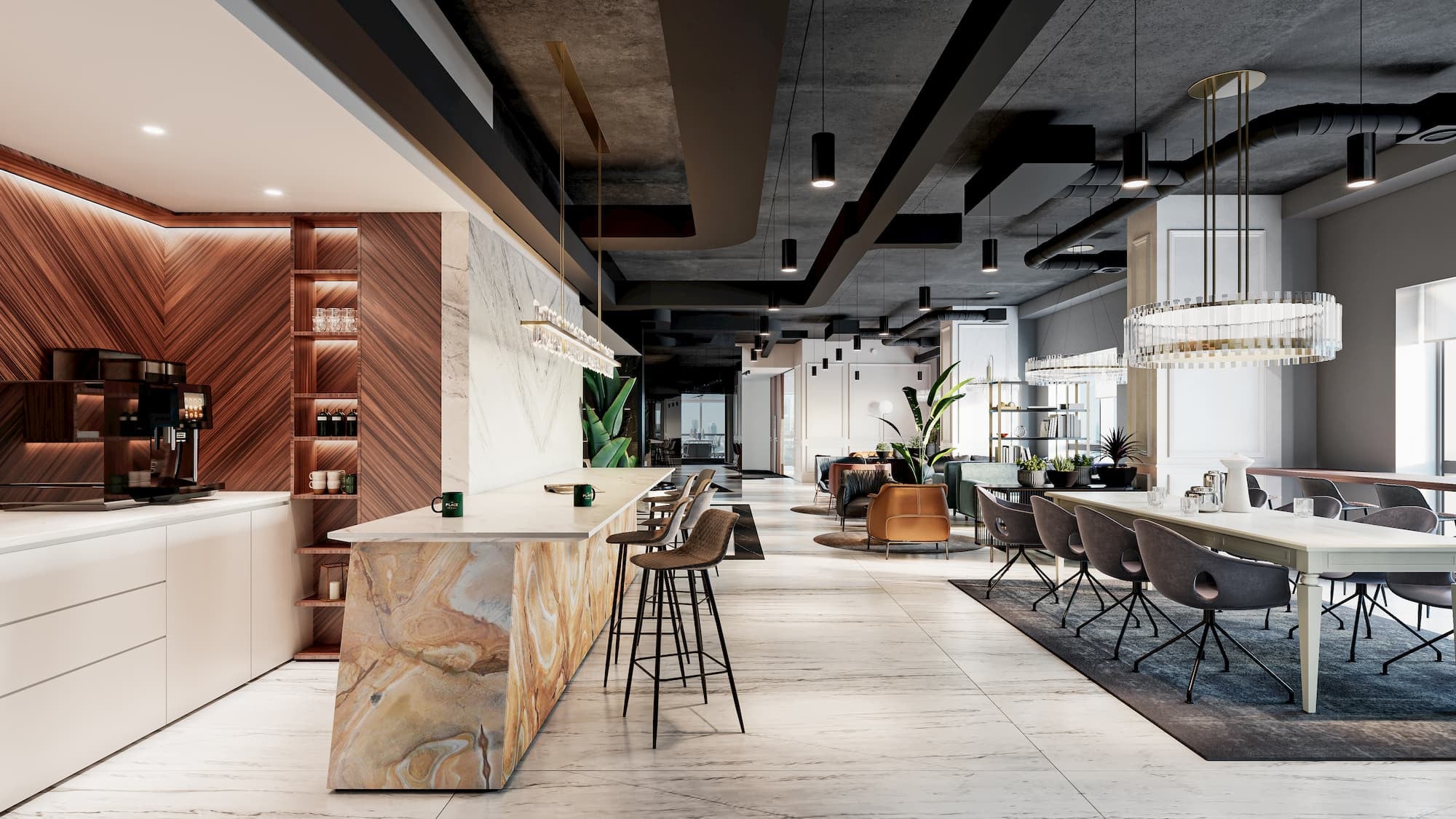 When renting a virtual office, you should pay attention not only to its price but to other parameters too. If you are looking for an excellent office in Dubai, you should contact ThePlace managers.
When renting a virtual office, you should pay primary attention to the organization that offers it to you. This type of rental suggests that you will be paying for the physical address and the services that accompany it but not the actual premise. A virtual office includes reception services: experienced professionals will receive your landline calls and parcels. When signing a lease contract of this type for the first time, many newbies are not sure of how to assess the quality of the deal. In this article, you will find valuable advice on how to choose a worthy virtual office.
8 Essential Parameters to Pay Attention to

The first parameter that you will pay attention to is the price. If compared to conventional offices, virtual ones are much more affordable. However, they are not identical to each other. They differ according to the following criteria:
The duration of the contract. One of the key advantages of virtual offices is flexibility. Normally, you should be able to start using the address that you rent the next day after signing the contract. When you decide to move out, you should be able to do so promptly and without a penalty for the premature termination of the contract.

Terms of the contract. Which payment options can you use to transfer funds to the landlord? How large will be the penalty if you are late with your payment for 1 day? Are all the services included in the price or maybe you might need to pay extra for some of them?

List of accessible services. All virtual offices will offer you an address, a landline phone number and the service of receiving your parcels. Some might also feature a meeting room that you can book in advance for offline gatherings. Others might invent special perks and privileges for clients that will serve as a unique competitive edge for their offer.

The professionalism of the staff. To assess how polite and diligent the receptionists are you might try to call them before signing a contract. Avoid telling them that you are thinking of renting an office and pretend to be a client who is looking for a particular person, service or organization. Are the receptionists polite? Is their attitude positive enough?

The quality of the meeting room. Do not trust the beautiful pictures — visit the room in person. Make sure that it looks modern and has all the necessary amenities. If you rarely see your colleagues, partners, contractors and clients face to face, this room will be your chance to produce a favorable impression on them.

The address. Those people who never visit your office will still be impressed by its prestigious address. The very fact that you rent a premise in a high-profile neighborhood will let people know that you treat your business seriously.

The businesses that you will be sharing the address with. Ideally, you should not share a virtual office with a brand whose mission, philosophy and business principles contradict yours.

Testimonials. Check people's reviews about the address that you are planning to rent and the company that offers you the lease contract. Mind that not all testimonials are impartial — yet they can serve as an additional indicator of the quality of your future office.
When looking for an optimal virtual office in Dubai, feel free to contact ThePlace. This company has an impeccable reputation and clients' reviews about it are overwhelmingly positive. ThePlace can offer you all types of premises: an event space, a coworking space, a private office and so on. You might be interested in these types of rentals if a virtual office does not suit you anymore. For instance, you might need to frequently meet your staffers or clients face to face to discuss confidential matters. Otherwise, your team members might lack motivation or comfortable conditions to work productively from home. In this case, you should resort to a conventional physical rental.
The Benefits of Renting an Office in Dubai with ThePlace

This company is ready to collaborate with businesses of any scale and sphere of activity. Its specialists know the vibrant city of Dubai inside out, possess impressive experience in their field and rely on a vast network of contacts. If you are not sure of which type of rental will suit you best, ThePlace experts will share valuable recommendations with you.
They will offer you a contract with lucrative conditions and a reasonable price. Your office will have all the necessary amenities and the quality of the services that are included in the package will be top-notch. You can fully trust the professionalism of ThePlace team: entrepreneurs who have already used the assistance of this company gladly recommend it to their acquaintances.
Get in touch with ThePlace managers right now to discuss your demands and budget. They will eagerly answer your questions and find an excellent office for you. Thanks to a top-notch rented premise, you will be able to boost your brand awareness, expand your customer base and increase your sales. Your revenue will grow and your staffers will report greater job satisfaction.