Make money by filling surveys – here are 8 websites!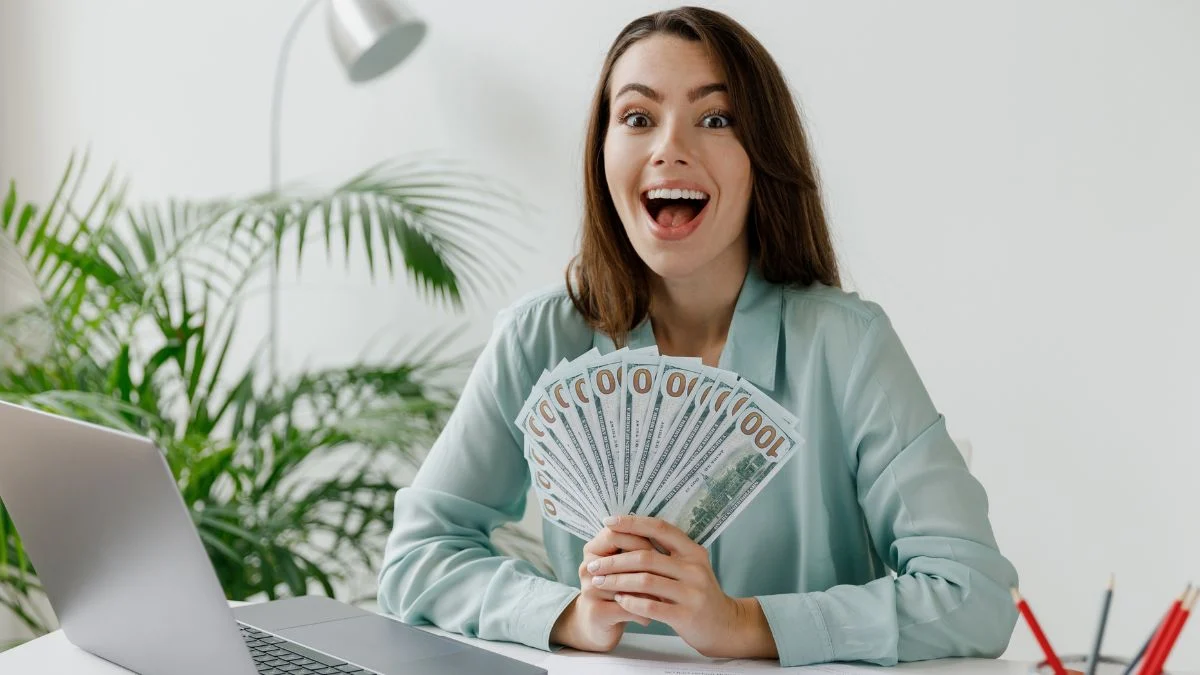 Here's a life lesson, kids- What you make of yourself and for yourself depends on where you invest your time. Would you rather find out what kind of dessert you are, or bring in a few extra bucks by completing some easy surveys? ÄŸŸ' ¸
With the current state of affairs, most of us spend a huge chunk of the day indoors doing nothing but endless scrolling on the internet (you know you do). But did you know you can be productive EVEN while lazing around?
To kill your spare time along with being productive, you could try various activities like listening to music, meditating, and playing some games on an online casino. While others might make your mind refreshed, an online casino can make you win real money. You may also get a bonus for your first deposit (check out the New $5 bonus from All Slots casino). Some people tend to play these games, while some also love scrolling through the feeds on Instagram-both of them can be productive. It's true.
Well! Not to mention that professional players who are likely to be constantly making money will benefit more from playing casino games. They may be fully aware of the techniques they can use to manipulate the game, such as cheat codes. Whatever the situation, the point worth noting is legit cash games allow them to make money while at home. However, earning extra money is not limited to just playing online games; you can also visit the listed survey websites to do so.
Here is the list:
This popular website not only provides you a platform to share your opinions but also rewards you for it! Answer surveys about different products, services, and issues and earn points that you can, later on, redeem for cash and vouchers!
Rewards: PayPal payment, Amazon and high-street vouchers
Average amount per survey: $0.3 – $0.6
Minimum to cash out: $10 (30,000 points)
Swagbucks.com is one of the web's most popular rewards programs. Earn points every time you watch videos, search the web, answer surveys, shop at specific retailers, and find great deals. Redeem these points in exchange for gift cards from retailers like Amazon and Walmart, or get cashback from Paypal. It doesn't get easier than this! ÄŸŸ ¤ ©
Rewards: PayPal payment, vouchers, prize draws
Average amount per survey: $0.40 – $2
Minimum to cash out: $3 for gift cards, $25 for PayPal payments
Like most websites, Survey Junkie gives you points for answering surveys and completing specific actions- like watching a video. It asks you a few general questions based on yourself, such as your age, profession, and income. Based on your answers, it sets you up with surveys that are relevant to your demographic. Though the website isn't known to offer too many surveys, it's legit and they pay up the users as promised!
Rewards: PayPal payments, eGift cards
Average amount per survey: $1 – $3
Minimum to cash out: $10 (1000 points)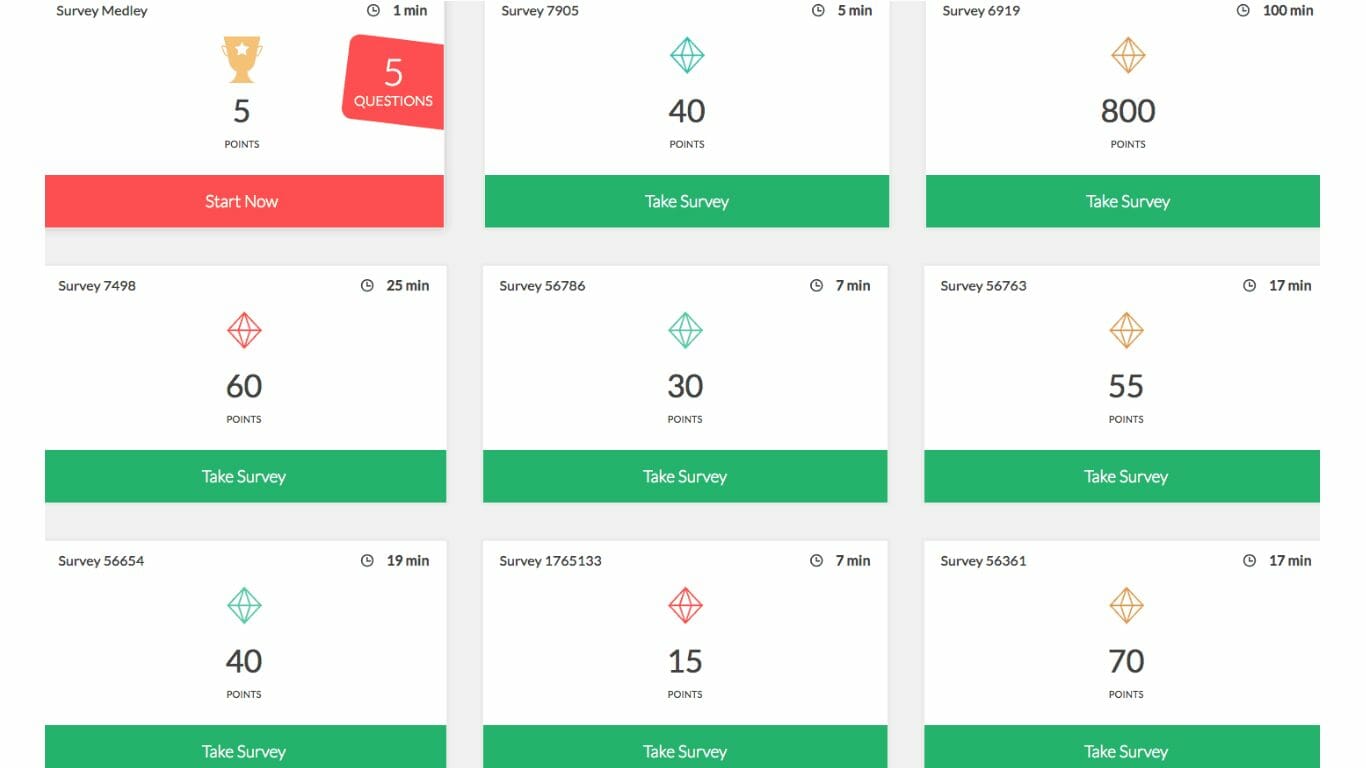 This is another website that provides feedback to some major brands regarding popular consumer opinions. Answer these short surveys to gather up points in no time. One con of this website, however, is the large amount of £40 that you have to gather up before you can redeem your rewards! ÄŸŸ˜ ¥
Rewards: Cash, PayPal payments
Average amount per survey: 5p – 20p
Minimum to cash out: £40
Triaba is another legit platform that allows you to earn cash for answering surveys, taking polls, watching videos, and many other online activities. Gather up points to redeem them later for PayPal payments or merchandise of your choice! ÄŸŸƒ"â™€ï ¸
Rewards: PayPal, GCodes (a virtual gift code to redeem rewards including merchandise, gift cards, magazines, books, mobile top-up, travel, etc.)
Average amount per survey: $0.25 – $4.50
Minimum to cash out: $10
Compared to other sites, it is easier to qualify for more paid surveys on LifePoints. More surveys = more cash! ÄŸŸ ¥ ³ Most of their surveys can be completed in 10 minutes or less; however, the longer a survey is, the more you'll reap from it.
Rewards: PayPal
Average amount per survey: $0.60 – $1
Minimum to cash out: $20
Branded surveys have a simple and easy-to-use website designed for its users. You also get 50 points just for signing up- and another 10-50 more points for answering basic questions about yourself like your age and profession. ÄŸŸ ¤ ¯
The website also has a badge system consisting of three levels- Bronze, silver, and gold. You can move up level by collecting credits, which you'll get after completing surveys and other activities. The higher the level, the more opportunities.
Rewards: PayPal, Gift cards
Average amount per survey: Up to $3 (300 points)
Minimum to cash out: $10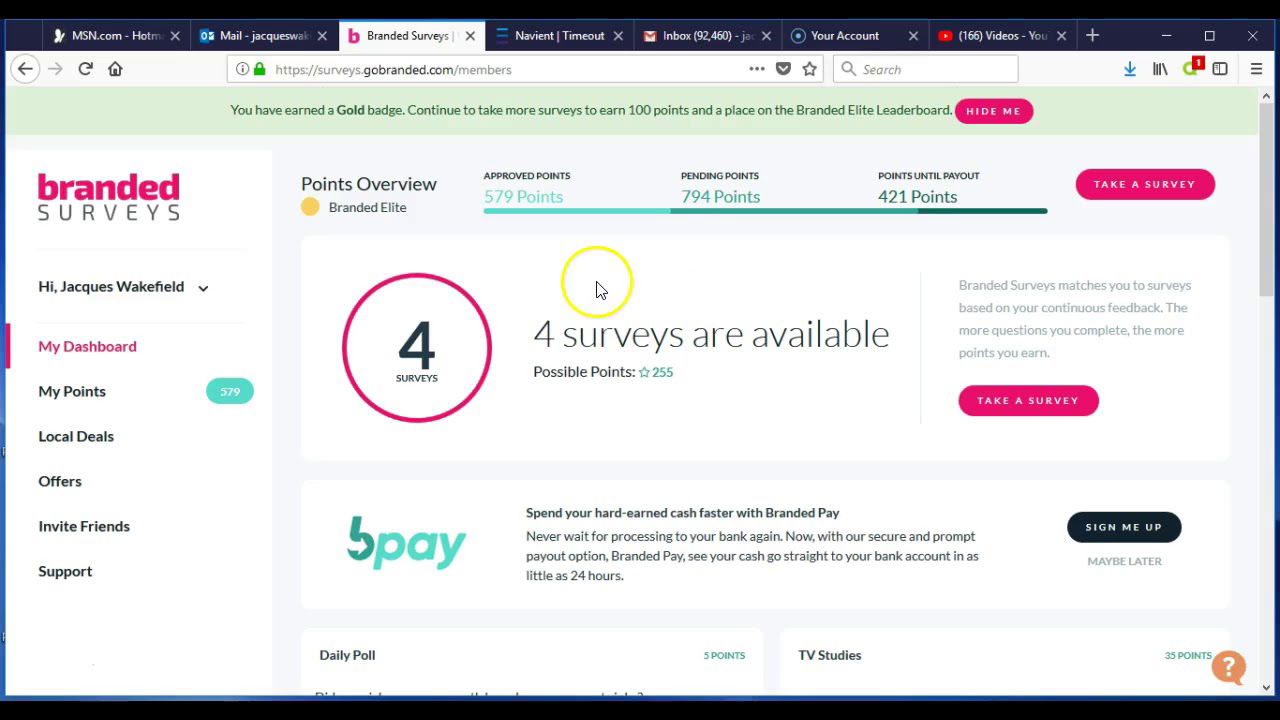 Pinecone Research is a little more unconventional than the rest. Every survey pays a minimum of $3, and usually only take about 15 minutes or less to complete. You may also get a chance to test (and keep) products, which makes it fun! However, it's hard to get into as they restrict access only to certain demographics, which may keep changing based on who they're targeting at the time. Moreover, you're only likely to get a maximum of a few surveys a month. The site will automatically notify and send you surveys that qualify for- so at least you don't waste time searching for one! â °
Rewards: PayPal, Cheque, VISA gift card
Average amount per survey: $3
Minimum to cash out: $3
Do you know any other website that would help people make money, ethically? Let us know!
---
Written and Researched by Najah Bashir