Low on $$? Here are a few ways/part-time jobs to make extra cash in UAE!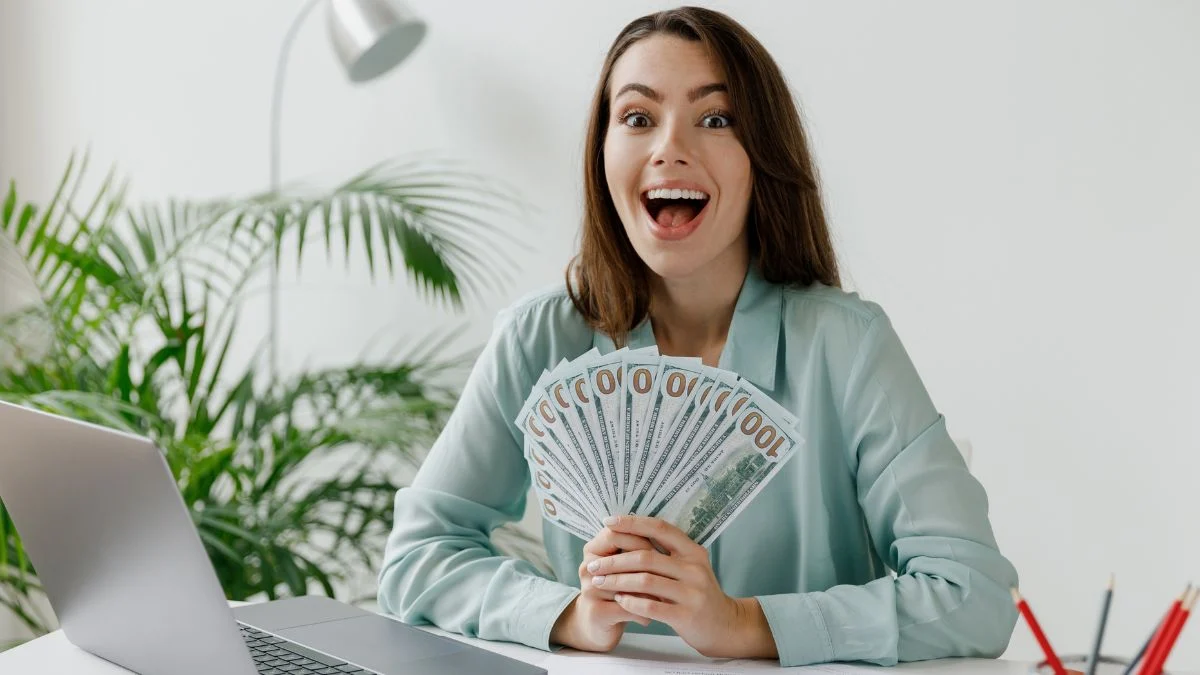 Are you a student, fresh graduate, a parent at home with spare time, or just want to make extra $$$ on the side? 💰 Look no further; here is a comprehensive list of different platforms offering freelance jobs/part-time opportunities to make money!
Many people who have free time tend to invest it in something that can allow them to earn money. Some people work part-time, while others prefer to invest their money to make more money. People who enjoy playing games, for example, tend to invest their time and money in games such as online casinos through websites like www.oxi.casino. They are thought to be a safe way to gamble without going out to play or even being near a casino. Likewise, there are several other ways to make more money, which are listed below.
Facebook pages/groups
Oh the wonders of social media! 😠Below you'll find a list of FB groups you can request to join to find posts and comments related to part-time work. For example- jobs related to modelling or photography assignments, the media industry, as well as events. 😀
1. Salaam UAE

2. Dubai Part / Full Time Jobs
3. Part/Full Time Jobs in Dubai
4. SD Promotions and events
Websites/Apps
5. Lock & Stock App
Did you know that the Lock & Stock app has another section for internships and part-time opportunities? It's as simple as signing in and uploading your CV onto the platform. 😠Find more details here!
6. Oliv (formerly Internsme)
As a university student, Oliv should be your bff! Oliv is a career platform made for the youth- connecting talented students and new graduates to leading employers for internships, part-time and graduate jobs. 💼
7. Indeed.ae


Indeed is a job search engine. Indeed searches jobs listed on job boards, newspaper sites, and niche sites. 🔰 Wherein the platform dynamically monitors job listings on these websites on a continuous basis, so in one simple search, you can find the very latest jobs listed on every site. 😃
8. Freelancer.com
As the name suggests- this is a platform wherein job posters mention details about the work they need completed, which includes: Small jobs, large jobs, anything in between. Freelancers are then paid a fixed price for the job or on an hourly terms. 💰
9. Upwork
Upwork is a great place to find clients, and to run and grow your own freelance business. 💹 You would have the freedom to work on ideal projects suited to your skillsets and capabilities. Just complete your profile and Upwork will highlight ideal jobs for you. They make it easy to connect with clients for freelance work- you would start off by submitting applications on projects, then impress potential clients before being offered the project. 😯
10. Nabbesh
For expert talent that is looking to freelance, Nabbesh is the ultimate marketplace connecting top freelancers with high quality jobs posted by the region's top SMEs and multinational companies. 🙠So if you're looking to get a stream of quality jobs and earn a good income, then make Nabbesh your home.
11. Monster Gulf
Monster is a global leader in connecting people to jobs, wherever they are. The company offers services in more than 40 countries, providing some of the broadest, most sophisticated job seeking, career management, recruitment and talent management capabilities. 😃
12. Naukri Gulf
Apply to the latest Jobs (either part-time, full-time, or contractual basis) anytime and anywhere to find the best career opportunities for you. Not only is it free, simple, fast and offers the most relevant job search results but also lets you find Jobs in the UAE, Saudi Arabia, Bahrain, Qatar, Kuwait, and Oman. ğŸ¤-
13. Dr Jobs
DrJobs is one of the leading job search engines that has one objective- to offer unlimited opportunities to jobseekers and opening a bridge to connect employers and the jobseekers. Once you complete the free registration, you will be able to search thousands of jobs available across the United Arab Emirates. ğŸ˜
14. KnowlegeTrak
KnowledgeTRAK is a unique, multi-purpose software solution designed to collect, report, analyse and share real time Voice of Customer feedback! 😯 KnowledgeTRAK links companies to a large pool of mystery shoppers and researchers and allows them to create and run any type of Survey or Mystery Shopping assignment.
15. TascTemp
TascTemp.com, a hiring portal by TASC Outsourcing, facilitates businesses who can book short-term staff in a short time. â³ Through www.tasctemp.com, customers can hire candidates for common roles such as promoters, front-desk executives, customer service agents, data entry operators, document controller, admin assistant, and so on.
16. Fiverr
The largest marketplace for digital services- Fiverr enables freelancers and entrepreneurs to start doing, growing and succeeding. 💪 As a freelancer you can get access to an ever-growing pool of entrepreneurs and global businesses hungry for fresh talent, increase your exposure in the digital marketplace, get more orders with mobile availability, increase your quality of service, and improve your ratings & response rate. A great place to advance and develop money making hobbies 😃
17. Bawabba
Bawabba is an online service community connecting service seekers with freelancers and small-businesses directly with no middle-man involved. 😯 This community provides freelancers and small-businesses a platform to create a profile and showcase their work, be reviewed by their customers, connect their social media accounts. This way freelancers and small businesses will be able to build a credible profile where all their work and social media is displayed and will help them win new business. ğŸ˜
Paid Surveys
18. Toluna
Answer online surveys and get paid. As simple as that. Refer to our previous article for more deets!
19. Streetbees


Streetbees is transforming the way traditional market research is completed- users share everything from hobbies and meals to the products and technology they use. The platform is built to let you freely express your real opinions – all done through an easy-to-use, chat-style interface. 👌
20. YouGov
As a member of the YouGov panel you will be part of a global community of people who share their opinions in return for points and rewards. 🤩 It couldn't be easier: they email you a survey link, you complete the survey at your convenience and earn points for doing so! You can save points towards $50 or redeem them for rewards.
If you feel we have missed out on anything, let us know in the comments section below! 😊
Disclaimer: This comprehensive list is solely for sharing information. Do make sure to carefully read the fine print/terms and conditions of each website/job. Additionally, please visit this link to read the UAE's Labour Law of working for 2 employers at one time.
---
Written and Researched by Angela D'Costa.