Y'all.. I had the worst eyebrows when I was young! Dubai has 100's of parlors in every nook and corner so concluding on which parlor to go to every single time was an absolute nightmare 😰 It's not only the parlor you're 'loyal' to, it's the eyebrows lady who can either make or destroy your life in a few seconds. So trust me when I say, I've really experimented a LOT the past 10 years of my life 😂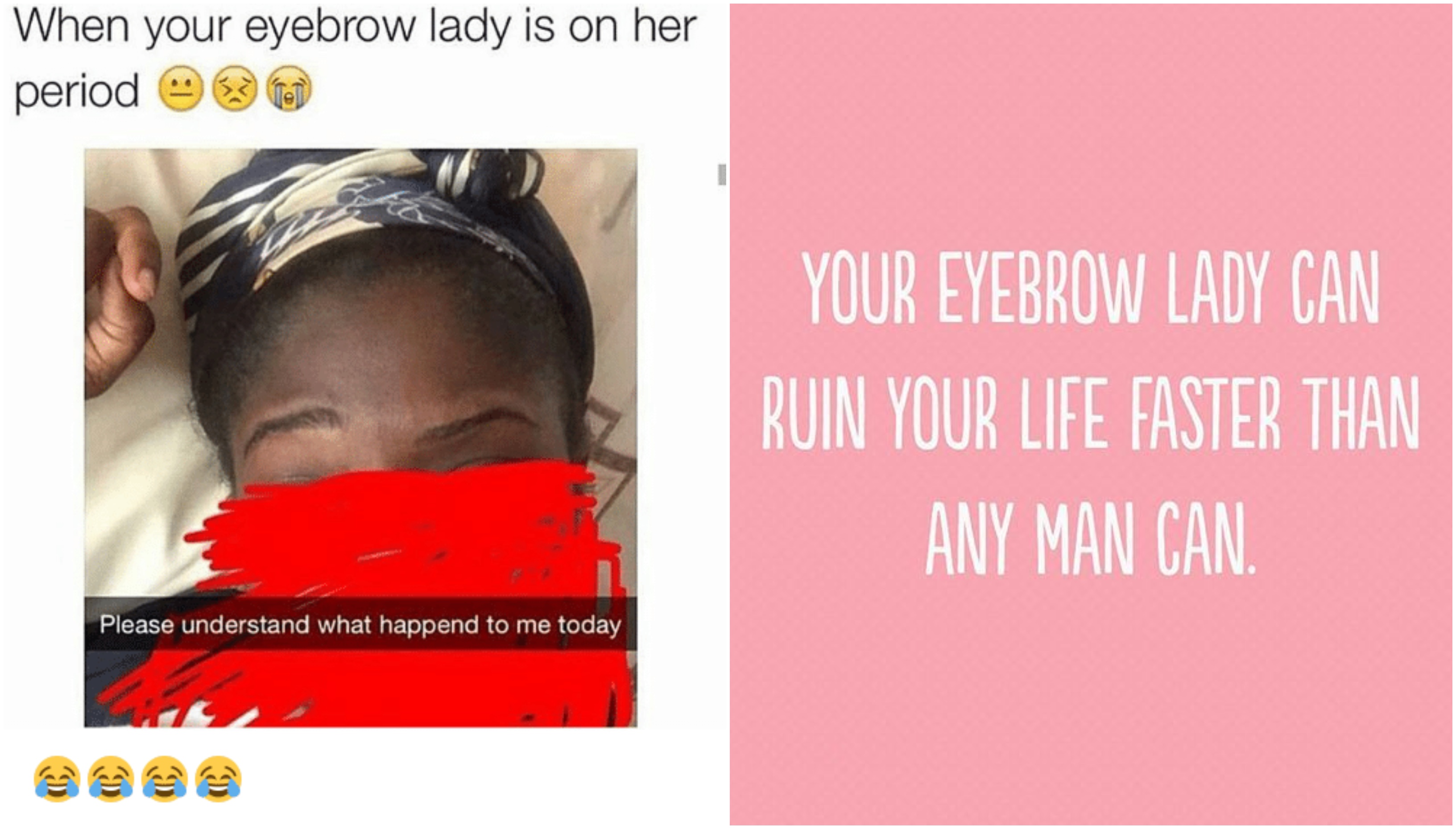 Below are my Top 3 and only 3 parlors I go to for my eyebrows,
#1 Sobia from Revival Salon, Bur Dubai, Dubai (AED21)
Sobia is absolutely amazing! She knows my eyebrows inside out, she knows what I want and does exactly that. Initially, when they were screwed up a bit she knew what strands to remove or what to keep in order to get the shape I want.
#2 Usha from Juice Salon, Mankhool, Dubai (AED21)
Usha is equally great but I just feel Sobia understands my brows more, you get me? If you're a woman, I'm sure you do. If Sobia is ever busy and my eyebrows are completely grown out and resemble a bush, I go to Usha. She's a savior!
#3 Madhvi from Maison de Joelle, Jumeirah 3, Dubai (AED60)
Madhvi is an artist. I don't think there are many people in Dubai who do eyebrows the way she does. At the age of 21, I, again got my eyebrows screwed up, PRETTY BADLY this time. They were as thin as a line and my heart shattered! I'm not a makeup artist so I never knew how to draw my eyebrows equally, let alone filling them in 😭 MADHVI WAS THE ONE WHO SAVED ME!
She legit draws lines (similar to the above picture), uses tiny eyebrow tools to measure the shape of your eyebrows from your waterline and nose, etc. I literally spend 30 minutes easily getting my eyebrows done by her.😂  She strategically lets you know when your next appointment should be and gives you advice on how you can trigger the growth of your eyebrow hair (castor oil btw). If your eyebrows have been F#d up and it really needs some saving grace, go to Madhvi. Visiting her every 3 weeks (or maybe even 2 weeks) for AED60 can get a wee bit expensive. Which is why I visit her when I really need fixing or every 4-5 months to get my symmetry back.
Your eyebrows are not twins, they are sisters. Aka, eyebrows are NOT identical!
---
Doing your eyebrows is one thing, but making them look perfect, is another

Ignore my pouts and how I look 😛 but notice my 'before' eyebrows and my after. Inspite of taking care of my eyebrows or even filling them, they were thin and SUPER scanty 😭 Filling them in well and having the shape of my dreams could only be achievable if I did microblading.
Microblading by Rowena from Dollhouse Dubai (AED2500 – there was an offer)
Rowena has done Microblading for the Kattan sisters, Huda Kattan and Mona Kattan. So, duh, I got it done by her at Dollhouse. She's wonderful, super cooperative, and patient with your needs. I was on the lookout for micro-blading/eyebrow artists for the longest time and trust me it's a gamble. A lot of artists here use unsanitized blades and it can be super dangerous for you! You might as well, get a good artist and get it done by her, only.
If you pay cheap, you pay twice.

If you go to a less experienced microblading artist, most likely your hair strokes will be thick, with the incorrect color and a bad shape like the below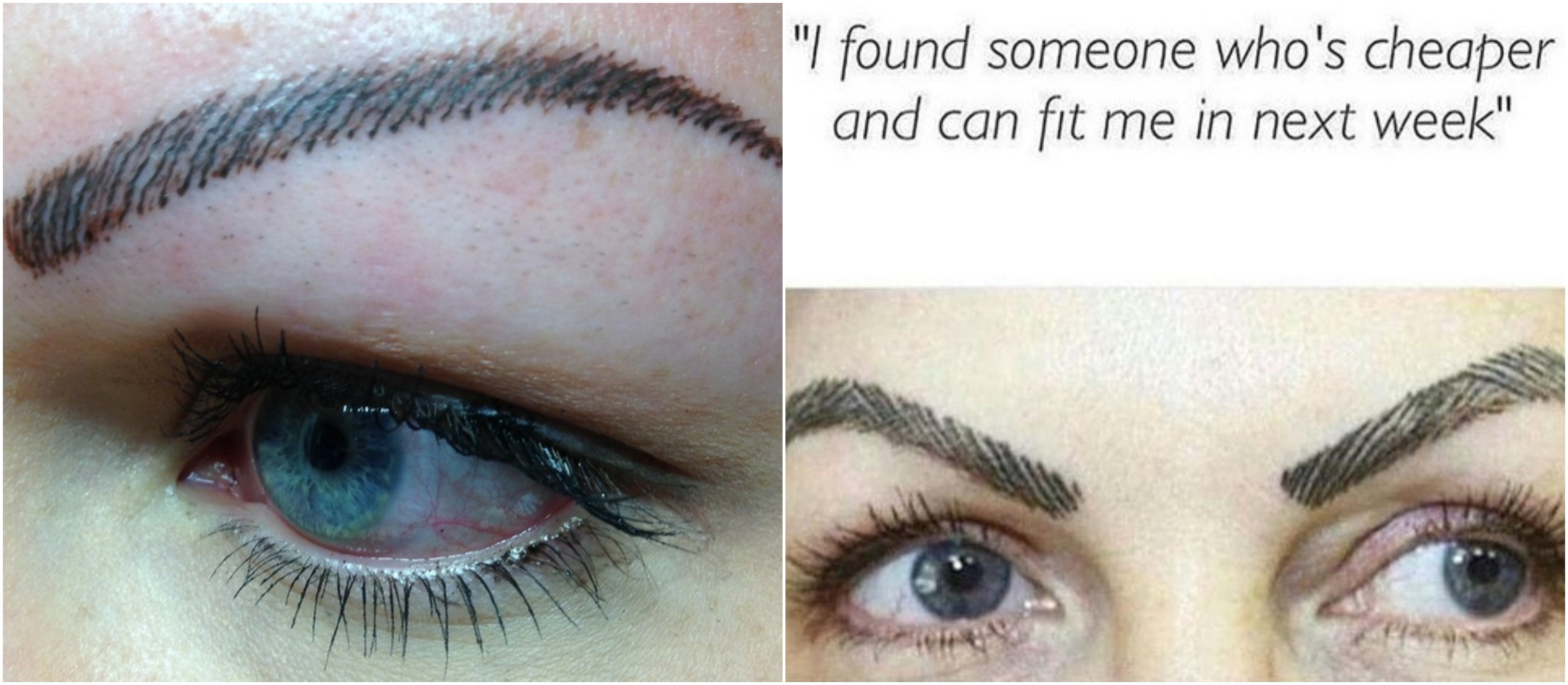 A lot of salons here that do micro-blading, state you can immediately go to the beach or put water on your freshly micro-bladed brows. Well, that's wrong. It's technically a semi-permanent tattoo and even on a tattoo, you don't apply water on it as it's broken skin or a 'wound'. So if a salon ever says you can do whatever you want immediately, get outa there immediately 😆
The below is how microblading blades look. They have fine blades that create hair strokes on your skin beneath your eyebrows.
Beforecare & Disclaimers
Process: Numbing cream is applied (max for 10 mins) and then removed > the artist finds the right shade for you > microblading begins > After the first round of microblading, another numbing cream is applied. This cream works wonders on broken skin > second round of microblading begins
Choose the shape you like beforehand. If you can't, your experienced artist can help you out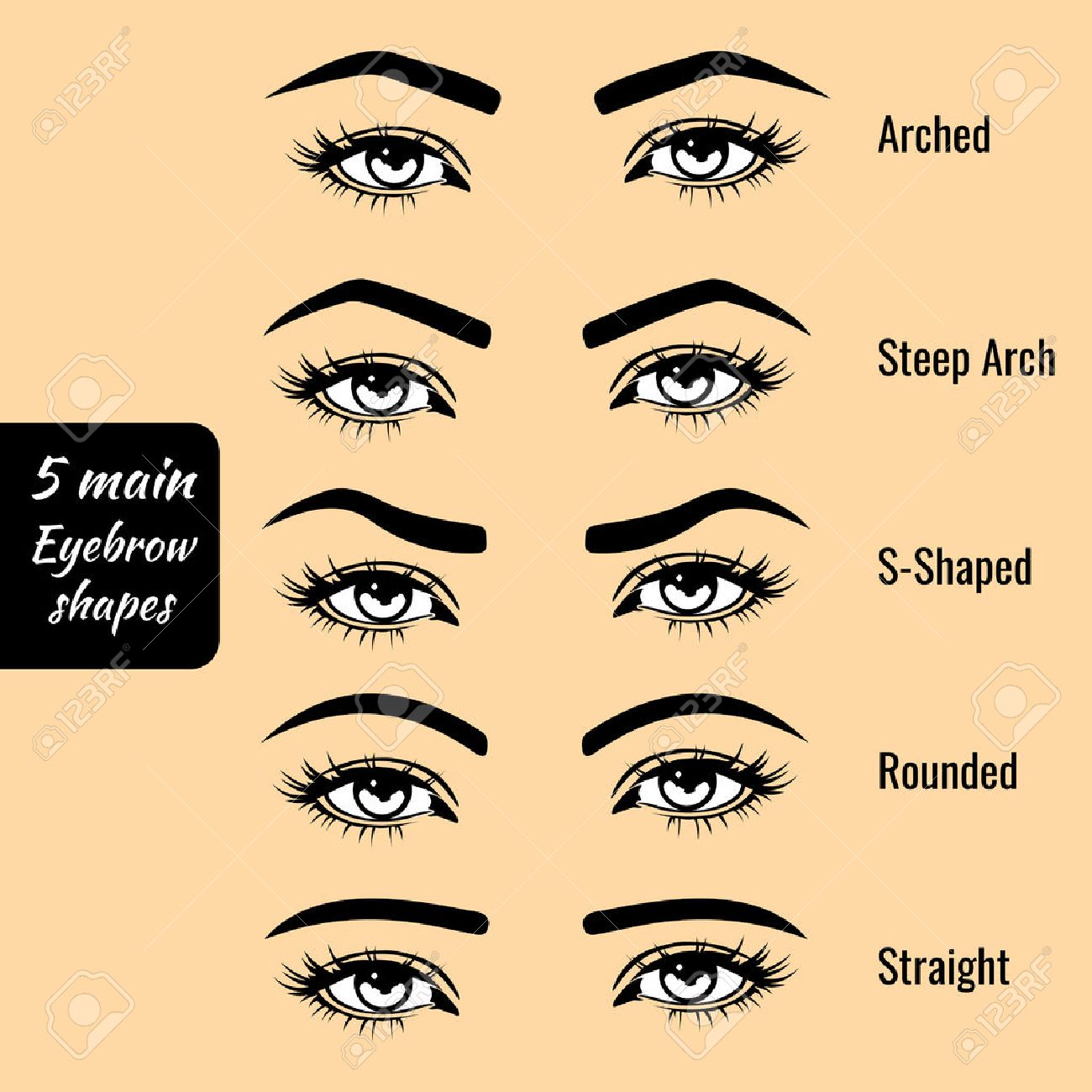 Rowena first asked me if I wanted the 'natural look' or the 'makeup look' (I hope whichever artist you visit, asks you the same question as it's super important). Majority of the clients who inspite of wearing makeup (myself included) say they want the natural look but they, in reality, want the makeup look. The natural look is plain strokes, but some sort of shading or makeup finish is required in order to fill gaps
Tattooing is VERY different from microblading. Tattooing is literally tattooing and the aftermath would be – green or weird brownish eyebrows. You'll have to keep doing it to maintain the color. Also, it's a solid block of color. However, microblading are light feathers and the eyebrows look natural + flawless
Don't smoke, consume alcohol, or have caffeine a day before your appointment as it increases the blood flow in your body (i.e. during microblading you may bleed more than necessary).
 About 100 or even more strokes are made (depending on your look and needs). It is quite painful! You can't apply a numbing cream as well for over 10 minutes as the result would not be that great.
Aftercare
You can't apply a drop of water on the area for a week. You can't workout as well as your pores will open and the ink can leak out.
Avoid applying any cream in that area as well as you will be increasing the amount of moisture present there.
After 2 weeks it will start getting SUPER itchy. Avoid itching it!
After a month or 2, you should go for your second session only if you want to. This is essential as most of the customers (myself included) think it's too light, and they want to go a few shades darker or have more strokes. It's best to go sober/light in your first session as it's easier to add, than remove.
Microblading is amazing and I've never been happier!