One day guide to Sydney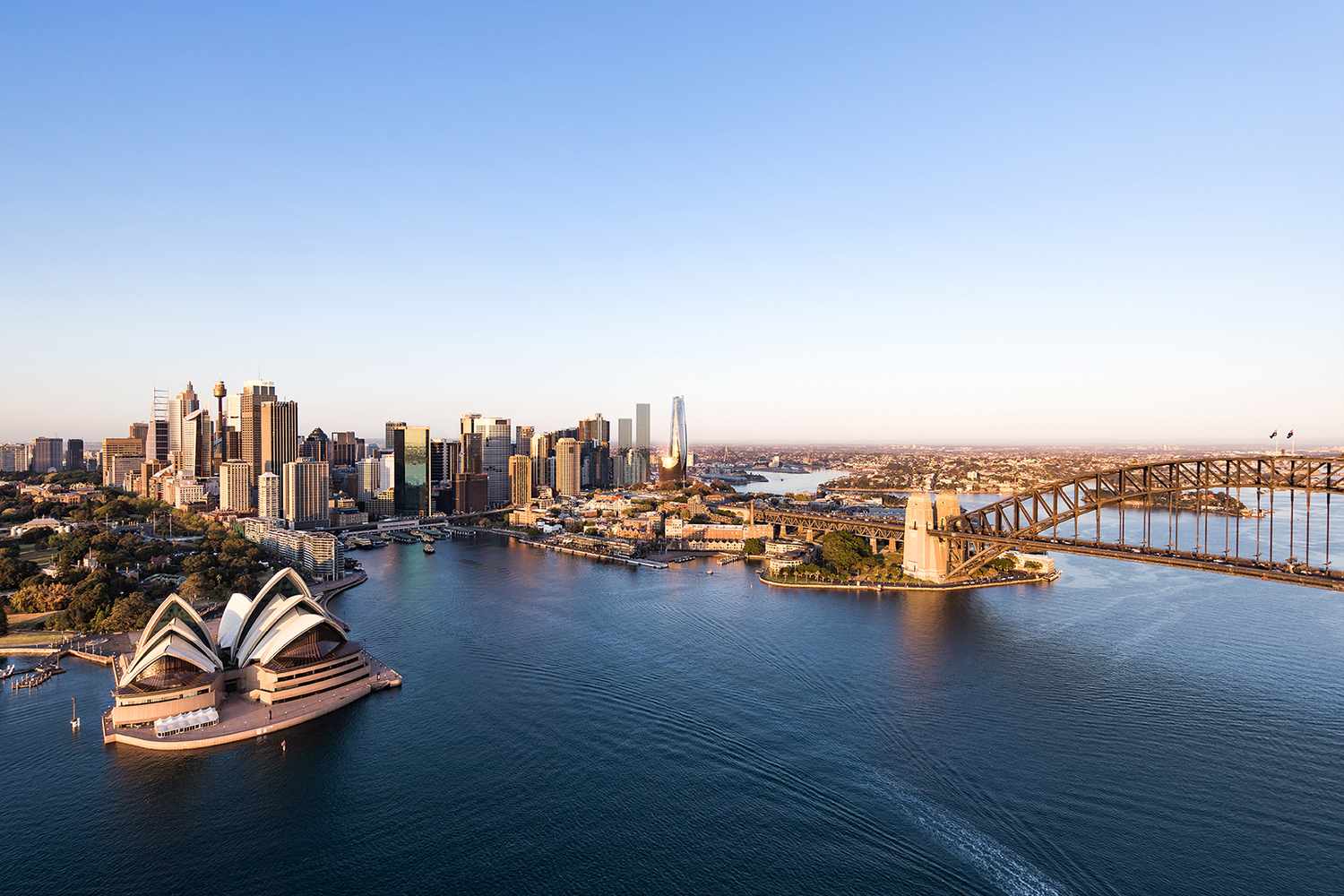 Lying on Australia's East Coast, Sydney is the most populated city of Oceania. This multifaceted metropolis has many things to offer, so everybody can find something interesting for themselves.
Sightseeing, unusual food, beautiful natural sight, adrenalin sports and some locations on a budget are only some of the attractions of this marvellous city. No wonder that many people choose this destination for their next trip. Since there are so many things to see and experience in Sydney, and you have just one day, you can choose one or a couple of destinations or even a mixture of some of them. The most important thing is to be well-organised.
Sightseeing in Sydney
The top 12 landmarks in Sydney include the Sydney Opera House, the Sydney Harbour Bridge, Sydney Tower Eye, the Sydney Observatory and many museums and art galleries.
1. The Sydney Opera House

The first thing that people think of when they think about Australia is The Opera House. This is an iconic symbol of the city. This popular and breathtaking landmark is located in the central harbour hub. Visiting this magnificent piece of architecture is a definite yes on the to-do list. If you go to Sydney and don't visit the Opera House, it's like you haven't even been there at all!
2. The Sydney Harbour Bridge


The Sydney Harbour Bridge is another famous landmark that usually goes together with the Opera House. The view from the bridge is absolutely stunning. It is an exciting tourist attraction because there are special Bridge Climb tours organised every day, where tourists in specially designed jumpsuits, secured to a lifeline wire, which is attached to the bridge itself, can climb over the bridge. Sounds fun!
3. Sydney Tower Eye

Located in the city center, and previously known as the Sydney Tower, this prominent landmark is popular because of the many things it offers. There is an observation deck, from where you can observe the whole city and enjoy the view. There is also a 4D cinema for all cinema fanatics.
4. Art Gallery of New South Wales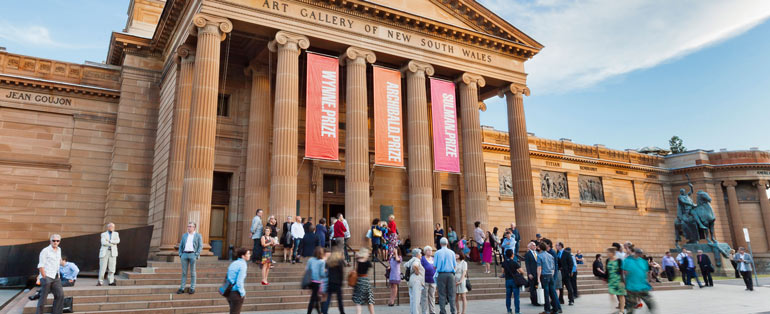 Located in Hyde Park, this art gallery features many collections of which some are permanent and some are temporary. It includes Australian art from the colonial period, European and Asian Art and a valuable Aboriginal collection. The gallery is open every day and the entrance and some tours are free for the public, but there are also some special exhibitions which require an entrance fee.
Foodie guide to Sydney
When you visit a new country or a continent, there is always some distinctive food to be tasted and special drinks to be appreciated. And to be fair, there is food you must try in Sydney since it is a multi-cultured city.
1. Sydney Fish Market

Among the must eat food in Sydney are definitely the oysters. There are many well-known restaurants in the market that serve delicious seafood. As it is one of the largest working fishing ports and the wholesale fish market, you shouldn't miss it.
2. Spicy Dry Biltong

Spicy Dry Biltong definitely takes place among the things you need to eat when you visit Sydney. The place where they make and sell these bad boys is the Stanley Street Butcher on St. Ives. It is a famous butcher, specializing in South African cuisine. The biltong is cut on the spot, so you can make it as spicy as you like.
3. Hurricane's Grill Darling Harbour

A place that has so many Internet reviews, that you simply must check it out. This place is always crowded, so if you don't want to wait, book a table. Perfectly grilled ribs covered in tasty marinade, tender on the inside, will make you want to visit Sydney again just for these ribs!
Instagrammable locations in Sydney
Sydney is packed with beautiful scenery and places that would make a perfect Insta photo or story. Make sure to visit these instagrammable places in Sydney:
1. Blue Mountains National Park – Lincoln's Rock

This national park is located just outside Sydney, but it's still worth mentioning it since there are so many photogenic spots. There are paths you can walk along, murmuring waterfalls you can see and stunning views you can capture. If you post a picture of yourself sitting on a rock outcrop, you are sure to get quite a few reactions.
2. Bondi Icebergs Club

This pool is one of the top attractions in Sydney. It's a wonder that is so if you take a look at the photos taken there. They are simply breathless! The pools are situated on the beach and they provide a stunning view at the beach and vice versa.
3. Diamond Bay Reserve

Among the most instagrammable places in Sydney is definitely the Diamond Bay Reserve. You can get a truly insta-worthy shot here. It features a stunning boardwalk with magnificent views.
Action-packed day in Sydney
Besides many passive attractions, Sydney also offers some very active ones. If you're craving for an adventure in Sydney, you must try some of the awesome outdoor adventures.
1. Adrenalin Bike Ride

Have you ever thought about experiencing Sydney from a two-wheel perspective? If you're a cycling fan, this can turn out to be an amazing experience. Gather your friends, get your mountain bicycles ready and hit some of Sydney's best bike rides. There are so many paths available. Some of them include a ride through the Centennial Park, which is a perfect getaway from the noisy city; Narrabeen Lagoon, which is a splendid path along the beach and there is no other trail such as this one in Sydney and Sydney Olympic Park, which offer a few bike paths, differing in difficulty.
2. Rollercoaster ziplines

A place where your adrenalin will be raised to the top, Treetop Crazy rider is a combination of a rollercoaster and a flying fox. Here you'll be able to jump, twist and turn through the treetops. There are different rides available for the participants yearning for adventure. You don't need any prior skills or knowledge, because you'll be provided with safety equipment and instructions on spot. This is a location where your adventurous spirit can show itself fully.
3. Skypeak

Skypeak is one of the newest adrenalin attractions in Sydney. It is an aerial adventure park. There are many ropes and zip lines in the mid-air. You are secured with a harness for safety reasons, and then you are free to get your adrenalin juices flowing by roaming on steel and tree structures. You can choose between two adventures: one that is adrenalin-filled and challenging and includes high ropes, barrel run, zip lines, treetop swings and a bungee-like leap or you can choose a cool and fun one that is completely different and covers an aerial boat ride, a suspended picnic, a bike ride or a magic carpet. If you visit Skypeak, we're sure you won't regret it.
Sydney on a budget
Besides the things we need to pay for in order to enjoy them, there are also free-range activities available for fun in Sydney. Make sure to check out also the free things to do in Sydney, because not all the good things come with a price.
1. Royal National Park


Located in the south of Sydney, the Royal National Park is a famous tourist attraction. It is a perfect place for adventure and recreation, and on top of everything, it's free. You can do many things here, from making barbeques, organizing fishing trips, bushwalking to birdwatching and whale watching. The places you mustn't miss out on in the park are definitely the Wedding Cake Rock, Figure 8 Pools and Wattamolla Beach. The landscape and nature are fabulous.
2. Luna Park

Yes, you read it well. The entrance to this amusement park is totally free. However, you'll need a few dollars for the ferry ride up to here, but that's it. If you want to enjoy some rides, you'll have to pay for them. A pro tip: to ride on a budget get the twilight saver deals, and after 6 pm you'll be able to enjoy the rides on a discount.
3. North Head Sanctuary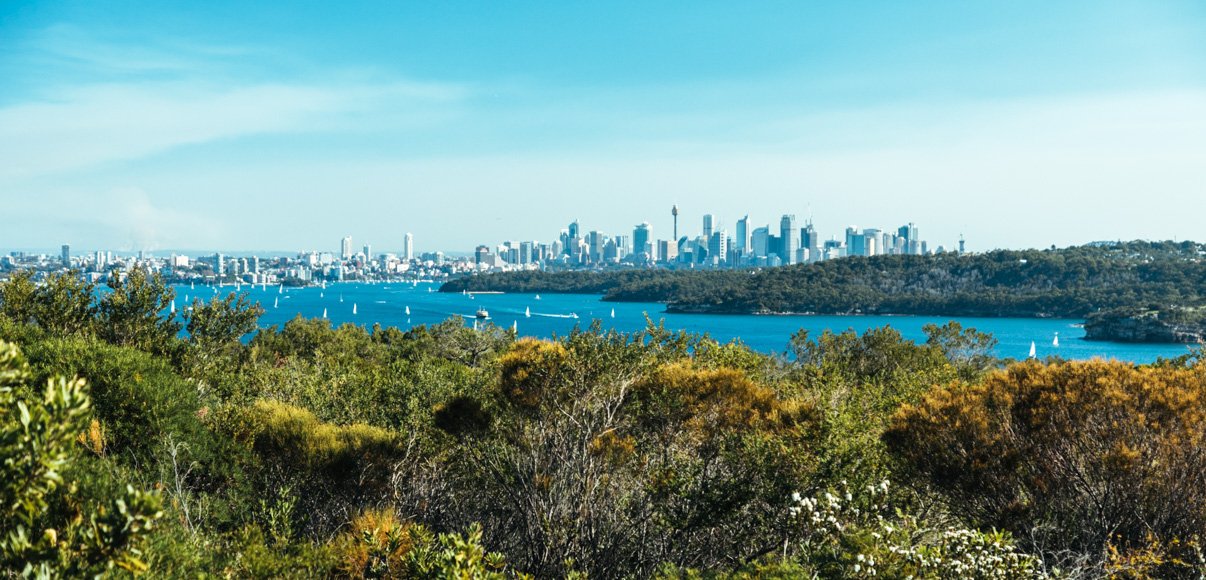 North Head Sanctuary offers spectacular harbour views from the top. There are numerous paths you can choose from and you are free to start your self-guided tour. Make sure to bring your camera because these are the views you'll definitely want to capture. You can spot diverse wildlife and flora along the way. There are some historic military remains lying there.
We barely scratched the tip of the iceberg (Sydney being the iceberg), with the suggestions of which places to check out in Sydney. One day is quite a short period to visit and see everything. Nevertheless, if you organise well, we are sure you can manage to visit a few of the outstanding places we have mentioned. Inform yourself on the transportation, the fastest routes and the locations of the places in interest. Try to combine places that are close to each other. It's illusion to think you can see everything in one day, but it's not impossible to experience some of Sydney in a day.
---
Written and Researched by Mianna Korben