Bodiysm Pancake Recipe by Cesar Ramirez, from Majlis Saadiyat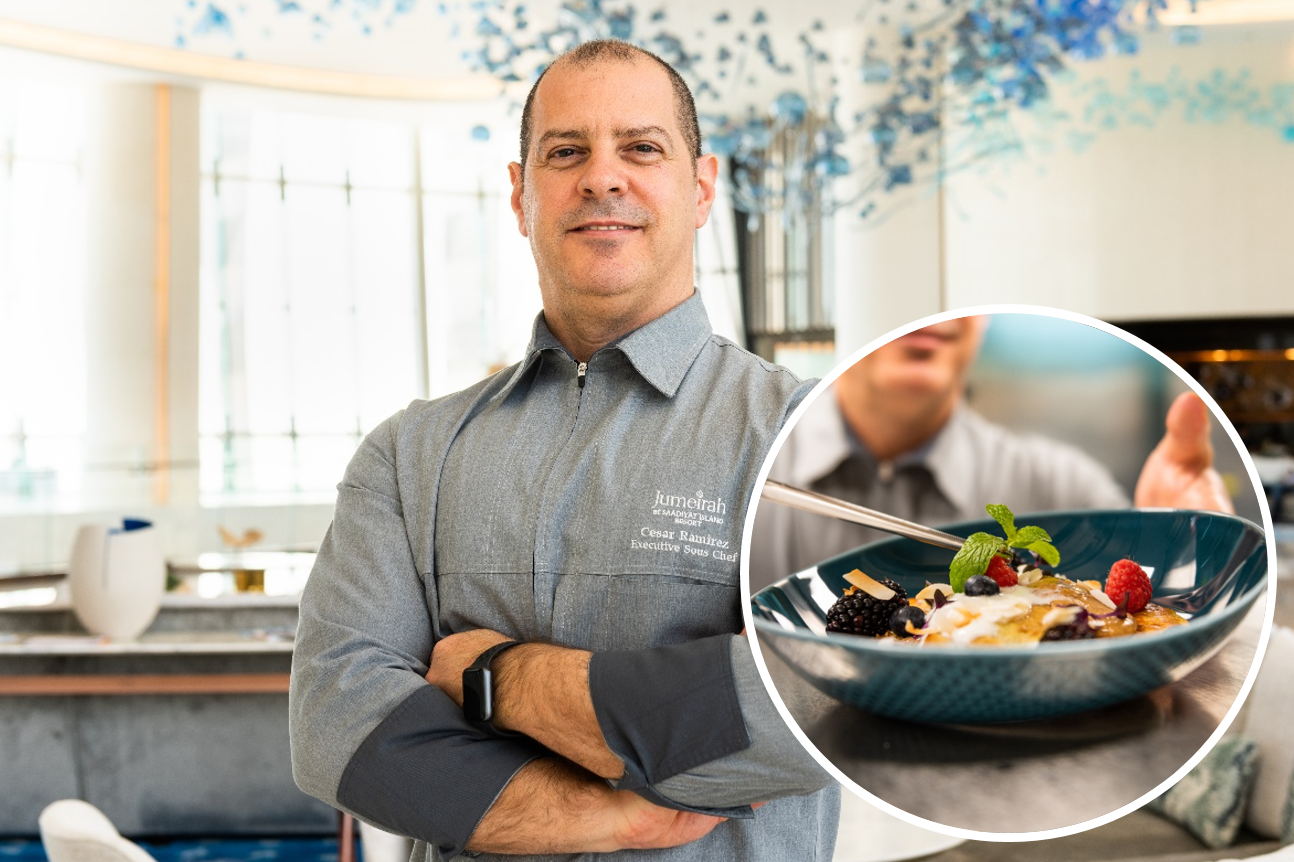 About the Chef
Chef Ramirez is a skilled Chef, with over 15 years of experience, who is committed to providing guests with a memorable dining experience. He possesses comprehensive knowledge of International Cuisine.
Ingredients
Banana: 1 piece
Organic free-range eggs: 2 nos
Bodiysm protein excellence: 1 scoop
Cinnamon powder: one pinch
Soda bicarbonate: ½ tsp
Lemon juice: 1 piece
Almond milk: 2 Tsp
Method
Place all the ingredients in the food processor and blend to a fine paste.
Melt some butter in a non-stick pan and add the mix.
Cook at medium heat for 3 minutes and place it in the preheated oven 180 degree Celsius for another 12 minutes.
Serve alongside with agave yoghurt, mixed berries and almond butter.
---
Visit Majlis Saadiyat for more