10 beautiful capitals that you may not have heard of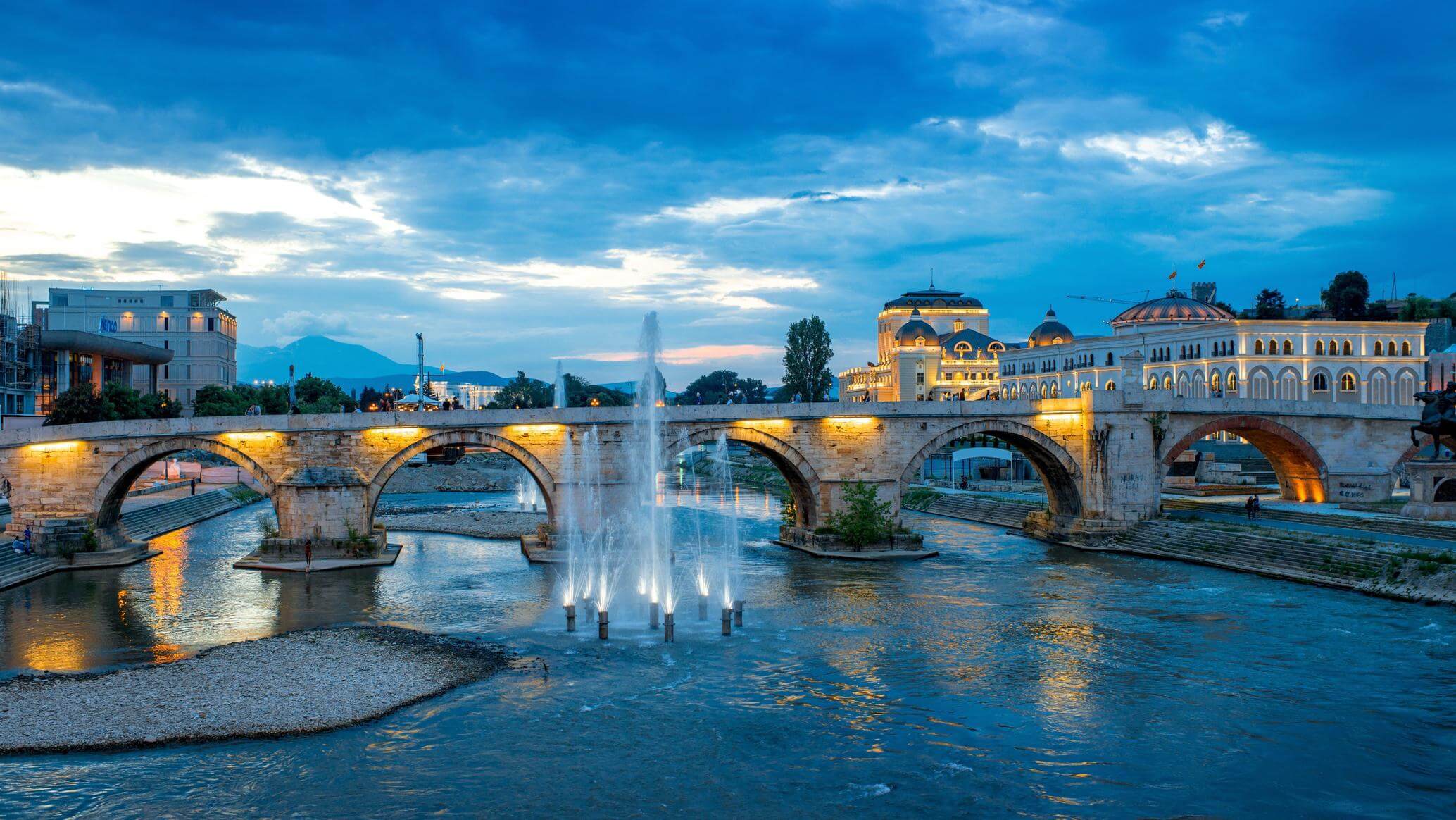 There are so many beautiful cities in the world that you may not know of. They are amazing and have attractive events, views and wonderful traditions. 😠We all are acquainted with such famous capitals as London, Paris, New York, and Rome. However, they have already tired and sometimes you want to experience something new and exciting. 🤩
There are the less known, but definitely not less interesting capitals that are worth visiting.
1. Majuro

Majuro is the capital and biggest city of the Republic of the Marshall. It is situated in the Pacific Ocean. This city has a tiny area; however, has everything for life – a port, hotels, international airport, shops, and even a university. 😮 The most popular activity here is diving and coral sightseeing. You can enjoy stunning views of channels, coral pinnacles and reefs. A must visit for all diving enthusiasts! ğŸŠ
2. Skopje

This is the wonderful capital of the Republic of Macedonia. 👌 The territory of modern Skopje has been settled for many years. The remains of Neolithic settlements in the fortress of Skopje are one of the most important attractions of the city. The whole place bustles with positivity. Paragliding, boating, walking tours to the Cross of Mellennia and mountain climbing are popular activities here. ğŸ§-
3. Tbilisi

This city is the capital and also a large city in Georgia. The variety of historic moments of this city is visible in its architecture. 🛠You can notice a mixture of classical, medieval and Soviet buildings and architecture. The old city is the most attractive one. You can be lost in a confusing yet amazing labyrinth of atmospheric streets. There's even a Canyon with waterfalls in the very city center. Many squares, parks and palaces of Tbilisi do not leave you indifferent. ğŸ
4. Nicosia


Nicosia is a unique city because this is a divided capital of two states: Republic Cyprus, where the Greek live, and North Cyprus, where Turkish people have settled. It is also one of the most ancient cities in the world. Nicosia is a fusion of two cultures – past and present. 🤩 Tourists can visit many interesting museums, taste Greek or Turkish cuisine and delight in ancient Byzantine baths and modern spa-centers. So, if you want to plunge into an atmosphere of frescos, ancient architecture, and narrow streets, Nicosia is the perfect place. 👌
5. Reykjavik

It is the capital and largest city in Iceland. Its latitude (64 ° 08′ n latitude) makes it the world's northernmost capital of a sovereign state. Despite the small size and unpopular geographical position, Reykjavik is one of the cleanest, greenest and safest cities in the world. 😠The most interesting thing here is the opportunity to see polar lights. This is an amazing phenomenon. So, if you are interested in something unusual and stunning, this icy capital is for you. â"
6. Port of Spain

This is the capital of Republic Trinidad and Tobago. This city is an important financial center for all countries of the Caribbean Sea. 🌊 Port of Spain is a multinational capital. Here you can meet African, French, Spanish, Hindu, Italian and Chinese immigrants. The architecture of this city is a variety of styles and different cultures. The interesting fact of this city is that the basis of the culture of Port of Span is a mixture of Christianity, Islam, and Hinduism. 😯 So, do not be amazed when you will see Christian cathedrals, Islamic mosques and Hindu temples in one place. You can also visit a botanical garden filled with exotic plants. 🌺
7. Podgorica

It is the capital and largest city of Montenegro in South-Eastern Europe. The city is close to the winter ski centers in the North and the seaside resorts of the Adriatic Sea in the South. So, you have a good opportunity to do various activities in just one city. 😠Podgorica is the administrative, educational and cultural center of Montenegro. This capital will amaze you with its serene, silent and wonderful parks. The most interesting part of the capital is the old city. If you are someone who is fascinated by vintage architectural concepts such as a gambrel roof or something similar, you might find taking a tour of this city an enlightening experience. 🔋
8. New-Delhi

New-Delhi is the capital of India. This capital is a capital of contrasts. There is a combination of ancient palaces and machetes with modern buildings and skyscrapers. 🙠Some of the most spectacular times to visit New Delhi is during popular holidays or festivals. They enjoy celebrating important events to its fullest. For example, you can become a part of the Holi Festival or celebrate New Year. So, if you want to discover something exotic and really special, apply for an India e-visa, and find yourself in the center of main events of New-Delhi. ğŸ‰
9. Doha

Doha is the capital city of Qatar. It is situated on the coast of the Arabian Gulf. This city is a huge financial and trade center. During summertime, Doha is famous as a beach resort. 🖠The main place of interest is Qatar National Museum, which opens into the halls of the Palace of Sheikh Abdullah Bin-Mohamed. The gorgeous interiors, luxurious furniture, and wonderful paintings are a sight to behold. Besides, there is a big aquarium in this museum. ğŸ In the city center, you have the opportunity to spend your time in an entertainment park – Alladin's Kingdom. The most beautiful thing in the city is the seafront. This is a tourist-favorite as well as a local favorite! 👌
10. Antananarivo


It is the capital and largest city in Madagascar, South-East Africa. 😯 The valuable cultural heritage of Antananarivo is wide and very important for regional and national groups. The city has numerous monuments, places of big importance, historical buildings, and different traditions connected with the customs, history, and habits of the locals. Here you can enjoy beautiful wild nature and diverse animals. 🯠Not many people choose this capital for visiting and exploring. So, be one of those who enjoy sunny, warm and unusual cities.
This list isn't the most comprehensive one about wonderful places which people know little of. Our world is full of interesting places and amazing events. 🌠We are used to enjoying mostly European and American capitals because people consider them as the most popular and beautiful places in the world. They are stunning, of course. However, everybody should remember that the world does not have any limits. If you have the opportunity to discover more exciting parts of the world – grab it. ğŸ¤-