Located on an island between Malaysia and Indonesia, the buzzing city-nation of Singapore is one of the most popular travel destinations in South East Asia. From its stunning architecture to it's fantastic food, there are lots of great reasons to visit Singapore.
Below are just some of the top reasons to add this city to your travel bucket list. 
1. See the sights

Singapore has some utterly stunning and wacky architecture. This makes a fascinating city to simply wander around.  Marina Bay Sands is one of it's most iconic buildings – it consists of three skyscrapers connected by a 'skypark' over the top. Inside is a casino, mall, hotel, museum and restaurants. An infinity pool can be found on top of the skyscrapers.
The Gardens By The Bay meanwhile combine futuristic architecture and 250 acres of beautiful plants. It contains a breathtaking flower dome and impressive 'supertrees' connected by a skyway. It's a great place to escape the urban hustle-bustle of the city.
Singapore also has a lot of history to offer among the modern sights. This includes the glamorous 19th century Raffles Hotel, the mighty St. Andrews Cathedral and the dazzling Sri Veeramakaliamman Temple. The city was once a colonial trading port and as a result many different cultures have set up historic roots here (there are historic buildings belonging to all religions here). 
2. Taste the food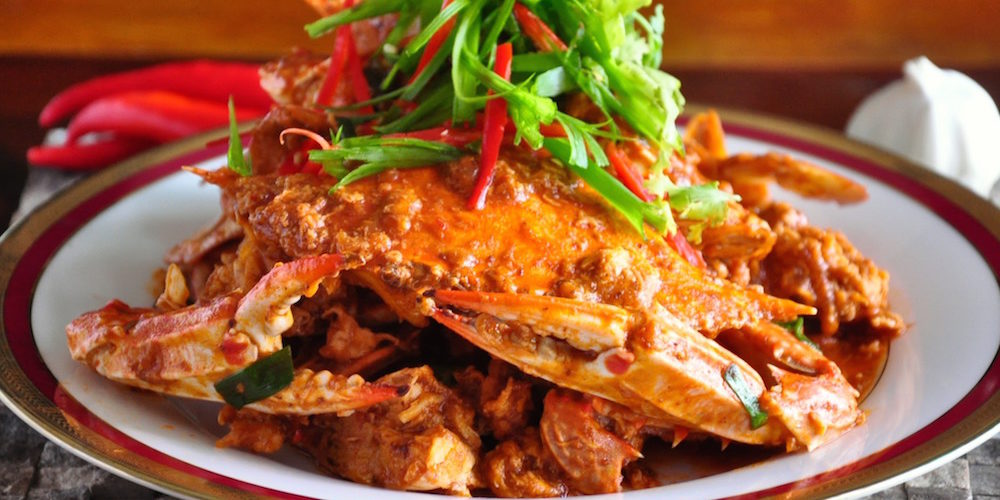 Singapore sports many delicious national dishes including chili crab, Hainanese chicken and Bak Kut Teh. There are plenty of authentic Singaporean restaurants for trying these dishes. You can also try flavours from around the world – Singapore is a melting pot of cultures sporting everything from French to Japanese to Indian restaurants. 
There are a number of Michelin star restaurants in Singapore for those that are looking for a top-quality dining experience. At the opposite end of the scale, there are also many hawker centers to try delicious street food on a budget.
3. Soak up the nightlife

The party never stops in Singapore! You'll find nightclubs and bars open from dusk until dawn all across Singapore.
The city is known for its cocktails – it's the birthplace of the Singapore Sling. Go to some of the high-end bars and you'll find all kinds of experimental cocktails. Some of these bars are also located in stunning locations (the highest alfresco bar in the world is located in Singapore).
Drinks can be expensive in Singapore, but there are some cheaper bars hidden across the city where you can still try exotic cocktails or simply grab a beer. There are also late-night restaurants and late-night cafes across the city.
4. Combine work and travel
Singapore has made a name for itself over the years as a business capital. The city offers a lot of support to startups and there are plenty of coffee bars and co-working spaces across the city with free wi-fi to work from.
If you're planning to work and travel as a digital nomad, Singapore could be a great city to stop by at. There are lots of hostels and hotels aimed at travelling working professionals where you're guaranteed strong internet.
Singapore could even be a great place to settle down for a few months to a year if you're eager to try some long-term travel – you could rent a HDB in Singapore and spend your free days exploring the city (Malaysia and Indonesia are also on your doorstep, making it a great base to explore Southeast Asia from). 
5. Go shopping

Singapore is also a shopper's paradise. There are glamorous malls for buying designer items and there are bustling markets for grabbing great deals. Orchard Road is one of the most popular shopping streets. It has a mix of high end stores and low end stores to match all budgets.
Marina Bay is worth visiting for its stunning malls. They contain plenty of designer and local shops, as well as eccentric features such as a canal that you can take a gondola ride down. Chinatown is where to go for some of the best deals. Here you'll find local crafts, spices, souvenirs and clothes. 
6. Attend a festival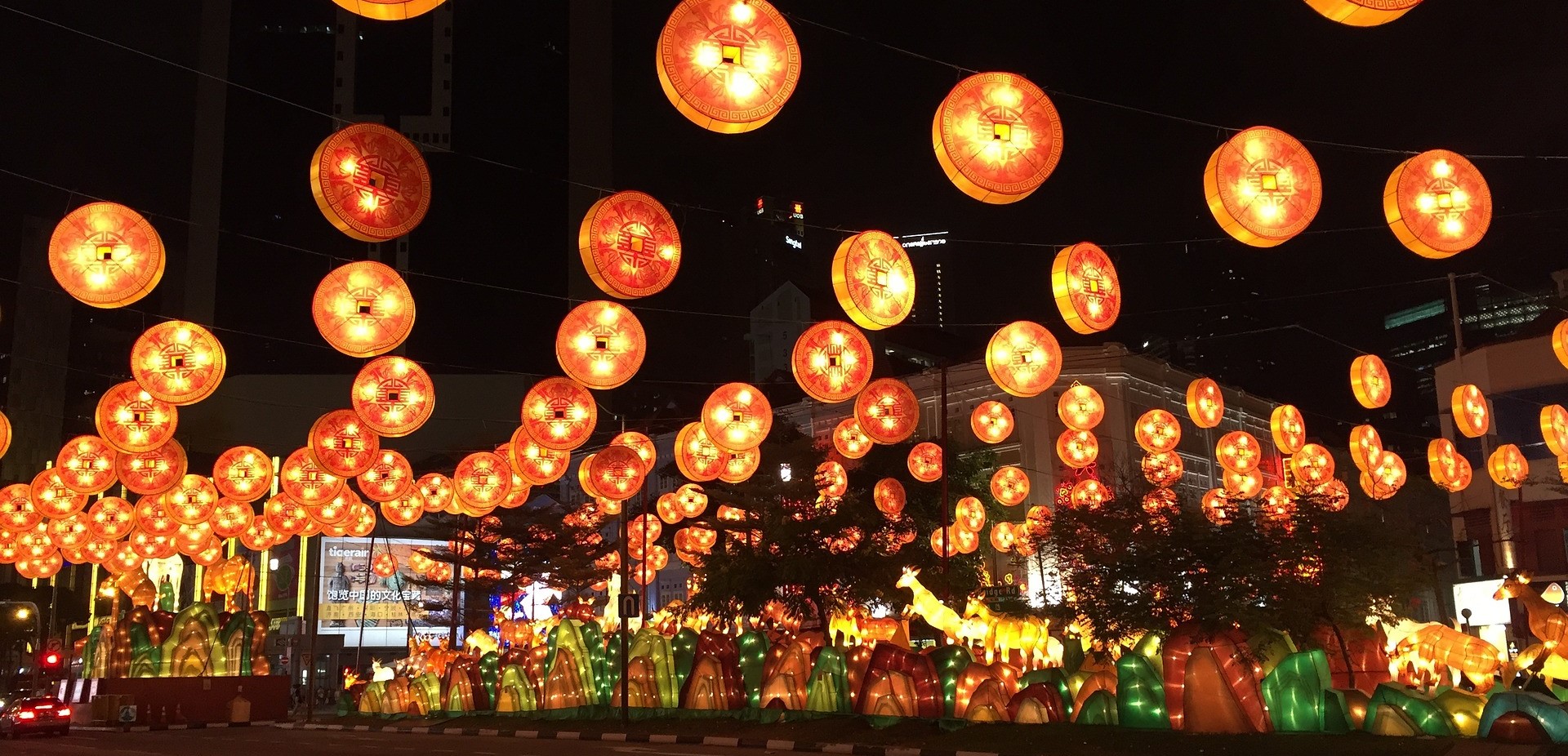 There are festivals all year round in Singapore dedicated to all manner of events and interests.
Around Christmas and Chinese New Year you can experience all kinds of events from food festivals to carnivals. Make sure to check out the malls around Christmas and take a trip to Chinatown during Chinese New Year. Hari Raya is meanwhile the cities biggest Muslim festival. The streets come alive with colours and there are plenty of delicacies to try in celebration of Eid.
The Dragon Boat festival is one of the city's most unique events. As the name suggests, there are dragon-shaped boats – they race each other at the Bedok reservoir and it attracts huge crowds. Singapore Food Festival is meanwhile the event that all foodies must attend. It's held from June to July and is a great chance to try some of the best authentic foods that Singapore has to offer. There are also workshops where you can learn to cook foods of all kinds. This is just a small handful of the festivals that you can attend – other notable events include the Singapore River festival, Deepavali, Hungry Ghost Festival and the Singapore Cocktail Festival.
7. Spectate at a sports event

Singapore is also a great city for sports enthusiasts. Many world events are held in Singapore every year. The Singapore Grand Prix is one popular example. You can watch all your favourite F1 drivers race around the track to a backdrop of glitzy skyscrapers.
UFC Singapore Fight Week is meanwhile the ultimate event for those that love mixed martial arts. This could be a great chance to see all your favourite UFC heroes in the ring. The HSBC Singapore Rugby Sevens is another popular event. The world's top rugby nations battle it out within the city's legendary stadium. There are some incredible celebrations afterward.