Staying in #MyDubai on a budget 101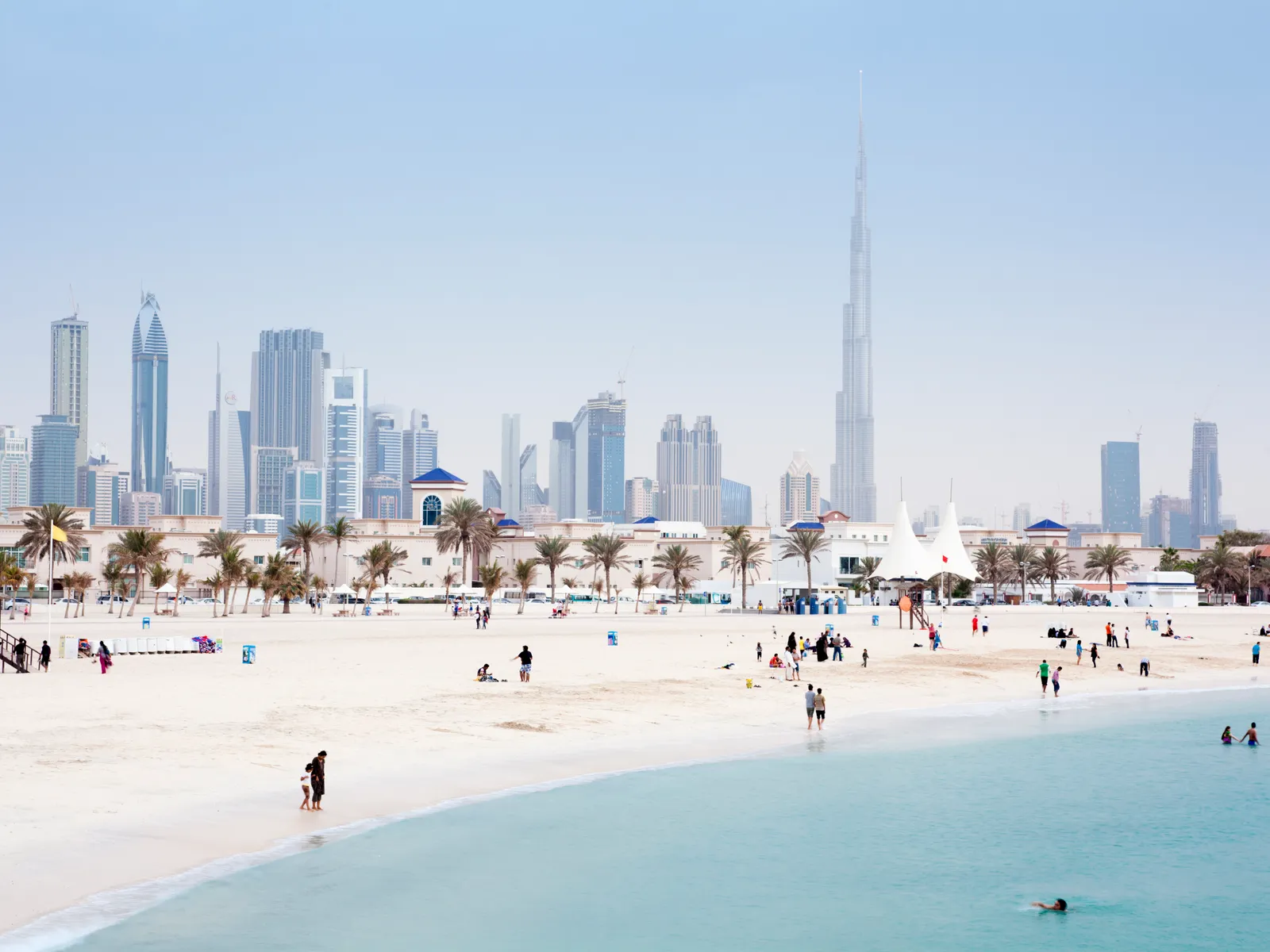 Being surrounded by all the glamour and luxury of Dubai, it's very easy to get carried away with your expenditure! You have to be mindful of your expenses and purchases, especially if it's your first time living alone or if you don't have enough savings to fall back on ?
Dubai is undeniably an expensive city to live in, but these tips will help you make it a little more affordable:
1. Accommodation
Location
Among all the emirates of the UAE, Dubai is hands down more expensive than the others but areas like Qusais, Al Nahda, etc. are considerably much cheaper. You can even live in other nearby Emirates like Sharjah and commute to your workplace or university. This is an affordable approach when it comes to rent but transportation charges could be a hassle. Finding a place near others who go to your workplace/university is a smart idea since then you can carpool. Public transportation saves you money, but you could end up losing a lot of hours in travel time. List out the pros and cons of each alternative, and figure out which one matches your priorities best. Don't forget to add your monthly transportation costs to your rent when you compare options. Research properly on nearby restaurants, bus stops, petrol if you have a car, metro stations, groceries, clinics, etc. and other facilities you may need.
Rent
One of the easiest ways to significantly cut down on rent is to find apartments that you can share with a friend. If this option isn't open to you, websites such as Dubizzle have several sharing options when looking for apartments.

While university dorms are always an option for students, that isn't the only one. Uninest Dubai is a housing facility specifically targeted at students with rents starting from around AED 2900 – this price includes fully furnished rooms, gym and pools, kitchen, staff to assist you 24×7, security and CCTV, study room, free laundry and car parking, free high-speed internet, bi-weekly room cleaning, maintenance, water, electricity, gas AND free shuttle buses to universities and shopping/entertainment districts. You can also find dormitory rooms on booking.com for affordable prices.
Second-hand furnishing
Second-hand items can feel equally as new when coming from the right sources. Start off with second-hand furniture until you have a little cash saved up and are ready for a change. Some good second-hand furniture shops are Used Furniture Buyers in Dubai, Rashid Al Maqoodi Used Furniture, Shams Al Fajar Used Furniture, Dubizzle, Expat Woman, etc. Properly inspecting the items before buying it is crucial, making sure there is no major wear and tear and keeping a sharp eye out for any signs of bed-bugs/roaches.
If you are an avid reader, House of Prose is a second-hand bookshop and is the largest one in the UAE. They don't just sell amazing books at affordable prices but you also get 50% of the price refunded back in credit, once you return a book!
2. Set a budget and track it
Once you've gotten rent out of the way, it's time to plan for the rest of the month. Simply setting an amount with no proper planning is useless. Divide your budget into the basic categories such groceries, utilities, transport, and make sure you leave a little extra to indulge once in a while; you don't really want to miss out on that movie you've been dying to watch just because your budget doesn't allow for it right?
Another important thing to note is to set a budget that ensures that you aren't spending everything you earn. Saving up for emergency expenses is important and while it may put you in a bit of a tight spot right now, you'll be glad you did it.

Buying a treat or two every once in a while may seem harmless, but seeing it all add up at the end of the month has given me nightmares! Make note of all the purchases made or download budgeting/money-tracking apps like Mint and Wallet to keep a check on your spending. Apps like these will show how much you've saved and this sort of reinforcement will help you stay on track. Liv is now the most student-friendly debit card application as they are easy to use, gives offers on various facilities and most importantly lets you create goal accounts and save money!
Another way of keeping track of your money is by using pre-made templates. You can find templates according to your preferences – printable ones with attractive designs, Excel files that can be edited, personal budget spreadsheets or just choose from the vast variety on Pinterest.
3. Food
Cooking at home
Cooking may seem like a daunting task but in the pursuit of effective budgeting and cost-cutting, it is a lifesaver. If cooking at home saves money is not enough incentive, consider the fact that home-cooked food is usually significantly healthier. Buying the below essentials will help you get started:
Spatula
Skillets and frying pans
Bowls
Plates
Hand-held blender
Colander
Wok
Spoons, forks, knives
Make a booklet of simple go-to meals (that don't require too many ingredients) or save them on your phone. French toast, Caesar salad, fried egg and toasts, pulao, dosas (you can get pre-made batter from supermarkets), etc.

SuperCook is a lifesaver when you're not sure of what to make with the ingredients you already have at home. Simply enter the ingredients you have, and SuperCook will display a list of suggested recipes. Pure genius, right?
Ordering food
While cooking at home is ideal, sometimes you just don't have the time, feel too lazy or want to treat yourself. For times like these, make sure you have all the basic food delivery apps installed. Zomato has a 'No cooking week' where they give you 50% off several restaurants quite often, Talabat gives you discounts every time you open your app (order for AED 70 and pay only AED 50, pay AED 70 for AED 95 and AED 100 for AED 140 – ideal for large groups) as well as flash deals, Deliveroo has AED 18 lunch deals and UberEats has some amazing promo codes from time to time. I once ordered myself shawarma and a drink for ZERO DIRHAMS (no joke!) via UberEats because they had a promotion running where you get AED 30 off your meal! I had never tasted better shawarma.
4. Transportation
Try to avoid driving to places that are nearby so as to avoid spending on petrol too often. Find out ways to get there by public transport facilities such as the bus or metro. If the place is close by and the weather is nice, you can even take a walk! Download the RTA app called Wojhati or simply visit wojhati.rta.ae to know about the bus timings and the transport options available from one place to another. If you're a student, get a student Nol card – this will cut down your transportation charges by half!

Even apps like Uber and Careem are great options since you get your first ride for free and they have 50% off discount codes often – these codes have let me travel for as low as AED 10, whereas the minimum charge for RTA taxis is AED 12. Just keep an eye on your SMS for these promo codes! They even allow you to invite friends to the app, and when that friend books their first ride, BOTH of you get $$$ off!
But if you are planning for longer trips or prefer driving yourself, check out www.uaedriving.com. This platform offers an array of affordable car rental options that can fit within your budget. Not only will you have the freedom to travel at your own pace, but you can also save money on transportation costs. With their cheap car rental services, you can enjoy the sights of UAE without breaking the bank!
5. Entertainment
Invest in discount apps like the Entertainer and Smiles app by Etisalat as you are offered amazing discounts on restaurants, retail stores, and several other entertainment options. It's also a good move if you live with friends and want to split the costs with them. Another way to cut down is by not opting for a TV subscription but by paying for Netflix or Amazon Prime, which saves way more money. Cobone and Groupon are great options for sorting out your weekend plans at extremely affordable prices, too.
Check out our list of other affordable things you can do under AED 50 in Dubai, affordable date night ideas and 20 brunches below AED 199!
6. Take advantage of sales
Keep an eye out for Dubai's (MANY) sales if you're planning on buying something. Most things are much cheaper online on sites like Amazon, Noon and Namshi but even among them, the prices vary drastically sometimes. I once purchased a phone from one site only to find it for AED 400 cheaper on another site, 5 minutes later! The Dubai Shopping Festival, Amazon Prime Day sale, GITEX, etc. are some of the region's best sale seasons. Shopping Informer will help you stay informed about all the sales happening or are soon to happen.
P.S. Keep a lookout for the big Black Friday sale that's coming up on 29th November.

The above tips will help you save money without seeming like you're missing out on everything. Meanwhile, if you'd like to make some extra cash in your spare time, here's how!
---
Written and Researched by Aneeta Aby