Is the new iPhone 11/Pro worth a purchase?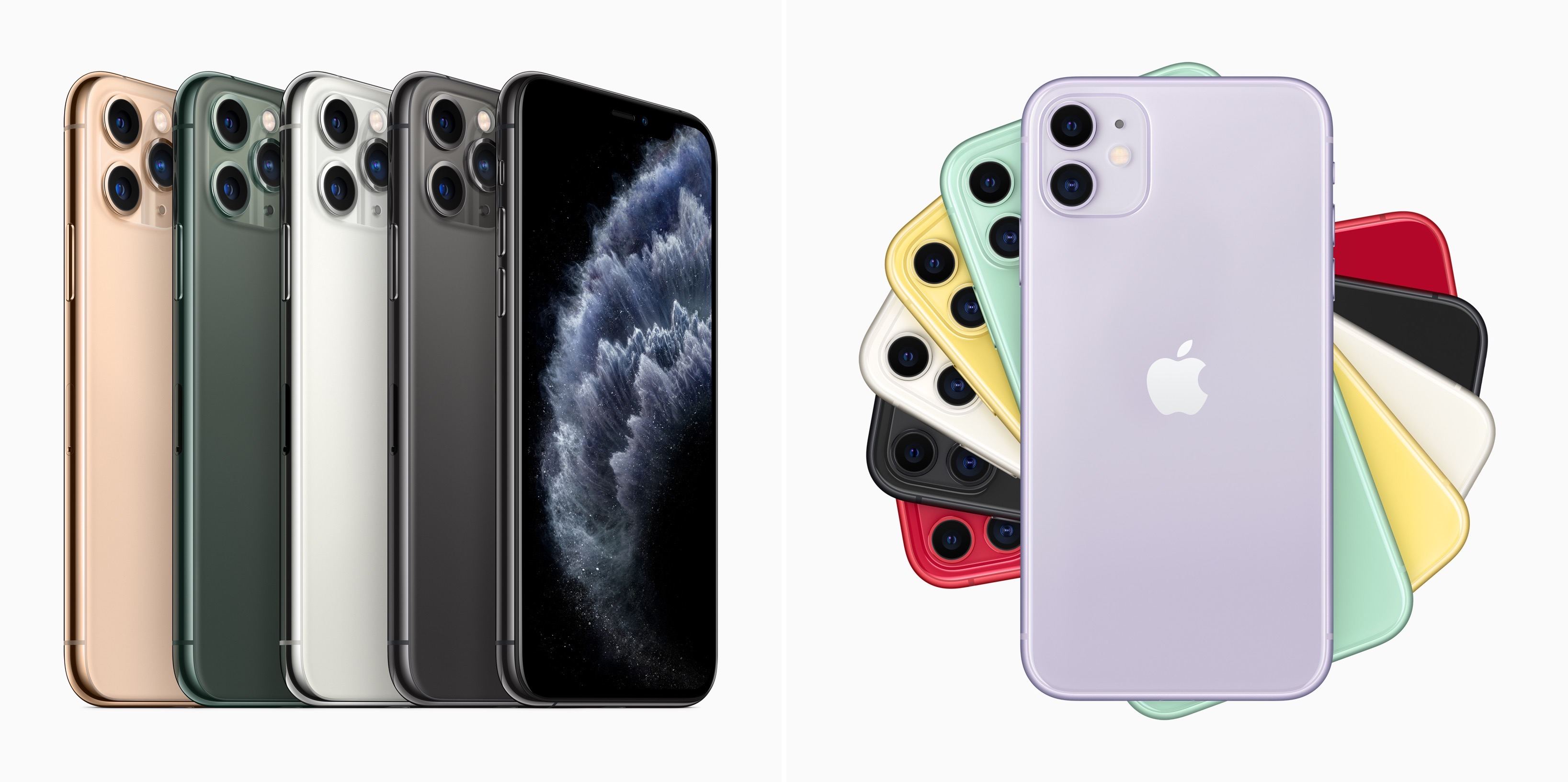 Come September and the world awaits the biggest event of the tech industry – the launch of a new range of products by the most prestigious and elite – Apple.
With new upgrades every year – be it design changes, processors or cameras – Apple-fanatics rush to put in a decently affordable amount of savings in purchasing the 'latest' iPhone. But, is it worth it? ?
Apple just released their much-awaited iPhone 11 series – namely iPhone 11, iPhone Pro, and iPhone Pro Max – and if you're even a tab bit confused on splurging your saving, we'll help you get rid of it right away. Below is a quick comparison for you ?
Unveiling 3 new smartphones, the iPhone 11 with a 6.1 inch LCD Screen and the Pro series – iPhone 11 Pro and Pro Max which are 5.8 inches and 6.5 inches in screen size, respectively, we thought Apple really upped their game unless ?… you'll know soon.
https://www.youtube.com/watch?v=H4p6njjPV_o https://www.youtube.com/watch?v=cVEemOmHw9Y&feature=youtu.be
Photographer's, you're in for a treat. While the iPhone 11 has two rear cameras, the Pro and Pro Max have a triple rear camera system offering an optical zoom along wide lens, a Telephoto lens and an Ultra-Wide lens with a 120 degree field of view (giving you the ability to capture much more in your photo without having to move, a.k.a get the #squad picture right). Also, you're totally acing your 'gram profile.
Getting a tad bit adventurous with their colors other than the signature black and grey, the iPhone 11 is available in 6 colors including red, black, white, yellow, green and lavender; the Pro and Pro Max are available in 4 colors with the latest addition of midnight green ?. We don't know about you, but we're tempted to add some color to our lives ?
The Apple family also introduced their latest lingo (we're certain someone must've already used it in some corner of the world) – 'Slofies' – where one can take slow-motion videos using the front camera. If this isn't a 'gimmicky' development, then what is? ?
Can it survive without 5G?
Guys, every human on this living planet is on a road to success. Every day there's something new to learn and gain knowledge about and it surely gets tough to keep up with at times. While the world's progressing in the tech industry and when brands like Samsung, OnePlus and Huawei have already introduced the next-gen handsets supporting 5G, Apple didn't succumb to industry pressure and certainly disappointed fans a tad bit ?
The 3 recently launched phones do not support 5G because as witnessed in the past decade, Apple indulges in giving its audience only well-established mobile network standard. Let's remind you that iPhone 3G was launched only in 2007, despite 3G networks being launched between 2002-2003. However, the Pro series models support Gigabit LTE, which is a very fast form of 4G ?
So, while you were awaiting the fastest mobile network on your iPhone, we're sorry to burst the bubble for you. It's predicted that Apple will launch its next set of models with 5G in 2020 ??‍♀️.
Is it worth it?
If you've been part of the generation joking to sell their kidney for a new iPhone, we're more than happy to say you're still part of it ?. Varying with their storage sizes, iPhone 11 will be priced from AED 2,949 and iPhone 11 Pro and Pro Max will cost AED 4,219 and AED 4,639, respectively ???. The phones can be pre-ordered starting this Friday on September 13 and will arrive in UAE stores on September 20.
The iPhone 11 Pro battery will last 4 hours more than the iPhone XS and 5 hours more than the iPhone XS Max – here's making sure you don't carry the unnecessary weight of a power bank. However, the life of iPhone 11 is no biggie and just an additional 1 hour more as compared to last year's XR. So if you own an XR and planning to upgrade, make a sensible choice!
So, here's the deal – if you're an ardent photographer and know to make the best use of your camera – or would get the best out of 3 lenses – you definitely need to get your hands on the latest iPhone 11 or Pro Series while picking your favorite color! ?
There's more than one reason for you to pick these Pro series phones, because well – they're definitely "PRO" than your skills. From their front-facing 12MP wide-angle camera helping you get all your friends in one picture (also ensuring you don't miss out anything visible in the frame) to the new Night Mode ? which automatically turns on and illuminates the entire scene, the Pro and Pro Max camera system is every photographer's dream ?
Also, in case you think you're fast – hold that thought – the new iPhone 11 and Pro can quickly switch to the ultra-wide if it needs to capture an entire scene providing a 120-degree field of view (travel bloggers, this one's for you)!
But, just for a couple of additional lenses and increase in battery life along with an iOS 13 upgrade that will soon be available in an iPhone 6 or above handset – every iPhone user is rightfully and very much in the league and definitely technically upgraded. Just to help you decide better, a customer can also get their hand on the iPhone 11 for AED 2,069 with Apple's trade-in option. What's more, the trade-in option is also available for the iPhone 11 Pro, starting from AED 2939, and iPhone 11 Pro Max, starting from AED 3359
To conclude, if you're stuck onto a handset that's iPhone 8 or onwards and can't afford a new one, we'd suggest you might as well wait for their 5G upgrade on their future models save a few pennies and indulge into purchasing another Apple product and just make the family bigger. But, if you own an iPhone 8 or lower, we think you totally upgrade your tech game and pick any of the three newly launched phones. How's that for an idea? ?
---
Written and Research by Simran Kanal