17 Apps/Websites you didn't know you needed!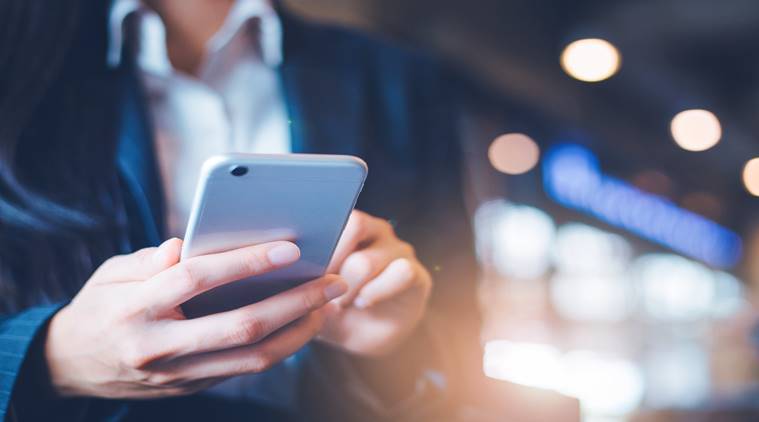 The internet is truly one of man's greatest inventions yet. Whether it is for the better or worse (Black Mirror, anyone? ?), only time will tell. But it has undeniably made life infinitely easier for us. From websites that will tell you what you can cook with the ingredients you already have at home, to apps which identify a song just by you humming into it, we've got it all listed down! ?
If you live in Dubai and use the public transport system quite frequently, I cannot stress enough how important this website is for you. I have saved SO MUCH time since I discovered this website. ? You enter in your origin and destination, and it tells you how to get there, how much time it will take you, the different ways by which you can get there, the time upon reaching, basically everything you'll need to know! ⌚ The website updates itself every few minutes, so it even accurately tells you if a bus is running late/early. Gone are the days when I would go wait at the bus stop hoping for a bus to come soon. I just get down a few minutes before my bus comes now! ? They even have their own app. 
Wojhati isn't available on Android nor iOS, but has a perfectly good substitute called S'hail! S'hail is available on both Android and iOS.
Feeling a little peckish at home, but don't know what to cook? ☹ Supercook is the perfect solution! Open the website and either type in the main ingredients you have at home or choose the ingredients from the list they've provided. You instantly get tons of recipes using the ingredients you mentioned! ? You can even narrow down the recipes by diet, meal-type, cuisine or key ingredients.
If you watch a lot of television shows, this one is for you. It gets really confusing when you're following over a few shows at the same time, and it's hard to keep up with the release dates of new episodes. ? This app makes it so easy! You enter in the shows that you watch, and the app does the rest of the work for you. Each time a new episode gets released, you'll get a notification! ? They even tailor their news and community feed according to your progress so that you don't stumble upon a spoiler. The only part I don't like is that they show you how much time you've spent watching TV shows in total, and seeing that number makes me feel guilty. ?? 
4. Forest
We're all addicted to our phones, it's sad but it's true. Chances are, you're probably reading this article through your phone even though you're supposed to be doing something else. ? The Forest app allows you to combat this procrastination. Set the timer on the app, and virtually a seed is 'planted'. If you use your phone before the required time is up, your plant dies. If you don't, the plant thrives and grows. ? The more you stay away from your phone, the more the plants grow and eventually becomes a forest! What's more, the premium version of this app actually plants REAL trees in exchange for you just doing your work and staying away from your phone! ?
5. Lock & Stock
Virtual plants, not your thing? We get it. If you're a university student in UAE, this is the app for you! Lock&Stock aims at keeping university students off their phones while in class. ? You get rewarded points when you lock your phone, and these points can be used to redeem offers/discounts and can even land you internships! Also, this app is FREE. Find more information about the app here. ?
Life is hard, and on some, harder than the rest. Opening up to a friend about your deepest insecurities or concerns isn't always easy, because maybe you're scared they'll judge you, or it could be about them, or you just don't have anyone you feel like you can trust! ☹️
Whatever your reason may be, sometimes talking to a complete stranger on the other side of the world anonymously can be a huge relief. That's exactly what 7 Cups offers. You can chat confidentially with trained listeners, online therapists and counselors for free AND completely anonymously.
"Whether you are going through a challenging time or just want to talk to someone, 7 Cups can connect you to kind people and help you develop new skills to solve your problems. ?"
If you're just a kind soul who would like to listen to someone's problems and offer them words of comfort, you can even volunteer as a listener on the website. You're given a short training in the beginning, and then you're good to go. ? You can even choose the topics you're familiar with so that you don't handle something potentially harder than you're used to.
You know how most websites require you to register nowadays and your email ends up looking like this? ?‍♀️
Ten-minute mail is the perfect solution to that! They give you a temporary disposable email ID that's valid for just 10 minutes, and you can use this for the registration of all those websites. No more spam! ?
If you're a book lover like me, this is the site for you. As much as I hate to admit it, reading on my phone or a Kindle is much easier nowadays. ? While I do miss the smell of new books, it is undeniably easy to just have the e-book on your phone than lunging around a 300-400 page book. This website has a large collection of FREE e-books that you can simply read online, no registration required. ? 
Struggling with your math homework? This website is your saviour. ? Mathway answers almost all of your math problems, from algebra and statistics to calculus and even CHEMISTRY! The best part? It not only gives you the answer, it even shows you the steps while solving AND explains the solution. ?
Free Rice is an amazing website where you answer really simple multiple choice questions and for each correct answer, they donate 10 grains of rice through the World Food Programme to help end world hunger! ? You can choose from a list of categories, and answer only the topics that you like/are familiar with. What better way to kill time, and save the world while you're at it? ?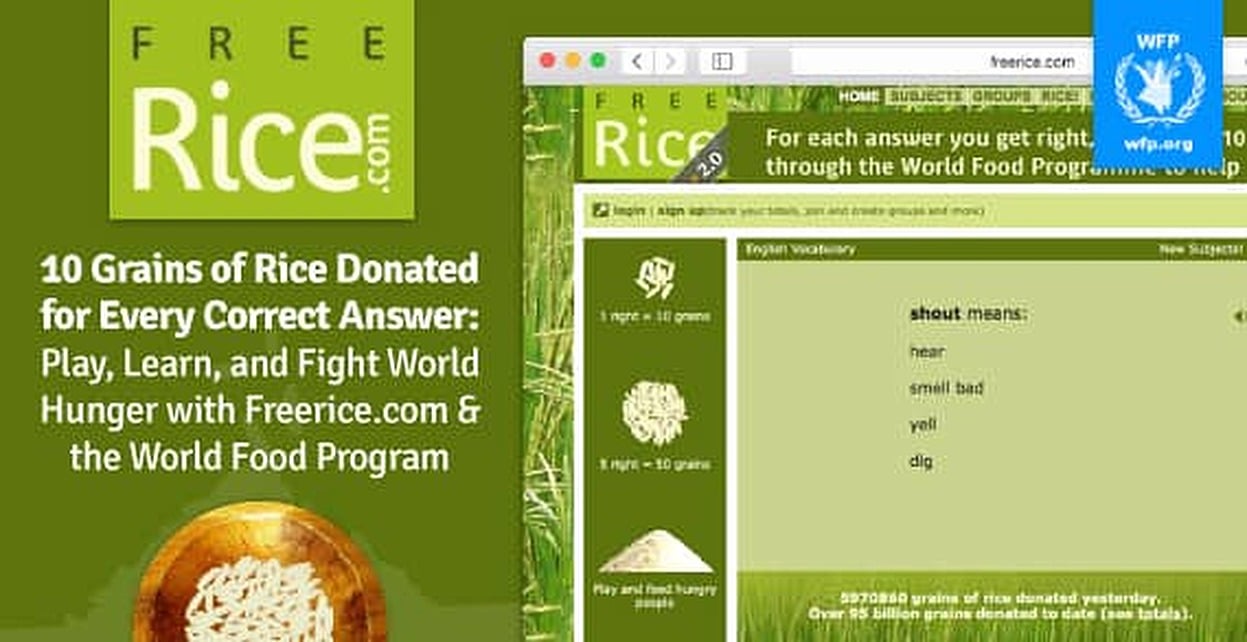 Sure humans die in movies all the time, but nothing breaks your heart quite as much as when a dog dies. HE WAS SUCH A GOOD BOY, WHY DID HE HAVE TO DIE?! ? Avoid such emotional trauma by simply entering the name of the movie/tv show/book/video game into this website, and it will tell you if a dog ? dies in it. What's more, it even shows you if any other animals die, if any clowns are present, if there's any teeth damage involved, etc.
Traveling abroad and missing your daily dose of Kris Fade? Radio.garden allows you to stream almost any radio station around the world live! Now you can literally sit back, relax and listen to the world. ?
13. Runpee
At the movies and need to pee really badly? ? This is the app for you. Just type in the name of the movie, and the app tells you what time you can go to pee without missing any critical plots. Read our detailed review here.
14. Dimly
One of the things I've found most frustrating about my phone is that it's too bright! ?‍♀️ The brightness is perfect for the morning, but when it's night and I'm in bed, I find that even the lowest brightness setting is too bright. This is especially annoying if you're sharing the room with someone who's trying to sleep, and the glow of your phone is lighting up the whole room. ? Enter – Dimly! This app lets you lower the screen brightness past the preset limits by your phone. There is an option to even turn it off automatically at 7 AM – which I highly recommend you doing! I forgot to turn it off once and when I woke up in the morning I couldn't see anything on my screen at all. I had to turn it off from memory and this took a LONG time! ?
Available on Android.
15. Screen off keep playing
Don't you hate it when you just want to listen to some music on YouTube, but you have to keep your screen on for it to play? This app helps do exactly what it's named – the screen is off, yet the audio keeps playing! ?
Available on Android. 
16. SoundHound
There's NOTHING worse than hearing a song once, falling in love INSTANTLY, and then not knowing its name. ? SoundHound is your solution. Simply open the app, press the sound hound button and either let it listen to the song play on the radio. You can even sing or hum the song instead, and it will tell you which song it is! ?
17. Ekar/Udrive
These apps are already quite popular now, but they're so helpful that I had to add it in here for anyone who may not know! Ekar and Udrive allow you to rent cars almost instantly. Open the app and it shows you can find free cars near you. You only have to pay for your trip, starting from as low as 50 fils per minute! When you're done, just park the car and leave the keys inside it. No fuel cost, no parking fee, no insurance cost! This is especially helpful if you're car has gone for servicing/repairs, and you're stuck without a vehicle for a few days.
Ekar is available on Android and iOS.
Udrive is available on Android and iOS.
Are we missing out on any other incredible apps? Let us know in the comments below!
Note:
If you're looking for an online exam platform, check out Mettl.
If you're looking for a cleaning & maid service, check out Urban Company.
---
Written and Researched by Zeba Bashir