Top 7 Non-Surgical Cosmetic Procedures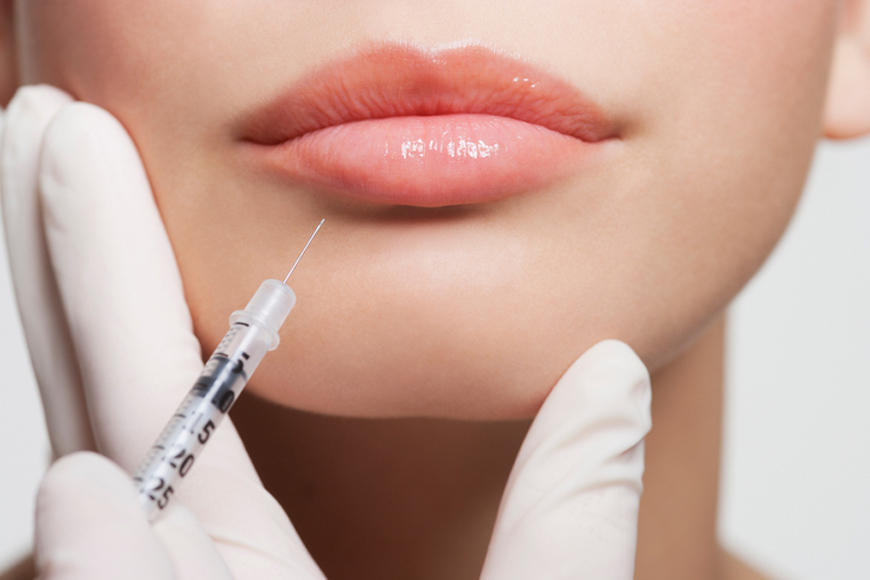 Do you suffer from an inferiority complex? No, worries! It is now easy to achieve flawless beauty without any invasive cosmetic surgery. Many semi-permanent and permanent non-invasive cosmetic procedures can give you the boost you need!
Non-invasive cosmetic treatments have gained significant popularity compared to invasive ones in the last few years. These procedures have a number of advantages, and the results are very effective. Some of these are discussed below:
What are the advantages of non-invasive procedures?
As the name (non-invasive) suggests, to perform these treatments, no invasion is required. Its benefits include:
Since no surgery is performed, these treatments do not involve much pain.

Non-invasive procedures are safer.

There is no risk of getting any kind of infection after surgery.

The cost of these treatments is lower than invasive ones.

These treatments take less time. Each session usually takes an hour.

There is almost no or very little recovery time for non-invasive procedures.

Non-invasive procedures have fewer side effects, most of which heals naturally.

The patient does not undergo any stressful surgical procedures.
Due to these advantages, people prefer opting for non-invasive cosmetic procedures. However, if you are pregnant, you shouldn't undergo any of these procedures. Visit www.bestforparents.co.uk for more info and consult your doctor and midwife if you've had any treatments.
What are the top non-invasive cosmetic procedures?
Choosing the right cosmetic treatment can be confusing sometimes. You need to consider a few things before you select one for yourself. Visit a certified dermatologist and discuss your medical history, health condition, habits, and some other facts before going for any cosmetic treatment. Here is a list of top non-invasive cosmetic treatments that can help enhance your look.
1. Neurotoxin Injectable fillers
Injectable fillers have become a popular technique to get rid of wrinkles. These are a type of botulinum toxin which freezes your facial muscles. As a result, you cannot make certain expressions. All these expressions trigger wrinkles and fine lines. No new wrinkles form when we stop making these facial movements, and your skin stays smooth and ageless.
2. Dermal fillers
Dermal fillers are also injected into your skin to make it look plumper and fuller. If we take under eye filler, for instance, the effect usually lasts for four to six months. The same applies to other dermal fillers as well. After that, you might need more sessions. After the treatment, your face will look younger and healthier. Filler is another popular way of treating wrinkles, sun damages, and other skin issues.
3. Coolsculpting
Among all other non-invasive beauty procedures to choose from, Coolsculpting has become one of the most preferred fat removal treatments since 2010. In this procedure, your fat cells are frozen at excessively cold temperatures. After the cold treatment, the cells get destroyed permanently, and your body will reject those naturally. It takes almost three weeks to see any visible changes.
During the process, an applicator is placed on the target area. You may feel some stinging sensation, but otherwise, the treatment is painless. Each session takes an hour, and you can join your work immediately after the sitting.
4. Chemical peel
A chemical peel is the easiest way to remove your old dead skin. A chemical product is applied to your skin during the treatment. Later, when it is stripped away, the upper layer of your skin also gets removed.
Thus, you get a smooth, clean new layer of skin. This treatment also removes patches, scars, and other marks.
5. Laser hair removal
Laser hair removal is an effective technique to get away with your unwanted hair. High-heat laser light is used for this treatment, which destroys your hair follicles permanently.
The result lasts for a long time, and the process is painless and quick. As a result, you get smoother, hair-free skin.
6. Non-surgical nose job
If you want to fix your nose without having any surgery, a non-surgical nose job is perfect for you. During this treatment, fillers like Hyaluronic acid will be injected into the target area.
The results are not permanent, but they will smoothen the surface of your nose and give it a better shape. But if you want to make your nose smaller, this procedure will not help.
7. Lip injections
People love fuller and plumper lips. You can get that effect with lip injections/lip fillers in Denver, for example, so that your lips can look as full as you want them to. Usually, these fillers contain Juvederm. The effects last for months, and there is no recovery time. After the treatment, your face will look younger and less sharp. You might want to visit site like this to know more about the procedure!
Conclusion
These are some of the top non-invasive cosmetic procedures that can bring significant changes to your look. With these treatments, you can get your dream look without posing a risk to your health. Who doesn't want to look more attractive? Good appearance also boosts your confidence and self-esteem. So, consult your dermatologist and select the most suitable cosmetic treatment for you.