Noire "Dining in the dark" (courtesy Berger Paints)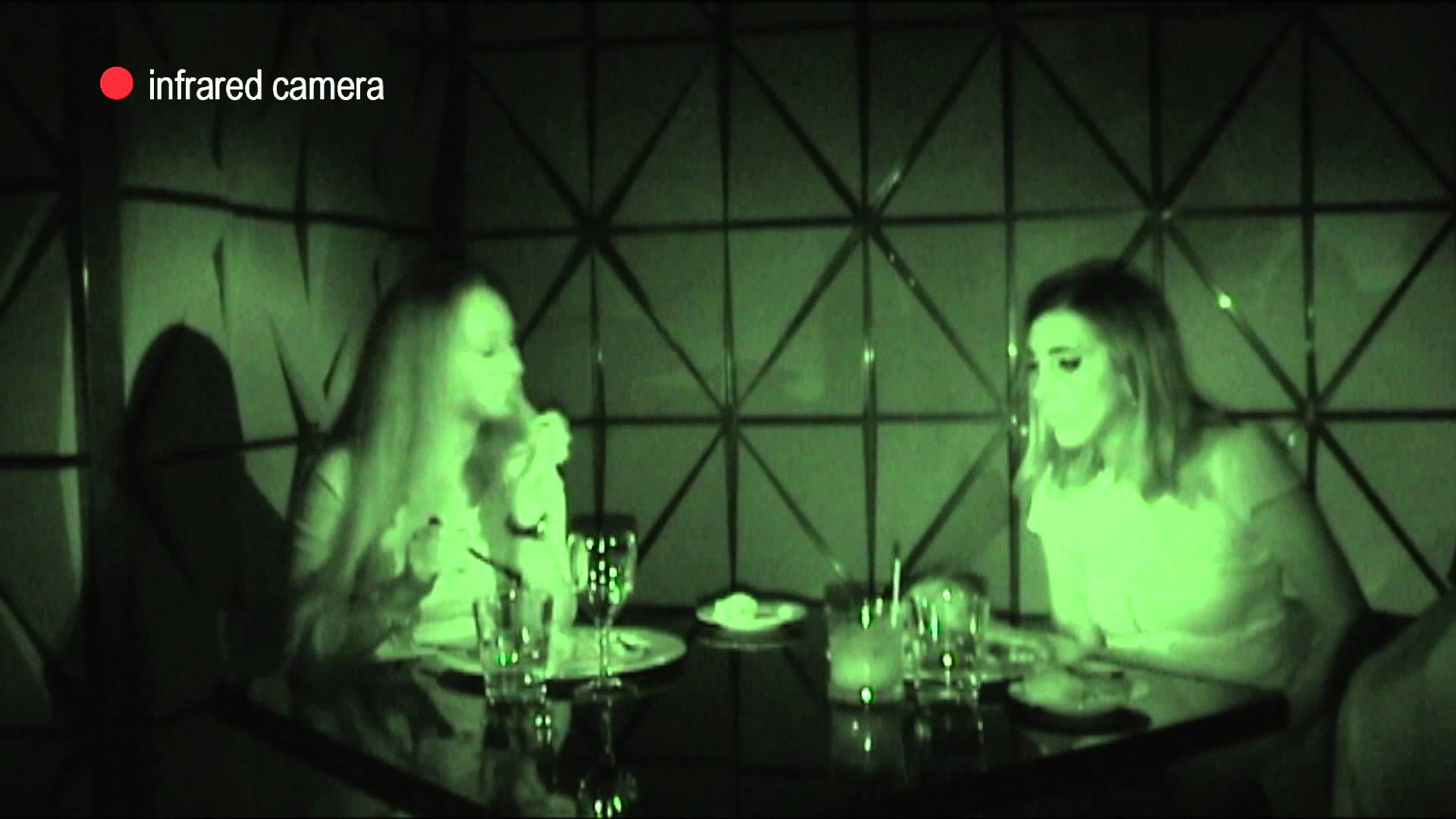 "From a pitch-black setting, night vision equipped waiters and the thrill of experiencing 5-star gourmet cuisine without your sight – Noire Dubai, awarded Best Experimental Restaurant in the Middle East by the prestigious BBC Good Food Awards, brings you one of the top experiences in Dubai and a culinary adventure unlike anything else in town"
The collaboration
Berger Paints in collaboration with Noire, Highlights Arabia's Splendour in a Unique Social Awareness Campaign! This latest campaign celebrates the unique culture and traditions of the Middle East, its timeless landscape, and the national pride of its people. This newly launched initiative is part of Berger Paint's Corporate Social Responsibility (CSR) initiative which adopts a unique approach to 'see' Arabia through colors.
Berger Paints have created web-series, that are a set of 2 minutes long films, woven around an intensely emotional and heartwarming narrative, in Arabic with English subtitles. This features landmark structures and geographical landscapes, including deserts, wadis, creeks and beaches, the web-series further highlights the journey of a visually impaired young girl with her grandfather, her 'Jiddoo'. Through the journey, Jiddoo connects heritage, culture, and landscape with colors through verbal narration, feel and touch. The films not only connect with the emotions of the viewers but also help to demystify that people with visual disability can also enjoy and experience physical and natural beauties present around them through their special sensory powers.
Below is a snippet! Click here to watch all the webisodes.
Experience at 'Noire' (french word for 'Black')
Great dining should always be an adventure for your taste buds, but what about your other senses?
Prepare to walk into Noire and savor every flavor, texture, and scent as you explore Noire's finest culinary surprises dish after dish. Priced at AED 325 per person, this exclusive 1 ½ hour Dubai dining experience includes a surprise 3-course gourmet menu with paired beverages, and a reception after [in the light] to discuss the featured menu with the chef and restaurant manager. In order to ensure an exclusive and personalized experience, guests will be led to their table in a private restaurant setting that is cloaked in complete darkness, escorted by servers wearing night vision goggles.
This is an experience everyone must have at least once in their life! You will end up having dishes that you never thought you'd have. For example; I have never tried foie gras and I actually ended up having it with a dash of coffee and, I'm not a fan on Salmon at all, but guess what? I loved the Salmon dish that was served! It is next to impossible to provide 100% accurate information on your dietary preferences while booking at Noire. We would usually only end up stating the obvious, but then what turns up at your table… is a mystery on its own.
Book a blind date ( 😆 ) or table with your special someone, guest or group of friends to 'see' dining in a new 'light' and have fun like never before 😉
About Berger Paints
Berger Paints had its colorful beginnings in 1760, when Lewis Berger, an enterprising young German chemist pioneered the modern paint industry by setting up his first factory in England. Berger Paints Arabia began operations in 1995, and now boasts a significant presence in the country with one of the most advanced plants in GCC. It has leveraged its facilities in UAE to export to over 50 countries covering Central Asia, CIS, Arab League countries, Cyprus, North Africa, sub-Saharan Africa and IOR islands. It has won numerous awards on environment, including the Dubai Environment Department's Green Industry Award and was commended by Dubai Municipality for its efforts to 'Address Benefits and Barriers to Industrial Waste reduction, Reuse and Recycling.'
Contact
Noire – +971 4 311 8316 or email [email protected] (any allergies and or dietary restrictions must be mentioned at the time of the booking)
Berger Paints Paint Doctor – +971 4 339 1000
Location of Noire