Bounce ~ Off the wall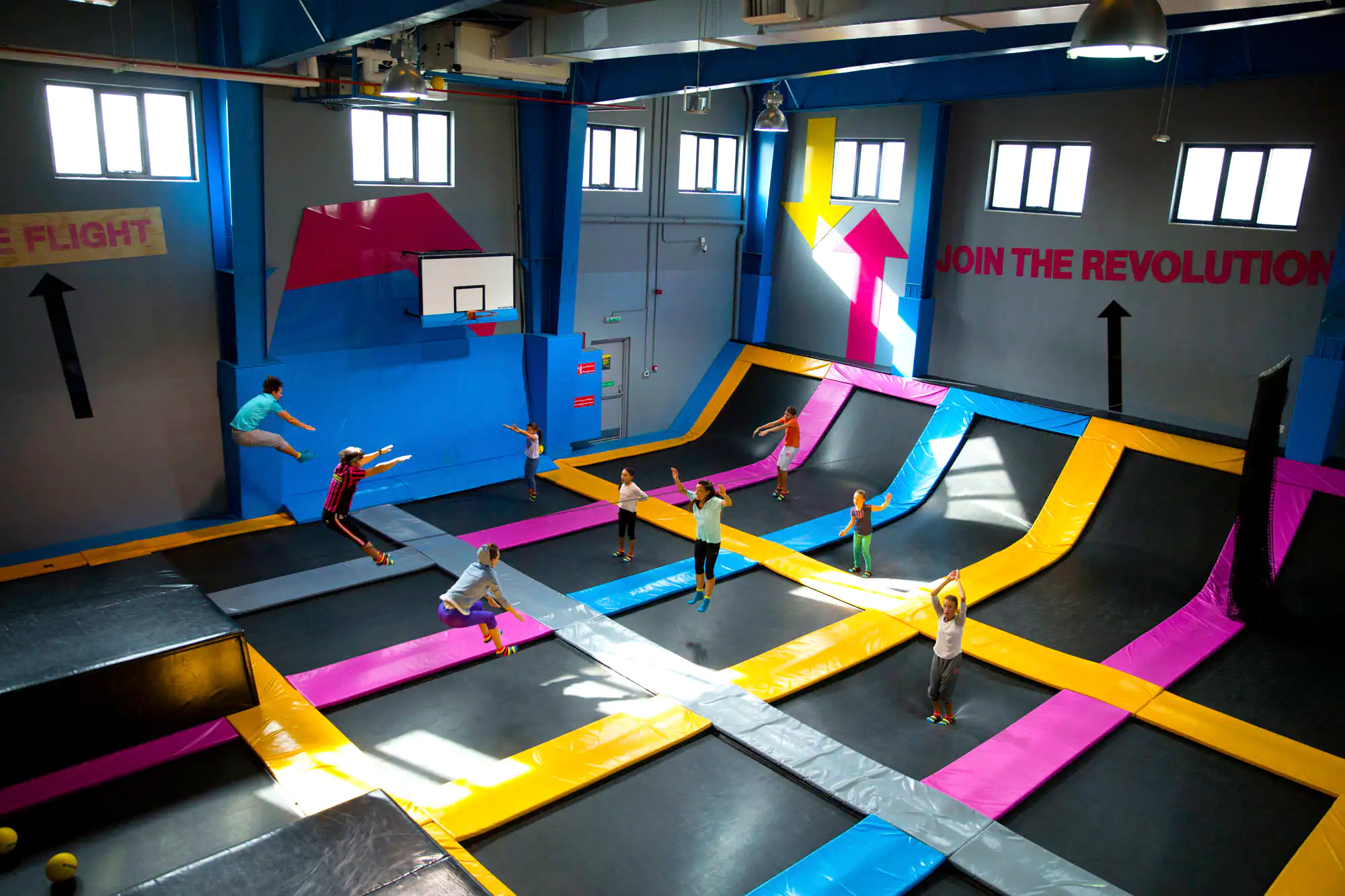 BOUNCE ~ OFF THE WALL, LITERALLY, AS BOUNCE INTRODUCES EPIC NEW OFF THE WALL PARTIES!! ?
About the party
Looking for the ultimate party to celebrate or just hang out with your mates? Then look no further than BOUNCE the EPIC trampoline phenomenon and free-jumping revolution which gets set to launch OFF THE WALL parties on 18th January!
BOUNCE is already renowned for throwing MEGA parties but the brand new OFF THE WALL concept promises to turn up the heat tenfold across all three venues.
N's experience
Priced at AED170 per person from teenagers who want to just have fun to workaholics who need to have fun, the Off the wall party is indeed worth every penny! Why?
You have 2 hours of unlimited jump time. The ENTIRE bounce studio is for YOU and your friends. This includes the normal jumping arena, dodgeball court, and the big bag area
There is a dedicated bounce host/trainer for you, throughout the course of your party – he will teach you the tricks of the trade and steer you in the right direction to follow in their WALL RUNNING footsteps. After all, BOUNCE parties are OFF THE WALL! Our coach (Rostik) was very (very very) patient, I must say. He managed to teach all my friends a trick or two (and taught me how to flip #finally) ?
Upon completion of 2 hours, you have a dedicated "chill out zone" where you can hang out with your friends in the newly transformed party rooms. This room offers an earth-shaking sound system, EPIC LED lighting, and comfy beanbags
NKD Pizzas, drinks, fries and chilled water – everything is served, right then and there, as you're busting a move or two ?
*The parties will be available in Dubai, Abu Dhabi and Al Ain from the 18th January and can be booked from 6pm onwards, seven days a week.
Other information
Opening hours: 10am – 10pm Sunday – Wednesday / 10am – 12am Thursday / 9am – 12am Friday / Saturday 9am – 10am
Contact: +971 4 3211 400 or email [email protected]
Location