9 Time Management Techniques for More Productivity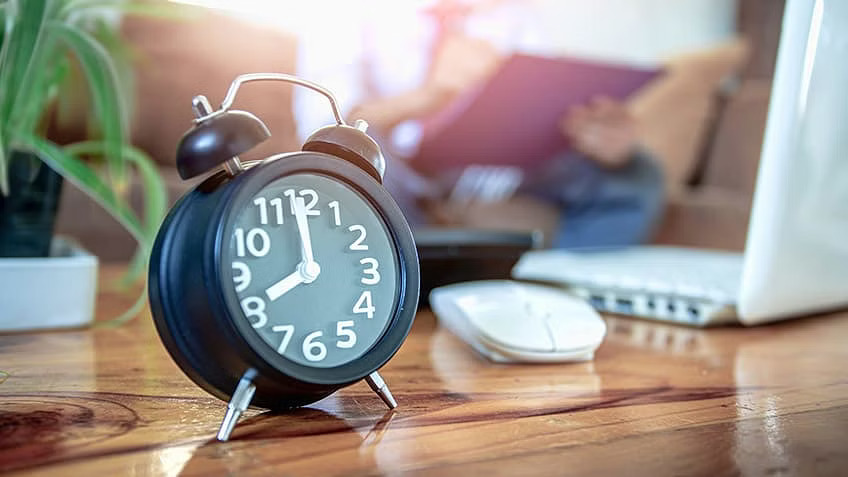 It's no doubt that many people struggle with time management. According to some studies, people who set goals are likely to succeed more. Did you know only approximately 17% of individuals track their time despite the many helpful apps available? Time management can be tricky!
That's why you need to acquire the necessary skills to ensure you stay productive throughout the day. If managing your time has been a problem for you, this guide's got you covered. It offers top techniques you can use today to conquer procrastination and manage your time well. Read on!
1. Track Your Time
Tracking your time allows you to estimate how long you take to complete each task. The time management technique is critical for recording hours. You can use it to measure your work hours and gain valuable insights into your time doing a specific task.
That said, what can you do to track your time? You can use a spreadsheet for manual time tracking or utilize available apps. This offers you accurate time data, allowing you to monitor your productivity. The good news is the internet provides many free apps for tracking time and attendance.
These apps can give you a report showing what you did throughout the week. You can also see the time spent performing particular tasks. After using this technique for several weeks, you can notice trends and discover what you may be doing wrong with your time.
If you want to spend your time well, it's vital to understand how you use your time and design a plan to get rid of the time you spend doing the wrong things. Using this powerful strategy can help you get real-time data and use it to plan for more productivity.
2. Plan Your Day in Advance
Planning your day may seem an obvious strategy, but it works for many people. For example, it enables you to organize your tasks because you get insights into the things you should do. You can do this monthly, weekly, or daily and everything else falls into place. Here are a few tips to help you organize and plan your day:
Use time management tools and apps

Have a to-do-list

Utilize personal organizers and calendars

Take advantage of bullet journals, notepads, and post-it-notes, among others
3. Take Breaks
If you work all day long without taking regular breaks, it could be time you rethink your time management strategies. Some people may think working without breaks can enhance their productivity, but the opposite is also true.
There are many incredible things you can do during your breaks. For example, you may want to take a cup of coffee, read a favorite book or take a short walk. Whatever you decide to do, it all depends on your preference. Why should you take breaks? You get refreshed to start the next phase of your work, leading to improved energy levels and productivity.
Sometimes it may be okay to work for long hours, especially if you have a lot of work to handle. However, if this becomes a long-term habit, you risk getting tired and becoming less creative. Taking breaks during work can boost productivity and are essential for your well-being.
4. Avoid Distractions and Focus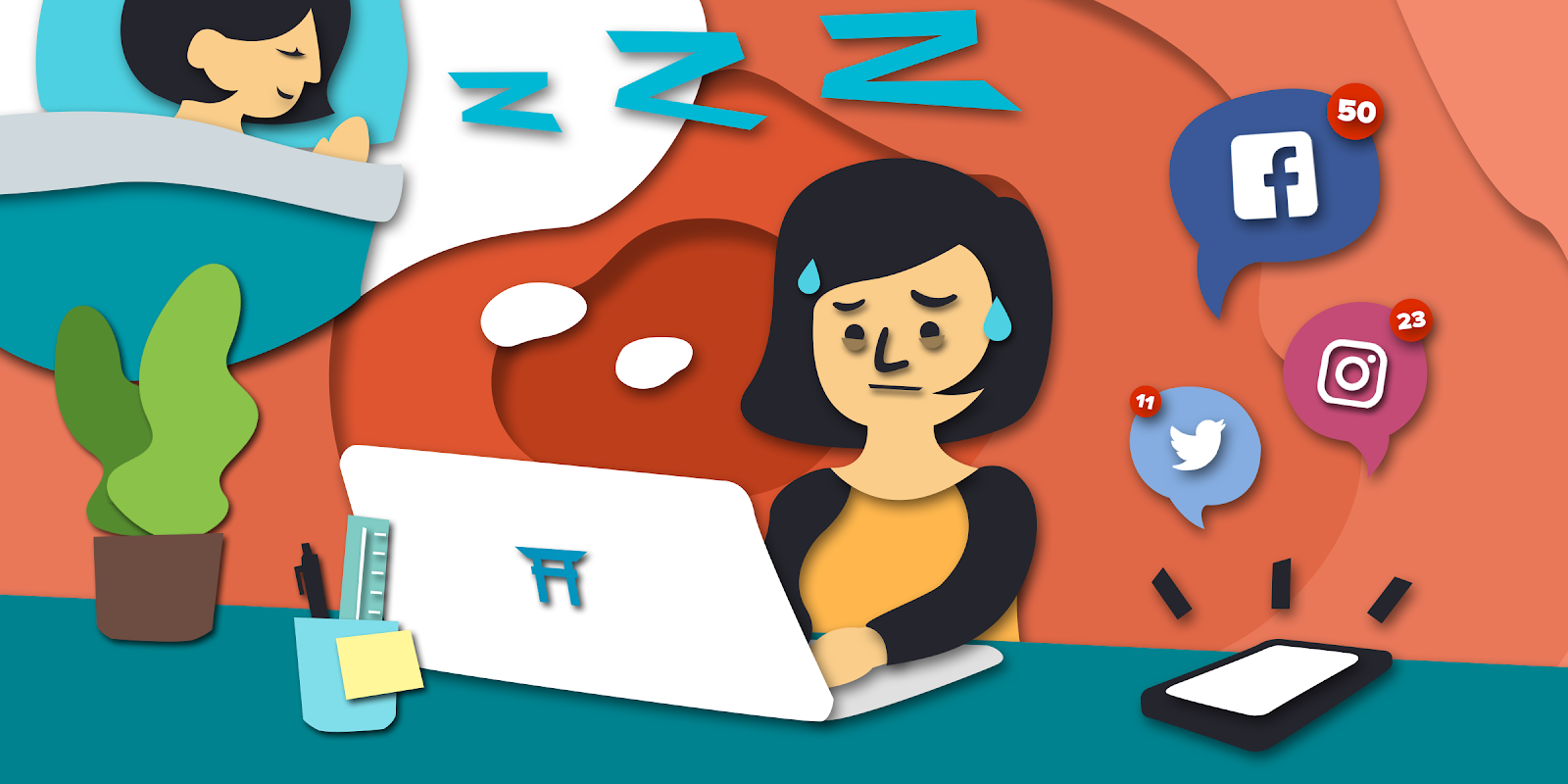 In today's work environment, e-mails, messages, and notifications can distract, pulling you away from concentration. While there are a few actions, you can take to avoid distractions. The most effective way is to recognize the importance of accomplishing tasks and work towards your goals no matter what happens. Here are some things you can do to avoid distractions:
Turn off your computer and phone notifications

Switch off your phone during work hours

Switch off W-Fi if you don't need it to perform your tasks

Resist the urge to use social media during work hours
5. Master Your Energy levels
Energy levels can impact your productivity. For example, you may notice some hours when your focus is at its peak, allowing you to do more. You need to find when your productivity is at its best and schedule your most important tasks at this time.
Is your peak production in the morning hours? Do the tasks you deem critical at this time! If your energy levels tend to crash after lunch, this is the right time to take a break and do other things like updating spreadsheets, checking emails, or cleaning your desk.
To discover your energy level patterns, rate your production after every 30 minutes. Within a couple of weeks, you can identify your energy level trends. It may vary from person to person because everyone is unique.
6. Automate Your Tasks
Doing the same tasks may not be a great idea. Are you automating your tasks? If not, you may want to consider it because you might be wasting much of your time. Automating some tasks should be a vital aspect of your job if you're looking to work smart. The best part is this strategy can help you gain extra time to do other exciting activities. Some tasks you can automate may include:
Using Grammarly to proofread your work

Scheduling and automating your social media posts using Buffer

Using Google calendars to set reminders

Creating a spreadsheet for tasks you do daily or weekly
By implementing some of these ideas, you will be able to see how automation can help to improve business productivity, as well as quality improvement. For example, if you have Grammarly overseeing your spelling and grammatical errors, and improving them before the customer sees them, they will see how professional you are as a business, and in the competitive world we are in, this is very important. Of course, you may also decide to learn more about the different types of improvement software that can be of benefit to you in order to ensure that your business is only getting better at their tasks and not falling behind. This is something that should be at the top of your to-do list too, so consider it where you can.
7. Delegate Some Tasks
If you're a small business owner or have a startup, don't make the mistake most beginner entrepreneurs make. Some owners take on more work and think they can do it without hiring people to help, like services that can help with startup company taxes, as well as other financial and management assistance. While you may think you're saving money, this may not be the right path to take. Why so?
In the end, you may get burnout and fail to accomplish anything because client emails and deadlines may swamp you every minute. Delegating some tasks is a critical skill every entrepreneur needs. Due to these reasons, business owners typically use task management applications (you can click here for more info on such apps) to delegate tasks to employees and to track their progress to ensure that tasks are being done correctly. While you can go the extra mile to accomplish all tasks without delegating, is it worthwhile?
How about getting solutions by incorporating an OKR tool or something related? Obviously, you need the progress. Such tools could come to your service if you need to execute your business strategies and focus on the goals. Perhaps in the far future, your business curve will also grow exponentially as you always envisioned. Hence, constantly keep looking out for opportunities to grow and leverage.
Also, why not spend a few hours looking for more clients to grow your business instead of using this time to update your website? If you want to boost your productivity, develop a reliable team to help you with some tasks, giving you time to focus on your business's critical aspects, such as closing more sales.
8. Resist Procrastination and Perfectionism
Procrastination and perfectionism relate in many ways. For example, if you're a perfectionist, you may fail to finish a task as you expect and end up giving up as a coping mechanism. On the flip side, procrastination can impact your productivity and affect different aspects of your life. Focus on getting the work done and avoid perfectionism because it can lead to failure.
However, procrastination may not always be harmful if you do it the right way. For example, it's okay to have buffer time before moving on to the next task. It's an opportunity to refresh and gain the energy to continue working on other tasks.
9. Take Advantage of the 80/20 Rule
According to the 80/20 rule, 20% of your input results in 80% of your output. List the tasks you believe can help you achieve your goals. Select the job with a massive impact on your results and channel all your efforts into accomplishing it.
If you have the habit of leaving tasks incomplete, stop it. You can break tasks into parts if it's taking it longer than you may expect. Allocate more time to this task and ensure it gets done at all costs. You don't want to develop the cycle of leaving jobs incomplete because it can affect your productivity.
Conclusion
Do you struggle with time management too? While this can impact your productivity, completing your daily tasks doesn't have to be challenging. You can learn time management techniques to get more done in less time. Which of these outlined tips do you think can work for you?