10 Fun things to do in Dubai with toddlers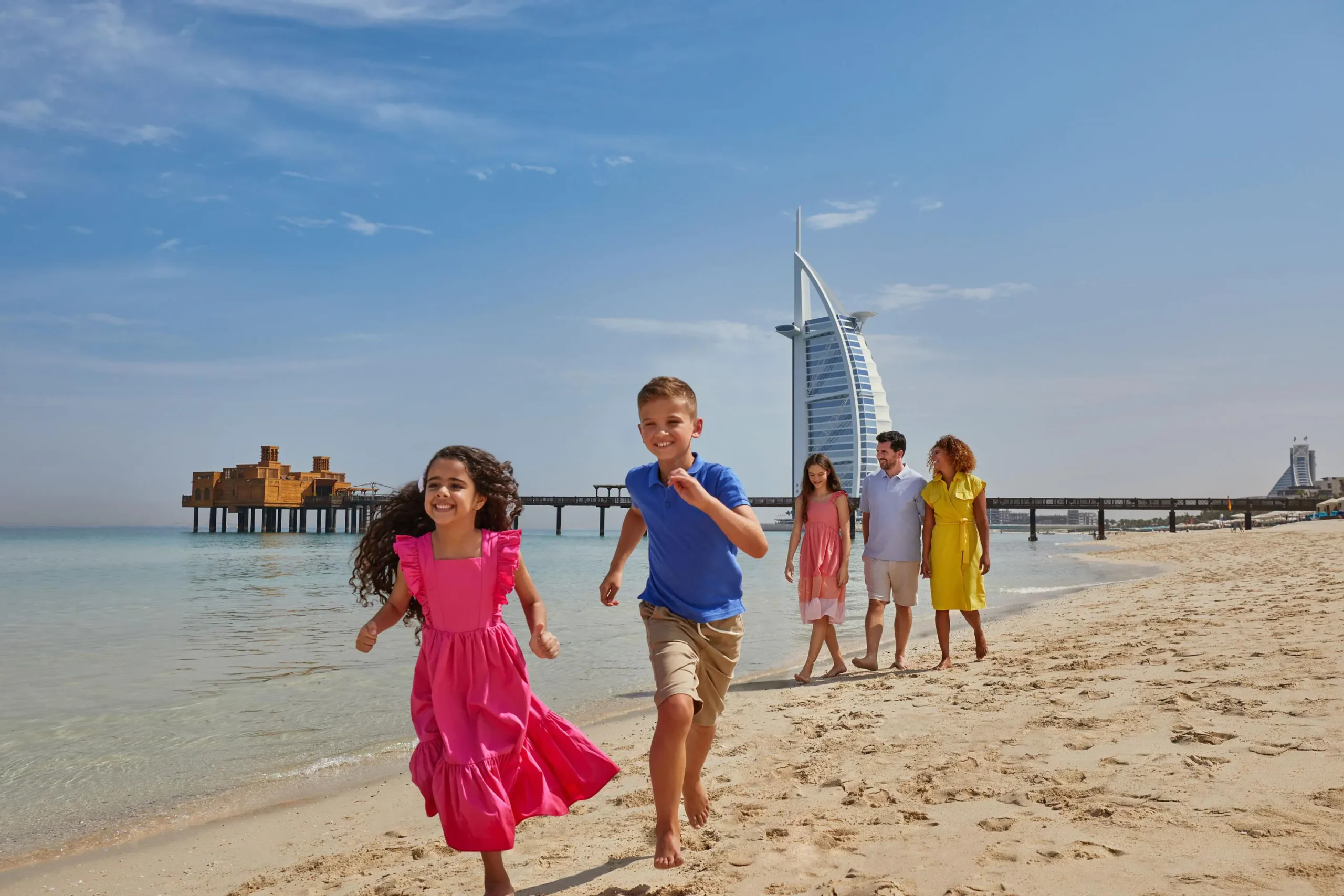 Those who decided on a family vacation in the UAE are lucky. Dubai is a great place to spend leisure time with the whole family. Regardless of tastes and preferences, age and gender, everyone will be satisfied.
The city has many luxurious beaches and no less cozy city parks, large-scale water parks with professional animators, and shopping centers, which is a real pleasure for shopaholics. They create excellent conditions for rest and give a positive charge of emotions and pleasant memories for a lifetime. In this article, we will consider how interesting and unusual it is to spend time in Dubai, if you came with children.
Dubai is a resort with the tallest skyscrapers and unique world-class gaming centers. The city is equipped with many places that provide incredibly interesting entertainment in Dubai for children in attractions, water parks, entertainment complexes, zoos, and gardens for walking in the open air. Many projects are located in the central areas, while others are located outside the city limits, which are accessible to any tourist, both adults, and children. Today the best gift for children is emotions. You can choose different positive emotions using our service xpresent.ae.
IMG Worlds of Adventure theme park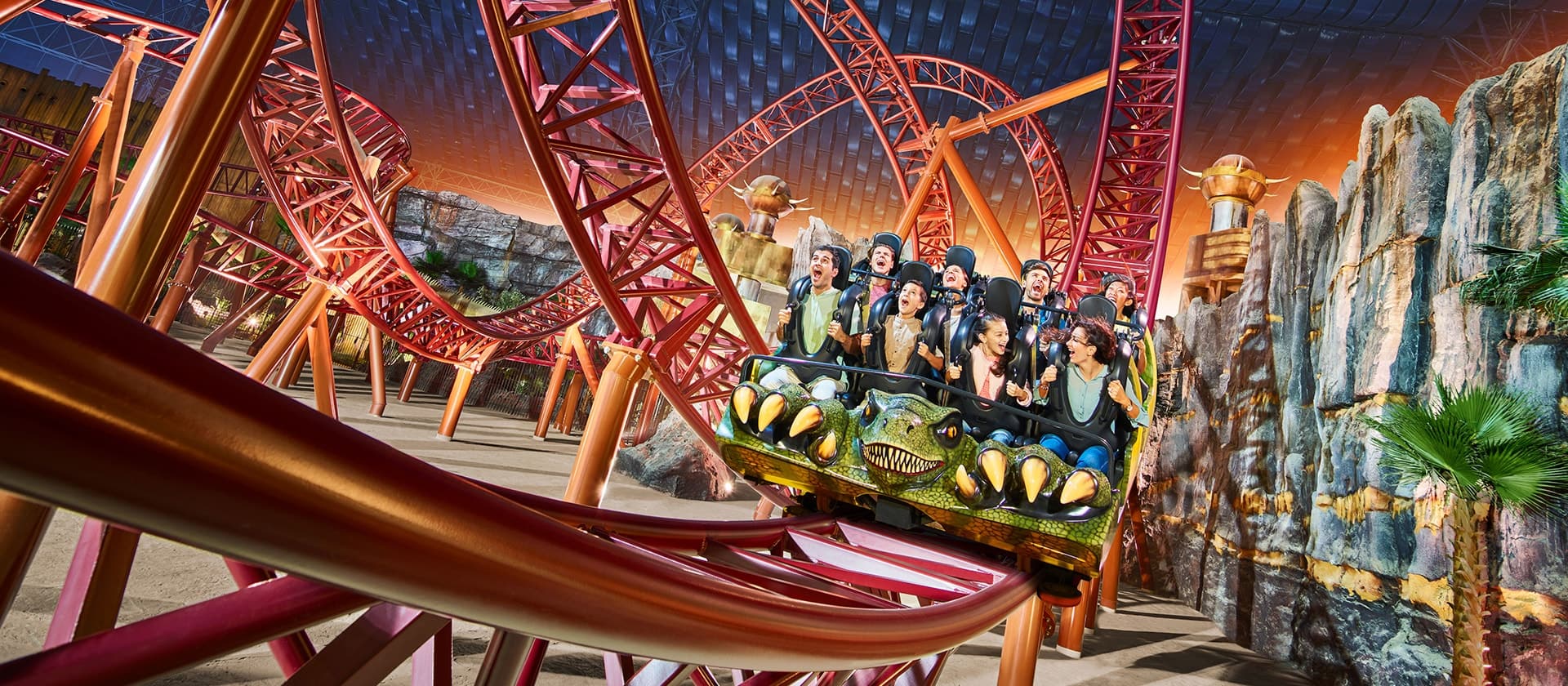 This is a state-of-the-art amusement park. When entering the park, children are greeted by animators in costumes of characters from popular cartoons, and thanks to air conditioners, a comfortable temperature is always maintained on the territory.
The theme park features gaming computer rooms, a demonstration of 3D-5D animated films in a "flying saucer", high-speed rides and carousels for younger children, a zombie hotel, and a horror room. The halls are equipped with shops, cafes and restaurant areas.
The restriction for visiting IMG Worlds of Adventure attractions is the child's height, which must be at least 1.2 m.
Motiongate Dubai Amusement Park

The largest amusement park in the region offers its visitors entertainment zones, carousels, and slides designed according to the plots of famous animated films. Guests are presented with 27 attractions of varying difficulty and walk through a stylized Western European city with an artificial canal.
For children, playgrounds have been built in the Smurf Village, pools with water slides, a carousel ride through Shrek's travel destinations, and a rocking boat. The most extreme attraction Zombieland Blast-off is made for adults and teenagers.
Legoland theme park


The best present for your child will be a Gift certificate LEGOLAND® Theme Park. One of the seven theme parks on the planet dedicated to the game-builder LEGO. The territory is divided into two zones: Water Park and Legoland Dubai. In addition to super-modern attractions, visitors are presented with more than 15,000 collected models – books, animals, huge clowns, and mini-production of parts for the designer.
Everything here is a prototype of LEGO models – the skyscrapers of Dubai, the construction of carousels, and slides. The park features a children's driving school, a 4D cinema, play pools, comfortable sunbeds and umbrellas, and more than 40 water attractions for children aged 2 and up.
Museum of the underwater world: The Lost Chambers
The museum is located on the territory of the Atlantis The Palm hotel and is located in equipped with aquariums, pools, and lagoons. More than 65,000 inhabitants of the sea depths live in its waters. The idea behind the design of the aquarium was the legend of the sunken world of Atlantis, reflected in the stylized caves and ancient ruins of the underwater complex. Guests staying at the hotel can observe the marine world of the museum every day directly from their rooms.
For children over 6 years old and adults, feeding programs and walks with sharks and rays, diving and snorkeling are offered for an additional fee.
Children under the age of 3 enter the museum for free.
Children's country: Kidzania

The educational and entertainment complex Kidzania has an area of 7.0 thousand m², is located on the territory of the Dubai Mall, and invites children to turn into adults and independent residents of the city. When entering the game center, young visitors are given a special bracelet with GPS and given a certain amount of currency of the country of Kidzania, which the boys can spend on all kinds of games and attractions.
When this amount runs out, children will be able to replenish their cash reserves by choosing different professions and earning new entertainment. In nice uniforms, children master the specialties of TV and radio presenter, cashier, laboratory biologist, firefighter, rescuer, theater actor, make-up artist, airplane pilot, dentist, car mechanic, and doctor. Specially trained adults show and talk about the intricacies of the chosen profession and the difficulties that await in the real world.
Dubai Dolphinarium
The Dubai Dolphinarium entertainment complex is located in Creek Park and offers an exciting water performance of dolphins and seals, during which the animals dance, juggle, play ball and jump through hoops. Spectators are shown programs with the participation of exotic birds, in which macaws, cockatoos, toucans, and falcons impress with their intelligence and skill.
Children's City Children's Center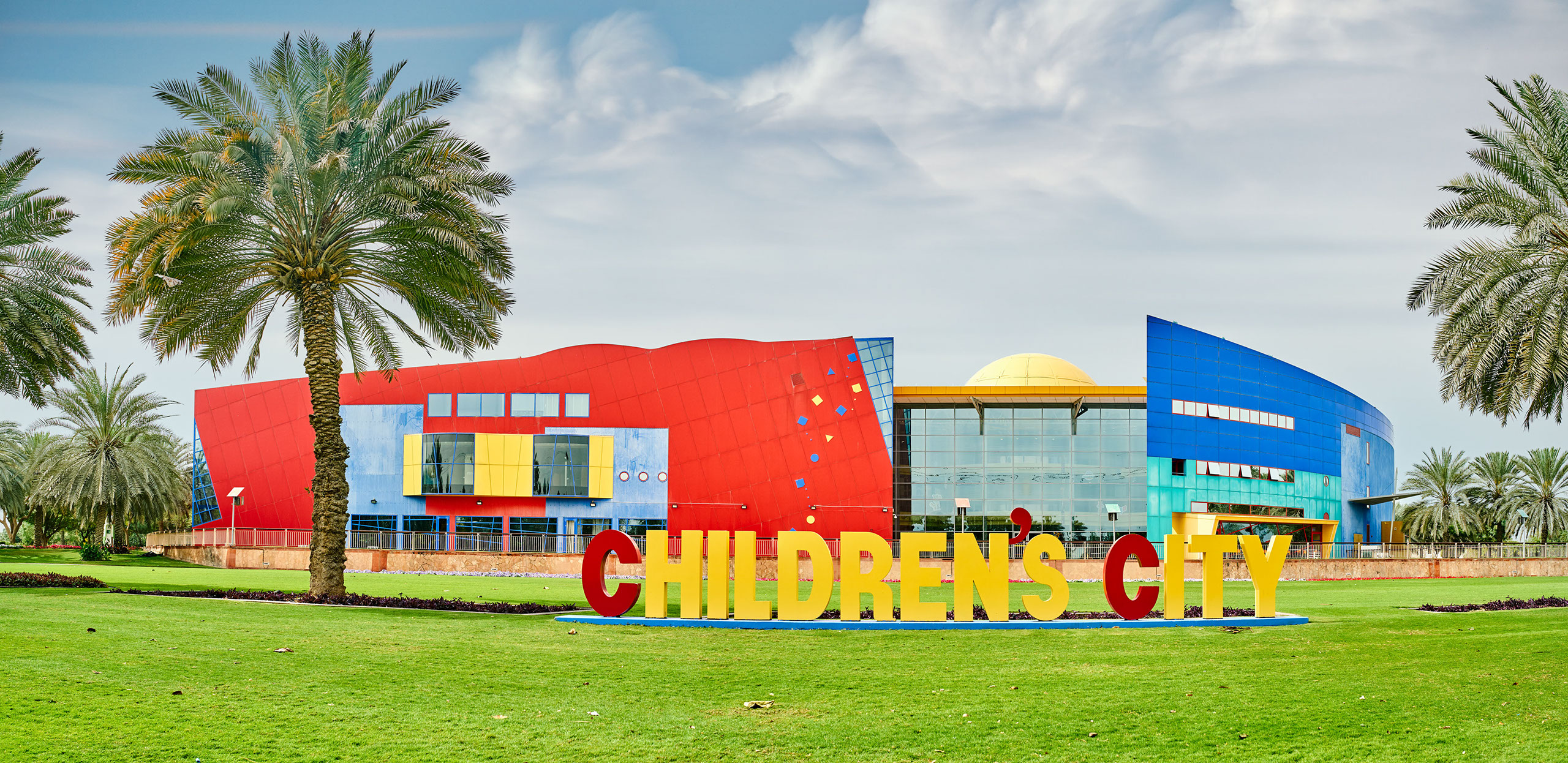 An English and Arabic education center for children ages 2 to 15 is located at Creek Park and includes educational and recreational programs. Several cognitive zones are offered to visitors. The Earth Sciences Gallery introduces children to outer space and the planets of the solar system, using the latest developments to demonstrate them. Gallery exhibits are donated to the Children's Center by organizations such as NASA and NOAA.
The children's planetarium under the dome which shows the night sky, stars, and galaxies is equipped with a multi-channel system with high resolution, which creates a unique effect of being in the depths of space. The planetarium has a hundred seats under its dome. In the zone for the smallest visitors, there are games with rotating carousels, soft swings, and a dry pool with fluffy balls. In the anatomy gallery, children will be able to study a model of the human skeleton, organs, and body.
Dubai Zoo also deserves special attention, visiting it will be interesting not only for children but also for their parents. In the zoo, you can see giraffes walking through spacious enclosures with exotic trees, and watch luxurious peacocks and a friendly family of lions, and one of the most popular among visitors with children is the enclosure with colorful parrots. Many residents of the zoo are completely tame and not afraid of people, children will be able to feed them, and even pet and hold some friendly animals
When you are in Dubai Mall, take your little one to the Candylicious store – an empire of sweets, where you can find goodies from different countries of the world, as well as to the SEGA Republic gaming center – two floors of adventure, fun, and interesting games.
A vacation in Dubai is an unforgettable trip because this modern city impresses with its scope and scale. It is simply impossible to see all the charms of this resort in one trip, but you can try to spend your time as richly as possible by using our tips and our service.