13 free online courses that you need to enroll in right now!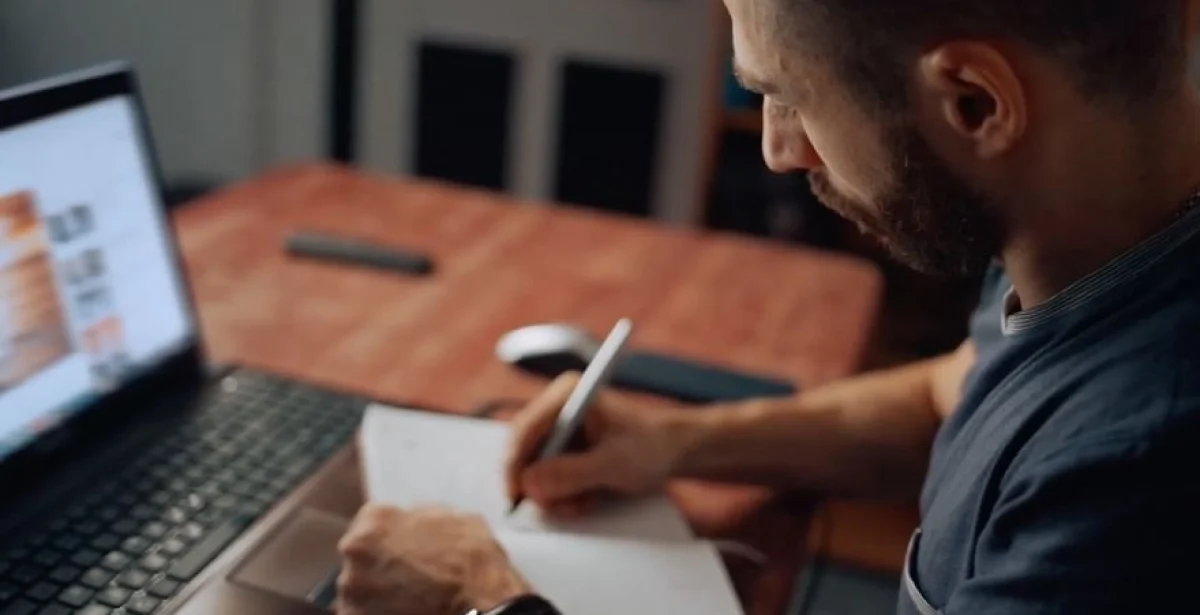 As a professional/student or someone who is looking for an upgrade in their profile, we are always in the lookout for new skills. Until recently, gaining new skills was hard. There were two primary options – go to a university, which can be extremely expensive or time-consuming, or learn about it yourself, which is slowly getting obsolete (A moment of silence in the memory of the word "bookworm").
Fortunately, there are now more resources than ever before available for those wanting to be proactive and learn a new skill. Are you wanting to find the best data engineering books that will help take your company to the next level? There are dozens of books that can help you. Do you want to develop a new skill for free? Check out the online courses now that they have become commonplace. It's significantly easier to pick up the right know-how. However, you will have to ensure that you have the appropriate laptop or computer system to complete one or more of these courses since you do not want the device to crash when you are working on anything important. You could keep reading at this link to know where to shop for the best deals for this equipment.
Before you go through the below lists, don't forget many universities such as Harvard University, are currently offering free courses due to COVID-19. Here are some popular, free courses available on the web:
Google Digital Garage is your ultimate savior for mastering digital marketing. An introductory course in Digital Marketing course is a must-do for beginners who are looking to understand the basics of Digital Marketing and its relatives such as SEO, SEM, etc. Partnered with the Interactive Advertising Bureau (IAB), the course can offers you certification when you cover all of its 26 topics and unlock every badge. The primary goal of search engine optimization is to improve a website's ranking. Digital marketing aims to boost and promote a brand through various digital channels such as websites, social media, emails, and so on. Although SEO is free, overall digital marketing may not be! It is a type of digital marketing that consists of a set of tools and best practices that assist websites in achieving higher search engine rankings. Businesses might often require seo service nz (or wherever they are located) as organic traffic is undeniably one of the most important source of traffic for a website, and a search engine optimized website has a far better chance of utilizing it and potential conversions than a non-optimized website. As a result, learning about these topics may lead to excellent job opportunities for anyone who pursues such courses.
If you think Twitter has lost its charm, you're wrong! Unlike Facebook, Twitter is said to have a larger impact on real-time events. ÄŸŸ˜ ® Business accounts who focus on building greater customer relationship management (and sometimes even a fanbase) also favor Twitter (Check out @Wendy's Twitter page, absolute fun).
This course shows you the best practices to make an impact in less than 280 characters, where to use hashtags, and the best ways to use Twitter in advertising campaigns. ÄŸŸ'Œ Each module takes around 10-15 minutes to complete, starting with Twitter 101. They are designed so you can complete them at your own pace to get a full understanding of the marketing capabilities of Twitter. At the end of each one, you will be tested. ÄŸŸ ¤"
Whether you're entirely new to programming or an experienced developer, Google has a range of courses for you – from the basics of Android app development to advanced coding and much more! You can choose from end-to-end training created by the Google Developers Training team, materials, and tutorials for self-study. Besides, if you need coding hw help there are online resources that can aid you. And when you're ready, you can take a Google Developers Certification exam to gain recognition for your development skills. Awesome, right?
Adobe is a household name for all of us. ÄŸŸ ¤- Weighing in on the importance of skill enrichment – Adobe Education Exchange, a free learning platform was developed. It offers instant access to professional development, teaching materials, and other tools designed to build skills and open windows to creativity. ÄŸŸ ¤ © You can find a range of offerings with tutorials for Adobe products, building brands, and much more – and it's all free!
This course is essential for students & professionals alike. ÄŸŸ ¤ Conversation is key to making/building relationships – and this course offered by the University of Washington in partnership with EDx (an open online course provider) is one of the most popular courses on the portal. While you're there, check out the 500+ courses offered by prestigious universities (some cost you about $50 to $150 for a verified certificate, which is not too bad if it can add value to your profile ÄŸŸ'Œ).
Buffer offers an exclusive seven-day email course that you can subscribe to for a lesson each day-each very few minutes to read-on the very basics of social media marketing. You literally need to spare just 5-10 minutes of your time to elevate your social media skills. ÄŸŸ˜ ¯ The email course is free for everyone. The coverage of this course is as follows-
Day 1 – How to choose a social network
Day 2 – How to customize your social media profile
Day 3 – Establishing a voice and tone for your social media posts
Day 4 – The ideal time and frequency to post on social media
Day 5 – Social media analytics
Day 6 – How to schedule, engage, and listen on social media
Day 7 – A free social media marketing kit
Sounds interesting? Don't forget to sign up!
Recently, LinkedIn decided to navigate into education with LinkedIn Learning. They acquired the online education platform Lynda and started offering professional courses as well as career development courses that come handy to most of us. ÄŸŸ' While the course may not be free to access entirely, they do offer a free month. Make the most out of your free month and invest in learning. Whatever your occupation is, chances are, there's something you could get out of LinkedIn Learning. ÄŸŸ˜"
8. Learn Languages – Duolingo
A lot of us want to learn a new language but are held back either because of the price tag attached to it or simply because you just don't have the time. ÄŸŸ™ˆ Enter, Duolingo. It enables you to learn a new language on-the-go. The app interface is excellent, and it helps you learn words and phrases – especially helpful if you're a globetrotter! ÄŸŸŒ
I have always been in awe of YouTube stars since a lot goes into the making of the content and it's absolutely praiseworthy. If you're just starting out on YouTube or want to take your channel to the next level, the Creator Academy can help with free online education about YouTube. ÄŸŸ ¤ © How to make money with ads on YouTube, how to get discovered, understanding YouTube analytics, how to create great content, how brand deals work – almost every topic you can think of is covered here. You also get graded on various topics, and there is a boot camp where you get to learn with your fellow creators. Sounds fun? Sign up now. ÄŸŸ"
Related: Check Pixpa's post on photography classes for online courses on photography.
Additional websites that offer multiple courses:
Coursera is a world-wide online learning platform founded by Stanford computer science professors Andrew Ng and Daphne Koller that offers massive open online courses (MOOC), specializations, and degrees. It works in collaboration with universities and organizations to offer online courses, specializations, and degrees in a variety of subjects, such as engineering, data science, machine learning, business, digital marketing, humanities, social sciences, and many more.
The courses last approx between 4-10 weeks, with 1-2h of video lectures/week. These courses provide quizzes, weekly exercises, peer-graded assignments, and sometimes a final project or exam. Courses are also provided on-demand, in which case users can take their time in completing the course with all of the material available at once. As of 2017, Coursera offers full master's degrees too!
One of the BEST online course sites in my opinion! This website offers over 2500+ courses from institutions like Harvard University, Berkeley University of California, Massachusetts Institute of Technology, The University of British Columbia, and many more. ÄŸŸ ¤ ¯ They offer an endless selection of courses under several subjects like computer science, language, data science, business and management, engineering, and humanities. Enroll in these courses to spice up your CV, though keep in mind that though the courses are free, you will need to pay up to earn some course certificates. Nevertheless, this is an excellent way to use your spare time to enrich your (future) work-life!
FutureLearn is another platform that offers you a new way to explore subjects that you're passionate about. Their subjects include creative arts, media, language, psychology, and more. The platform also provides you with an additional few courses that most don't offer, such as a course on how to study (so you can study how to study hehe ÄŸŸ ¤ ­) as well as how to teach better.
This platform has an added advantage- free certificates! The website offers a wide range of courses from subjects like IT, health, humanities, business, etc., and even offers free certification on many of them. Completing these can be a great way to add a more to your resume, and can even be fun to learn! The website also includes courses from several different institutions including Stanford University, most of them lasting from 4-8 weeks.
STILL haven't found the website for you? Head on here to view an updated list of all the online courses that are being offered right now (watch out for the descriptions- not all are free). Happy learning! ÄŸŸ ¤"
---
Written and Researched by