Tips to take the stress out of planning your wedding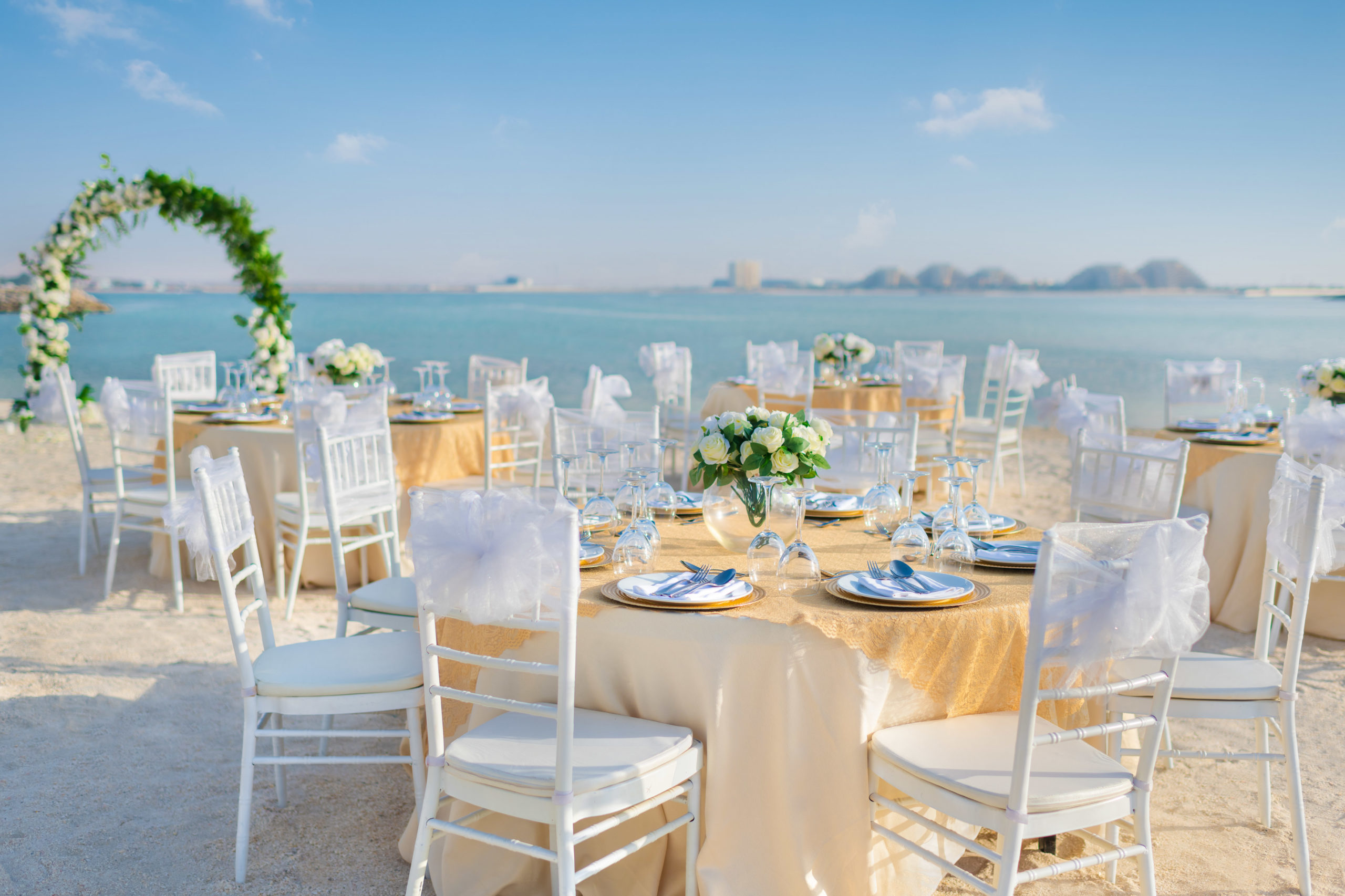 Planning a wedding should be fun, but all too often, it turns into a stressful process.
If you've recently got engaged or you're in the throes of putting ideas together, there are ways to maximize enjoyment and minimize stress. Here are some top tips to take on board. 
Give yourself enough time

There's a lot to be said for being spontaneous in life, but if you're planning your dream wedding, it's beneficial to give yourself enough time to get everything sorted. It is possible to cross off lots of tasks on your planning list within hours or days, but in some cases, you'll need months to prepare. If you want to design a dress or buy a gown that can be customized for you, rather than buying off the rack, for example, or you have a specific wedding venue in mind, it's an excellent idea to start making inquiries as soon as you have a date in mind. If you're rushing or there's a very tight time frame, you may find the planning process more stressful and you might find that there is no availability for venues, entertainment, caterers or photographers. 
Set a budget at the start
Money is the most common source of stress for the majority of couples. It's no secret that weddings are expensive. Costs are rising, and it can be difficult to keep control of your finances even if you're incredibly organized. Set a budget at the start and figure out your priorities. Try to divide your funds and plan how you're going to spend your money. If your budget is tight, look for areas where you can make savings. Good examples include asking a friend or family member to help with making a cake or doing your own favors and decorations. 
Research, research, research

When you start planning a wedding, you'll quickly find that there is a dazzling array of options available to you. Whether you're hunting for a venue, searching for a wedding photographer or videographer or browsing bridal boutiques or formalwear stores, having a huge range of choices can be overwhelming. Research is crucial, as you want to ensure that you're making the right decisions for your special day. Spend time researching online, view examples of previous work and galleries and albums, read reviews and testimonials, organize viewings or meetings and get to know the people behind the business. 
It's essential to build relationships so that you feel confident on your wedding day. This is particularly important when choosing a dress designer, a makeup artist, a hairstylist and a photographer. Look for photographers with an excellent reputation like Vittore Buzzi and spend time getting to know the individual and learning about the way they work. Choose a photographer who makes you feel comfortable and look for stylists, designers and makeup artists who give you confidence and listen to your ideas. You want to look and feel your best. 
Let go of perfection
There's a lot of pressure on couples to host the perfect wedding. As a prospective bride or groom, it's natural to want everything to be amazing, but it's unrealistic to expect every single detail to be perfect. Let go of perfection and accept that minor hitches or glitches may occur during the planning process or on the day itself. It's not the end of the world if the speeches start 15 minutes late or there's a place setting missing at dinner. Try to focus on the big picture and enjoy yourself. The likelihood is that nobody will even notice if there's a slight hiccup on the day. 
Embrace lists
Making lists is not everyone's idea of fun but it does make life a lot easier. Try to be organized from the outset. If you can create lists or use spreadsheets to track progress, keep a record of where you're up to and cross jobs off, you'll find it easier to plan your wedding. From guest lists and your spending so far to RSVPs, appointments with suppliers and shortlists for caterers and DJs, you can keep all the information you need on your phone, tablet or computer or in a notepad or planning book. Always remember to update your lists and spreadsheets to ensure that they are accurate. 
Ask for help
There's a huge amount to sort when you're planning a wedding. Even if you only want a small, intimate, informal celebration, you may still find that you're juggling multiple balls and trying to work through a never-ending to-do list. If you are struggling to keep track of everything that needs doing, you don't know where to begin, or you don't have time in your schedule to take care of every task, ask for help. You can get family members or your bridal party involved or hire a wedding planner. 
Take a break
Many couples find that they live and breathe wedding planning in the run-up to the big day. If you've been thinking about nothing else but table plans, guest lists or playlists for the last few weeks or months, take a break. Plan a fun day out with your friends or book a weekend away with your partner to chill out and enjoy each other's company without talking about the wedding. It's a great idea to recharge your batteries so that you can get back to wedding planning and approach the rest of the jobs on your list with renewed energy and enthusiasm. 
Make it fun


Your wedding day is supposed to be one of the happiest and most memorable days of your life. There are bound to be ups and downs when you're planning a gathering that means so much, but remember to try to have fun. Make a day of going to venues and testing cakes and wine, meet up with friends and family and get them involved, don't put too much pressure on yourself and focus on organizing a day that is special to you. Celebrate your relationship and try not to get bogged down in the details or minor issues that are easily fixed. 
Planning your wedding is supposed to be enjoyable, but for many people, it can be stressful. If you're counting down the days until you tie the knot, take these tips on board to minimize stress and have fun.