Grilled tiger prawns with Southern Thai style coconut curry marinade by VITA COCO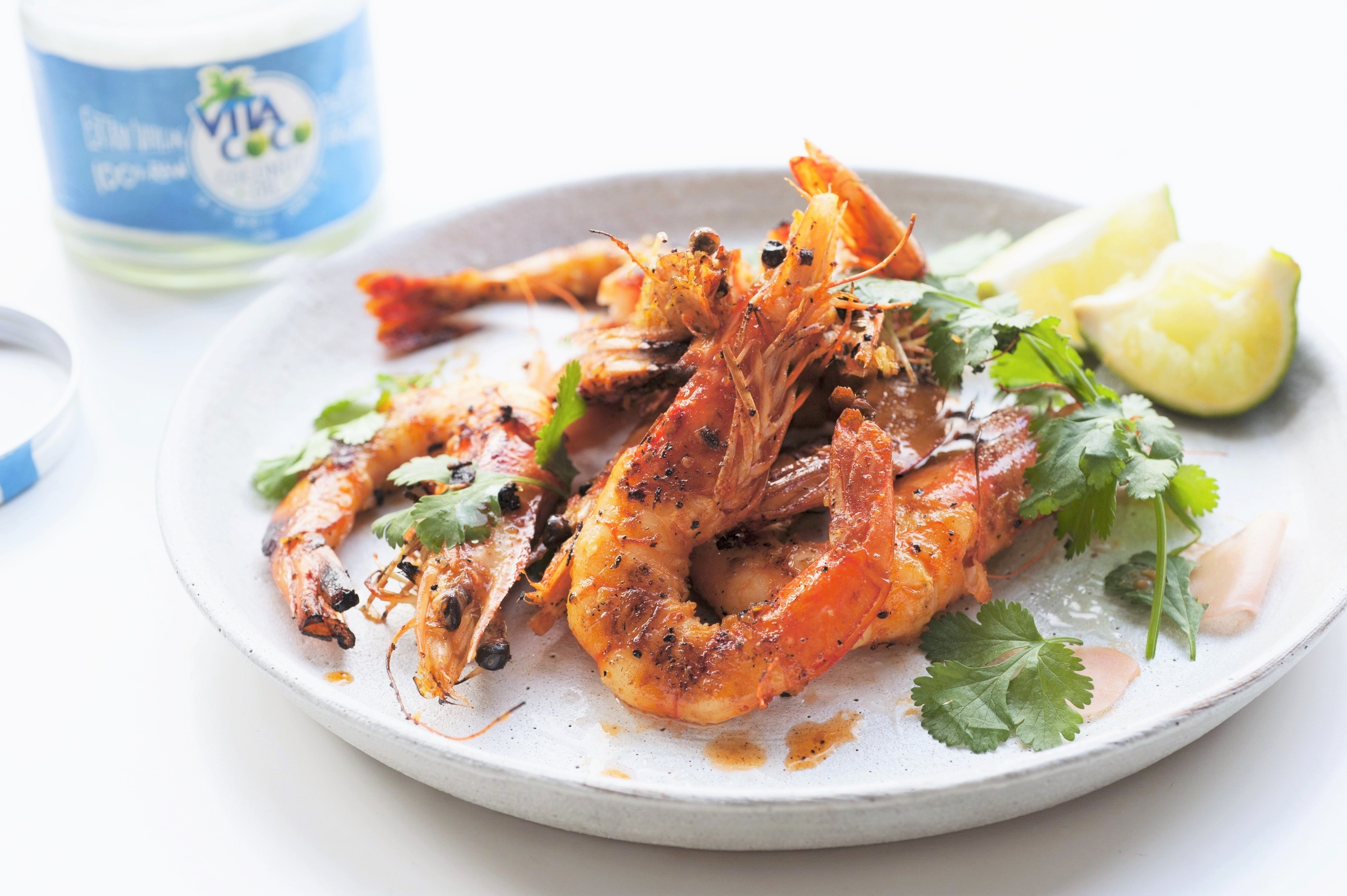 Fresh and filled with flavour for lazy summer Iftars with friends!
Ingredients
8 /12 raw tiger prawns, deveined and shells taken off but head and tail left on
For the "kolae" curry paste:
1. 5 long dried chillies, deseeded soaked in water for 15 minutes then drained
2. 6 cloves of peeled garlic
3. 1 thumb sized knob of peeled fresh ginger, sliced 4. 1 small piece of fresh turmeric root, peeled
5. 2 large peeled banana shallots
6. 5 sticks of lemongrass, roughly sliced
7. 4 tablespoons of dry roasted coconut (ideally fresh coconut meat, but you can substitute unsweetened desiccated coconut dry roasted until golden brown)
8. 2 tablespoons roasted or fried peanuts
9. 1 large pinch sea salt
For the curry:
1. 250ml of coconut milk/cream (ideally fresh but a good quality Thai brand will do)
2. 5 tablespoons of Vita Coco Coconut Oil
3. 2 tablespoons of palm sugar
4. 2 tablespoons of fish sauce
5. 1 teaspoon of tamarind water
To Serve:
1. Coriander sprigs
2. Pickled ginger (ideally a Thai brand, if not, then a Japanese one will do)
3. Lime wedges
Preparation
First make the Southern style curry paste: If using a pestle and mortar, pound the curry paste ingredients one by one in the order above until a smooth result is achieved. If using a blender then whizz all the curry paste ingredients together until smooth. First cook out the curry by warming the Vita Coco Coconut Oil in a pan and adding the curry paste, and half the coconut milk. Cook over a medium heat stirring regularly to avoid sticking, cook for around 8 minutes until darkened slightly and fragrant. Add the palm sugar, cook for 1 more minute then add the fish sauce tamarind and then the rest of the coconut milk. Allow the curry sauce to cool, before using half of it to marinate the prawns in. Leave for 20 to 30 minutes before BBQ'ing or grilling the prawns and basting with the other half of the coconut curry marinade. Once fully cooked serve the grilled prawns with the coriander, pickled ginger and lime wedges as a garnish.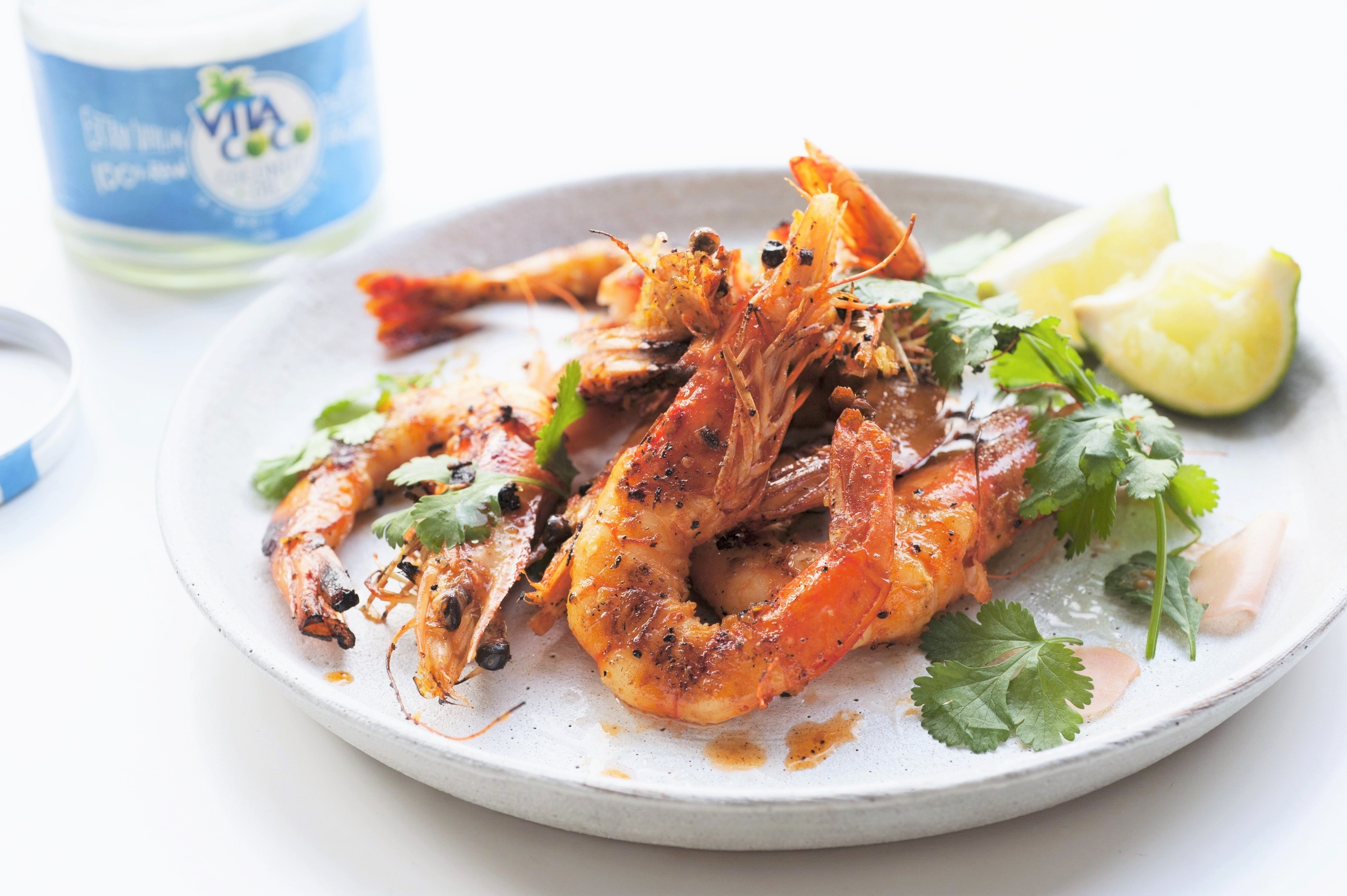 Chow down!