Sage & Coconut Relish by VITA COCO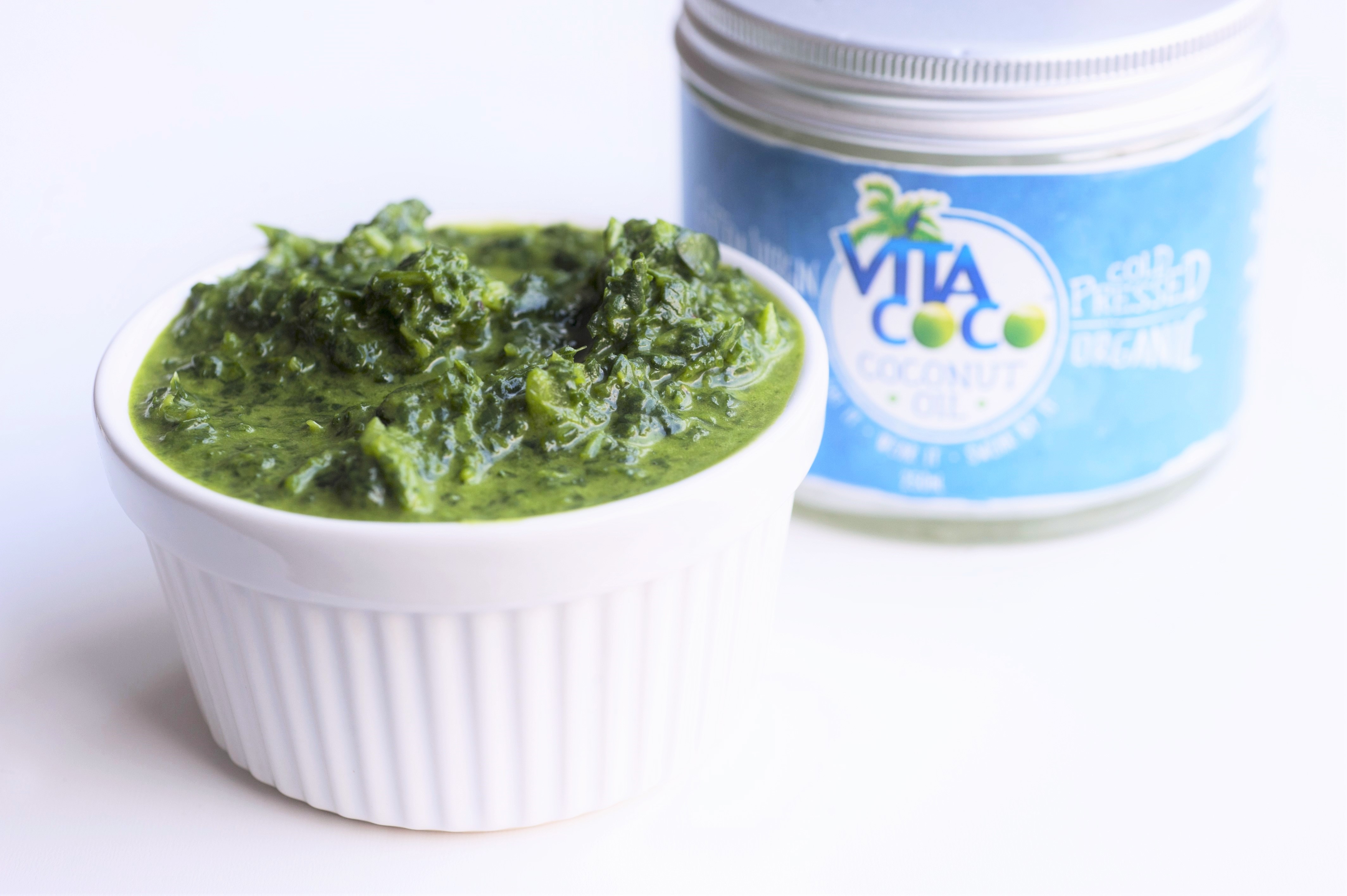 Perfect for a healthy alternative to creamy condiments!
Ingredients
1 bunch (150g) spinach, washed and trimmed
2 tablespoons Vita Coco Coconut Oil
Juice of 1 lime
1 green chilli, deseeded
5 large leaves of fresh sage, finely chopped
5g garlic, crushed
2 teaspoons set honey
1 teaspoon white wine vinegar
1/2 teaspoon salt
1/2 teaspoon coarse black pepper
Method
Melt the coconut oil. Blend all the ingredients using a blender until you create a fine consistency. The ideal accompaniment to a mixed grill.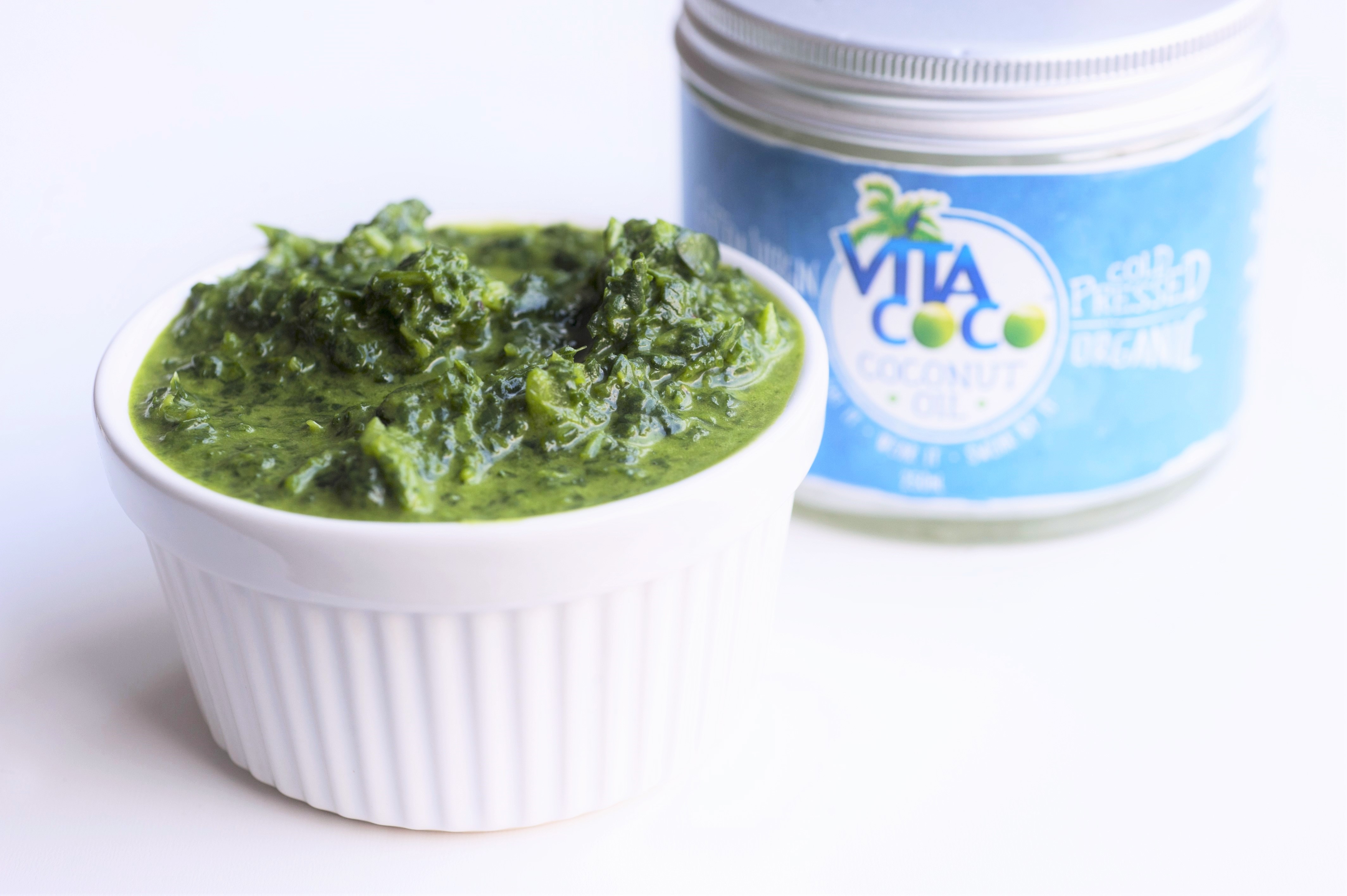 Bon Appetit!