19 of the best french toasts you can find in Dubai!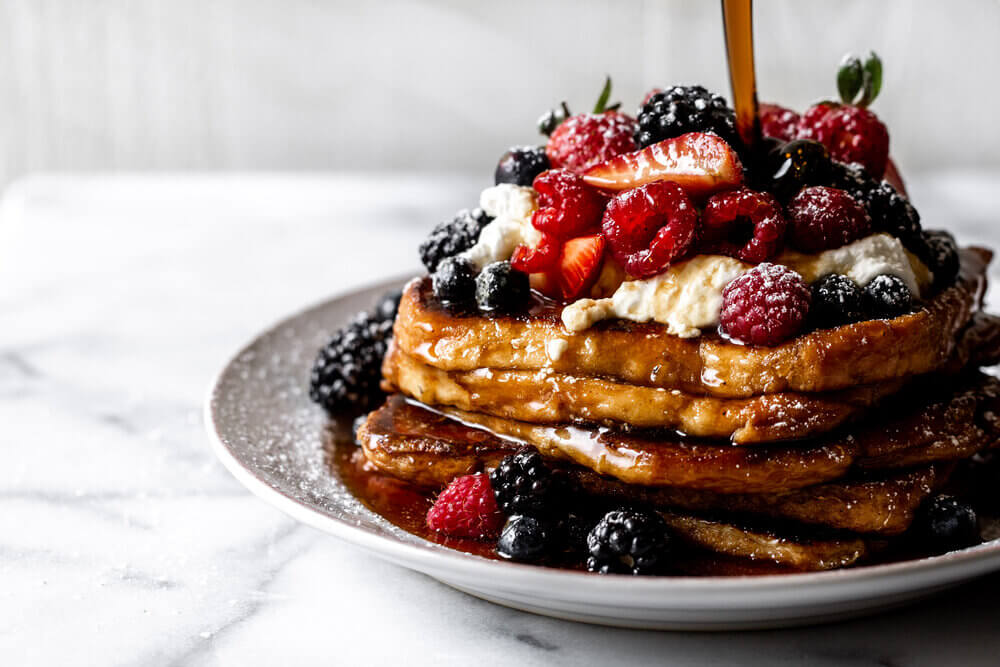 Gone are the days when french toast used to be just pieces of bread dipped in egg and fried. From being one of the simplest breakfast food, it has now become culinary masterpieces that are drenched and topped with the craziest ingredients! ?
Hedel Frank from Bring the food out is one of the few food bloggers who's constantly eating but never puts on weight! ? She has a major sweet tooth, thus, needless to say, is a huge fan of desserts. BTFO is about all things food and it's been running for 3 years now. Hedel loves all types of food, mainly food that has a story to tell. ☺️ The creativity within each dish intrigues her and so does every trend that runs in the food industry (considering the trends in the Middle East changes every other day). ? Here's a roundup of some of the best French Toasts she's had in the UAE.
Please note, the below is not in ranking order.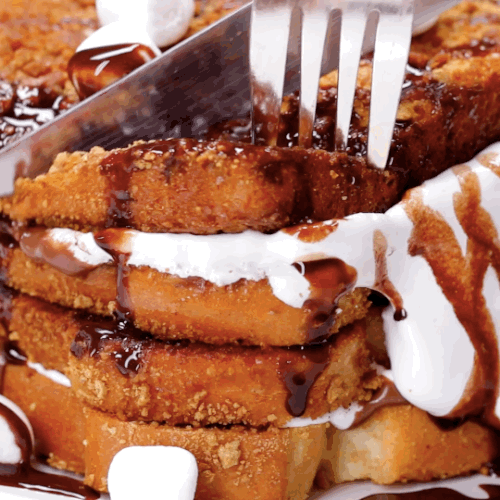 1. Mrs. Parkers Dark French Toast [AED 59] at Parker's in La Mer
What's unique about this is that it's made of babka bread instead of the usual brioche. Loaded with chocolate and Nutella fudge and chocolate swirls and chocolate flakes, this french toast is a chocoholic delight! ??
2. French Toast [AED 69] & Nutella French Toast [AED 72] at Culinary Boutique
There's 2 here, the French Toast and the Nutella French Toast and both can be described in the following way: absolutely no efforts required by your mouth – these literally melt in your mouth whilst still maintaining that slightly crispy crust. ?❤️
3. French Toast [AED 65] at L'eto Caffe
With caramelized plums, the French Toast at L'eto Caffe is just scrumptious! ?
We all love their cakes and pastries (cue: Mango Mousse Cake), but did you know that Bakemart Gourmet does a beautiful spread of breakfast? Super simple yet does the job just well! ?
5. French Toast [AED 55] at Izu Bakery
Chef Izu's breakfast creations are an example of the perfect marriage between simplicity and flavour. The simple and plain looking is everything but that. ?
6. Milk Toast [AED 55] at Sarabeth's
If you love milk cakes ? AND french toasts, then this one's for you. A perfect marriage between the two, this one's a double bonanza! ?
7. French Toast [AED 44.10] at Urban Bistro
Winner winner, breadwinner! ??
Say hello to the toast of the town – another one that's just soft and moist. ?
9. Caramel Crunch Lotus French Toast [AED 55] from Gossip Cafe & Desserts
This one steals all of the spotlight, our hearts, our minds, our hopes and dreams. ?❤️
Can't go wrong here with their Pain Perdu. ?
11. Rolled French Toast at Farzi Cafe
These are rolled French toasts with Nutella inside – get inside my tummy already! ??
12. French Toast Souffle [AED49] at Saladicious
Like a piece of art, Saladicious' french toast is a nice way to kickstart your weekend. ❤️
And here are a few more recommendations from me ?:
13. Lotus Brioche French Toast [AED44] at Catch 22
This brioche is stuffed with lotus cream and topped with even more lotus, vanilla bean creme anglaise and ice cream! ?
14. Peanut Butter with Cornflakes French Toast [AED48] at Home Bakery
This is called the "ULTIMATE FRENCH TOAST" ❤️ It is infused and topped with peanut butter and Nutella (a LOT of it)!! Then… it is sprinkled with corn flakes and icing sugar! Enough for 2 people or maybe even 3! ?
Don't be fooled by its simple presentation, the taste will blow your mind! ?
16. Pain Perdu [AED 39] at Slab 
With macerated berries and white chocolate custard, the Pain Perdu is a must-have if you ever visit Slab. Sinfully delicious! ?
Probably the least fancy looking of the list, but believe me when I say this – it's one of the best french toasts I've ever had! ?
18. Rose Pistachio French Toast & Kinder French Toast at Roux  
Let's be honest, Kinder makes everything 10x better ? Roux has outdone itself with incorporating everyone's favourite childhood treat into their french toast! The rose pistachio version is absolutely delicious as well! ?
Warm, crispy, gooey and delicious ? One of the most sinful french toasts I've tried! ?
---
That's all guys! Hope you enjoyed this roundup. Do you think we've missed out on any of your favorites? Let us know in the comments below ?