How to Style Your Maxi Dress This Summer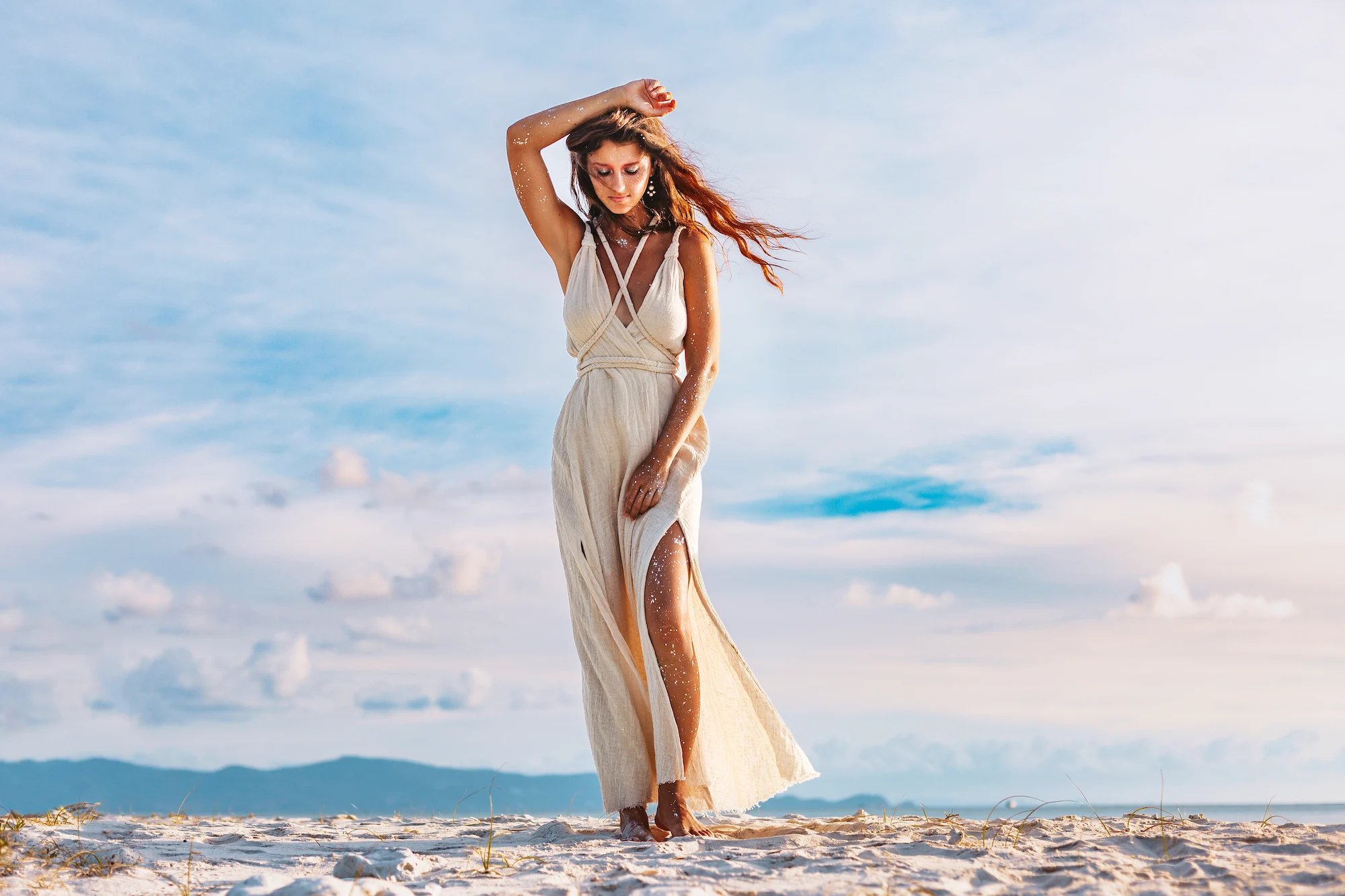 Have you picked up a couple of maxi dresses to wear this summer? Maybe they aren't new but you're just looking for a way to make them more trendy and fashionable for the season. Look good, feel good with these tips on how to style your maxi dress!
Learning how to style your maxi dress for the summer will have you looking right on-trend and feeling great. It will also help you to transition those same dresses from day to evening if you want to change up the look. Let's take a look at how to best style your maxi dress this summer! ?
Add a Designer Belt
One of the simplest style tricks that offer the most impact is to add a designer belt to the dress.  This will completely transform the look and silhouette of the maxi dress. Depending on the belt it can make the dress appear more dressy and high-fashion, or it can make it appear more casual and natural-looking. Pro-tip: A belt can even help you adjust the length of the dress- you can raise the hem by pulling some of the dress upwards and letting it flow over the belt. ?
These Gucci belts that you can find at SSENSE are a great option. You'll find a variety of styles, colors, and widths so you can really customize the look of your maxi dress and find one that suits your image. ?
Play Around with Different Shoes
It's amazing how much footwear can change up the look of a maxi dress! Just by switching from ballet flats, to flip flops, to espadrilles, the dress will appear completely different. Again, it's all about creating a specific look or vibe. Some shoes will add a sense of casual style to the dress, while others will create a more elegant and sophisticated vibe.
Don't be afraid to mix and match where color, texture, and pattern are concerned. This helps create a more high-end look and elevates it in terms of trendiness. ?
Throw on a Denim Jacket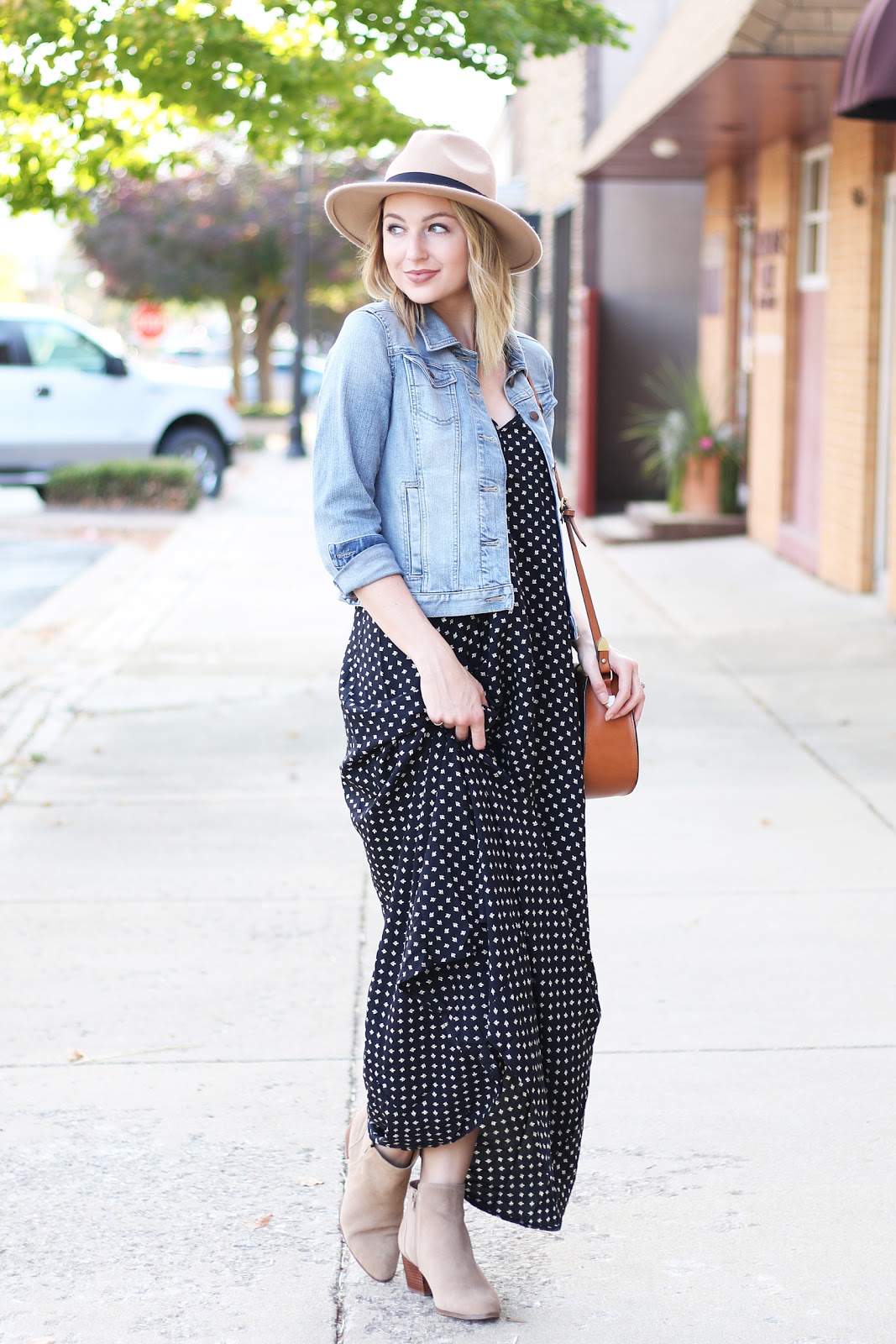 Just because it's summer doesn't mean every day and every night is boiling hot, so you may want to throw something on with your maxi dress to offer some warmth. You can never go wrong with a designer denim jacket, as these are timeless in terms of fashion. If you want to be uber-fashionable, opt for a fitted crop denim jacket as these are the "in" jackets right now. ?
Layer Up Your Jewelry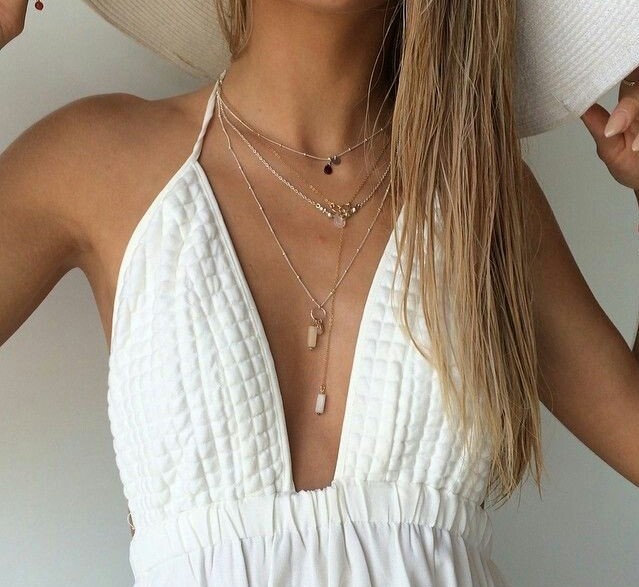 Then there is jewelry, which completes ANY outfit. ? When it comes to styling a maxi dress, they tend to be able to take more substantial jewelry. Rather than a heavy statement piece, think light and casual for summer. Layering necklaces of different lengths, colors, and metals is a great option as is stacking bracelets.
So, while there is nothing wrong with wearing your maxi dress exactly as is, if you're looking to customize the look these tips will certainly help you to do just that. Go crazy! ?