Doritos Sticks Recipe by Naomi D'Souza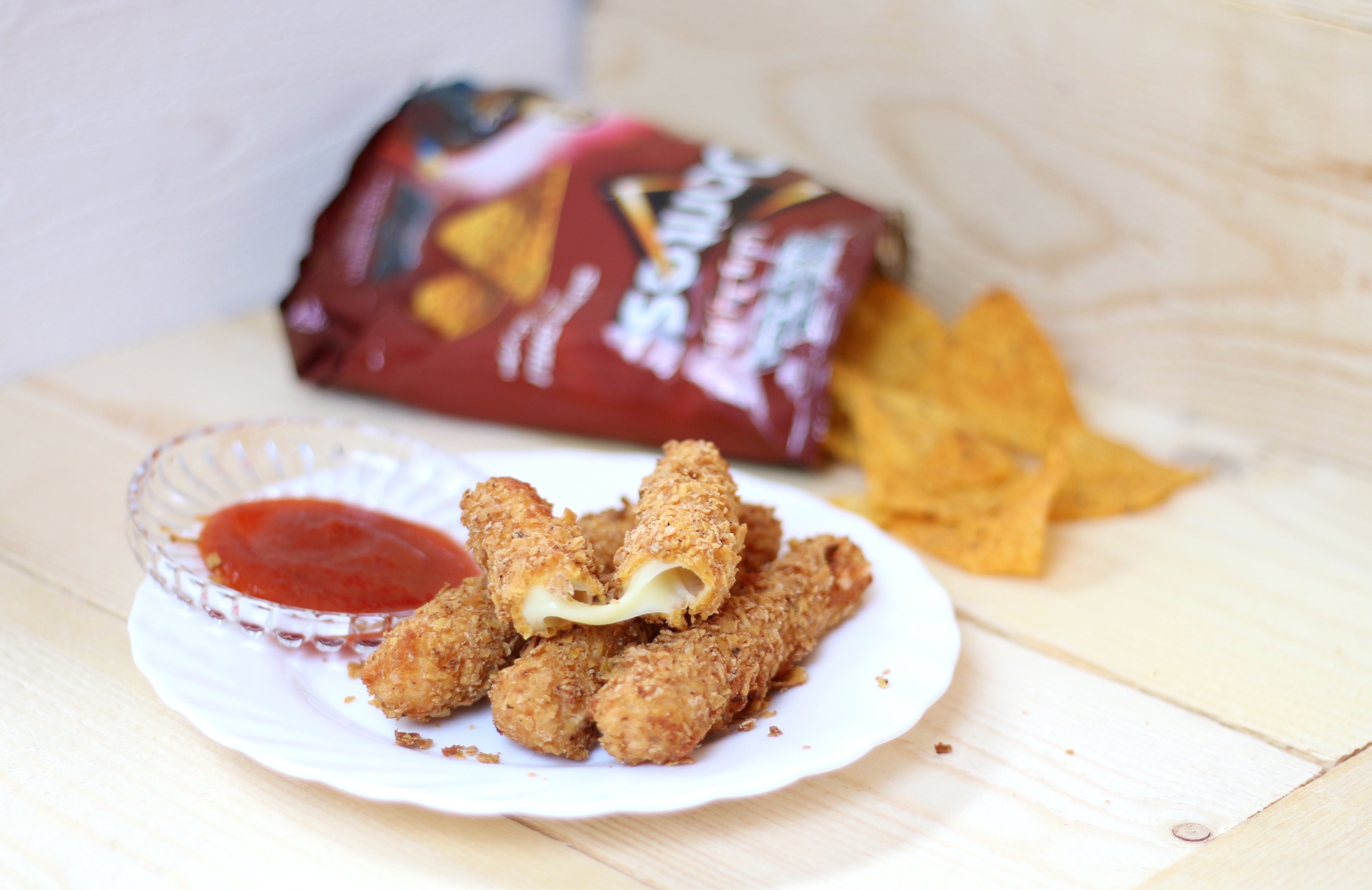 My Recipe that got published in Khaleej Times ❤️
Summary
Makes: 5 Sticks
Prep Time: Approximately 30 minutes
Ingredients
1. 5 Mozzarella Sticks
2. 2 packets of Doritos (flavor of your choice)
3. 1 tablespoon flour
4. ¾ tablespoon corn starch
5. 1 Egg
6. ¼ Cup of water
7. 3 bowls
8. Pinch of Salt
9. 1 saucepan filled with oil
Method
1. In the first bowl mix the flour and cornstarch
2. In the second bowl, beat the egg, add water and mix together
3. Crush the Doritos and put them in the third bowl
4. First dip the mozzarella stick in the first bowl followed by smearing the stick in the wet mixture present in the second bowl and then finally coating it with crushed Doritos in the third bowl.
5. Bring the oil to boil and slowly toss in the sticks. Remove it when they turn golden-brown.
Serve with your favourite dipping sauce (eg: spicy garlic tomato ketchup, marinara sauce, Tabasco or ranch)!
Enjoy! ❤️