Add a Little Sparkle & Colour to Your Collection with 4 Gold Rings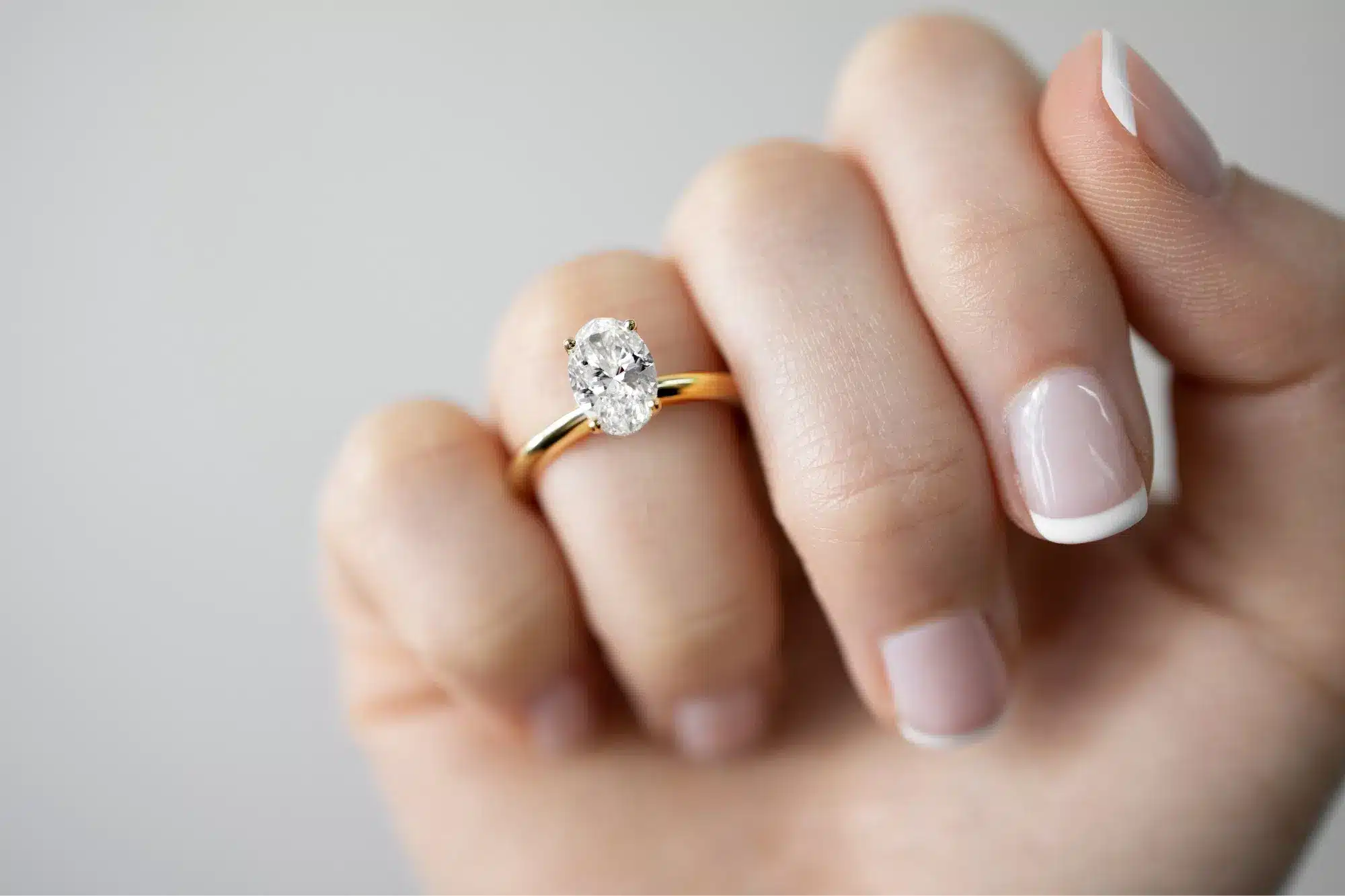 Gold rings are a classic and timeless piece of jewellery that never goes out of style. They add a touch of sparkle and colour to any outfit, making them a versatile and essential accessory in any wardrobe.
Whether it's a simple band or an intricately designed piece, gold rings are known for their elegance and sophistication. With their durability and ability to retain their value, they make a great investment as well. From traditional to modern designs, gold rings continue to be a popular choice for any occasion, from weddings and engagements to everyday wear. So, are you searching for gold rings for a special occasion? If yes, then you have come to the right place.
The Different Styles of Gold Rings
When it comes to buying a gold ring that fits your style, there are plenty of options that you can choose from. Be it delicate bands to statement pieces with gemstones, there is something for everybody. Here are some of the different types of gold designer rings you can add to your collection:
Classic Gold Band

The gold ring, with a simple band design featuring raised ridges, adds a touch of elegance and is perfect for daily use. The minimalist design of the ring makes it a versatile accessory that can be worn on any occasion, either as a standalone piece or in combination with other jewellery. This ring is ideal for those who appreciate the beauty of simplicity and want to add a touch of sophistication to their everyday look. A classic gold band is a simple and elegant option that can be worn alone or stacked with other rings. It's a timeless piece that never goes out of style and can be worn for any occasion.
Diamond and Gold Rings

Diamond and gold rings are a luxurious option that adds a touch of glamour to any outfit. They are perfect for days when you want to shine bright. This exquisite 18-karat rose gold ring is a true masterpiece in terms of design. The ring features a central grid of nine square diamonds set in a studded rhomboid lattice. Two rows of diamonds surround the central design, adding an extra layer of brilliance to the piece. The diamonds are of SI2 clarity, which ensures they will shimmer and sparkle beautifully. This unique ring is perfect for those who appreciate the grace and a touch of luxury in their accessories. It would make a wonderful addition to any jewellery collection and is sure to be treasured for years to come.
Gemstone Gold Rings

Gemstone rings come in a range of styles and make an excellent choice if you want to add a pop of colour to your collection. This Floral Cocktail Gold Ring is a stunning piece of jewellery that will make heads turn. This exquisite ring is crafted in 22-karat glossy yellow gold and features a beautiful floral design that will impress. The petals of the flowers are delicately crafted, and the centre of the flower is set with a single sparkling diamond. This ring is perfect for those who love floral designs and want to add an elaborate piece to their collection.
Ornate Cocktail Rings

This beautiful beaded ring with a Kundan stone is crafted in 22-karat yellow gold and is the perfect accessory for fusion wear. The intricate floral design and the beaded details make this ring stand out. The antique finish gives it a timeless feel, making it a perfect addition to any collection. This statement piece is sure to attract attention and add a bold touch to any outfit, whether it is paired with traditional attire or worn as a modern accessory.
Gold rings are versatile accessories that add sparkle and elegance to any outfit. When choosing one, consider your style, quality, and budget. While a classic gold band is timeless and elegant, perfect for everyday use, diamond and gold cocktail rings are great for special occasions. Always remember, ladies' gold rings, whether simple or intricately designed, never go out of style. So, head to your nearest Tanishq store and explore their range of gold rings that are an ode to tradition, with just the right hint of modernity.