Brunching with my followers with unlimited alco and food?! ❤️🍻🍴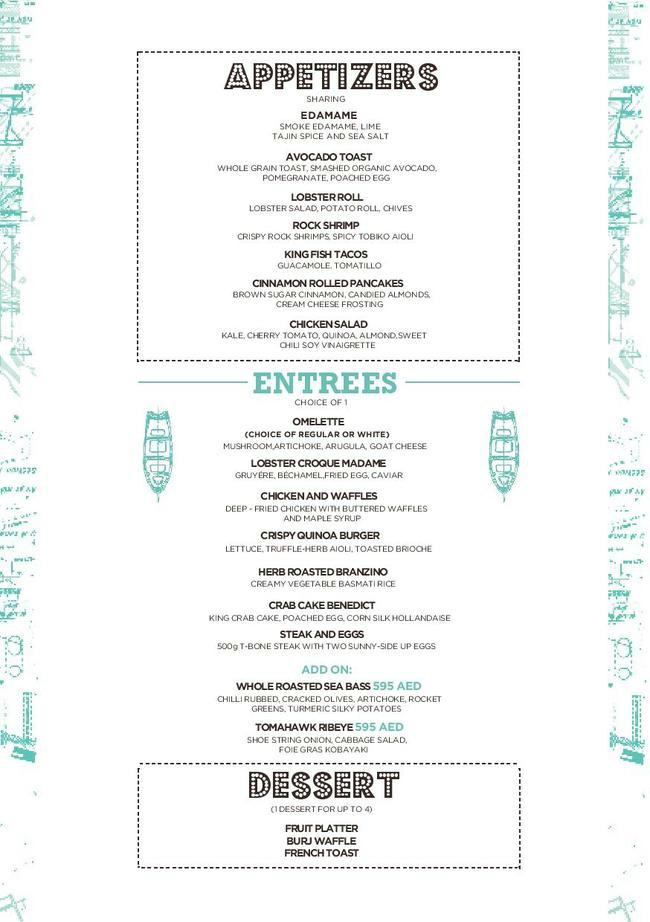 So 8 of my followers (@raisingmyknight @nidhikumardance @pria.rao @darshanadm @printhesand @rianatasha9 @thefood.stop @tangojuliet29)
…were chosen to be a part of one of the best brunches in Dubai and believe me, we had a blast! We started off with drinks that further lead to an endless game of "Never have I ever" where we happened to spill a lot of secrets – a great bonding sesh indeed. I didn't really think we'd all be open with each other considering we're all meeting for the first time. I guess 'twas the alcohol? 😂
You can choose from 3 options for the Saturday Catch Brunch,
Non-Alcoholic: AED275 for unlimited food and soft drinks only
House Beverage: AED399 for unlimited food, house spirits, wine and beer
Bubbles & Cocktail: Add AED50 to the House Beverage package. This includes unlimited house spirits, bubbles, mimosa, michelada and bloody marys on top!
From the appetizers, our most favorites were the Lobster Rolls and Rock Shrimps. Catch Dubai is known for their amazing lobster rolls with buttery toasted buns and a dash of truffle. You can't leave without trying that if you're going for a brunch or just to try the a la carte menu. However, the edamame's tasted a bit off, I guess cuz it was served on a smokey BBQ'd platter with lime Tajin spice? It just didn't go well according to us.
For the entrée's we went all out! We tried the chicken and waffles, quinoa burger, steak and eggs, crab cake benedict and omelet. Our favorite was the fried chicken and waffles accompanied with maple syrup – a beautiful combination indeed. Crisp savory chicken with sweet waffles, who knew it would compliment each other so well? For vegetarians, the best option is the crispy quinoa burger with a toasted brioche – it has a dash of truffle and is super filling.
Last but not least, for the dessert we wanted to try the famous #HitMe but unfortunately, they don't it during brunch (why?!😭) Anyway, we tried the Burj Waffle and the French Toast. It should be noted here that 1 dessert is actually enough for 4 people! The waffle was our favorite since it had an array of flavors – from Nutella to strawberry and chocolate! The french toast was delicious, but not out-of-this-world.
Here's to many more brunches! xx 🍷🍔🍟🍤🍾🍻
Don't forget to check out #EatWithN on Instagram 🙂
* Note: #EatWithN Tours does not aim at promoting restaurants through naomidsouza.com