Extinct animals such as dinosaurs, could come back to life within 10 years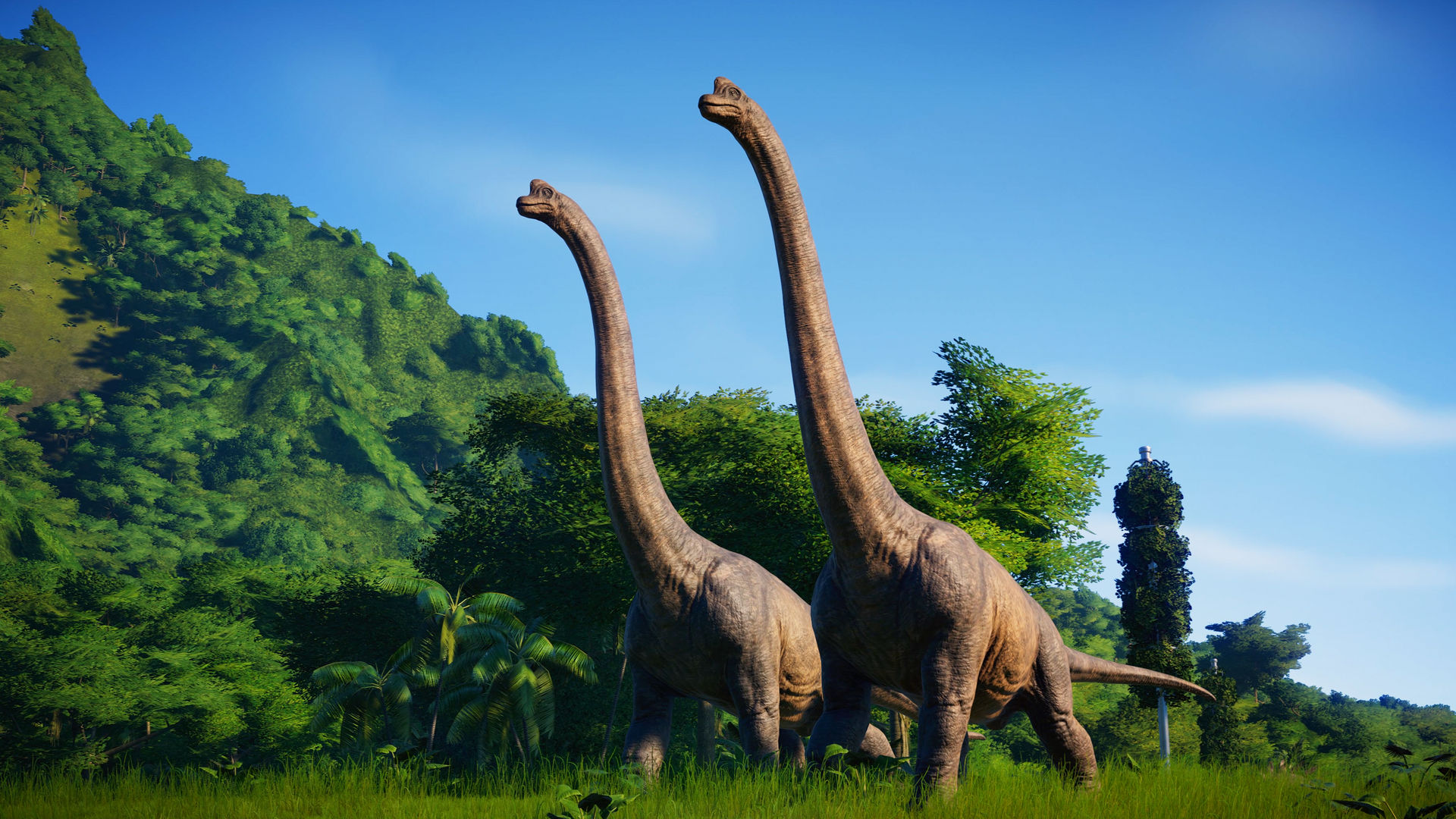 Scientists are talking about how dinosaurs could actually be recreated again. Dr. Jack Horner, who was one of the inspirations behind Dr. Alan Grant (protagonist of Jurassic Park), is working on genetic research which could engineer dinosaurs back into existence. ? Come on guys, there's literally a whole movie franchise dedicated to why this is a bad idea…
While the possibility seems far off, or even impossible, a previously extinct species had been brought back to life before! Celia, a wild mountain goat, was the last one of the specific species Bucardo. On the 6th of January 2000, a tree fell on her and crushed her, thus completely wiping off the species. ? However, a team of Spanish scientists had actually taken a sample of Celia's tissues 10 months prior, in the hopes of bringing them back from extinction. They stripped goat eggs of their own genetic material and injected Celia's DNA into them. Then they were given a brief electrical jolt, and the embryos were implanted into the wombs of 'surrogate mother goats'. ?
Almost all of the pregnancies failed, except for one on the 30th of July 2003. One of Celia's clones was born, making this the first time a species ever came back from extinction.
However, her lungs were extremely deformed, and unfortunately, she died 7 minutes later – marking the first time ever that a species had gone extinct twice. ?
Most of us are familiar with the concept of de-extinction from the Jurassic Park movies, however, the idea behind the movies wasn't just a Hollywood screenwriter's wild imagination. Back in the 80s, John Tkach, founder of the Extinct DNA Study Group proposed a thought experiment. ? "What if, many millions of years ago, there had been a hungry mosquito that dined on a dinosaur then became trapped in amber, with its last supper still inside its stomach. If one could recover a dinosaur blood cell from inside that mosquito and then transplant it into an egg that had had its own DNA removed," it might be possible to "grow a dinosaur." ??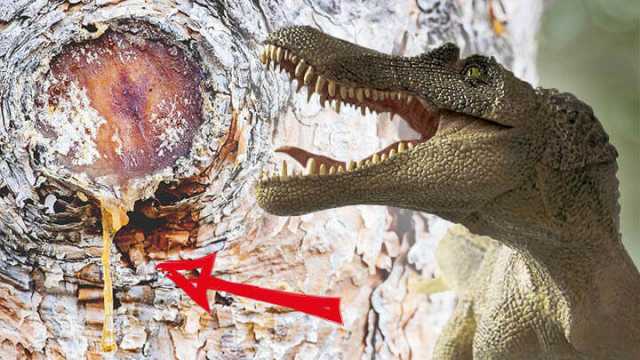 Although this theory seems far-fetched, it isn't as crazy as one might think. Entomologist George Poinar spent his whole career studying insects that had been preserved inside tree resins for a million years and had hardened into amber ?. He said that usually, the insects her found were perfect on the outside and a 'disappointing mess' on the inside, but he actually came across a fly once which had intact cells even after 40 million years; which was exactly what Tkach had theorized about! ? Poinar published his finding and this excited the scientific community. He said one 'tall, gangly man' visited his lab and asked him questions about 'bringing back life forms in amber'. Poinar forgot the incident, until years later when he found out that he had been thanked in the back of a new book, soon to be a movie, called Jurassic Park. It was the book's author, Micheal Crichton, who was the visitor and he "used [his visit] as the scientific basis for his novel." ??
While this approach is ruled out for dinosaurs since we don't have their DNA, and all of their remains have been fossilized, scientists are hopeful in using this method for other, more recent animals. They say, even if de-extinction never works out, they could still use this method to stop animals from going extinct in the first place. ?
There are only 2 northern white rhinos left in this world, both female. Scientists have already collected their DNA and sperm (Sudan, the last male northern white rhino died in 2018 ?) and they are carefully preserved in different labs around the world. "They are at the brink of extinction only due to human activity," says Jan Stejskal, director of communication and international projects at the Dvůr Králové Zoo in the Czech Republic, where Sudan lived until 2009. ?
"If we have the techniques or methods to assist them to survive, I think it is our responsibility to utilize them."
Other famous projects like Project Wolly Mammoth Revival are already underway. The Asian Elephant is the closest living cousin of the Wolly Mammoth. ? Scientists make use of this, by injecting mammoth DNA into the genetic code of the Asian Elephant. 'De-extinction' enthusiast Mr. Church, who was speaking to The Sunday Times, added: 'We now have functioning elephant cells with mammoth DNA in them.' This hybrid embryo will be put into a surrogate Asian elephant mother, and this will hopefully lead to the birth of a new mammoth-elephant animal. ?
Of course, as with everything else, there are two sides to every story. Breeding these animals are super expensive, in fact, breeding the northern white rhinos is estimated at 9 million dollars! ? Many argue that de-extinction technology shouldn't be used, and this money should rather be directed at saving animals that still exist today. People are also questioning the ethics of trying to resurrect species by putting surrogate mothers at risk. ?
Coming back to dinosaurs, since it isn't possible to get their DNA, scientists at Harvard and Yale are talking about a new approach to bringing them back, namely, chickens ?
Since chickens are descendants of dinosaurs, scientists are attempting to reverse this process and turn the chickens into… dinosaurs. "Of course, birds are dinosaurs," Dr. Jack Horner told People magazine. "So we just need to fix them so they look a little more like a dinosaur." ?‍♂️ If you'd like to read about how dinosaurs shrank and became birds, click here.
Horner says the 4 main differences between dinosaurs and birds are tails, arms, hands, and mouth. The team has already managed to reverse-engineer a bird's beak into a dinosaur-like snout in chicken embryos. ? "Actually, the wings and hands are not as difficult," Horner said, adding that a 'Chickensoraus', as he calls the creation, is well on its way to becoming reality. "The tail is the biggest project. But on the other hand, we have been able to do some things recently that have given us hope that it won't take too long." ?
His timeline? 5 to 10 years. That's right, we could be seeing dinosaurs in less than a decade ?…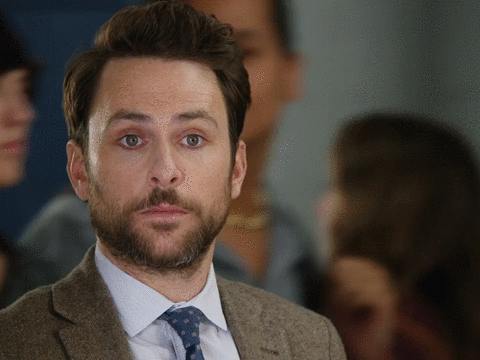 Brb preparing my dinosaur invasion survival kit ?‍♀️
---
Written and Researched by Zeba Bashir