Burger/Dessert Tour 5 with Naomi DSouza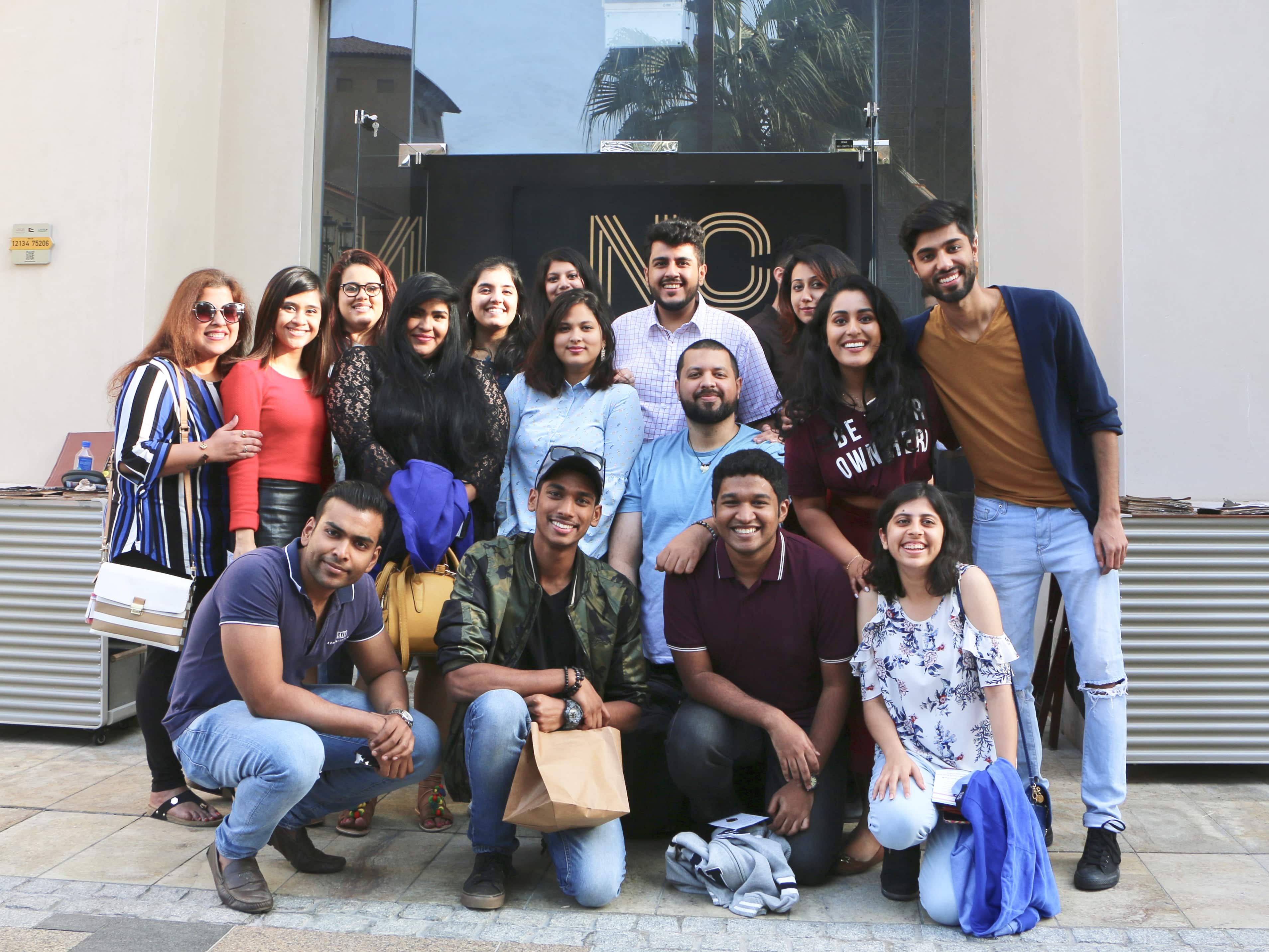 A few months ago I put up a story asking for recommendations on what the next big tour should be… as the title states, the most popular opinion was a BURGER DESSERT TOUR! ??
My first 2 tours were solely dedicated to dessert only – the first spot would be dessert and so would the second, that led to everyone getting full within the first few bites at the first location itself. It was time to bring SOME change and introduce some savory dishes at the start for a salty palate that would lead to craving for something sweet ?
From all the burger tastings, the best one I had visited was Blaze Burgers. I was on Cloud 9 when they agreed to sponsor the first half of the tour. To decide on the second location was a challenge ?. There are several dessert joints in Dubai, but are they all as good? Not really ?. Freez is one spot that does stand out, from it's unique offerings to affordability, it ticks most of the boxes and qualifies for a great dessert or hangout spot! ?
After manually going through all the comments, and countless round of shortlists, I finally narrowed down to these ☺️@jiajetwani @eatingaroundthebush @abs_babs_ @theteenhub_ @sitarar4 @food_havelli @being_foodie @jesikaagarwala @mazendubai @jailawrence @dush_java @karuns22 @dhiraj_miranda98 @talktothepalmdubai 
December 22nd, at 01:00PM, our tour begins!
FIRST SPOT – BLAZE BURGERS
They take burger crafting seriously. They don't take shortcuts, and neither do they play by the book. They do it right no matter what others do. They do what they do for YOU to enjoy the burgers they craft (with your help). So if you're looking to experience what is REAL, this is the place for you! ??
We indulged in several types of cheesy fries, tried over 5 different types of burgers, followed by milkshakes, baked cake in a skillet and cookie in a pan! Watch the below video for more ?
SECOND SPOT – FREEZ
Crepes? Molten lavas? Cakes? Softies? Waffles? Truffles? Milkshakes? you name it, they have it. Here we tried a variety of desserts like red velvet molten lava cakes, pistella (pistachio + Nutella) brownie, kinder waffles, truffles and so much more, you'll get a gist of it with the video below ? …
Goodie Bag Sponsors
Apart from the 2 spots we visited, I wasn't satisfied with what was offered to the winners! ? It was practically impossible for us to eat more after all that dessert but I still wanted my followers to take the dessert tour, home, with them! A big thank you to all the sponsors for being a part of it!
Watch the first impressions below ?
Few moments from the winners!
Blaze Burgers experience by @EatingAroundTheBush @Abs_Babs_ @TheTeenHub_
Freez experience by @Food_Havelli @Being_Foodie @MazenDubai
The moments by @Karuns22
Sponsors by @TalkToThePalmDubai
… and thank you @ITPLive for the feature!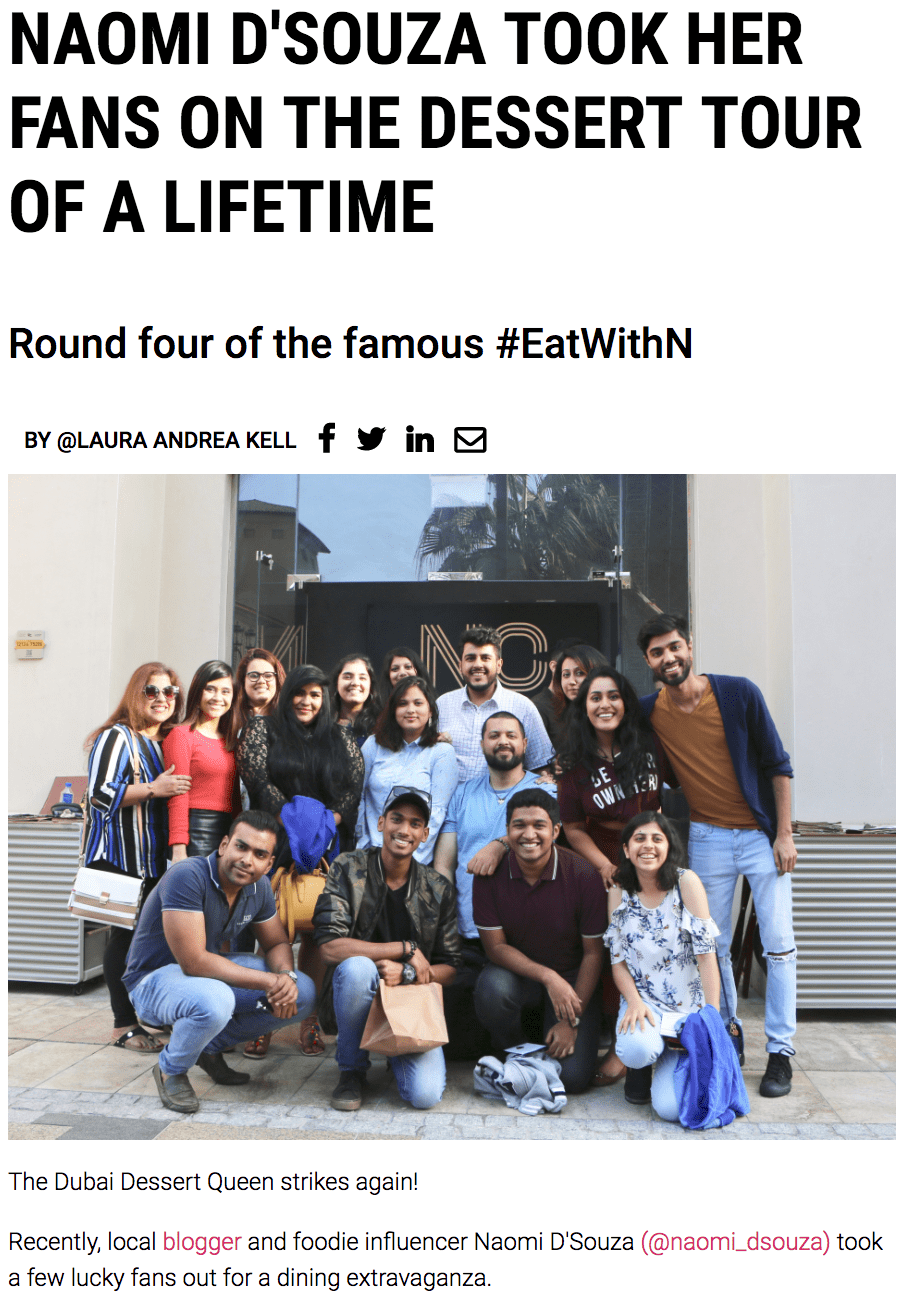 Click here to find out how you can be a part of my tours!
Don't forget to check out #EatWithN on Instagram ?
* Note: #EatWithN Tours does not aim at promoting restaurants through naomidsouza.com