4 Delicious ways to prepare BBQ ribs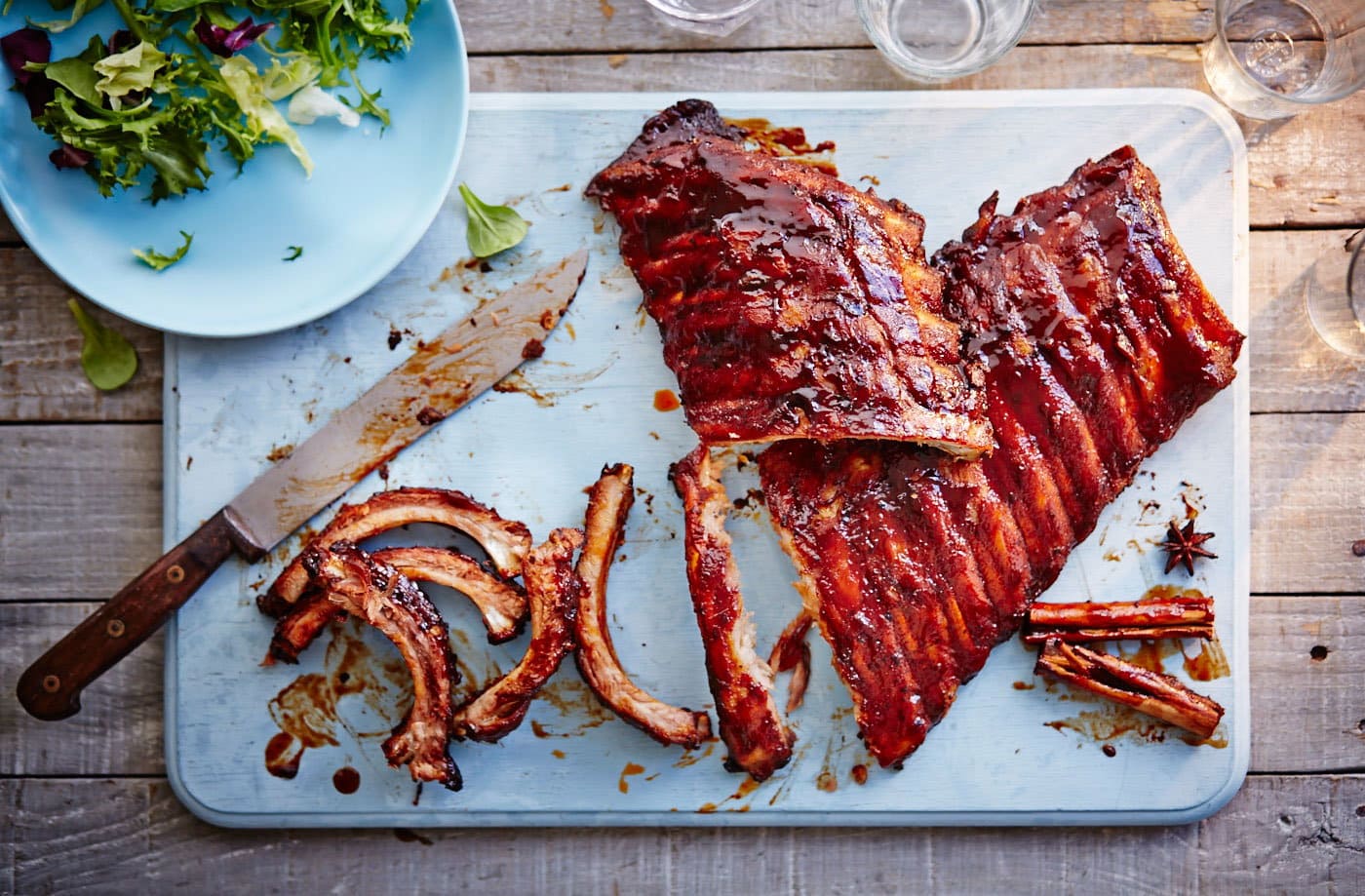 The sun is up, the weather is nice, summer is finally here and it's the perfect time to gather the family in the backyard for some finger-licking BBQ ribs. Summertime is the perfect opportunity to fully enjoy the Barbecue Lifestyle to the best of your ability. Ribs are the proper lazy summer food loved by everyone.

They can be prepared in many ways – all equally delicious and easy to make. All you need to do is source a grill from your local stores or from e-commerce shops. However, if you already own one, make sure that it is clean and set up properly.
That said, if you have a gas grill, it would also be a good idea to keep an eye on the quantity of fuel left in your storage tanks. Getting your cooking session disrupted because of low propane can play spoilsport. Therefore, prior to starting your grilling session, check your propane levels, and if on the lower side, contact someone like Discount-Propane.com in your area to get it refilled. Being prepared before a BBQ or grill session is always a smart move!
As soon as you have completed all of the checks and set up, decide on a menu. For instance, baby backs, beef, or lamb ribs smoked to juicy perfection make for an unforgettable BBQ experience. Veggie and vegan ribs are also now available in many places for those who are conscious of their environmental and ethical impact – they can be prepared in a similar way to beef and lamb, so you don't need to fuss if you're making both versions. And if you're feeling extra lazy, it's the perfect time to visit your favourite Charlottesville bbq restaurant or another similar restaurant in your area.
Here are 4 delicious ways to prepare BBQ ribs this summer!
1. Franklin BBQ Ribs
If you want to enhance your bbq skills to master level, here we have the right recipe from Texas' master of the barbeque. Aaron Franklin shares his idea of combining several simple ingredients with his master hacks in one of his latest recipes named after him, of course. Here is the Franklin BBQ Ribs recipe.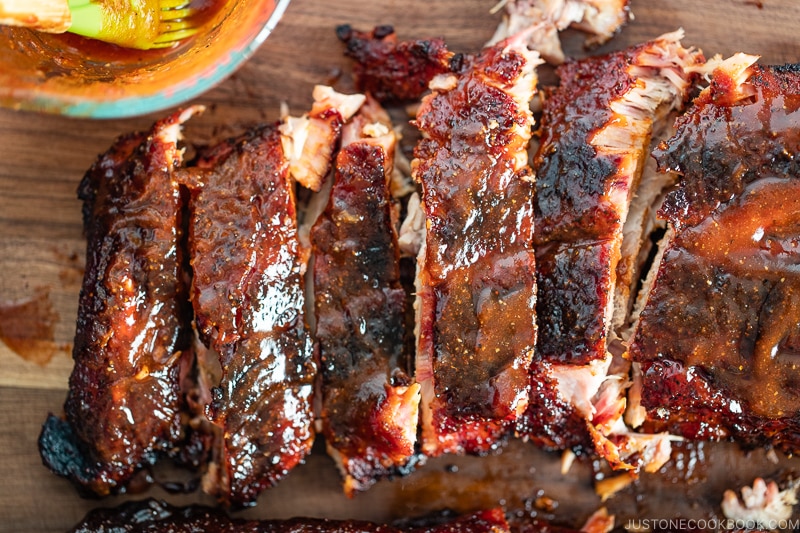 Ingredients:
3 to 4 pounds rack pork ribs

cup black pepper

1/8 cup kosher salt

Your preferred barbeque sauce
Preparation:
Combine the salt and pepper together in a larger bowl or plate

Take each piece of rib and deep it into the mixture, rub the salt and pepper over the ribs to spread it equally

Heat the smoker to 250

F (120 C)

Place the ribs in the smoker (or over a hot grill) meat side up

Cook them for about 3h, or until the desired color, juiciness is riched

In the middle of cooking time, mop the ribs with barbeque sauce and wrap it in a foil

Return in in the smoker (on the grill) with the meat side down this time

After the ribs are properly cooked, let them rest before serving. The good thing about cooking ribs is, you can totally forget about them and when you return to your smoker, you'll still find them perfectly cooked.
2. Sticky Beef Ribs
This interesting recipe combines sweet and sour ingredients in a perfect bite of grilled ribs. The recipe is also known as the "Oh yeah sticky beef ribs" and you can guess why, after you savor the recipe, so here we go.


Ingredients:
The beef:
3 pounds beef ribs

1/3 cup brown sugar

2 tsp salt

2 tsp paprika

1 tsp pepper
The sauce:
1 cup tomato sauce

1 cup barbecue sauce

1/4 tsp hot sauce

1/4 cup cola

2 tbsp honey

1 tbsp apple cider vinegar

1/2 tsp pepper

minced garlic
Preparation:
Add the brown sugar, salt, paper and paprika in a bowl and mix it all together. Take each piece of rib and dip it into the mixture. Rub the ribs with the mixture to spread it evenly

Preheat the grill or smoker. Put the beef ribs on the grill and cook on medium heat for an hour

While the ribs are cooking you can start preparing the basting sauce

Combine all sauce ingredients in a saucepan – tomato sauce, hot sauce, barbecue sauce, cola, honey, apple cider vinegar, white pepper

Let the mixture come to a boil and then reduce the heat. Allow it to simmer for 5 minutes. If the sauce looks too thick, add a bit of water. Remove the sauce from the heat and let it cool down.

Once the ribs are halfway done, take the warm sauce and baste each rib. Repeat the basting every 15 minutes until the ribs are done, after 2 hours or until they reach the tenderness and color of preference

Once you remove the ribs from the grill let them cool for a moment and serve. This recipe makes the ribs an excellent meal of their own with rich flavors, however, per preference you can combine with french fries, baked beans or coleslaw.
3. Big Daddy's BBQ Ribs
As a dad would say – "Better than at the restaurant!" Here is one excellent BBQ ribs recipe for the whole family.
Ingredients:
8 pounds pork ribs cut into serving size

4 cups barbeque sauce

cup brown sugar

2 tbsp mesquite sugar

4 tsp garlic powder

4tsp paprika

1tbsp minced onion

1tbsp salt

1tbsp ground cinnamon

1tbsp ground cumin

Salt and pepper
Preparation:
In a small bowl combine all the ingredients together except the barbeque sauce

Add each piece of ribs in the mixture. Rub the mixture on the meat well and spread it even

Place the ribs with the bone side down on a preheated grill or in a smoker

Bake at medium heat, around 320F (150C)

During cooking brush each rib piece with barbeque sauce every 15 to 20 minutes

Cook until the desired tenderness is reached, it will usually take 2h for tender and juicy ribs
4. Big John's Chili-Rubbed Ribs
The last one on the list is intended for those that love to challenge their taste buds with a spicy and a bit of chili bite. Here is one out-of-the-ordinary, Asian-inspired BBQ ribs recipe.
Ingredients:
Ribs:
6 pounds pork baby back ribs

3 tbsp brown sugar

2 tbsp paprika

2 tbsp chili powder

3 tsp ground cumin

2 tsp garlic powder

1 tsp salt
Glaze:
1cup soy sauce

1 cup brown sugar

2/3 cup ketchup

1/3 cup lemon juice

2tsp ground ginger
Preparation:
Mix brown sugar, paprika, chili powder, cumin, garlic powder and salt in a bowl.

Add the ribs in the mixture. Rub the mixture on the ribs and spread it evenly on the rib piece

Refrigerate the ribs covered, for around 30 minutes

Wrap the ribs in aluminum foil and seal it tightly

Put the ribs on a preheated grill on medium heat and cook for about an hour

In a saucepan combine all the ingredients for the glaze and cook it on medium heat until the sugar dissolves, constantly stirring

Once you get an even texture, remove the pan from the heat and leave it to cool

After an hour of cooking remove the ribs from the grill and carefully take out the foil

Return the ribs on the grill and brush them over with the glaze

Turn and brush the ribs several times until done
Combine your favorite recipe with your favorite drinks and the summer can begin. Enjoy!