We're all living in unpredictable times and are constantly engaging with various scenarios, both professional and personal, that are affecting lives around the world. Applying for jobs, as we all know, can be a cumbersome process. You could easily spend hours manually entering your work history into an online application, uploading a keyword-optimized resume, and tracking down the hiring manager's name to InMail/Email them a customized cover letter!
Note: A lot of research was done and recruiters were interviewed for this article.
Finding a new job can be extremely difficult but ultimately extremely rewarding. Some people get lucky and are approached by a headhunting firm in Montreal. Others get their dream job after just a handful of applications. And unfortunately, some people end up applying for 30+ jobs before being successful.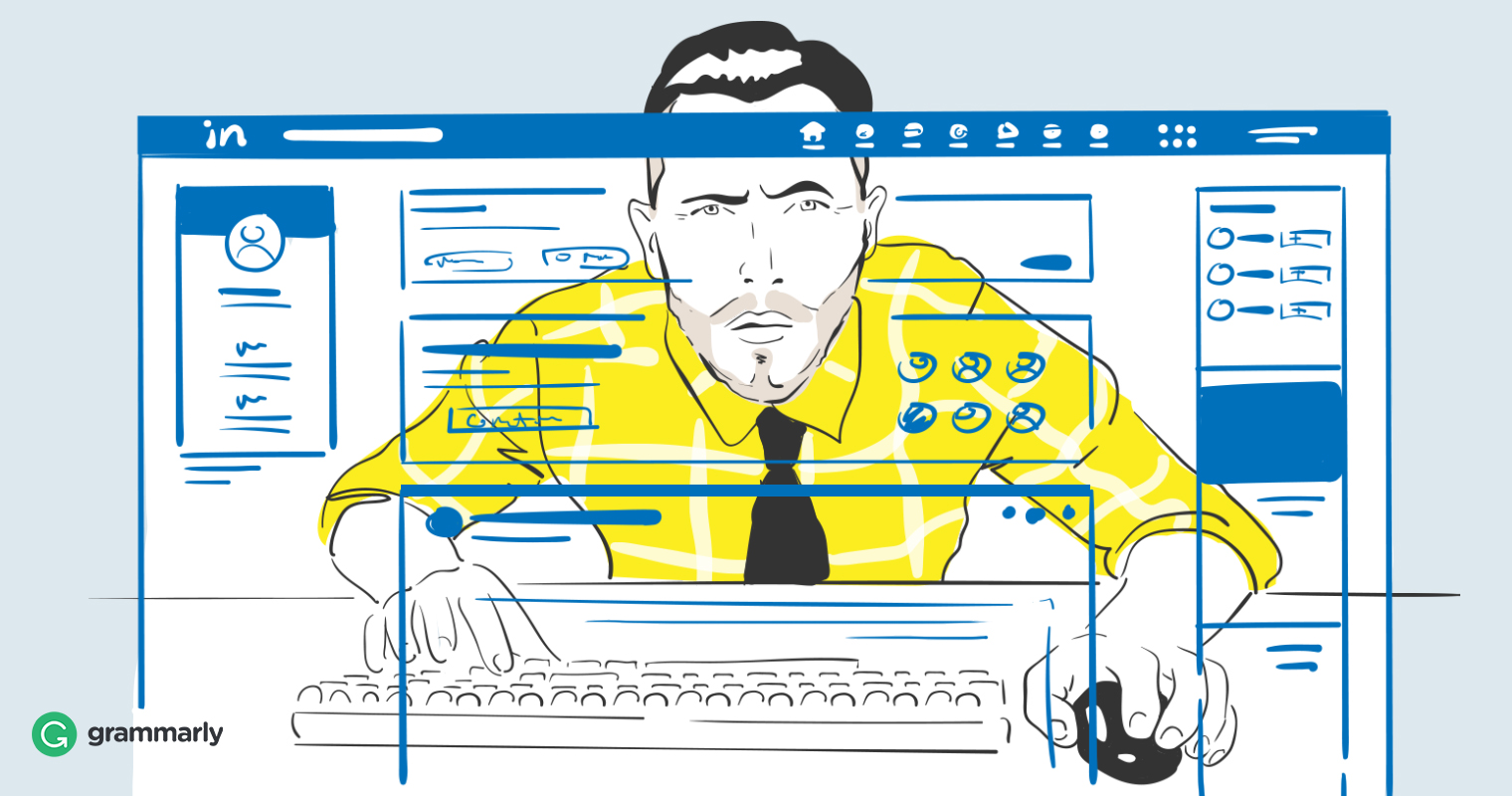 LinkedIn- the business and employment-oriented platform has seen an avid hike in users and engagement in the past few months. From people posting job losses to sharing/recommending candidates for a job to posting their CV's. But with so many active job-openings out there, why isn't the rate of unemployment reducing? Moreover, what exactly happens to your CV after you apply for a job position on LinkedIn?
To give you some clarity, we spoke to experienced talent acquisition specialists and recruiters to understand how a candidate's profile or job application appears to them, i.e. the other side of LinkedIn. These are highly-skilled professionals who review and hire candidates actively via LinkedIn job postings on a daily basis.
Let me warn you- you may think the recruiters have it easy, but it certainly doesn't seem so!
What makes your application stand out?
Past articles and youtube videos have highlighted how important it is to update your profile on LinkedIn, and that's exactly what our specialists had to say. A talent acquisition specialist working at an e-commerce website says "A candidate must sure their tag line is relevant to the experience and what they do. Having 'Looking for opportunities' may get you missed out on. We don't have the luxury to click into every profile. Apply to jobs that you have the skillset for, you may not need all the skills but please make sure your profile is relevant."
Kanika Kapoor, a Professional Technical Recruiter based in Canada, says that the candidate must utilize all the platforms. Randomly applying to every job will not help a candidate in any way. To add, networking and volunteering are great ways to land your dream job.
Keeping these in mind, work towards your job goal!
How many candidates apply for a role on average?
"General skills attract more applicants as compared to the ones requiring niche skill sets," says Kapoor. She adds that certain applications see as much as 300-400 applicants while some as low as 40-70. It all eventually boils down to the kind of role being posted.
However, the specialist working at the e-commerce website has a larger database to choose candidates from. She adds, "When we post a job we are guaranteed to get at least 1000 applications if the role is in Dubai. Right now I have a role with 3700 applications that have been published for approximately 1 month. It varies but the number is quite large."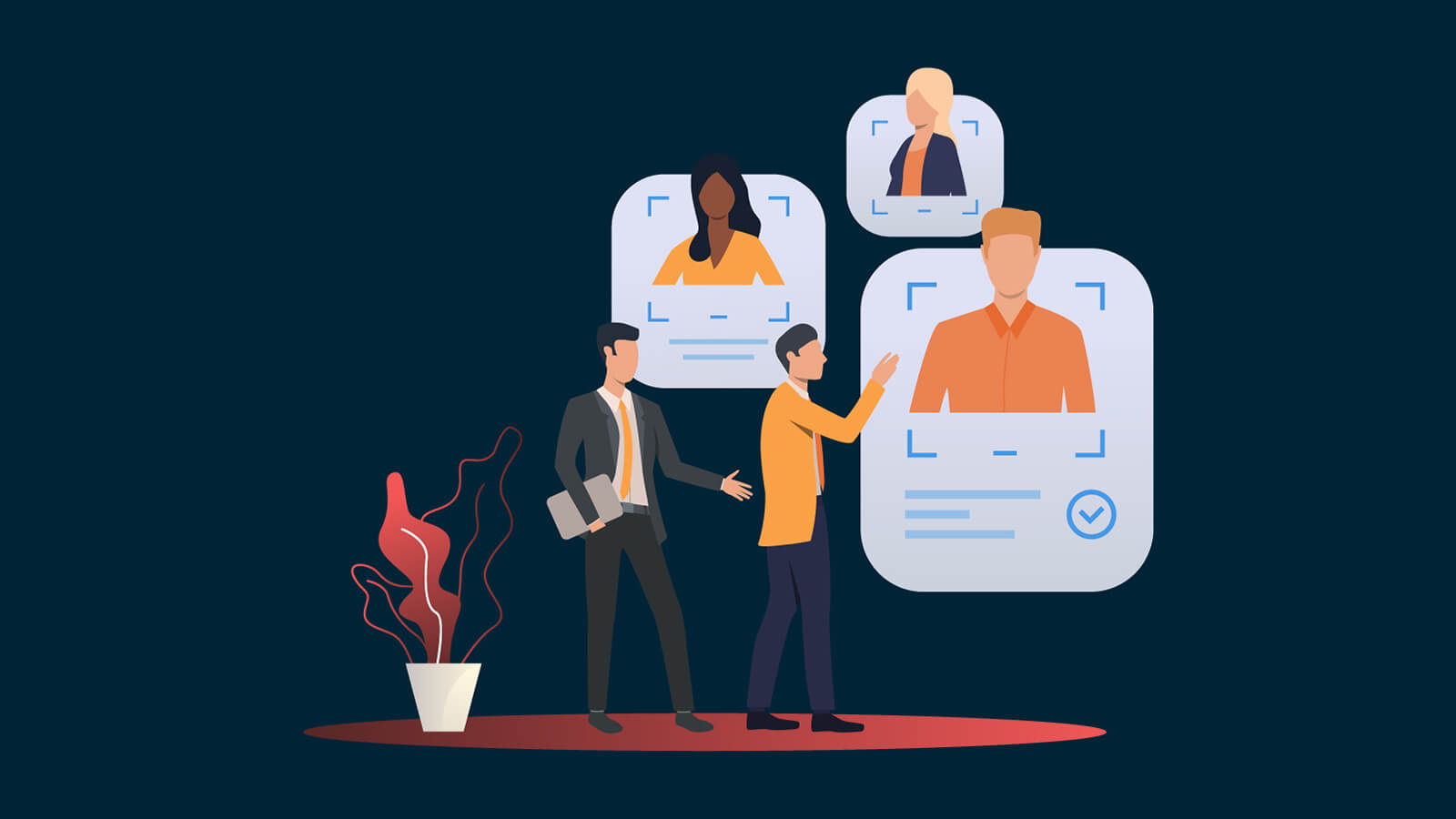 Yep, so there's some major competition out there. But how many of these applications are actually viewed, short-listed, and converted into an interview?
Kanika highlighted that the ratio varies according to the quality of applicants applying. If there is a match in their skills sets and the role then it's worthwhile speaking to such candidates. Most of the time the battle will be between the top 3 candidates, with one eventually walking away with the offer letter.
Another young talent specialist working at a recruitment specialist company, who posts a minimum of 2 job openings everyday shares that for every 100 applications, there are about 5 interviews and 1 full-time job placement. Now, that's very very tough!
Moving on to the most important part- How does a recruiter view your application?
Nishi Dawani, a Dubai-based professional with over 10 years of experience explains that when you apply to a job, you're added to the recruiter's candidate database along with everyone else who has applied and an email is sent to the employer alerting them that a candidate has applied to their position. In that email, the employer receives a snapshot of your profile information.
On the other hand, talent acquisition specialists and recruiters view the application of the candidate through their LinkedIn recruiter profile as well as their public LinkedIn profile (if they have applied through LinkedIn). LinkedIn Recruiter is a platform used by all recruiters and talent specialists; it shows them a simpler yet detailed version of the candidate's profile. It also highlights certain points such as how many jobs a candidate has applied for, if they are open to working, if they have been active on LinkedIn and also mentions their company connections and if they follow the company they've applied to.
Here's how it looks:
Finding the right candidate on LinkedIn using keyword search, Boolean search, and 20+ advanced search filters. They break it down to their level of experience/expertise required for the role, skill sets, knowledge of the local market, education, stability in career, and previous professional references or recommendations, if any. This is in addition to the profiles of the applicants who've applied for the job.
Further, the recruiter prioritizes candidates and narrows down on people who are more likely to respond, indicate they're open to new opportunities, or those who've engaged with comments/responses.
And finally, reach out to those who they find most suitable for the vacancy.
However, LinkedIn launched its 'new intelligent hiring experience' for recruiters in 2019 for a smoother and convenient experience to view, track, and hire candidates. Here, a recruiter can view the profile with the necessary information, have a slide-in-profile view, interact for candidate recommendations, and manage bulk & individual rejection notifications.
Well, now that you've applied for the job, is it advisable to also send an InMail to the recruiter?
The InMails feature is available to all Premium LinkedIn members only. Nishi says that InMail does make a difference since it pops up as a separate highlight for a recruiter and is thus a notable addition.
But Kanika makes a different point. She explains that a candidate has to realize that recruiters are overwhelmed with the number of applicants applying to the role. If the candidate feels they are a great fit for the role then there is no harm in sending out an email along with your resume. "However, I've also had candidates reach out to me with no match to the role at all. Be wise and selective when reaching out to a recruiter as this greatly affects your chances for not just the current but future opportunities too," she adds.
Finally, how effective and advisable is it to apply for a job on LinkedIn?
With a 100% assurity, recruiters definitely find LinkedIn to be an effective platform for candidates searching for jobs. So if you're on it, you're definitely doing it right.
LinkedIn is widely used for headhunting these days and therefore, it's advisable to keep your profile updated with your resume attached, update your profile with the correct skills specified in the job description and the right set of keywords. And if you're also applying to the same job via other platforms, that's even better!
However, it's often wise not to put all of your eggs in one basket so be sure to keep looking elsewhere for job openings because not all of them will be on LinkedIn. Keep conducting searches on sites like Indeed. If you're a scientist, look on pharma job boards. If you can't find any jobs to apply for, email the companies directly if they have a career section on their website. There are plenty of options out there.
Another common set of suggestions by specialists is to follow the company pages you'd like to work for, be more engaging on the platform, recommend someone for a job or ask for one, use LinkedIn premium, reach out to current employers through InMails, and finally, build connections with professionals in your field!
Once you've ticked these off in the right manner, you never know what opportunity might knock on your door!
---
Written and Researched by Simran Kanal