Wacky British television: Reality TV with a twist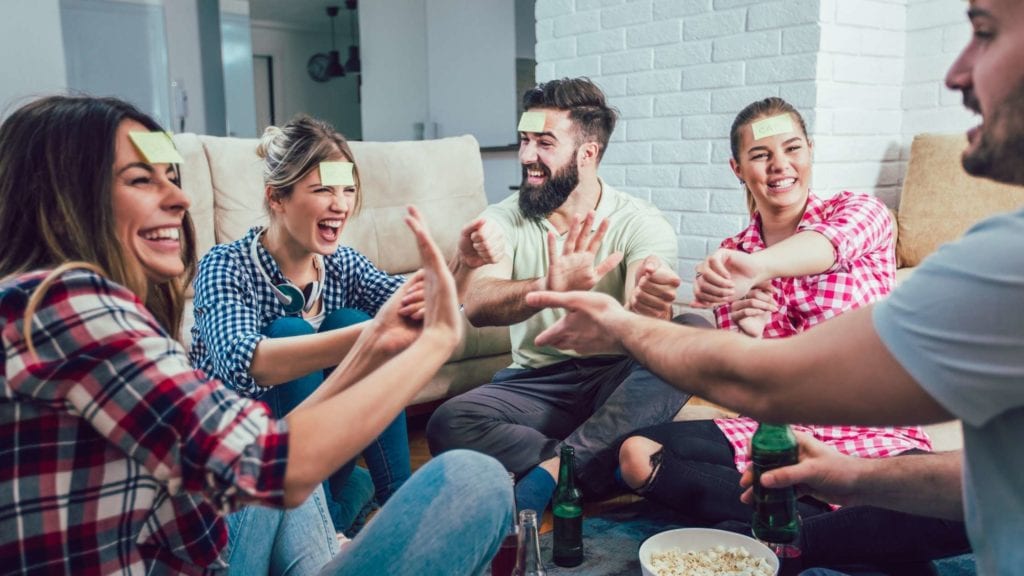 British culture and television are full of quirks, one of the wackiest, and most popular TV shows out there being I'm A Celebrity… Get Me Out of Here!
The very first episode of the series was aired in 2002, and since then it has become a huge hit. The series involves a number of celebrities living together in a jungle environment for several weeks. Throughout the duration of these weeks, the celebrities must compete to be crowned the King or the Queen of the jungle. The television show involves a variety of crazy challenges, such as the bushtucker trials, which require the competitors to eat super unappetizing foods, such as cockroaches, crocodile penises, and even silkworms! These trials definitely aren't for the faint-hearted or the squeamish amongst us, but they do make for great entertainment for the rest.
The television show was extremely popular, and if people knew how to watch TV for free as they do now, its audience may have been even larger. In fact, some of the best, and most horrifying, bush tucker trials have involved actor Adam Thomas putting live spiders in his mouth, and Olympic athlete Fatima Whitbread getting a cockroach stuck up her nose. That would have been sensational, wouldn't it?

Due to the show's completely wacky, gruesome nature, and its loveable presenters, Ant and Dec, it has proven to be hugely popular and successful. So popular in fact, that other versions of the program are now being produced in other countries such as Germany and Australia, and there are now also new bingo sites based around I'm A Celeb, which allows keen fans and bingo players to play along with the series.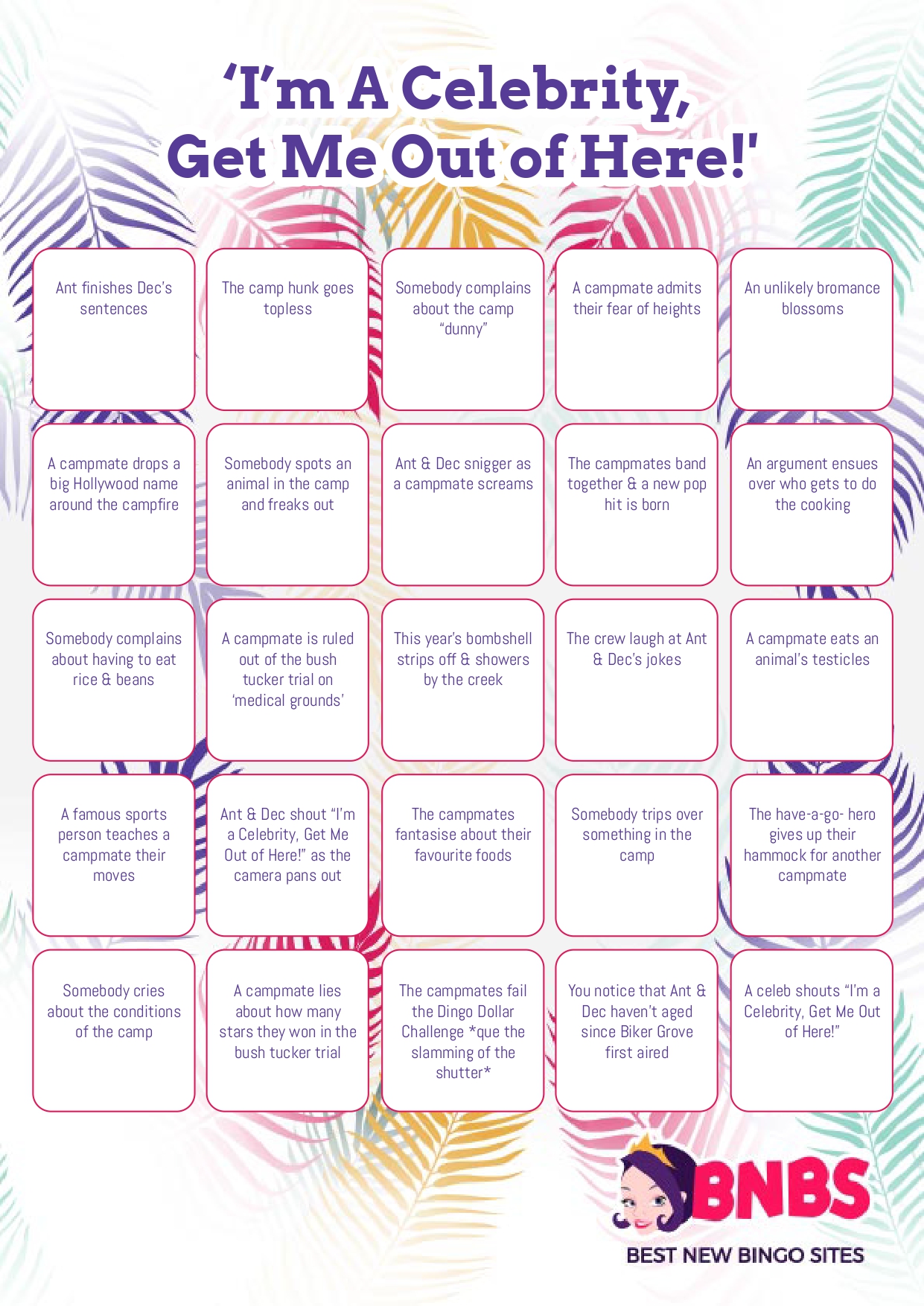 I'm A Celeb Bingo & How to Play
This quirky, new imagining of bingo features downloadable bingo cards; you can play online or alternatively print out a physical copy of the ticket, making it super easy to play along with friends and family in front of the television set. There are new cards available each night, to accompany each new episode. Instead of the typical range of numbers, these bingo cards feature different situations that are likely to happen during the show, e.g. "somebody complains about the camp conditions", or "Ant & Dec shout "I'm a Celebrity Get Me Out of Here! as the camera pans out." Of course, you treat these scenarios the same as you would bingo numbers and tick them off as and when they happen. The first person to cross all the scenarios off is crowned the winner. This new imagining of bingo is super fun and easy for anyone to get on board with!
Feeling competitive? How to Up Your Chances of Winning I'm A Celeb Bingo
Within a standard game of bingo, there are a lot of relevant number systems and theories out there that can help you boost your chances of winning. However, since most versions of I'm A Celeb bingo don't involve any numbers at all, none of these apply! If you want to up your chances of victory, then you should keep a few other little tips and tricks in mind instead.
1. Know the Show
Getting to know the show well is going to give you the best chance of beating your friends and family! After watching a few episodes, you should have a good understanding of which scenarios crop up the most and which don't; of course, try to pick bingo cards with the most likely scenarios!
2. Pay Close Attention

Don't let your Auntie Claire distract you by chatting away too much. If you want to be crowned the King or Queen of I'm A Celeb bingo, then you need to keep a close eye on what's going on. The show moves quickly, so be sure not to spend too long grabbing that cup of tea!
3. Play More Than One Card!
If you can step up to the challenge of handling more than one bingo card, then you will double or even triple your chances of winning. The chaos of trying to manage multiple cards might also make for an even more interesting game!
4. Use a Bingo Dabber
If you have opted to print out your I'm A Celeb bingo tickets, then you might want to put a bingo dabber, or even just a regular felt-tip pen, to use. This is a super simple tip that helps you to keep on top of all your scenarios, as and when they happen in the show.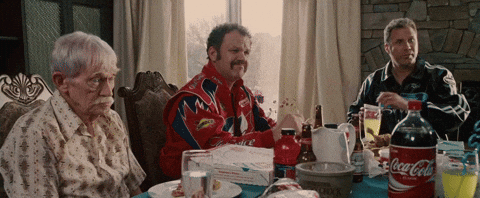 If you enjoy cozy nights in with your friends and family, with a bit of wacky television, then I'm A Celeb, and I'm A Celeb bingo is going to be right up your street. This new version of bingo has already proven to be super popular with lots of people; with both those who are old time fans of the TV series, and those who are completely new to it as well! Wacky British TV makes for a great night of entertainment, and the accompanying game only adds to all the fun!