Truffle Mac and Cheese Recipe by Moritz Neumann, from GRAZE Gastro Grill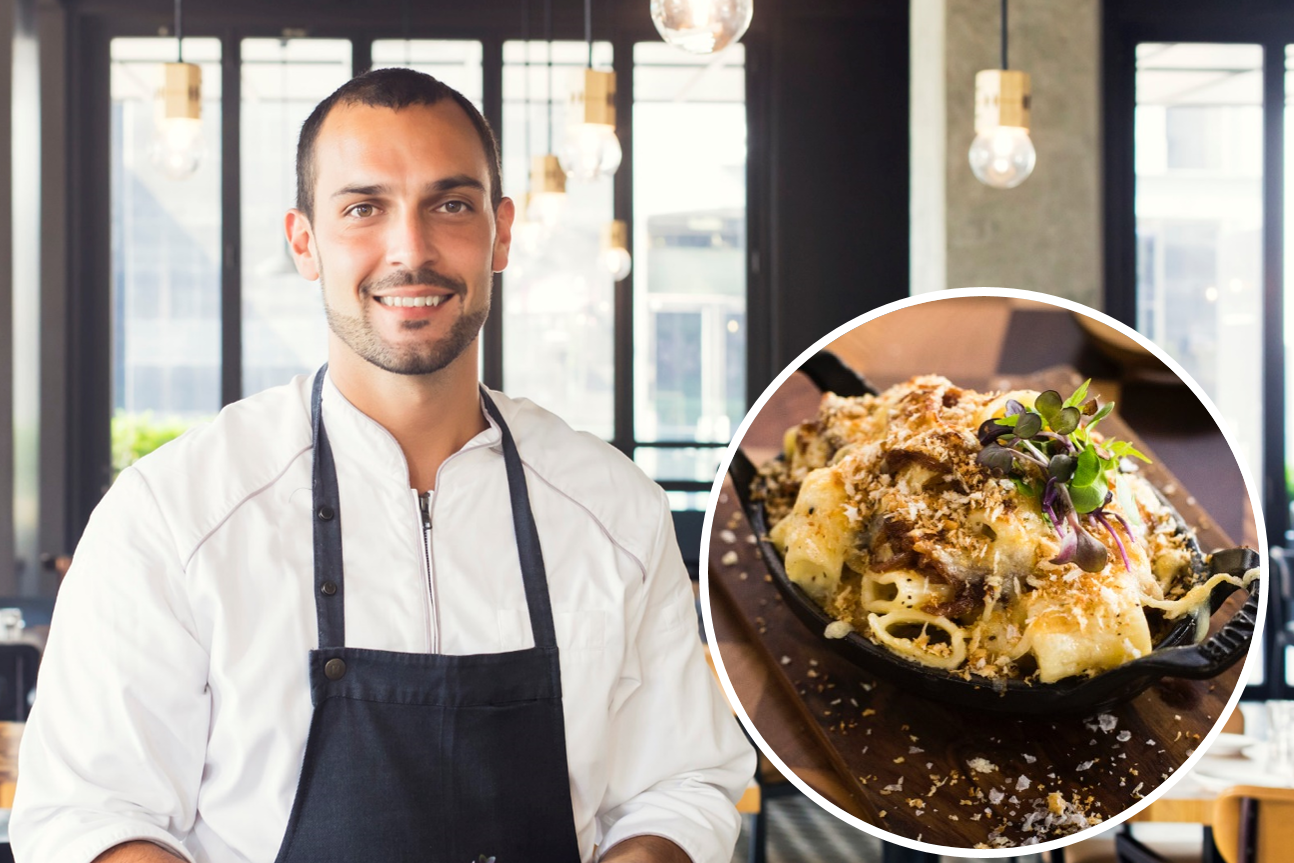 About the Chef
Moritz Neumann started his career with the Marriott International when he joined Munich Marriott Hotel as an apprentice in 2002. After spending more than 16 years at different Marriott properties around the world, Moritz joined La Ville Hotel & Suites, CITY WALK Dubai as the Executive Chef in 2018. He is mandated with the all-around management and operations of the property's outstanding dining venues including GRAZE, a gastro-grill serving a social culinary experience focused on prime beef cuts, Grapeskin, a standalone grape bar and kitchen, Chival, a social eatery and LookUp Rooftop Bar, overlooking the infinity pool. His style of food is cooking using high-quality produce with limited manipulation to bring out the flavours and texture of the produce. Focused on the simple execution of dishes, he believes in fundamental cooking techniques, quality products, training and innovative planning. Moritz has successfully received many exemplary awards and reviews throughout his career, acquiring him the Culinary ACE Award "Rising Star" for the Middle East and Africa in 2012 & 2014. Over the past decade, Moritz has worked in leading hotels and restaurants in Germany, United Kingdom, United States of America, Qatar and the United Arab Emirates. Most recently, he worked as the Executive Sous Chef overlooking the opening of the Renaissance Downtown Hotel, Dubai and its f&b concept outlets.
Ingredients
For 4 servings
500g Rigatoni Pasta

400ml Milk

50g Butter

25g Flour

200g Gruyere Cheese

100g Silver Mountain Cheddar

150g Caramelized Onions

75g Black Truffle Paste

10ml Truffle Oil

15g Cress

30g Butter Toasted Panko/ Breadcrumbs
Method
Preheat an oven to 160°C. Butter your baking dish.
Bring a pot of salted water to a boil over high heat. Add the Rigatoni and cook, stirring occasionally, until not quite al dente, about 2 minutes less than the package instructions.
Drain and transfer to a large bowl.
While the pasta is still warm, drizzle with the truffle oil and stir well.
Return the pot to medium-high heat and melt the butter. Add the flour and cook, stirring well, until no visible flour remains, 1 minute.
Whisk in the milk, half-and-half and a generous pinch of salt and bring to a boil. Simmer, whisking frequently to smooth out any lumps, for 4 to 5 minutes. Remove from the heat.
Add a pinch of pepper and half of each of the Gruyere and Cheddar Cheese. Stir until smooth.
Last add in the truffle paste and the caramelized onions.
Combine the cheese-truffle sauce with the Rigatoni and transfer to the prepared baking dish.
Top off the pasta with the remaining cheeses. Bake until the top is lightly browned and the sauce is bubbly, 20 to 25 minutes. Let rest for 5 minutes before serving.
Garnish with cress and butter toasted panko to give it a good crunch.
---
Visit GRAZE – Gastro Grill & Bar for more