Traditional Cypriot Machalebi recipe (Rose pudding)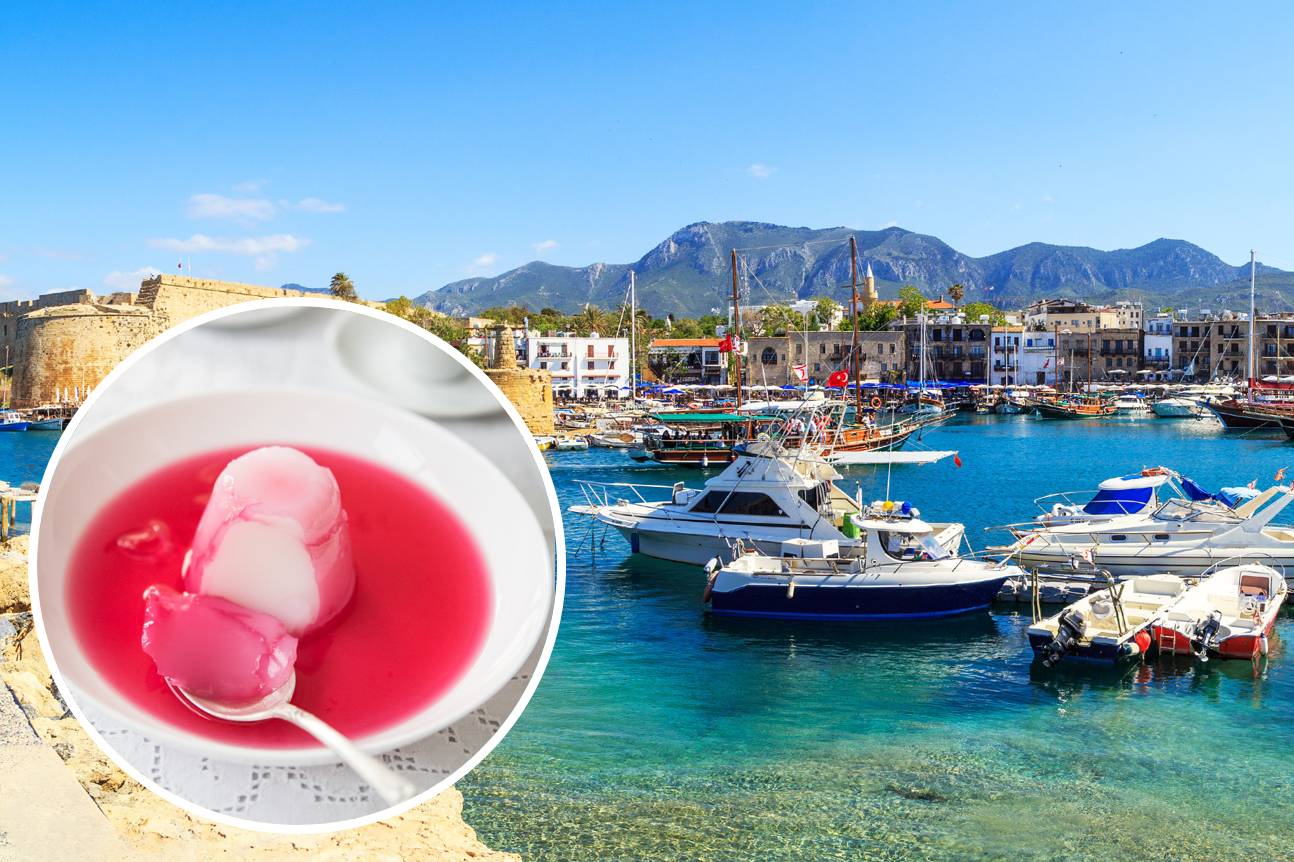 Introduction
Cyprus is well known for its fresh ingredients and dishes, with the island's gastronomy attracting visitors from all around the world. The Cypriot breakfast is characterized as authentic, traditional and/or identical with the Mediterranean diet. It is known for its nutritional value, with authentic local products.
Tourists visiting Cyprus seek authentic tastes offered by the local cuisine. The traditional Cypriot breakfast often consists of fried/grilled Halloumi, eggs, olives, tomatoes, cucumbers, Lountza (Cypriot bacon/sausage), with fresh crunchy sesame-seed covered bread. An addition to the Cypriot Breakfast for people with a sweet tooth is the Traditional Cypriot Machalebi (Rose Pudding). The dish can also serve as a nice light dessert.

Ingredients
For 4 servings:
2 tablespoons of Nisiaste (powdered starch)
2 glasses of water
Rose cordial syrup
Rosewater
Rose ice-cream
Method
Add 2 tablespoons of Nisiaste in ½ a glass of cold water.
Boil the other 1½ glasses of water.
Pour the cold dissolved mixture in the hot water and stir continuously over low heat, until the cream becomes white (Machalebi).
Divide the mixture into small shallow plates or small cups.
After you have chilled the mixture detach it from the plates or the cups and put the little thin "pies" that are created in ice water where they are preserved.
They are served traditionally with Rose cordial syrup, cold rosewater and rose ice-cream.
---
Visit Cyprus for more