Smoked Apricot Duck Recipe by Orelle C. Young, from The Blacksmith Smokehouse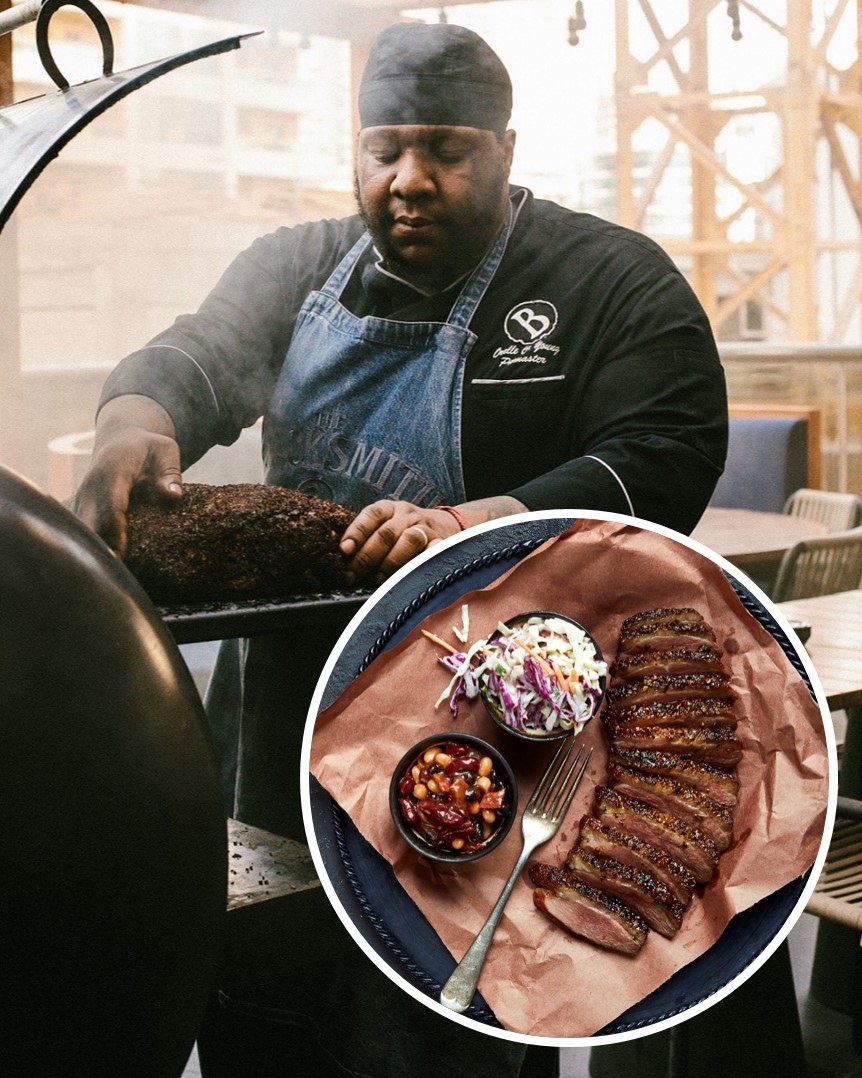 About the Chef
Chef Orelle C. Young is Chef De Cuisine and Pitmaster at The Blacksmith Smokehouse, the city's meatiest all-American smokehouse at the Wyndham Dubai Marina. A New York City native, Chef Orelle moved to Dubai in the autumn of 2017 to oversee the launch of The Blacksmith Smokehouse, which opened its doors in February 2018. Together with his loyal sidekick, Ol' Betty, the restaurant's infamous smoker, Chef Orelle's legendary expertise in all-things barbecuing, cold smoking, grilling, braising, curing and dry-aging ensures the gastronomic authenticity of The First Group's wholly-owned smokehouse concept, which celebrates the best traditions and flavors of the deep south.
When he's not in the kitchen prepping meats, getting the best out of Ol' Betty, or plotting the future expansion of The Blacksmith Smokehouse brand, Chef Orelle follows his favorite sports team, The New York Giants, and indulges in his passion for Musical Composition & Cinematography.

Ingredients
350g Duck Breast
10g Texas Dry Rub (40g course black pepper|20g kosher salt|5g cayenne powder |5g garlic powder |5g onion powder)
10g Ancho Chili Rub (30g demerara sugar|30g light brown sugar|10g ground ancho chili pod|10 paprika powder|10g kosher salt|10g course black pepper|5g garlic powder)
30g Apricot Preserve
Method
While chicken is a go-to option for barbeques, duck is an excellent alternative, and when cooked medium rare/medium provides a richer flavour, much like a well-smoked steak. The best flavours are found in the fat which needs to be seasoned generously – use a signature Texas dry rub and ancho chili dry rub to create that right hint of smoky flavours. I would recommend a French Margert duck breast, weighing approximately 350g with a 15-20% "fat-cap".
Apply the rub on the duck breast.
Score and sear the meat fat side down – this locks in the seasoning renders the fat and gives it that desired brown crust.
Coat with an apricot glaze.
Smoke the glazed duck in a pre-heated the smoker to 100°C for 25-30mins – you now have a succulent smoked duck breast that's ready to be served (and immediately eaten).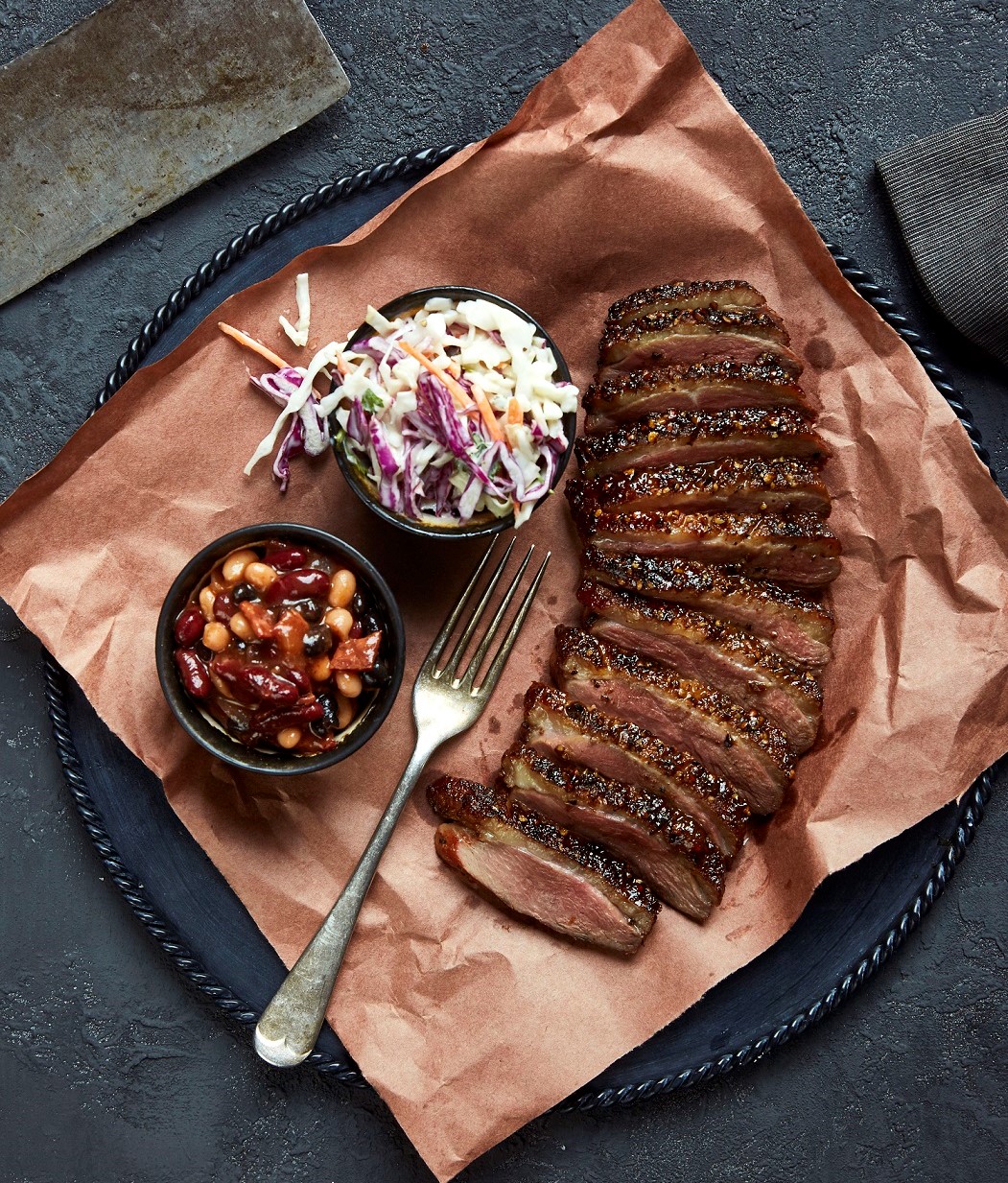 ---
Visit The Blacksmith Smokehouse for more