TOP 10 HORROR MOVIES TO WATCH AT 3 AM – Halloween Special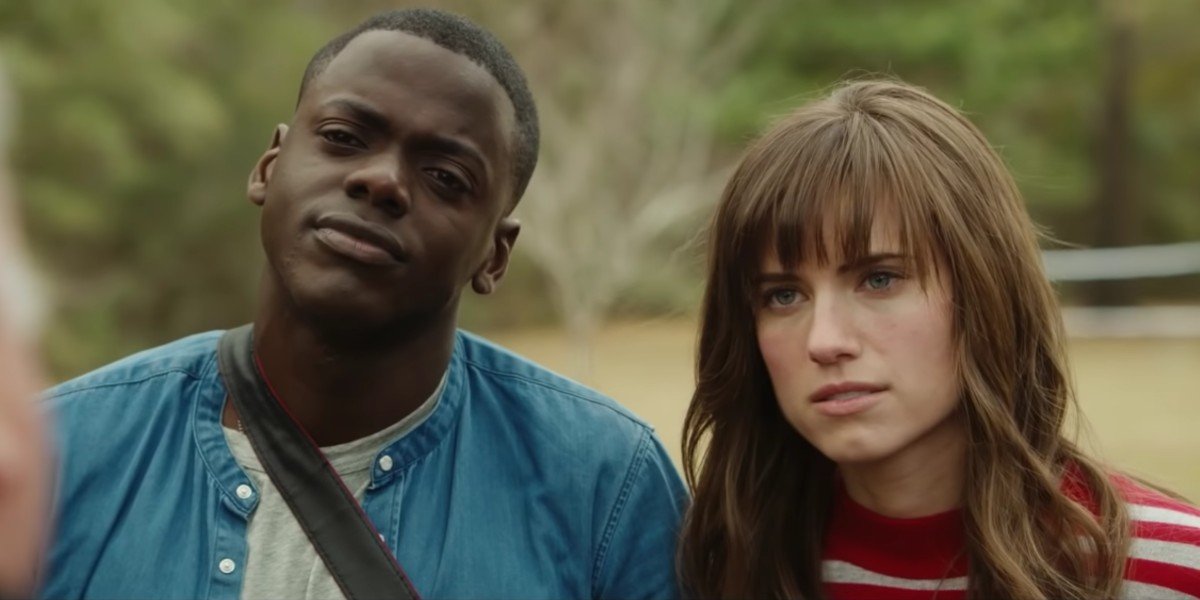 THE BEGINNERS GUIDE TO GETTING POSSESSED.

You've been warned… Halloween's fast approaching and we thought, why not make a list of the scariest movies you'll ever watch! Yeah
Personally, I LOVE jump scares and I don't find many movies that throw me off my seat. I've watched 100's of scary movies out there so I can vouch for the below list! If you haven't figured out already, yes, it is my favorite genre. In fact, I find myself reciting old horror movie quotes most of the time. Ask my friends and they'll confirm I know all of the iconic quotes.
The below are rated from 1 to 10 with the latter being an ABSOLUTE WATCH (+ possible possession).
PS: This article is not a 'review' of all the movies, it's just my Top 10 recommendations with a brief on what each movie is about. If you want to fact-check before watching it, feel free to Google or check reviews on websites like Gatsby.tv, IMdB, Rotten Tomatoes, and many more. We wanted to keep this crisp and concise.
10. Get Out (2017)
Story: 6
WTF Moments: 7
Wiki Description: Get Out follows Chris Washington (Kaluuya), a young African-American man who uncovers a disturbing secret when he meets the family of his white girlfriend, Rose Armitage (Williams).
My version: An African-American guy goes to meet his girlfriend's family and….. I died, the twists within this movie is insane. This is a MUST WATCH. My dearest Jacob (ya'll know him from Naomi's stories) actually suggested this and this is probably the only one of his suggestions that I AM PROUD OF.
9. Train to Busan (2016)
Story: 6
WTF Moments: 8
Wiki Description: The film mostly takes place on a train to Busan, as a zombie apocalypse suddenly breaks out in the country and compromises the safety of the passengers.
My version: A man and his daughter are trapped on a train, and they're attacked by the best being on this planet 🌠YES.. ZOMBIESSSSS.. I just had to add in a zombie movie. I love people turning into Zombies. And I love Zombies. And I love the Apocalypse. And I love people screaming for no reason. And I love that when the "no reason" are ZOMBIESSSSSSS¸
8. The IT Series (my favorite is 1990)
Story: 7
WTF Moments: 7
Wiki Description: A group of social outcasts who are bullied by a gang of greasers led by Henry Bowers are also tormented by an evil demon who can shape-shift into a clown and feed on children's fears and kill them. After defeating the demonic clown as kids, it resurfaces 30 years later and they must finish it off as adults once again
My version: Pennywise is my 3 am sleep paralysis demon. I love the series, but I most like the 1990 one in which a group of kids try to fight the clown in their hometown¡
7. The SAW Franchise (my favorite is 2004)
Story: 3
WTF Moments: 8
Wiki Description: Elwes and Whannell portray two men who awake to find themselves chained in a large dilapidated bathroom, with one being ordered to kill the other or his family will die.
My version: If you're into blood and gore, then this is for you. It's not so much of a Horror, but it does contain a lot of "I can't watch this" moments The whole franchise involves John Kramer a.k.a Saw, who creates tests for his victims, that involve physiological and psychological torture' Yes, he does look like that smiley. Saw (2004), the first one was the best and I think it just got worse from there¸
6. Don't breathe (2016)
Story: 5
WTF Moments: 4
Wiki Description: The film focuses on three friends who get trapped inside a blind man's house while breaking into it.
My version: A bunch of dumb ass thieves break into a rich blind man's house and get … screwed' I don't even know how I came across this movie. It was so good! With a hint of Horror and some serious psychological drama, it's so entertaining to watch!
5. A Quiet Place (2018)
Story: 7
WTF Moments: 4
Wiki Description: The plot revolves around a family struggling to survive in a post-apocalyptic world inhabited by blind extraterrestrial creatures with an acute sense of hearing.
My version: A family of 4 tries to survive in a world where "pin-drop silence" is still too loud. I actually really enjoyed this movie. It's not so horrifying in my opinion, but it definitely has many jump scares and the story is brilliant!
4. The BABADOOK (2014)
Story: 2
WTF Moments: 10
Wiki Description: A single mother, plagued by the violent death of her husband, battles with her son's fear of a monster lurking in the house, but soon discovers a sinister presence all around her.
My version: A monster haunts a kid's dreams and is after his real-life too. Honestly, this movie had me SHOOK because of BABAAA BA DOOK DOOk dooK….. This was one of the very few movies that I actually covered my ears for long
3. The Insidious Franchise (my favorite was 2013)
Story: 4
WTF Moments: 6
Wiki Description: The Lamberts, Renai (Rose Byrne) and Josh (Patrick Wilson), are ready for their lives to return to normal. However, something still is seriously off, especially with Josh, who — unbeknown to Renai — is possessed too.
My version: These movies revolve around the usual "being haunted" and a wise old woman (me) saving the family. They have a lot of jump scares and my favorite = BEING POSSESSED! The Chapter 2 was INSANE. Especially because there were a lot of weird and scary women in it.
2. American Horror Story (my favorite murder house: 2011)
https://www.youtube.com/watch?v=-9KZr2Vn7CQ
Story: 7
WTF Moments: 10x 1000000
Wiki Description: The show revolves around the Harmons, a family of three, who move from Boston to Los Angeles in order to reconcile past anguish. What the Harmons don't know is that the house they've moved into is haunted. But it's not haunted by Casperesque friendly ghosts — it's haunted by demonic creatures.
My version: I know this is a TV show but guys…. I was obsessed. The 1st season, called "Murder House" was the best. It's about a family who moves into this house and you know what happens' The 4th season called "Freak Show" had the best storyline for any Horror movie/TV show. Every episode was mind-blowing and it's about a show that is led by Elsa which consists of literal "freaks".
1. The Conjuring (2013) and Annabelle (2014) Franchise
Story: 5
WTF Moments: 10 x 1000000
Wiki Description: I don't want to tell you.
My version: I don't want to tell you. It's like making a list of the smartest people on the planet and not including Einstein in it. I'm not even going to talk about the stories because if you haven't watched these, you shouldn't even be watching movies.
---
Are there any other movies that have given you the worst jump scares? Let us know!
Written and Researched by Priyanka Naga