While entirely reshaping your bedroom may sound like it could put a hole through your wallet, it's much simpler than you'd think!
Cozy bedrooms have a more intimate feel to them, but they can easily look cramped if there isn't room for storage. On the flipside, incredibly spacious bedrooms can feel less intimate and a little cold.
If you're wondering how you can easily reshape your bedroom, here are our eight hassle-free tips to get it done!
1. Paint
While you can't change the size of your bedroom, you can definitely alter your perception of it to make it look more commodious or cozier. Lighter shades of paint help brighten up the room and make it appear bigger. As a rule of thumb, cool shades can recede, while warmer shades make the room look more intimate. If you have a huge bedroom, you can also paint the ceiling a dark color, and it doesn't have to be pitch black. Forest green and dark blue ceilings go a long way in drawing attention to your bedroom's focal point- the bed space!
2. Pick a theme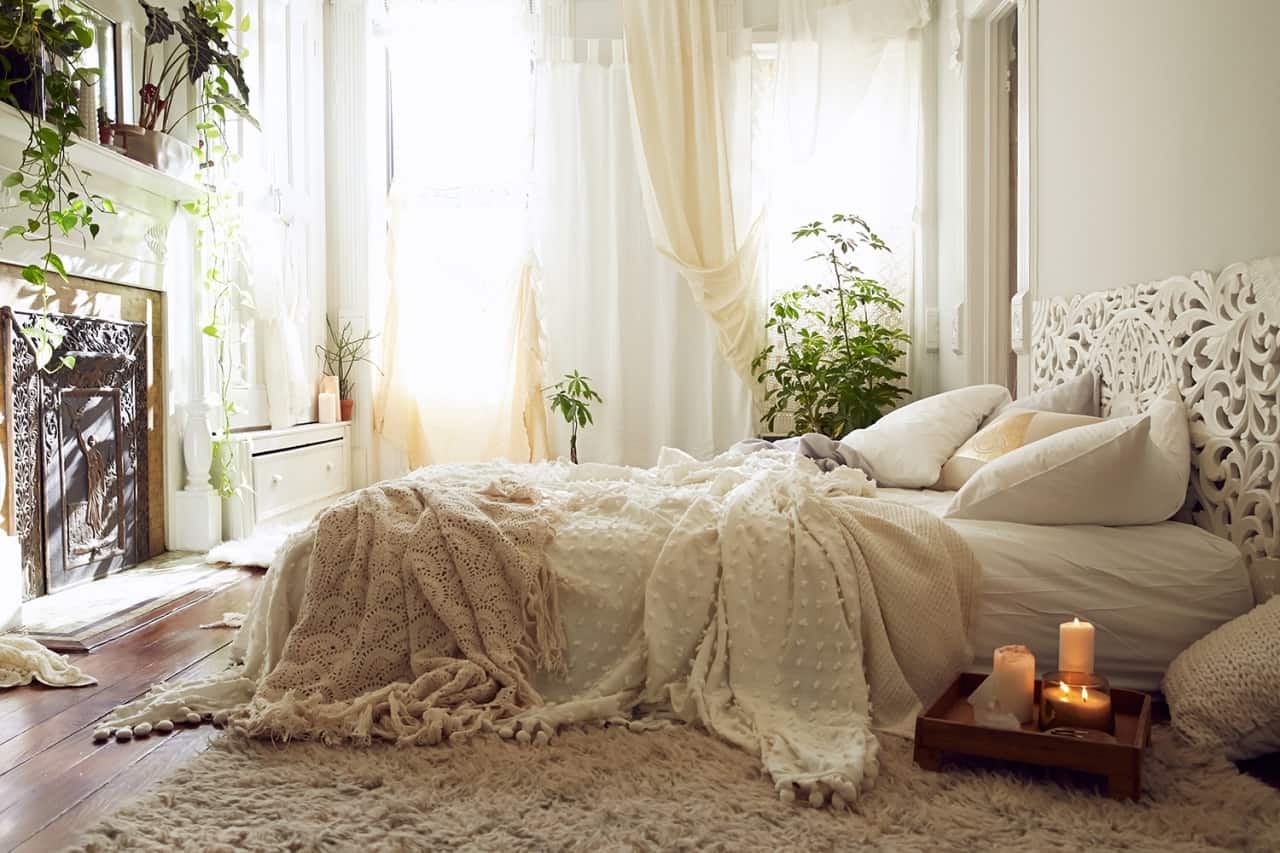 Nothing will give your room a better makeover than a personal touch, and the most efficient way to do that is using custom-made prints. To personalize a bedroom, you can pick a theme that will help you decorate it more consistently. The interior designers at visionbedding.com/bedding/dragon recommend opting for exotic prints that can come in different patterns and shapes, such as dragons. If you match your bedding with your window treatments and rugs, you'll find that your space feels warmer and more intimate.
3. Go minimalistic
When reshaping your bedroom, the less cramped it is, the better. After all your bedroom is for sleeping and you mainly need a good mattress from reliable brands like winstons beds and nothing more. So, you might want to consider throwing away any old furniture that you no longer use. If you have a worn-out sofa that you use to pile up your laundry, move it to storage or donate it. You can also throw away an old wardrobe and opt for an open dressing room in the corner. It may appear to take more space, but the open design makes the room feel more commodious.
4. Decorate with plants
If you have high ceilings, you can incorporate décor that makes the space feel warmer. Potted plants and house trees take up vast spaces without making the place feel cramped. They also add a touch of nature to your personalized bedroom and give the space a more peaceful aura. If you want to go the extra mile, paint your pots to match your furniture and bedroom theme.
5. Conceal flaws
If you have bits of ripped wallpaper on your walls, you don't have to hire a professional for a replacement. Instead, you can hang some paintings or use a solid color on one of your four walls – preferably the one you'll place the bed against. Instead of approaching your project with an all-or-nothing mentality, minimize the tasks by concealing any unsightly flaws instead of trying to fix them from scratch.
6. Alter the lighting
While it's probably not at the top of your head when you're thinking of redesigning a bedroom, lighting can make a great difference by creating a more peaceful atmosphere. If your ceiling lights are too bright, you can use bedside lamps or table lamps for dimmer lighting. Honestly, changing ceiling lights can make all the difference. You can also change your scones if your current ones are too bright. Alternatively, you can swap your incandescent light bulbs with LED or fluorescent bulbs. While white light can make reading more comfortable, they also make bedroom flaws, such as uneven or scraped paint, more apparent. Some customized neon light fixtures too could be implemented to amp up the feel of the space. Websites like Neon Filter (www.neonfilter.com) and similar others could prove useful in your search for a personalized neon light for the bedroom space!
7. Use rugs
Placing a rug can enhance the space and make it more inviting. Use shag rugs for warmth or patterns for a sleeker appearance. Solid colors that match the wallpaper or paint can also make a huge difference in terms of consistency. If you have different colored furniture, you can add matching rugs to make the space look more harmonious.
8. Add storage compartments
If your room still feels cramped, keep the clutter stored away in compartments. You might want to go on a decluttering spree and store everything you don't use in the attic or garage if there isn't enough storage space in your room. Use coat hangers, resin storage boxes, laundry bins, and baskets on top of your closet to keep the room looking organized and spacious.
These are our tips for reshaping your bedroom. You don't even have to invest in new furniture or completely redesign your room from scratch for a more intimate feel! Use lighting, décor, and storage compartments to make your room more spacious. On the other hand, it's advised to also keep it personalized; incorporate more custom-made items, and use plants to give your bedroom a harmonious appearance.